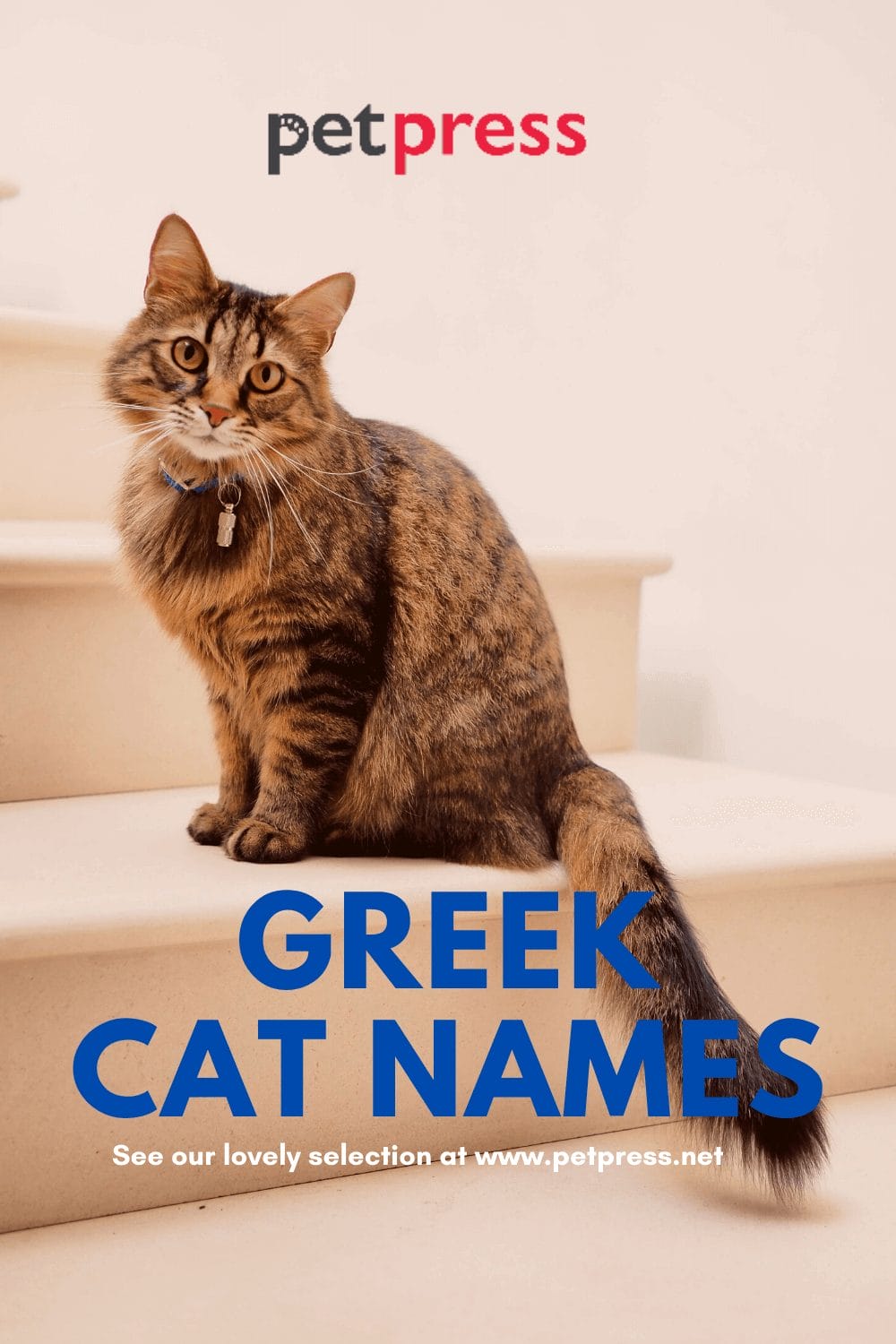 Greece is the place of the oldest civilization that provides cultures, philosophers, even mythologies. Also, there are hundreds of beautiful greek name ideas that can inspire you to name your cute kittens. If you are looking for unique greek names then you are in the right place, whether you are looking for male or female cat names. So here is our list of greek names to inspire you to name your kittens. 
Greek God Names for Cats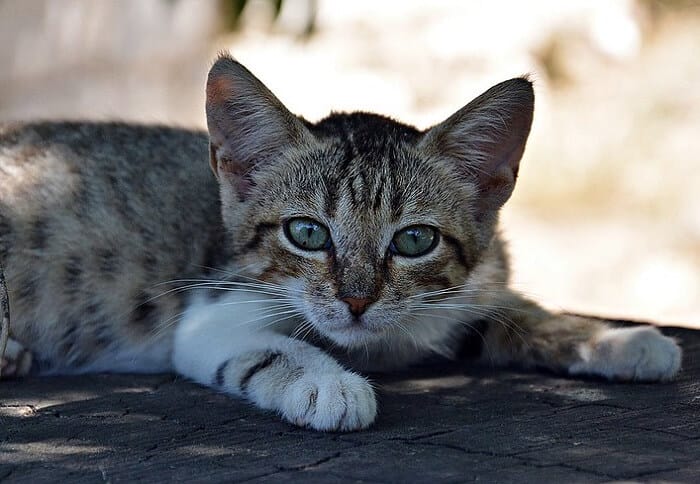 Ares – God of War
Artemis – Goddess of the Moon and Hunt
Athena – Goddess of Wisdom
Dionysus – God of Wine
Iris – Goddess of the Rainbow, Messenger of the Gods
Apollo – God of Archery, Music, Poetry
Hypnos – God of Sleep
Nemesis – Goddess of Revenge
Nyx – Goddess of the Night
Ja – God of Beginnings, Choices
Hecate – Goddess of Magic, Crossroads, and Ghosts
Zeus – God of the Sky
Nike – Goddess of Victory
Poseidon – God of the Sea
Hephaestus – God of Blacksmiths and Fire
Aphrodite – Goddess of Love and Beauty
Tyche – Goddess of Good Luck and Fortune
Demeter – Goddess of Agriculture
Hermes – God of the Roadways
Hera – Goddess of Marriage
Hades – God of the Underworld
Names from Greek Mythology for Male Cats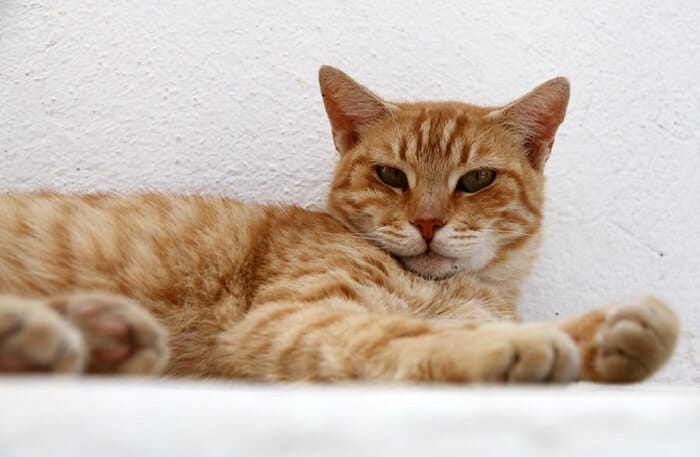 Titan
Cronus
Themistocles
Apollo
Oedipus
Typhon
Hades
Hercules
Orpheus
Otus
Olympus
Theseus
Achilles
Chaos
Hermes
Caucasus
Cadmus
Delphi
Ilium
Dionysus
Pan
Heracles
Ephialtes
Poseidon
Prometheus
Pirithous
Deucalion
Ares
Jason
Ura
Epimetheus
Hephaestus
Ocea
Aegean
Iapetus (Japetus)
Zeus (God of Olympus)
Bellerophon
Briareos
Tartarus
Get the full list of Male cat names inspired by Greek mythology
Names from Greek Mythology for Female Cats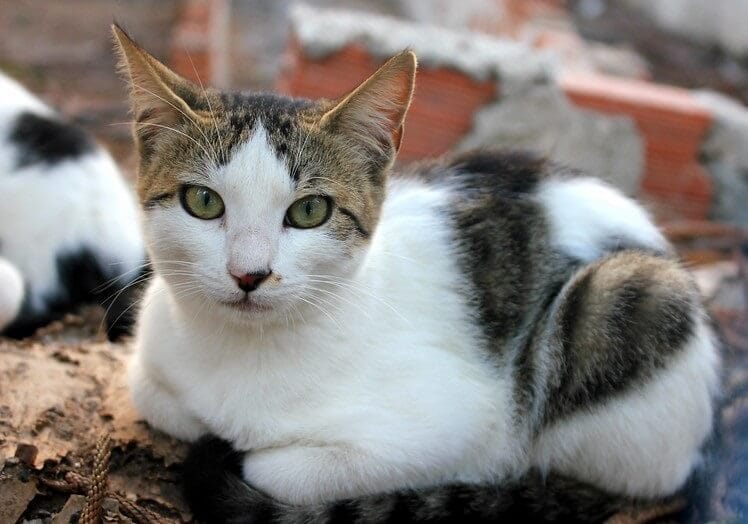 Aphrodite (Goddess of love)
Sicily
Metis
Etna
Dodona
Cybele
Titania
Athens
Olympia
Athena
Amalthea
Hera
Crete
Thebes
Pyrrha
Ossa
Pandora
Artemis
Hestia
Pythia
Europe
Dione
Troy
Gaea
Hebe
Alcmene
Demeter
Salamis
Chimera
Rhea
Medusa
Tethys
Get the full list of Female cat names inspired by Greek mythology
Other Greek Cat Names
Male Greek Cat Names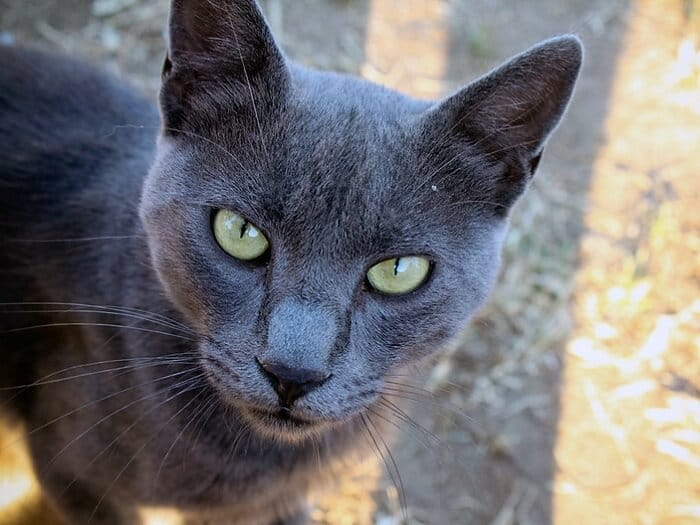 Oto – Acute
Demetrius – Love of the Earth
Cesar – Julius!
Maximus – Great
Flavian – Blonde
Odell – Ode
Dimitur / Dimitris – Lover of the Earth
Evan – Young Warrior
Lander – Lion Man
Pancras – All-powerful
Nicos – Victory
Kosmos – Order
Alessandro – Mankind's Protector
Titan – Giant
Griffin – Mythological Beast
Adonis – Aphrodite's Love
Anastasios – Resurrection
Hercules – Strong
Leo – Lion
Spiros – Large basket
Alexandros / Alexander – Defending men
Theo – Divine Gift
Phoenix – Mythical Bird
Theron – Hunter
Damaris – Gentle
Pericles – Man with honor
Deo – God-Like
Stavros – Crowned
Miles – Merciful
Evangelos – Messenger, angel
Orion – Son of fire
Darius – Wealthy
Sirius – Sparkling
Nike – Victory and triumph
Urion – Heavenly
Estevan – Crown
Belen – Arrow
Achilles – Hero
Taryn – King of rocky hill
Julian – Youthful
Karan – Pure
Calix – Handsome
Cosmo – Order, universe
Icarus – Legendary
Eros – God of Love
Xanthe – Yellow, golden-haired
Female Greek Cat Names
Agatha – Good / Kind
Cora – Strong
Charissa – Hope
Cyrena – Sea nymph
Gaia – Earth
Petrina – Rock
Delphina – Little girl
Kyra – Enthroned
Alexis – To defend
Callista – Beautiful
Zoe – Life
Persephone – The daughter of Zeus and Demeter in Greek mythology
Cleo – Glory and fame
Anastasia – Resurrection
Calliope – Beautiful voice
Penelope – Wife of Odysseus
Damara – Gentle girl
Effie – Happiness
Feodora – God-given
Hera – Goddess of Women
Chloe – Strong / Sweet
Olympia – Powerful
Nastassia – Resurrection
Panagiota – Holy
Thalia – Flourish / Bloom
Aretha – Strong
Angelina – Spirit
Rhea – Flowing
Venus – Love and beauty
Konstantina – God, perfect
Not only Greece can provide beautiful names, but you can find many unique and beautiful cat names in every place all over the world. You can find all the unique, cultural cat name ideas on our foreign cat names page.