Looking for the perfect gun-inspired name for your dog? Look no further!
In this blog post, we will list over 150 dog names inspired by guns.
Whether you are looking for tips on how to get a dog name that sounds tough or one that pays homage to your favorite hunting firearm, we have you covered. So, without further ado, let's get started!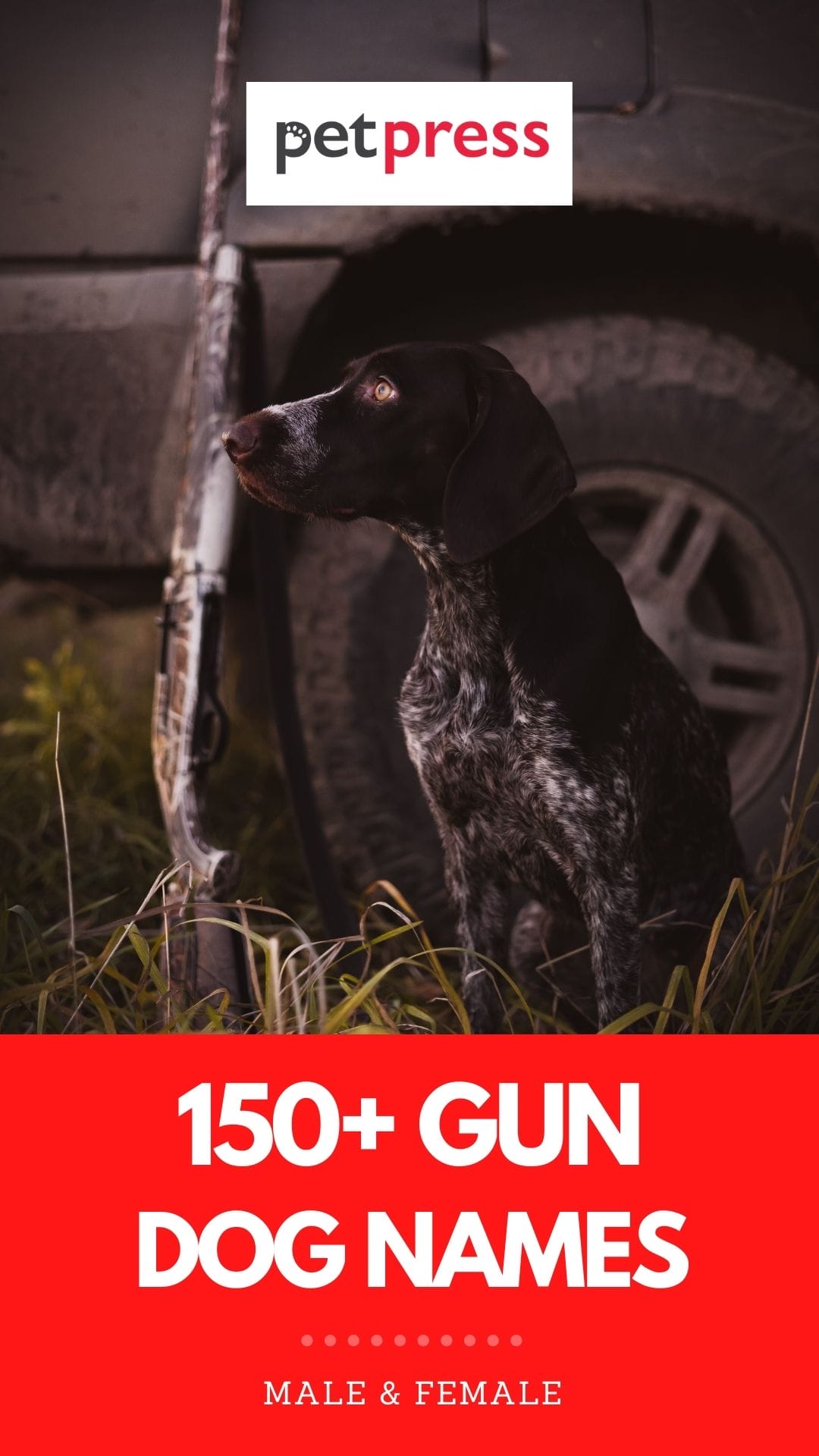 Here are the best gun dog names that you should consider and we've included male and female dog names.
Gun Names For Female Dogs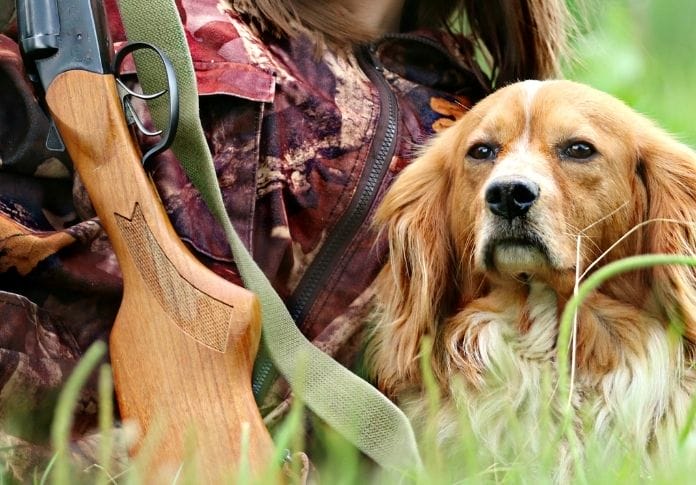 Arquebus
Derringer
Tikka
Blackhawk
Kimber
Blunderbuss
Maggie
Uzi
Musketoon
Momentum
Marlin
Gatling
Navy
Butt
Diplomat
Vulcan
Sig
Gun Names For Male Dogs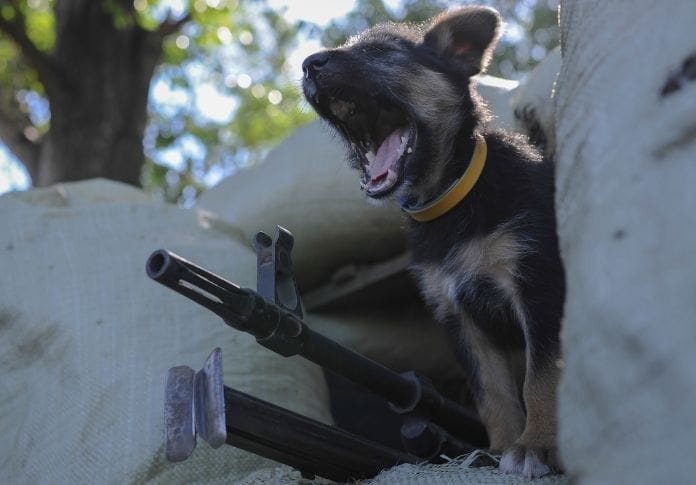 Anderson
Iceman
Desert Eagle
Rhino
Lee
Smith
Lewis
Carbine
Crosman
Silencer
Sturm
Machine
Bullpup
Bushmaster
Powerhead
Avenger
Bolt
Assault
Gun Manufacturer Names for Dogs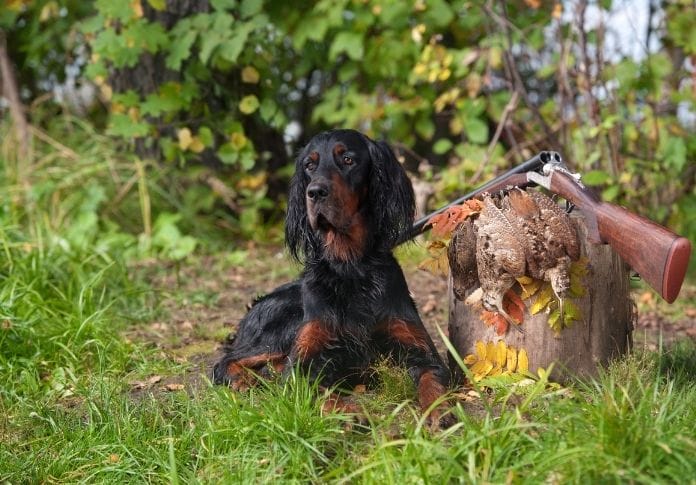 TOZ
Nexter
Noveske
Anderson
Taurus
Franchi
Wesson
Glock
Seraphim
Weatherby
Tikka
Kimber
Beretta
Springfield
Smith
Mauser
Colt
Crickett
Sauer
Savage
Benelli
Marlin
Sig
Koch
Bushmaster
Ruger
Remington
Walther
Heckler
Charter
Crosman
Mossberg
Chiappa
Stag
Sturm
AK
Winchester
Browning
Bersa
Blaser
Gun Model Names for Dogs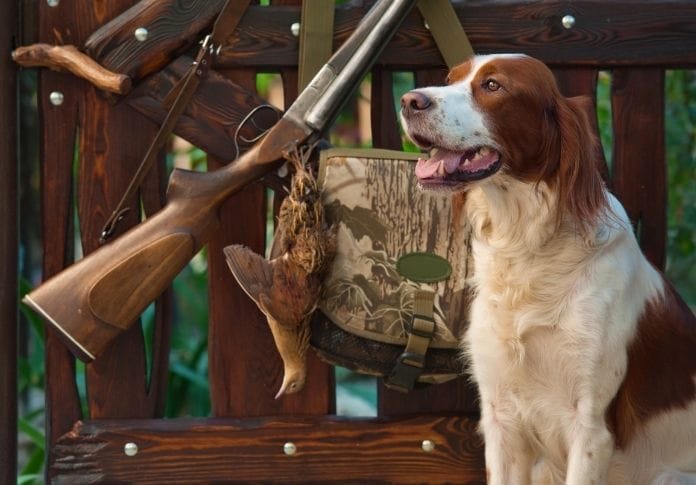 Machine
Blunderbuss
Navy
Powerhead
Pistol
Gatling
Derringer
Iceman
Arquebus
Revolver
Avenger
Garand
Musket
Switchblock
Musketoon
Infidel
Momentum
Diplomat
Rhino
Vulcan
Blackhawk
Carbine
Assault
Desert Eagle
Bolt
Rifle
Bullpup
Shotgun
Wildcat
Uzi
Names for Dogs Inspired by Gun Parts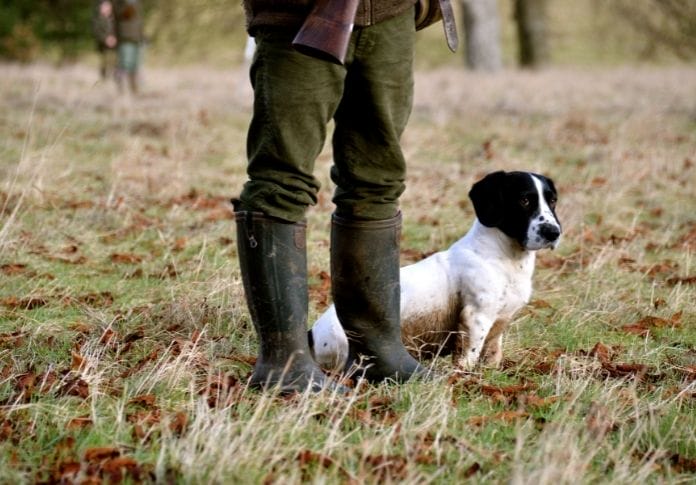 Sear
Baffle
Maggie
Extractor
Hush Puppy
Flintlock
Ramrod
Underlug
Pin
Silencer
Stock
Clip
Barrel
Muzzle
Trigger
Ejector
Magazine
Chamber
Pivot
Strut
Slide
Spring
Lock
Linx
Matchlock
Plug
Rib
Hammer
Picatinny
Butt
Cylinder
Damascus
Laser
Scope
Ammo-Inspired Dog Names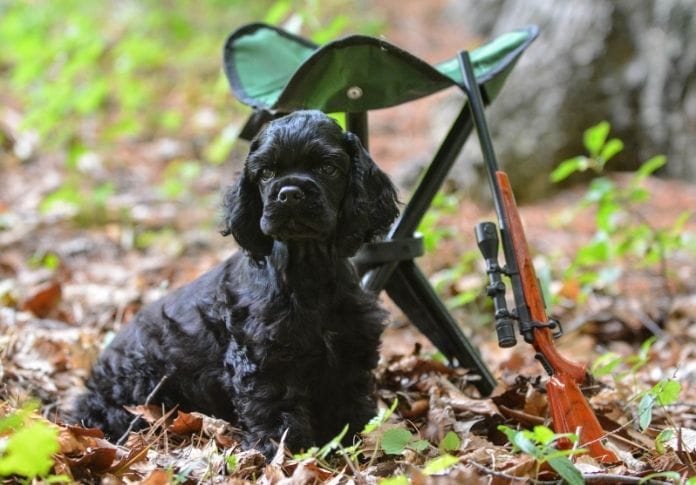 Dummy
Guage
Hollowpoint
Rimfire
Hydra-Shok
Buckshot
Rounds
Slug
Powder
Shelly
Jacket
Propellant
BB
Pellet
Wadcutter
Ammo
Bullet
Shell
Rounder
Birdshot
Brass
Gunpowder
Blank
Cartridge
Ammunition
Ballistic
Caliber
Dum-Dum
---
Whether you're a hunter or just love the outdoors, it's important to have a trusty sidekick by your side. What better way than to give your hunting buddy an epic name?
We've put together over 150 gun-inspired names for dogs, so no matter what breed you own, we've got you covered.
From "Barrett" to "Winchester," these names are sure to make your pooch feel like the king (or queen) of the hunt.
We also have a list of hunting dog names if you need more ideas.
Did your favorite make our list? Let us know in the comments below!