Ireland is an exotic place that has a unique accent and names. Also Irish tradition and cultures are full of inspiration and commonly recognized around the world. If you are willing to name your dog with an Irish name that would be a good choice, since it's unique and beautiful. So, here is our full list of Irish cat name ideas for your cute little kitten.
Irish Male Cat Names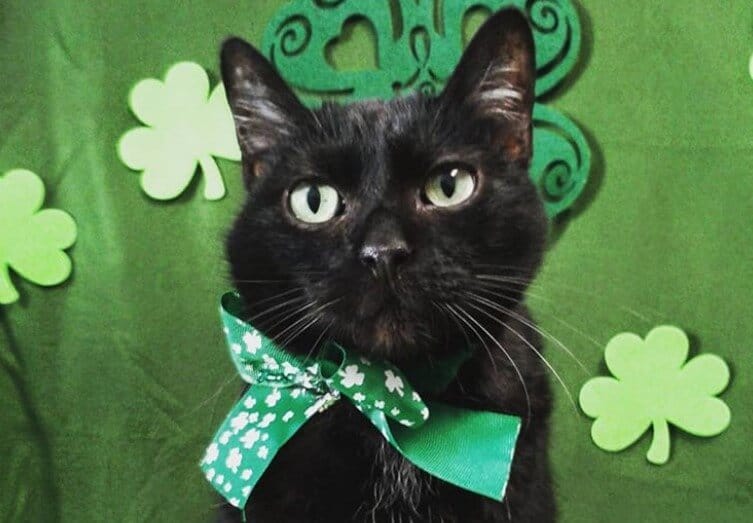 Cody
Darcy – Dark
Flynn
Eamon – Guardian of the riches
Quigley – Shaggy
Pierce – Rock
Mal – Chief
Owen
Carney – Victorious
Hurley – Sea tide
Godfrey – Peace from God
Tierney – Lord, master
Riley
Goídel – Mythologic creator of Goidelic languages
Tyrell – Tyr, Norse god of battle
Cillian – Battle
Rafferty – Prosperous
Raghnall – Strong
Conan – Little wolf
Sean – God's grace
Donovan – Little dark prince
Ronan – Little seal
Fintan – From Fintan mac Bóchra, mythological seer
Miles
Haley – Clever
Finley – Fair hero (one of our classic Irish male cat names)
Fionn – Fair or white
Kieran – Dark-haired
Griffin
Eoin – God's gift
Doyle – Dark stranger
Carraig – Rock
Finnegan – Fair or white
Rys – Enthusiasm
Padraig – Noble
Aidan – Flame
Scully – Herald
Lugh – Warrior god, father of Cú Chulainn
Aengus – Strong; god of love and youth
Phelan – Joyful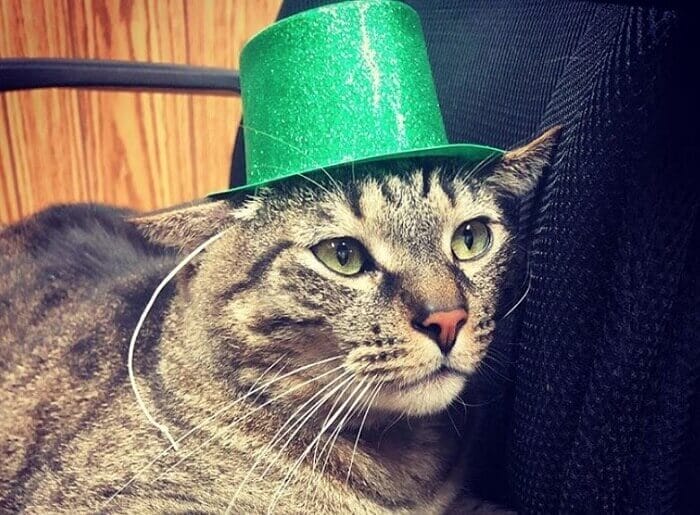 Colm – Dove
Logan
Kevin
Cían – Ancient; Lugh's father in Irish mythology
Abban – Abbot
Nolyn – Noble
Niall – Champion
Keenan – Ancient
Eimhin – Swift
Ualtar – Fighter
Kavan – Handsome
Liam – Strong-willed warrior
Hogan – Youth
Odran – Light green
Tuan – From Tuan mac Cairill, a mythological figure
Kirby – From the church farm
Mannuss – Great
Brody
Nevan – Holy
Damon – Tame
Rory – Red king
Sheridan – Wild
Buckley – Boy
Lochlann – Home of the Norse
Shane – God's gracious gift
Midir – Mythological hero
Barram – Handsome
Finn – Small blond soldier
Eames – Protector
Flannery – Red-skinned
Ainmire – Great lord
Quinn – Wise
Murphy – Sea warrior
Gallagher – Foreign helper
Austin
Seamus
Dempsey – Proud
Kane
Morgan – Fighter of the sea
Dagda – God of agriculture and wisdom; druid
Ceallach – Strife
Cormac – Son
Giolladhe – Golden
Irish Female Cat Names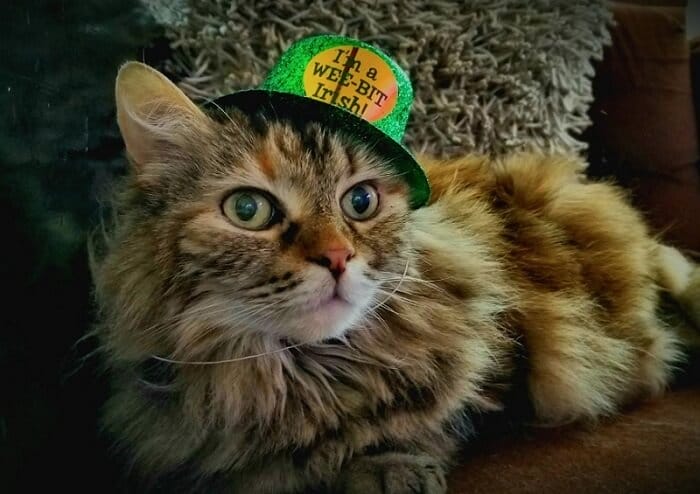 Sybil – Fortune teller
Kayla
Annabelle
Kaylee
Muirne – Beloved
Molly
Ciara – Dark-haired
Orla – Golden princess
Airleas – Pledge
Deirdre – Mythological heroine
Padraigin – Noble
Riley – Courageous
Oona – Lamb
Siobhan – God is gracious
Kelsey – Brave
Caffara – Helmet
Alaine – Beautiful
Morrígan – Goddess of fate and doom
Sinead – God forgave
Sheena – God is gracious
Vevila – Harmony
Islene – Vision
Quinn – Intelligent
Kira – Black
Ceire – Saint
Reagan
Teagan – Beautiful
Nola
Muriel – Sea, bright
Raegan – Impulsive
Noreena – Honor
Mairead – Pearl; form of "Margaret"
Étaín – Jealousy; mythological heroine
Glenda – Holy
Kylie
Rosalyn – Beautiful, pretty rose
Lia – Bearer of good news
Iona – Purple jewel
Rat – Charming
Claire
Tara – King's hill
Eavan – Fair
Erin – Ireland
Cessair – Sorrow; mythological leader of the first Irish
Meara – Merry
Boan – Goddess of the river Boyne
Ena – Fire
Fiona – Fair or white (one of our classic Irish female cat names)
Darcelle – Dark
Colleem – Young girl
Shanna – Possessor of wisdom
Hiolair – Happy
Neala – Champion
Cadie – Rhythmic flow of sounds
Breana – Strong and honorable
Fallon – In charge
Duvessa – Dark beauty
Saoirse – Freedom
Blair – From the fields
Anna
Gormly – Sad
Brigid – Power, strength, virtue
Irish Names for Orange Cats
Furgus
Rory – Red king
Finn – Fire
Roisin – Little rose
Aidan – Little fire
Flynn – Son of the red-haired one
Keegan
Clancy – Red-haired warrior
Rooney
Aurora – Red king
Flana or Flannery – Red-skinned
Rohan
Irish Cat Names Inspired by Locations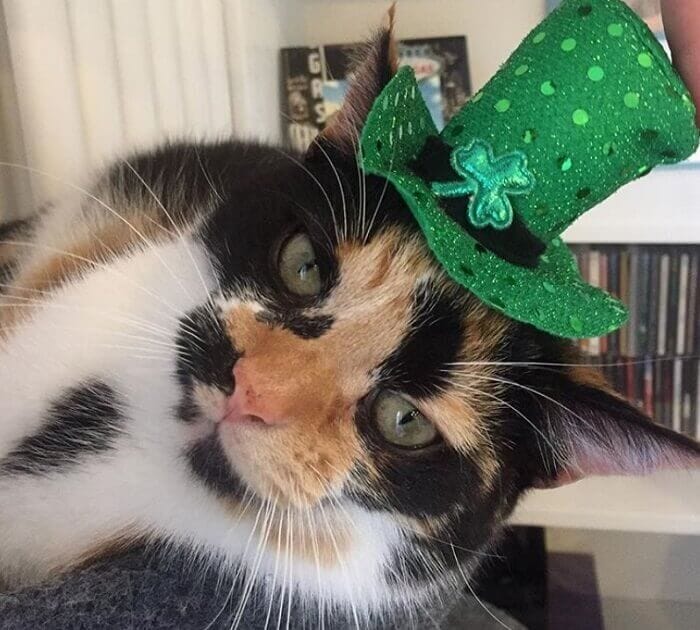 Cork
Dublin
Burren
Killarney
Fingal
Kilkenny
Kerry
Blarney
Cashel
Tyrone
Cavan
Ennis
Wexford
Donegal
Galway
Moher
Liffey
Limerick (Or Limmy for short)
Belfast
Connemara
Fun Irish Cat Names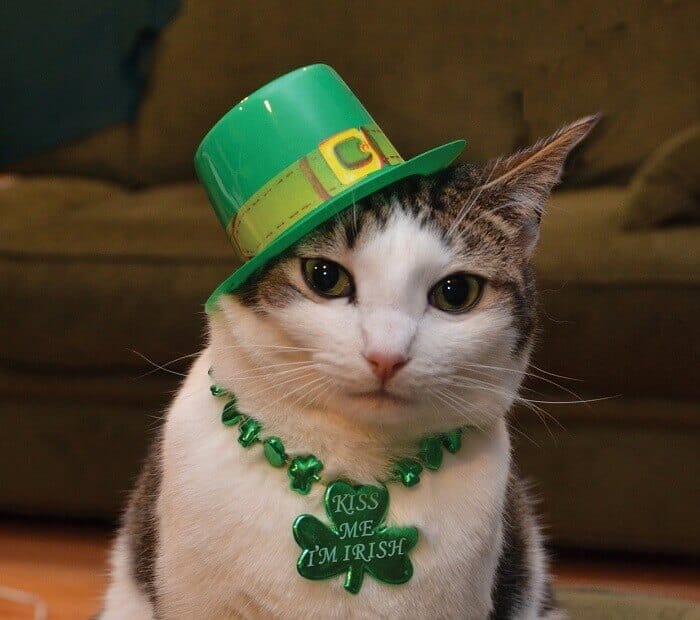 Patrick
Emerald
Pusheen
Pangur
Celt
Paddy
Lucky
Guinness
Craic
Charm
Dubh
Melodeon
Cáit
Clover
Shandy
Shamrock
Fin MacCool
Elvis
Puca
Bailey
Altogether
Gael
Cat
If those list of name ideas still don't meet your taste, and you are still looking for more unique cat names inspired by cultures, languages and traditions around the world, we suggest you visit our foreign cat names page.