Looking for the perfect name for your new Maine Coon? Here are a few ideas to get you started!
Whether you're looking for a classic name or something more unique, there's sure to be a perfect fit among this list.
So get inspired and start naming your feline friend today!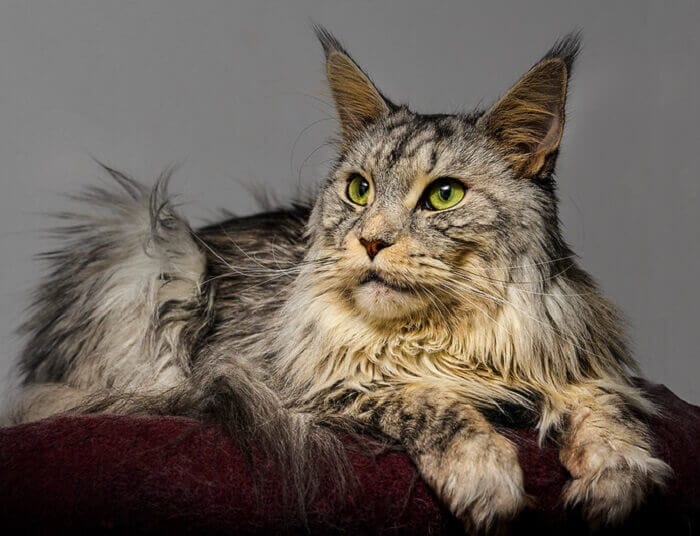 Best Maine Coon Cat Names
Merlin
Figaro
Houdini
Yeti
Pharaoh
Cleopatra
Zeus
Luna
Theodore
Bagheera
Portland
Nefertiti
Leo
Theodora
Meeko
Brownie
Sebastian
Jinks
Milo
Princess
Jonesy
Felix
Captain
Archie
Diamond
Sapphire
Aurora
Ramses
Fluffy
Aslan
Augusta
Chewbacca
Khan
Salem
Bigfoot
Fiona
Smokey
Lynx
Rajah
Nala
Zelda
Toto
Romeo
Sylvester
Penelope
Daenerys
Elvis
Bellatrix
Buffy
Tuffy
Maverick
Ginger
Coco
Pandora
Male Maine Coon Names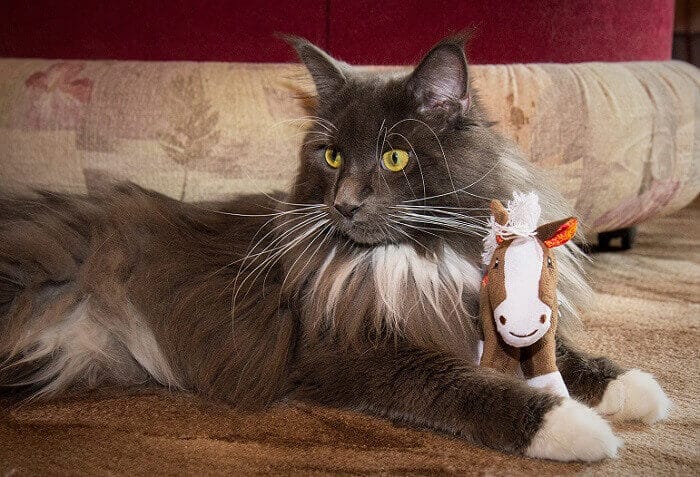 Cody
Tobias
Sampson
Yeti
Apollo
Gus
Toby
Rooney
Logan
Butch
Romeo
Forrest
Marley
Sherlock
Jasper
Marshall
Skipper
Harley
Bond
Hunter
Earl Grey
Nigel
Morgan
Samson
Coco
Archer
Jolly Cat
Lion
Wolfgang
Bentley
Caspian
Oliver
Sherman
Gustav
Bruno
Boss
Solomon
Dexter
Hilton
Darwin
Duke
Darcy
Zeus
Axel
Cooper
Dozer
Apache
Bergmann
Napoleon
Lewis
Tigertail
Buzz
Casper
Looper
Tiger
Saint Francis
Lennox
Chips
Velcro
Ashton
Tigger
Loki
Gabriel
Sir Mouse-a-Lot
Elliot
Winston
Kingston
Atlas
Ginger
Houston
Foster
View the list of male Maine Coon names
Female Maine Coon Names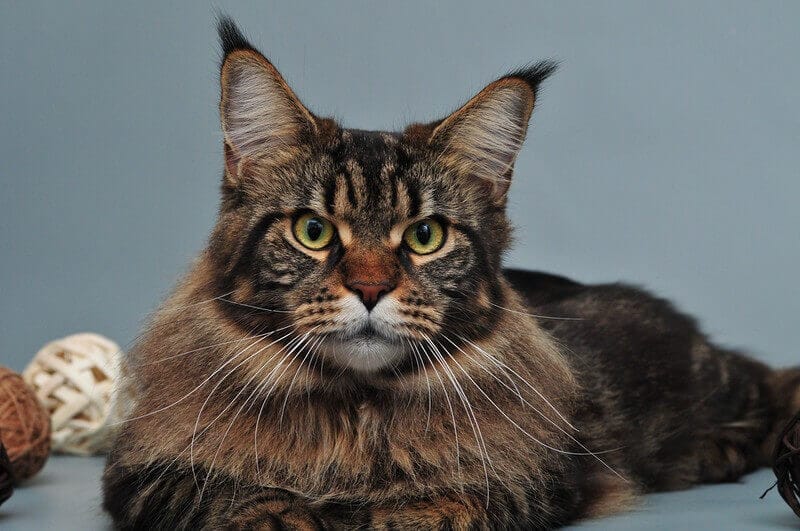 Lily
Fiona
Anya
Tiffany
Amber
Lana
Alice
Olympia
Jasmine
Princess
Sable
Sweetie Pie
Maggie
Spicy
Emma
Queen Marie (Antoinette)
Cleo
Bernadette
Carlita
Cinderella
Gypsy
Confetti
Ripley
Stella
Junebug
Fauna
Anna
Iris
Queen Marie
Maddie
Penelope
Grace
Blaze
View the list of female Maine coon names
Famous Maine Coon Names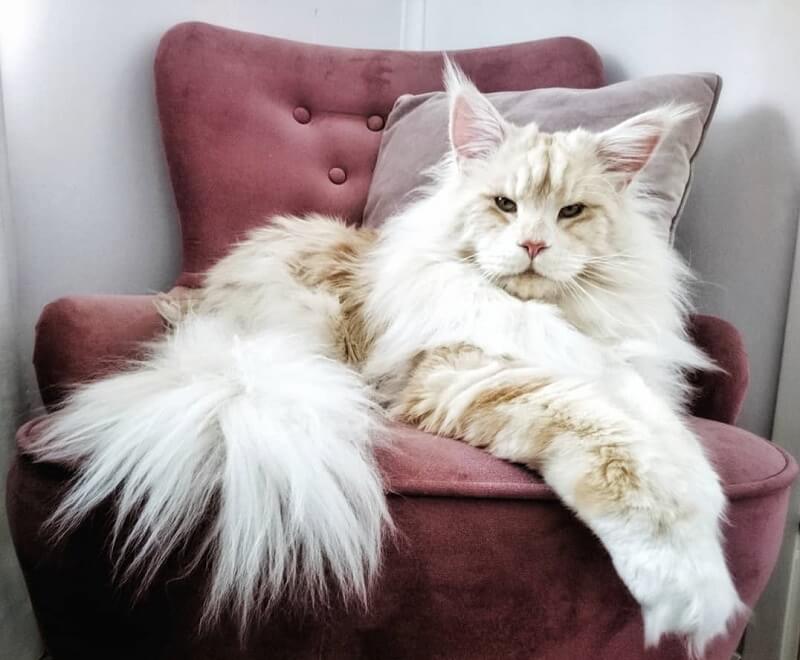 Stewie
Ludo
Hank the Cat
Cygnus
Cosey
Nacho
Little Nicky
Samson
Omar
Pixie
Silent Stranger
Thula
Pebbles
Francis
Parsley
Black-Smoke Maine Coon Names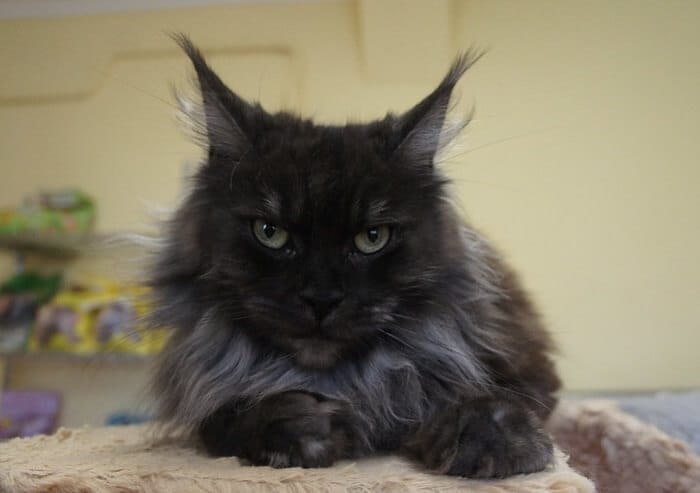 Misty
Elvira
Godiva
Pepper
Morticia
Ozzy
Shady
Ember
Gato
Beelzebub
Dracula
Phantom
Rorschach
Phantom
Raven
Hershey
Hocus Pocus
Smoky
Ophelia
Midnight
Casper
So there you have it, a comprehensive list of Maine Coon cat names to help get you started in your search for the perfect moniker for your new feline friend.
We hope you found this post helpful and that you now have a better idea of what to name your kitty!
If you are looking for more ideas, be sure to check out our complete pet cat names!
If you prefer the visual experience we hand selected our favorites from this list in this video.