Middle Eastern Cat names are a thing. You may be wondering how you can give your cat an exotic name that sounds like it belongs in the desert.
If you are looking for inspiration then check out this list of cool Middle Eastern Cat names that will help your furry friend feel more at home in their environment.
With these names, your cat will be the talk of the town!
Turkish Cat Names
Kumru
Kadife
Tanyeli
Bensu
Osman
Volkan
Emerald
Daisy
Fluffy
Yumoş
Sema
Lina
Asena
Ada
Belgin
Tuzcu
Kübra
Portakal
Shalyk
Nacho
Umur
Blue
Dolly
Ghosty
Niels
Albatross
Tombik
Miya
Alex
Rumor
Get the full list of Turkish cat names
Egyptian Cat Names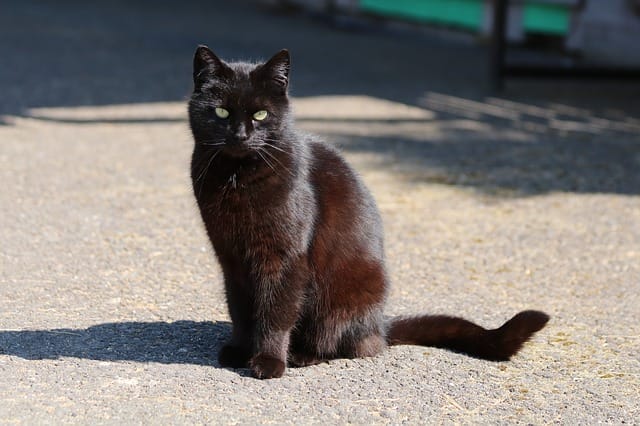 Jana
Doha
Nada
Ali
Heba
Angie
Sherif
Ammon
Rana
Raneem
Salma
Miro
Amal
Ayman
Yasmin
Hamada
Mariam
Isis
Omar
Nour
Karim
Aya
Amenti
Jomana
Amirah
Mshai
Sara
Nebit
Kiwu
Farah
Get the full list of Egyptian cat names
Arabic Persian Cat Names
Bahir
Nikayla
Kamille
Azhaire
Nabil
Jamil
Abdul
Zahir
Aaliyah
Almira
Nur
Azzam
Adila
Aaliyah
Zahrah
Ladonna
Roya
Rosalee
Tali
Sasha
Ruth
Harun
Yasmeen
Asad
Amin
Dabir
Almira
Rosalee
Tarik
Bari
Get the full list of Arabic Persian cat names
We hope you found this list of Middle Eastern cat names as interesting as we did! If not, don't worry. Maybe the foreign cat names can inspire you.