If you're new to pet reptile keeping, you're probably lost and can't choose the type of lizard that will suit your capabilities and lifestyle. This is because there are many interesting species of lizards that can be kept at home, but not all of them are suitable for first-time-keepers.
Reptiles are unique creatures and each type will have its own husbandry requirements. While some species can be your best friend due to how outgoing they are, other species can be extremely shy and dislike being handled. However, most lizards live a very long life so it's very important to choose the pet lizard that suits your lifestyle and husbandry capabilities the most.
You have to consider things like their cost, temperament, and how easy it is to keep them and maintain them at home. Here's a list of the most popular ones along with how you can take care of these unique lizards.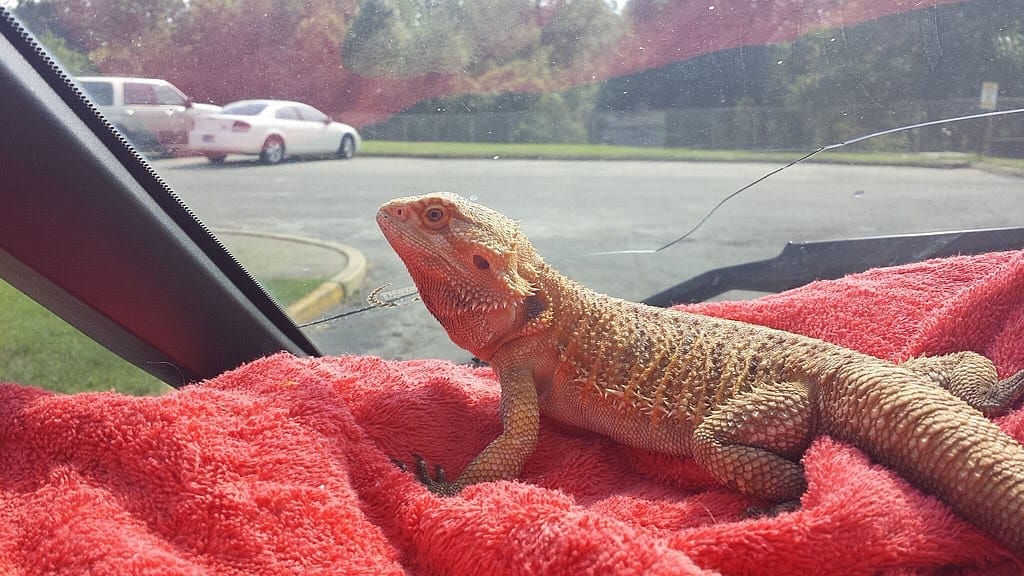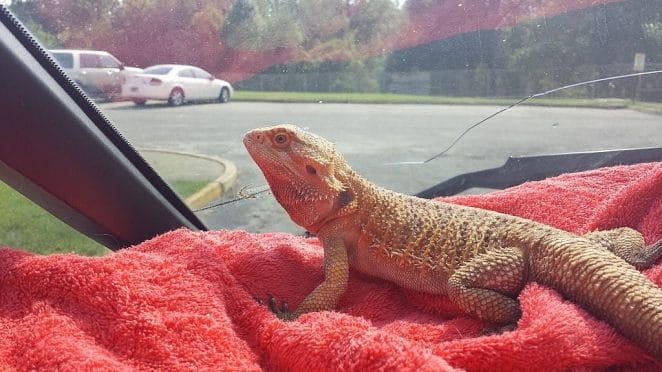 The Bearded Dragon
Bearded dragons or beardies, as we love to call them, are a perfect example of reptiles that live for a very long time and are friendly companions.
This lizard is sure to outlive you as they live for an entire decade. Despite being called bearded dragons, these lizards are very friendly, gentle, and they love being picked up. A perfect type for new reptile keepers who don't know much about lizards.
They also eat all types of food that can be offered to them such as worms, vegetables, and crickets.
The Green Basilisk
Green basilisks are also called Jesus Christ Lizards and this is thanks to their ability to run over water.
These lizards are found in Central America's tropical rainforests and they eat an omnivorous diet that includes mice, invertebrates, and fruit occasionally.
What makes them perfect for beginners is their size as they only grow up to 3 feet and their small bodies make them very light compared to their length.
If you're planning to get one, it's important to know that they live in temperatures that are higher than normal and require high humidity environments.
The Green Iguana
Iguanas are probably the most popular lizards when it comes to home pets due to their attractive appearance and herbivore diet that suits first-time-keepers.
Most people wouldn't prefer to feed their pets live food, iguanas only eat fruits, leaves, flowers so they make perfect reptile pets for these people.
They grow up to 6 feet long and require a pool of water, one that they can soak their entire body in as they stay in your home. You should attempt to handle your iguana gently as soon as it gets comfortable in your house in order to tame it.
Snakes
Contrary to popular beliefs, snakes can be really docile and friendly when kept as pets. With gentle treatment, they become very easy to take care of.
It depends on the species you get but your snake can live up to 35 years, which still requires a commitment so it's better to choose a snake species you're comfortable keeping.
Snakes are carnivores, so in addition to their initial costs, you're going to need to check the cost of pet snakes when they're kept at home as their diet may consist mainly of frozen rodents.
Other than that, snakes are surprisingly submissive and docile pets when treated gently and they are suitable for people who are new to reptile keeping.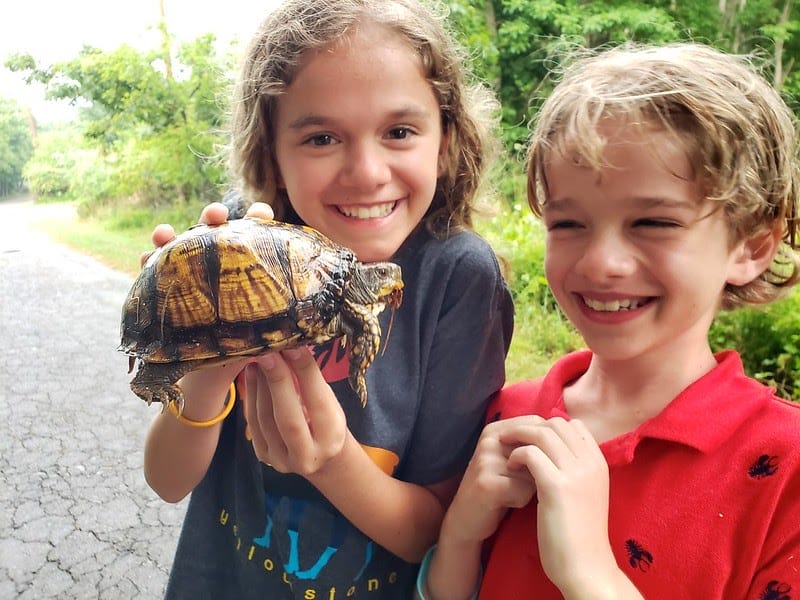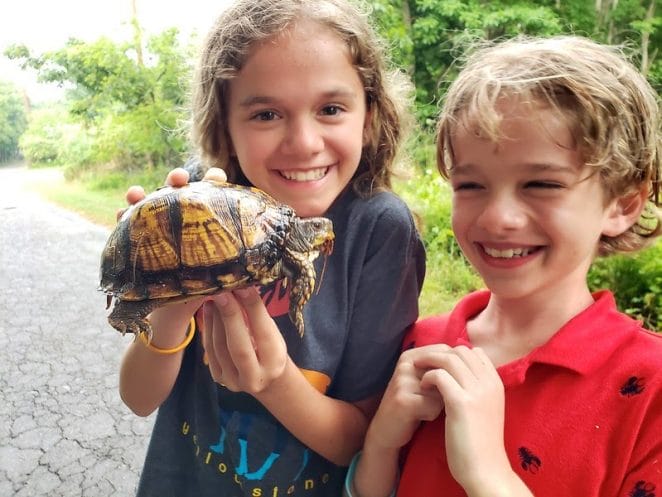 A turtle is different from a tortoise as it spends most of its time in the water, eats an omnivores' diet, and has webbed feet. Turtles can eat anything from pellets and veggies to worms, crickets, and goldfish.
If you're planning to keep one, they don't really take much space, they only grow to reach about 11 inches long. They also live up to 30 years so if you're not prepared for a commitment, don't get a turtle as a pet.
The Caiman Lizard
Caiman lizards are great house pets for reptile first-time keepers. This species is colorful, active, and grows up to 4 or 5 feet long which is why you'll need a bug enclosure that is strong enough to house a Caiman lizard.
They love to swim so you'll also need to get them a large enough pool where they can submerge their whole body in and they prefer their vivarium to be hot and humid like most reptiles.
They can live up to 10 years and buying one can be a little expensive as they cost between $300 and $900.
Reptiles are wonderful creatures to look after no matter how much you know about them. When they receive the required treatment, they can be really obeying and friendly unlike what most people think.
Reptiles are also cold-blooded so you'll notice that most species prefer humid and hot weather that imitates their natural habitat in the sunny deserts.
Other species like turtles can be kept in a medium-temperature environment where they have access to a pool or to the water so that they can spend their time swimming just like they do in their natural habitat.