Native American pet names become more and more popular every day. So we decided to create a collection of unique cat names with meanings to make your choice easier.
Native American Male Cat Names
Shilah – Brother
Hinto – Blue hair
Akando – Ambush
Kachada – White man
Igasho – Wanders
Anoki – Actor
Paco – Eagle
Koko – Night
Helaku – Full of sun
Dyami – Eagle
Kangee – Raven
Ashkii – Boy
Tokala – Fox
Nodin – Wind
Chayton – Falcon
Migisi – Eagle
Wigwam – A dwelling
Qaletaqa – Guardian of the people
Ahanu – He laughs
Odakota – Friend
Kuruk – Bear
Moki – Deer
Sahale – Falcon
Chogan – Blackbird
Dichali – Speaks a lot
Kohana – Swift
Allohak – Powerful one
Nikiti – Round; smooth
Kitchi – Brave
Kentucky – Land of tomorrow
Yuma – Son of a chief
Patwin – Man
Wapi – Lucky
Cheveyo – Hopi mythological figure
Sewati – Curved bear claw
Motega – New arrow
Neka – Wild goose
Sakima – King
Zuma – Lord frowns in anger
Helki – Touch
Elan – Friendly
Skah – White
Kosumi – Fishes for salmon with spear
Wakiza – Desperate warrior
Onawa – Wide awake
Tocho – Mountain lion
Sike – He sits at home
Maska – Strong
Hongvi – Strong
Kajika – Walks without sound
Ohanko – Reckless
Liwanu – Growl of a bear
Etu – Sun
Mosi – Cat
Honani – Badger
Nahele – Forest
Takoda – Friend to everyone
Yoki – Rain
Native American Female Cat Names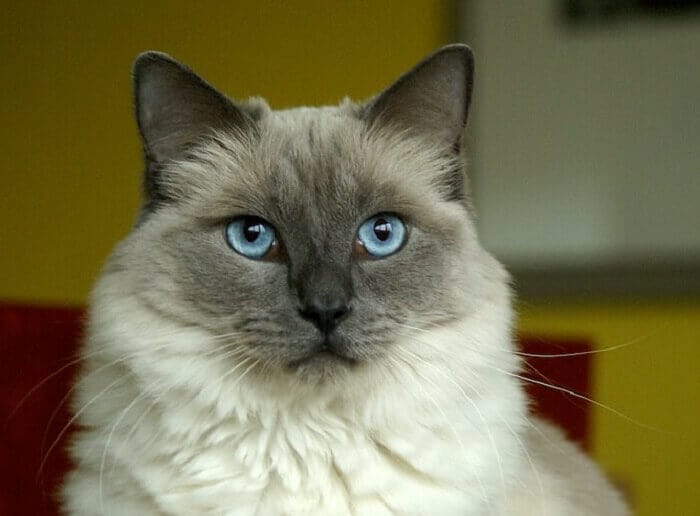 Koko – Night
Nuna – Land
Tadita – One who runs
Sitala – Of good memory
Dyani – Deer
Aponi – Butterfly
Nascha – Owl
Shima – Mother
Salali – Squirrel
Papina – Ivy
Sihu – Flower
Zihna – Spins
Urika – Useful to all
Una – Remember
Winona – First daughter
Huyana – Falling rain
Kanti – Sings
Tala – Wolf
Yoki – Rain
Magena – Moon
Kai – Willow tree
Kaliska – Coyote chasing deer
Yamka – Blossom
Kachina – Spirit, sacred dancer
Tablita – Tiara
Cocheta – Stranger
Waki – Shelter
Cheyenne – Red-speak
Mai – Coyote
Tallulah – Running water
Almika – She of the sun
Ayana – Blossom
Dakota – The allies
Shadi – Older sister
Mika – Racoon
Nara – Place name
Teetonka – Talks too much
Nina – Strong
Utah – People of the mountain
Mosi – Cat
Fala – Crow
Onawa – Wide awake
Mahu – A Hopi mythological name
Huata – Carrying seeds in a basket
Chapa – Beaver
Malia – Bitter
Alawa – Pea
Tama – Thunder
Waneta – Shape shifter
Wigwam – A dwelling
Migisi – Eagle
Takala – Corn tassel
Quanah – Good smelling
Chaska – Star; Star goddess
Catori – Spirit
Kiona – Brown hills/mountain
Nova – Food
Mythological Native American Names for Cats
Wakanda (The great Creator power of the Osage, Omaha, and Ponca tribes. Wakanda is an abstract, omnipresent creative force.)
Kipitaki (Old Lady and her husband, Napi (Old Man), are the culture heroes and Transformer figures of the Blackfoot tribe.)
Windigo (The evil man-eating giant of Anishinabe mythology.)
Kame and Keri (Twin creator gods of the Bakairi tribe. Together with his brother Keri, Kame adapted the world for humans to live on, and taught them to use fire and hunt.)
Evaki (The Bakairi night goddess, aunt of the twin culture heroes Keri and Kame.)
Stonecoat (The name of a mythological rock giant of the Iroquois-speaking tribes.)
Isha (The creator god and culture hero of the Shoshone, Bannock, and Northern Paiute tribes.)
Chirich (The coyote deity Chirich is the trickster figure of Arikara mythology.)
Uktena (A dragon-like horned serpent of Cherokee legend. The first Uktena was said to be transformed from a human man in a failed assassination attempt on the sun.)
Caddaja (A terrifying horned snake or ogre, depending on which legend you read.)
Maneto (An underwater giant serpent, common to the legends of most Algonquian tribes.)
Azeban (A lower-level trickster spirit in Abenaki mythology. Azeban is a raccoon, the Abenaki trickster figure.)
Jamul (The Coyote deity of the Achumawi tribe. Unlike some Native American cultures, the Achumawi view Coyote in a generally positive light – Jamul does sometimes play the role of a trickster or womanizer.)
Asin (A cannibal ogress from the mythology of the Alsea tribe.)
Nanook (In Inuit mythology, Nanook was the master of bears.)
Tamosi (The great Creator god of the Carib tribe. His name means "the Ancient One".)
Pinga (Goddess of the hunt, fertility, and medicine. Sedna – sea goddess, ruler of the underworld.)
Whiskey-Jack (The benevolent culture hero of the Cree tribe.)
Kolowa (A kind of hairy, man-eating ogre from Creek mythology.)
Since America becomes the role model of the world, naming your cat with American names would be a good choice. You can find more name ideas on our foreign cat names.