Zootopia pet names are always a hot topic, so we took the time to create this list of 40 Zootopia pet names! From Judy Hopps to Nick Wilde, you'll find many pet names in our list that will suit your furry friend.
The Disney movie takes place in a city where mammals coexist. The story follows the unlikely relationship between a rabbit police officer and a red fox con artist as they investigate a criminal conspiracy that involves the disappearance of predators.
Here are the best pet names inspired by Zootopia!
Best Pet Names from Zootopia
The main character; a con-artist fox in the city of Zootopia
The first bunny to join Zootopia's police department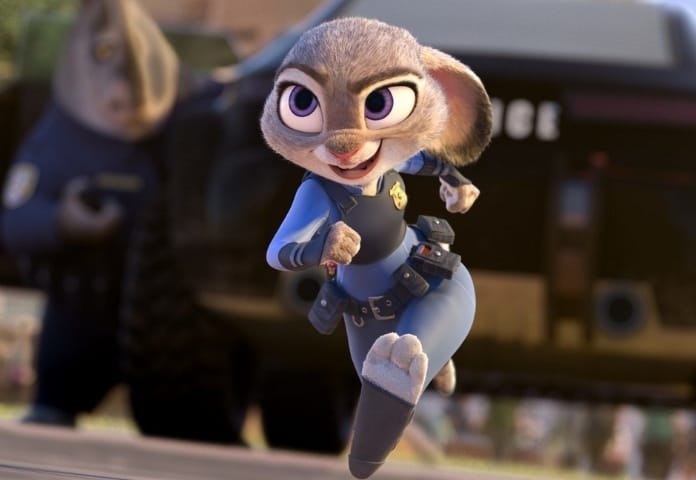 Chief of the Zootopia Police Department; also a water buffalo
The missing otter that Judy and Nick were searching for
Most feared crime boss in Zootopia; an arctic shrew
Nick gives Judy Hopps the nickname of Carrots
A famous pop star in Zootopia who speaks out for mammal rights
Nick Wilde's partner in crime, a fennec fox who sometimes dresses up like a toddler
An officer in Judy's department, a hippo
the assistant to Mayor Lionheart, a sheep who pulls the wool over the eyes of Zootopia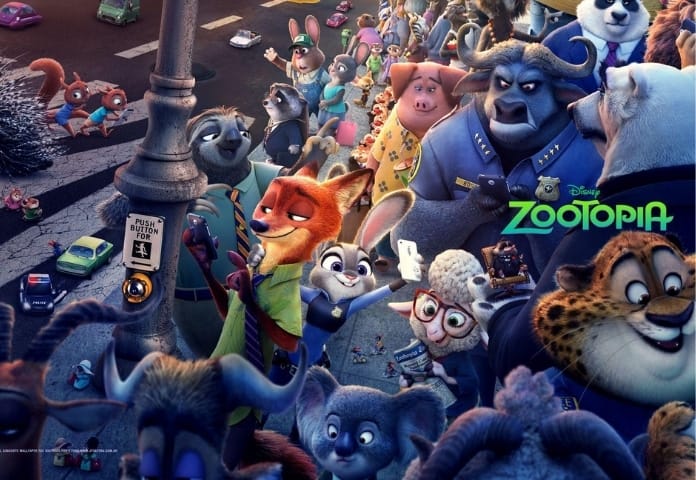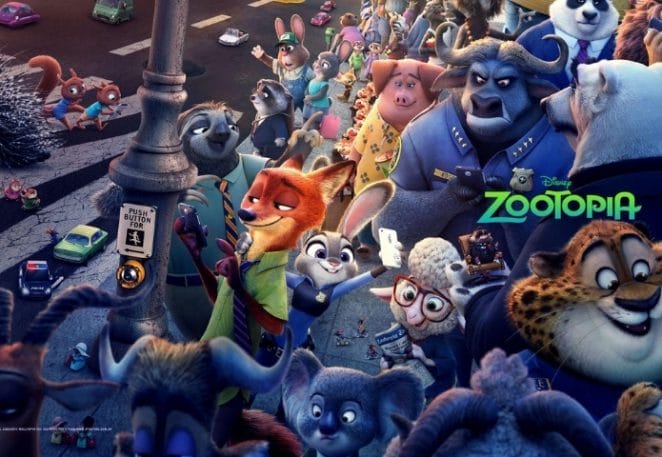 Male pet names from Zootopia
| | |
| --- | --- |
| Lemming | majority of the employees at the Lemming Brother's Bank |
| Doug | A chemist and sniper who works for Bellwether, also a sheep |
| Benjamin | The radio dispatcher for Zootopia's Police Department |
| Duke | a crook in Zootopia who sells bootleg CDs |
| Jerry | name of the crooner on the record in Mr. Big's car |
| Bucky | Judy's kudu neighbor in Zootopia |
| Pronk | Judy's gemsbok neighbor in Zootopia |
| McHorn | a veteran officer in Judy's department and a rhinoceros |
| Woolter | A tough ram that worked as Bellwether's minions |
| Yax | owner of the naturalist club in Zootopia known as the Mystic Springs Oasis |
| Flash | The fastest sloth at the DMV in Zootopia |
| Clark | well-known restaurant in Tundratown in Zootopia |
| Koslov | Mr. Big's most trusted henchman, a polar bear |
| Gareth | The younger brother of the sheep Sharla from Bunnyburrow |
| Jumbeaux | The ice cream shop run by Jerry Jambeaux |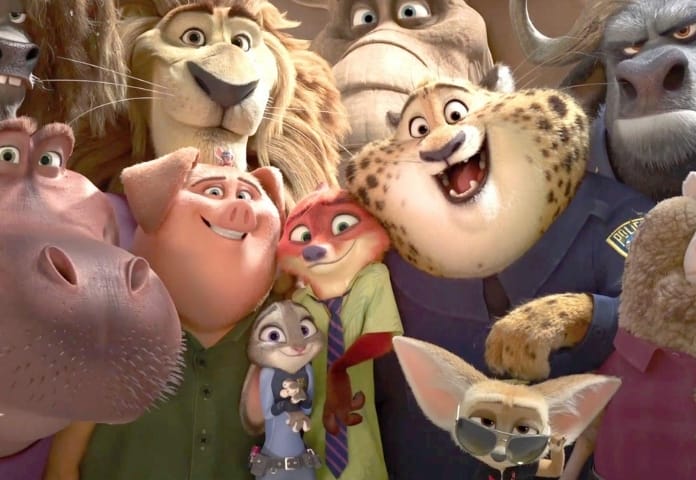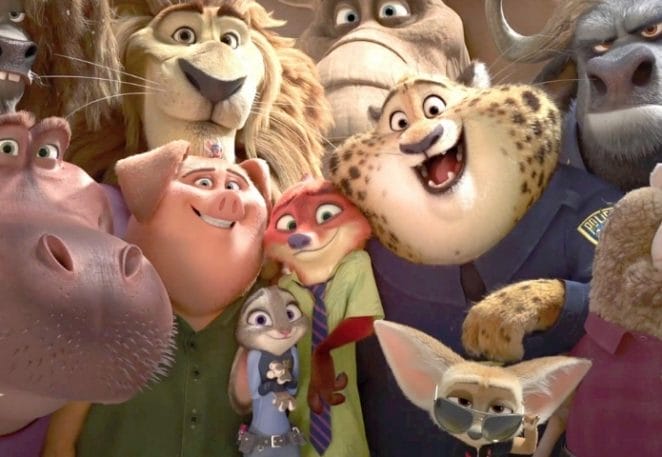 Female pet names from Zootopia characters
| | |
| --- | --- |
| Tundra | Nick and Finnick use the snow of Tundra town to create their Pawpsicles |
| Fru-Fru | |
| Sharla | The black sheep from Bunnyburrow |
| Quilda | The porcupine that interviewied Mayor Lionheart |
| Priscilla | A sloth with a purple streak in her hair |
| Cotton | Judy's favorite niece in Bunnyburrow |
| Fabienne | a Snow Leopard, works for ZNN in Zootopia |
| Crocus | Night Howlers belong to the crocus family of flowers |
| Sahara | A resort district of Sahara Square |
| Nangi | The yoga instructor at the Mystic Spring Oasis, an elephant with a poor memory |
| Pangolin | Judy lives at the Grand Pangolin Hotel |
| Bonnie | Judy's mother is named Bonnie Hopps |
| Shakira | The voice behind the ultra-famous Gazelle |
| Tajunga | Pronounced Ta-hunga, this road crosses Vine |
| Madge | The doctor attempting to help the Mayor |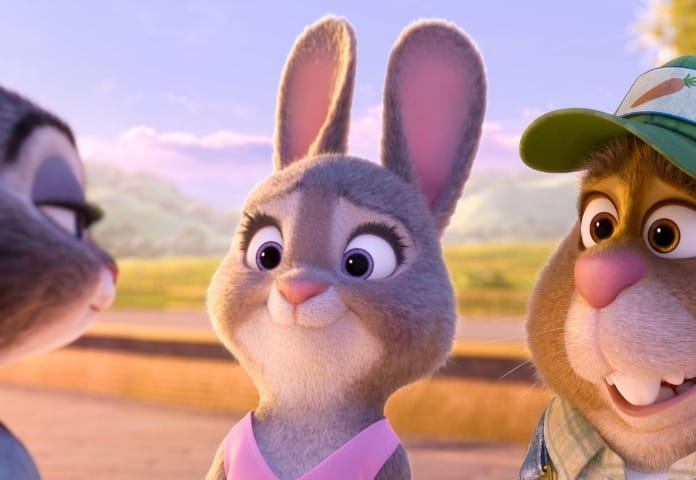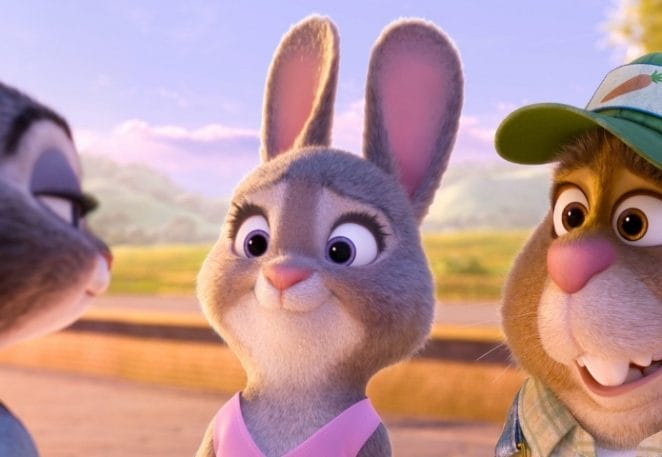 Zootopia is a fantastic movie that has some great character names for pets.
If you have a pet sloth, we've also put together our list of famous sloth names from movies for you to choose from!
If there are any other good ones, please share them in the comments below. Have you given your new dog or cat an animal name? What was their favorite one to hear? Let us know!