Looking for a funny gift for a special someone? Check out our list of funny stuffed animal names!
These hilarious names will make you laugh, and the recipient will love the unique gift.
We've got over 120 funny names for stuffed animals, so there's something for everyone.
Whether you're looking for a funny name for your own plush toy or want to give one as a gag gift, we've got you covered!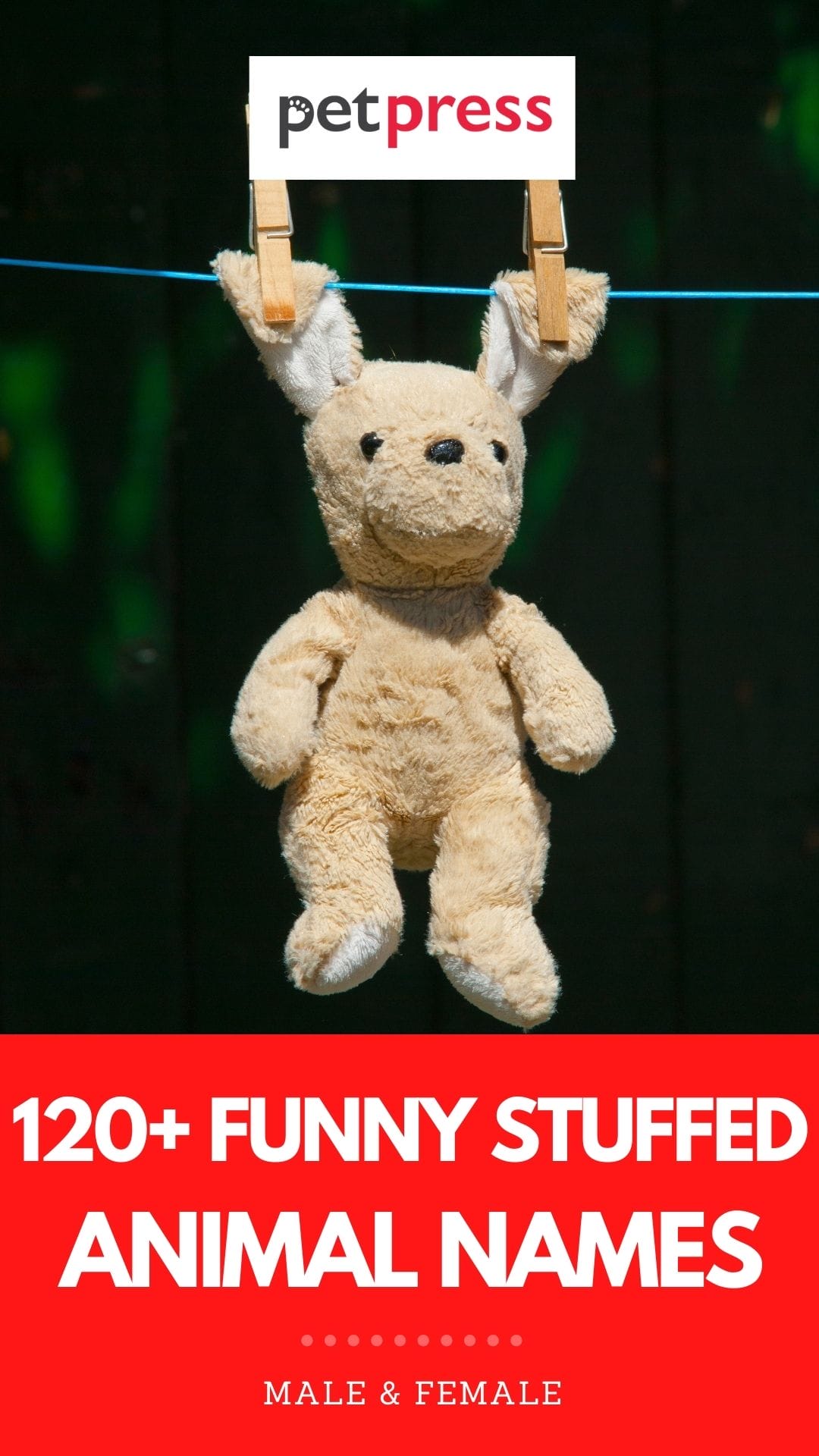 Here are the funniest stuffed animal names that you should consider.
Funny Stuffed Animal Names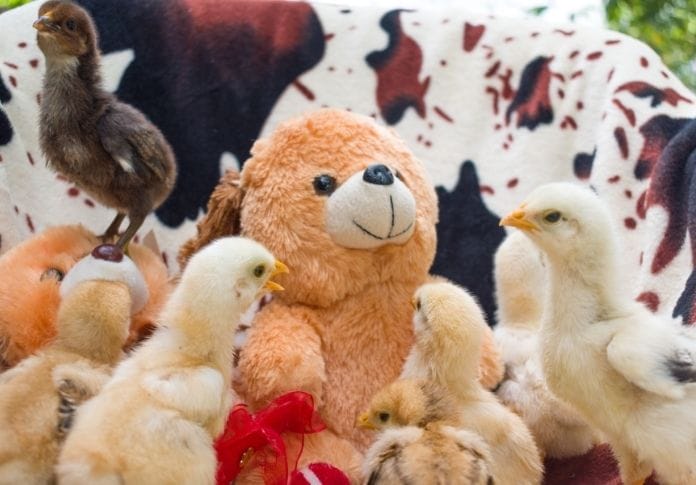 Squirt
Hot Sauce
Confetti
Mr. Gibbs
Knight Night
Hulk
Porkchop
Mr. Fluffy Muffins
Marshmallow
Eddy the Teddy
Godzilla
Ding Dong
Butter Face
Frankenstein
Shreddy the Teddy
Hairy Barry
Sunny
Bits
Winky
Toto
Gidget
Chubby
Lazy Bear
Mrs. Ticklesworth
Beary Potter
Ninja
Mr. Fluffles
Cocoa Puff
Bearly Chubs
Sargent Teddy
Rawr
Champ
Tic Tac
Pikachu
Chewbacca
Bowzer
Quackers
Beethoven
Quirky Stuffed Animal Names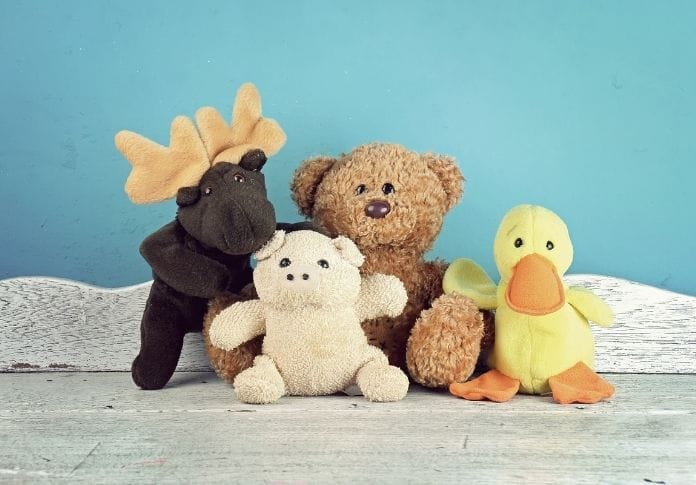 Sabby
Matroska
Polo
Ponty
Osbourne
Boots
Hopsical
Benat
Wadsworth
Mooch
Sprocket
Wagner
Cute Stuffed Animal Names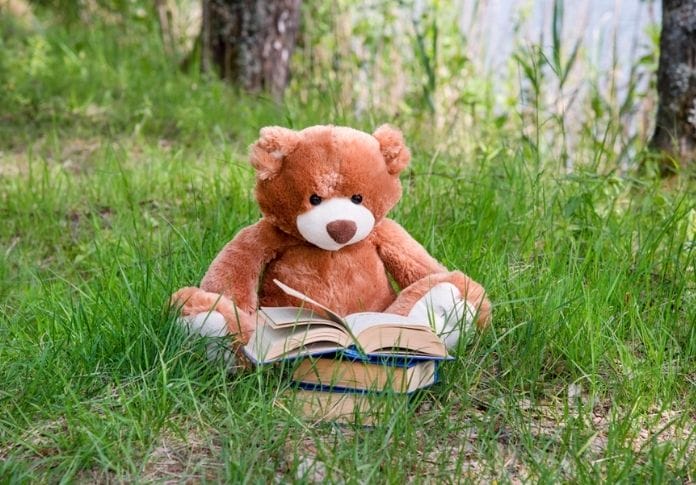 Taffy
Patch
Cinnamon
Chum
Pal
Dolly
Sidekick
Tootsie
Softie
Caramel
Butterscotch
Cocoa
Fudge
Cholate
Mate
Chicklet
Buddy
Buttons
Dusty
Crony
Patches
Reese
Toy
Comrade
Stuffing
Funny Dog Names For Stuffed Animals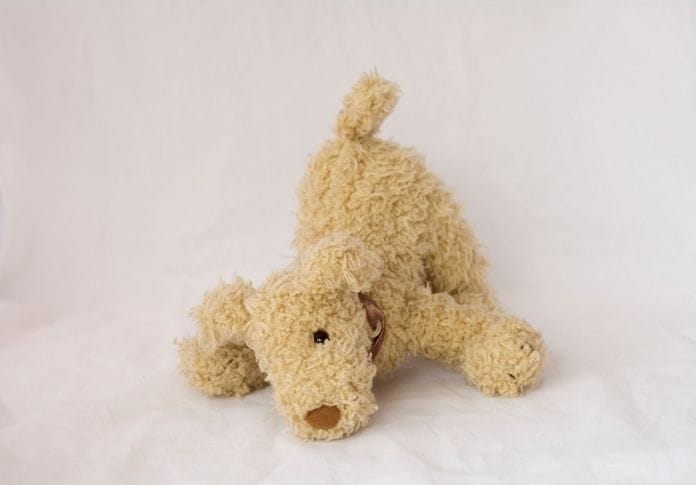 McGruff
Nacho
Bacon
Muddy Buddy
Elmo
Munchkin
Meatloaf
Barkley
Charlie Brown
Meatball
Einstein
Pee Wee
Taco
Slink
E.T.
Hooch
Lady Rover
Phideaux ("Fi-Dough")
Oscar Mayer
Snoop Doggie Dog
Little Bow Wow
Cinder Ella
Subwoofer
Cookie Monster
Chewie
Check our list of funny dog names for more name ideas for your stuffed dog.
Funny Cat Names For Stuffed Animals
Nugget
Yeti
Porky
Cindy Clawford
Catzilla
Boots
Quimby
Cheddar
Turbo
Cheerio
Kermit
Opie
Seuss
Meowsie
Muffin
Twinky
Bacon
Marshmallow
Baloo
Burrito
Wasabi
Hobbes
Purrito
Pikachu
Check our list of funny cat names for more name ideas for your stuffed dog.
And there you have it – over 120 funny names for a stuffed animal.
Whether you're looking for something to call your new furry friend or just want a funny teddy bear name, we hope you enjoyed this list.
If you have any other hilarious names to add, be sure to share them in the comments section below!