There are many popular black cat names. Some of the most popular ones include Midnight, Shadow, Coal, and Panther.
Whether you're looking for a name that refers to the popular black cat myth or you're just looking for popular black cat names, there are many options available.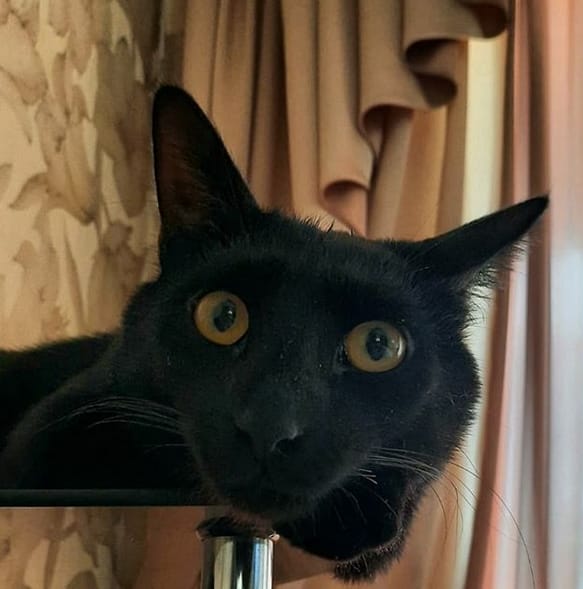 Blackberry
    Diablo
    Black Beard
    Omen
    Poe
    Bewitched
    Deadzone
    Nevermore
    Menace
    Jet
    Diabolique
    Satan
    Spooky
    Black Jack
    Blackamoor
    Blackie
    Alacazam
    Persephone
    Spot
    Wizard
    Necromancer
    Coal
    Lucifer
    Santana
    Crow
    Magic
    Abracadabra
    Black Crow
    Piewacket
    Black Orchid
    Onyx
    Hades
    Immortal
    Evil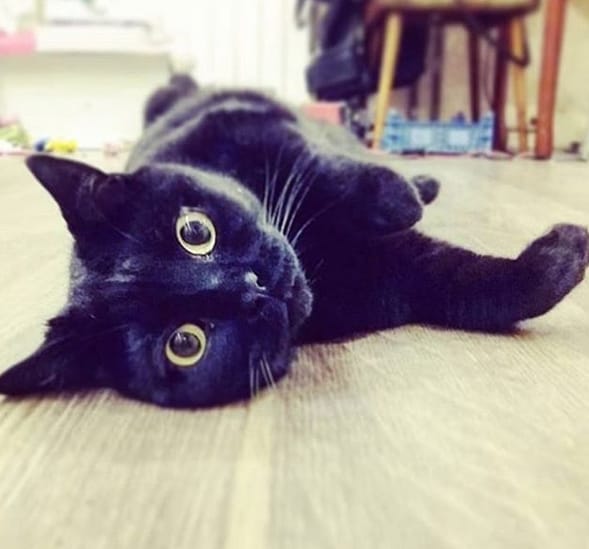 Asher
    Superstition
    Black Bart
    Raven
    Hecate
    Mystery
    Smudge
    Carbon
    Unlucky
    Black Top
    Phantom
    Spade
    Shade
    Black Magic
    Blind Spot
    Eclipse
    Grimalkin
    Nightmare
    Tarmac
    Soot
    Spellbound
    Crypt Keeper
    Cinders
    Enigma
    Ashes
    Death
    Sabrina
    Ink Spot
    Undertaker
    Beelzebub
    Darth Vader
    Charcoal
    Midnight
    Ash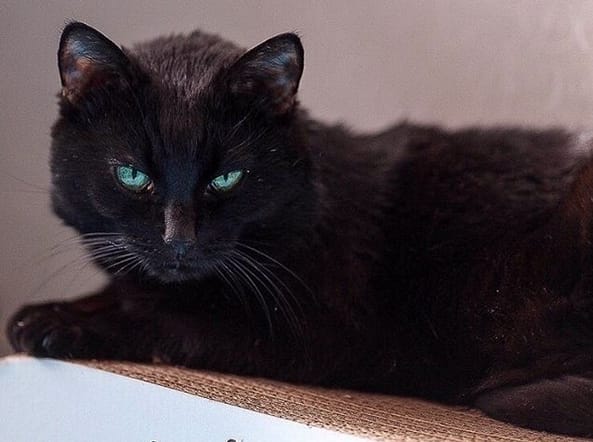 Black Olive
    Ninja
    Shadow
    Salem
    Hocus Pocus
    Wicca
    Nightshade
    Fate
    Midnight Runner
    Mystic
    Ink
    Inky
    Ace
    Black Beauty
    Inkwell
    LeStat
    Dirtball
    Dusk
    Batman
    Eight Ball
    Blackout
    Moon Shadow
    Licorice
    Night Rider
    Ashton
    Coal Dust
    Conjurer
    Ebony
    Silhouette
    Ashley
    Voodoo
    Mourning Glory
    Shady Character
    Panther
    Morticia
    Witchipoo
    Obsidian
Black cats are popular pets, and they have been in the spotlight for centuries. If you're looking to name your cat but can't decide on anything, we hope this list of black cat names will help!