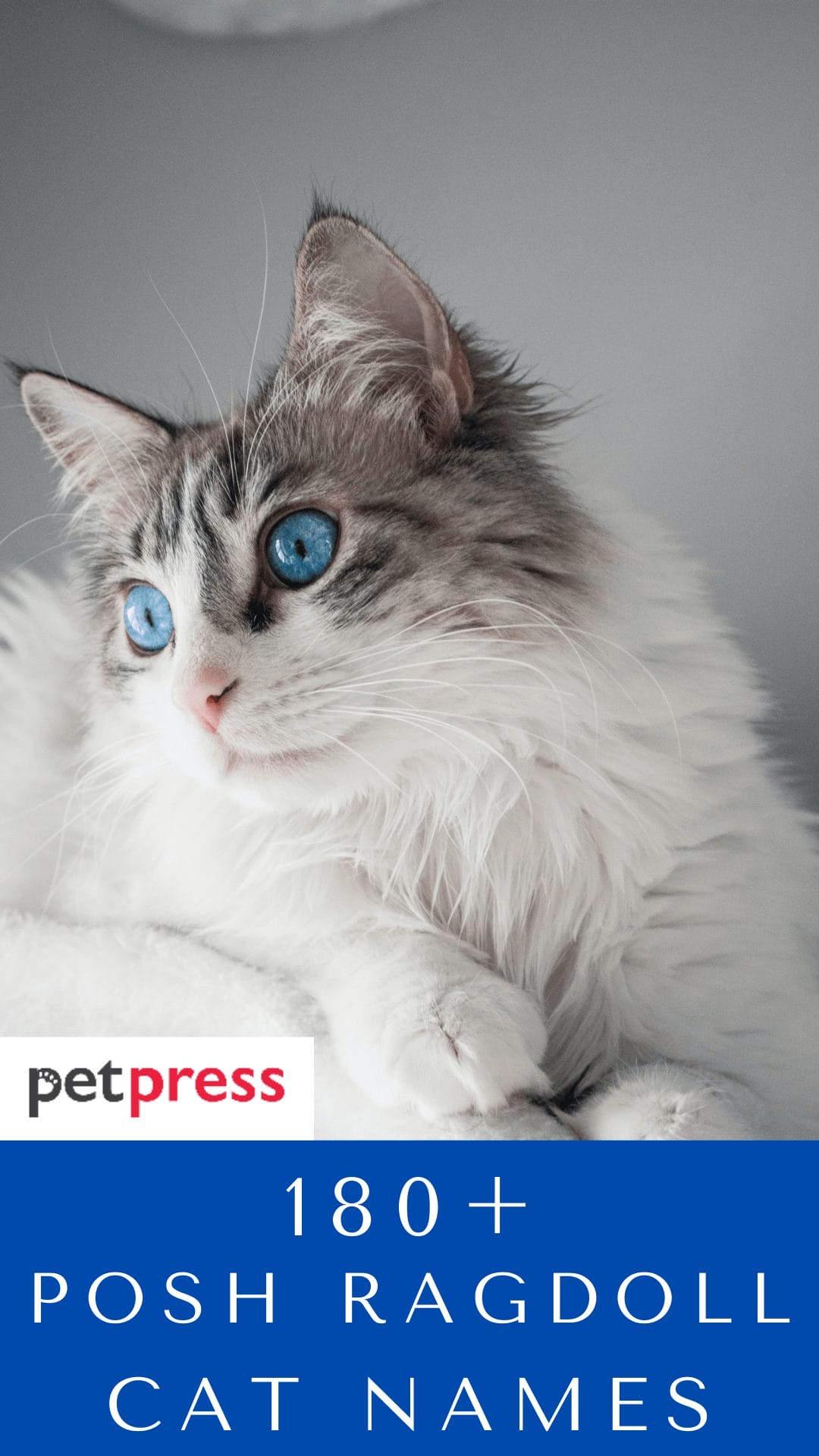 Do you know what the cutest thing about owning a ragdoll cat is? Naming it!
There are so many posh names to choose from, and we've collected some of our favorites for you.
We bet you'll find the perfect name for your new feline friend right here. So why not take a look and see if your kitty deserves a truly regal name?
Female Posh Ragdoll Cat Names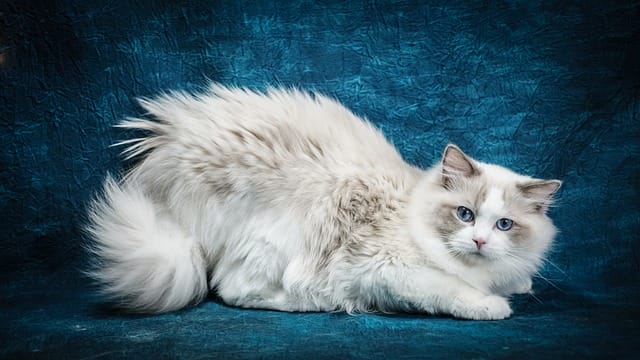 Camilla
Luna
Zelda
Judith
Sophia
Margot
Lilianna
Dahlia
Joy
Sabrina
Dorothy
Misty
Annalise
Glimmer
Misie
Blossom
Arielle
Gwendolyn
Virginia
Alanna
Artemis
Lilian
Eve
Marina
Josie
Lena
Matilda
Celeste
Mina
Cordelia
Lady
Queenie
Lila
Jemma
Esperanza
Coco
Rosie
Tiffany
Caroline
Ophelia
Gracie
Crystal
Gabriella
Carmen
Veronica
Magnolia
Gloria
Elsa
Colette
Faye
Esme
Angelina
Seraphina
Mae
Jewel
Cynthia
Harmony
Blondie
Primrose
Athena
Adrianna
Pearl
Cassandra
Madelynn
Jasmine
Julianne
Nina
Teresa
Cecelia
Felicity
Priscilla
Sapphire
Tatiana
Lacey
Duchess
Beatrice
Anabelle
Johanna
Lea
Male Posh Ragdoll Cat Names
Jupiter
Darian
Desmond
Perseus
Raphael
Javier
Admiral
Quincy
Frederick
Ramiel
Morpheus
Mercury
Lucian
Sterling
Prince
William
Zephyr
Chaucer
Francois
Thaddeus
Andreas
Angelo
Archibald
Hermes
Winston
Hugo
Teddy
Tristan
Pierre
Cullen
Aries
Dante
Augustus
Castiel
Kieran
Quentin
Dorian
Jacques
Cristopher
Percival
Rupert
Ziggy
Alistair
Sullivan
Nikolas
Valentino
Mars
Langston
Xavier
Silvio
Alfred
Darius
Adonis
Duke
Neptune
Leander
Finnegan
Pierce
Kingston
Orion
Camden
Gabriel
Gallant
Apollo
Jefferson
Basil
Zeus
Unisex And Gender Neutral Posh Ragdoll Cat Names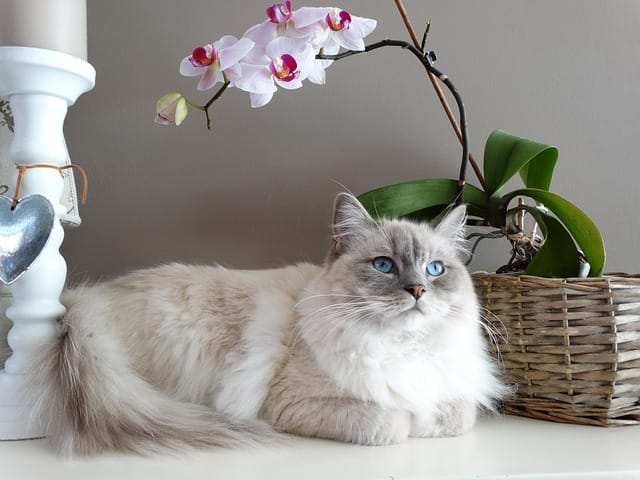 Ash
Angel
Precious
Beryl
Sandy
Marley
Sweetie
Creamy
Moonbeam
Twinkle
Moon Cake
Cloudy
Moonshine
Paris
Cobalt
Custard
Treasure
Dreamy
Cotton Ball
Pudding
Fancy
Starlight
Snowball
Sweet Pea
River
Softy
Skylar
Skye
Harper
Snowy
Gem
Blue Bell
Cheesecake
Sparkle
Azure
Aqua
Seashell
Darling
Winter
Velvet
Snazzy
So, what do you think? Are these posh ragdoll cat names as swanky as we thought?
And if you're still on the hunt for the perfect name for your new kitty companion, make sure to check out our complete ragdoll cat names!