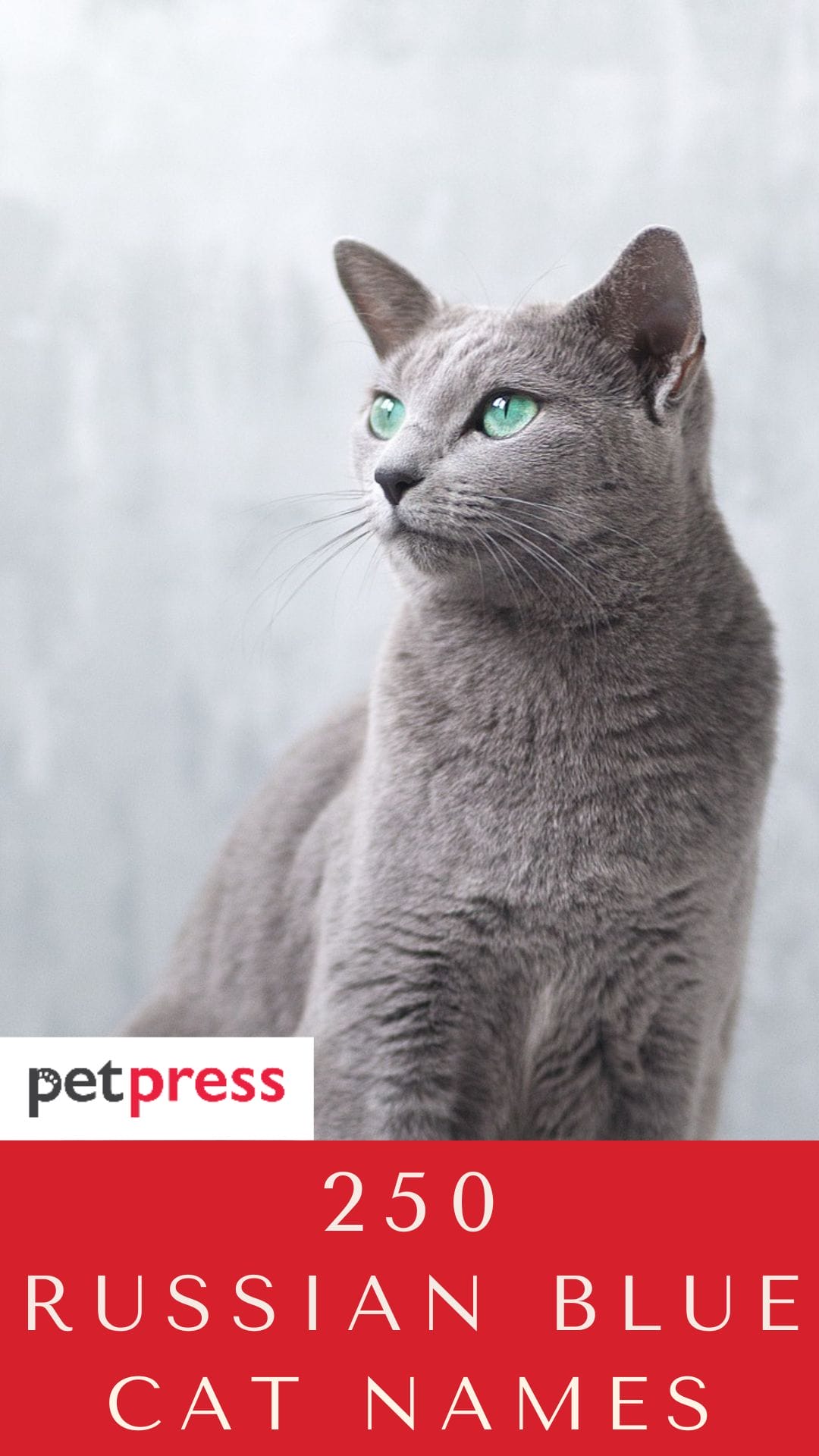 Do you have a Russian Blue Cat? If so, what is his (or her) name?
Naming your Russian Blue is a fun process – there are so many great names to choose from!
In this blog post, we'll explore some of the most popular Russian Blue cat names.
Whether you're looking for a traditional name or something more unique, we've got you covered.
So, without further ado, let's take a look at some of the best Russian Blue cat names out there!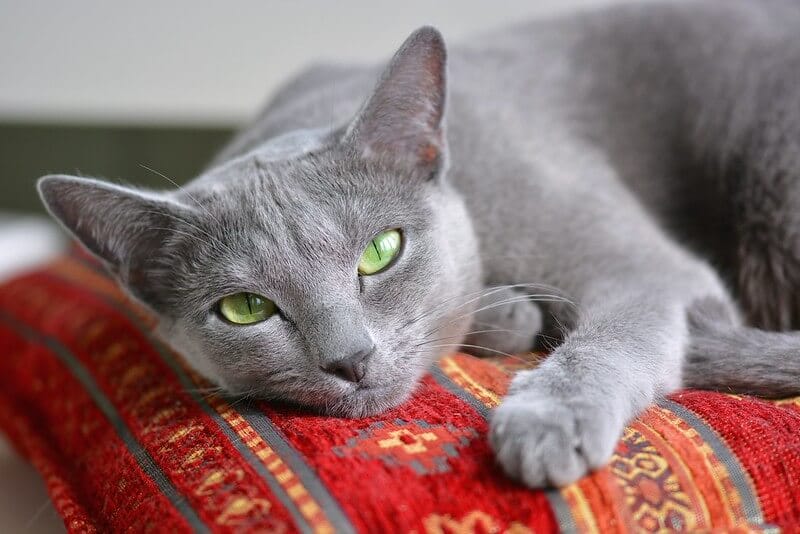 Russian Blue Male Cat Names
Kuzma
Max
Oswald
Ivan
Alyosha
Dax
Gizmo
Jai
Smokey
Zander
Albs
Vladimir
Wiley
Arden
Benson
Leo
Sammy
Conrad
Radley
Boyce
Langston
Isaac
Elvin
Sergei
Addison
Konstantin
Buster
Felix
Buddy
Bates
Jax
Bogdan
Tobias
Poe
Duke
Ridley
Diesel
Norton
Gus
Mikhail
Farley
Prince
Milton
Vadim
Pyotr
Oliver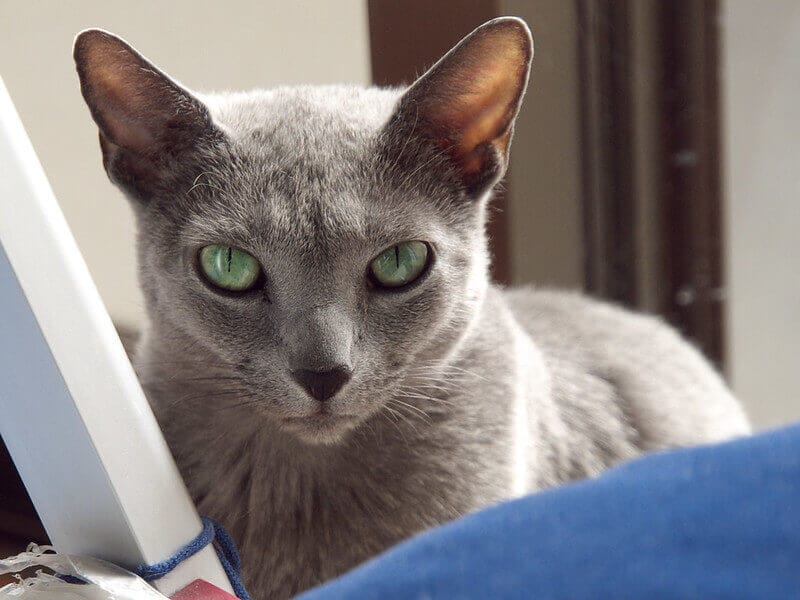 Cadman
Chauncey
Petya
Berkeley
Phineas
Ilya
Lester
Igor
Oscar
Byron
Jalen
Kir
Simon
Riley
Kazimir
Alexi
Melvin
Barnes
Sawyer
Beck
Nikolai
Yuri
Colvin
Milo
Biff
Bowie
Boris
Kolya
Palmer
Lyosha
Egor
Barrington
Calhoun
Pasha
Forrest
Sasha
Beasley
Fyodor
Blake
Vova
Ash
Dewey
Ranger
Sebastian
Vanya
Tyler
Jasper
Gavriil
Check the full list of male Russian blue cat names
Russian Blue Female Cat Names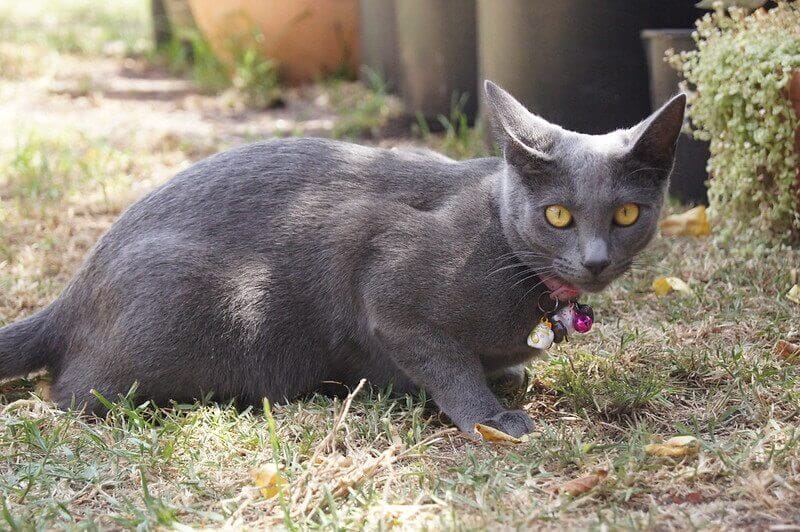 Holly
Piper
Hope
Nika
Eve
Sonia
Gracie
Odessa
Irina
Olesya
Klara
Viola
Harper
Natalya
Valeria
Regina
Zoya
Ivy
Elena
Inga
Lola
Babushka
Abbey
Alina
Tasha
Madison
Abigail
Mishka
Sabrina
Joy
Margarita
Dominique
Gypsy
Sofia
Jazz
Clementine
Maya
Addison
Heather
Daria
Audrey
Oksana
Tanya
Sadie
Veronica
Anna
Lucy
Raven
Callie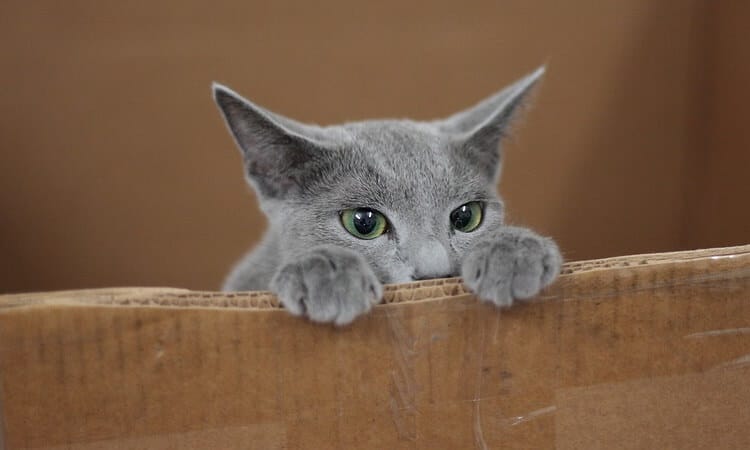 Zoey
Celeste
Wynne
Lydia
Gloria
Abbie
Larissa
Marina
Camellia
Stella
Victoria
Haven
Serena
Paige
Kimber
Harley
Violet
Nikola
Dasha
Valentina
Kiana
Katerina
Vera
Ludmilla
Lily
Diana
Claudia
Olga
Addy
Natasha
Shelby
Leia
Aby
Sydney
Nadia
Isolde
Asia
Kristina
Paulina
Riley
Adrian
Svetlana
Marley
Nina
Ava
Addie
Anastasia
Abby
Alexandra
Fay
Check the full list of female Russian blue cat names
Best Grey Cat Names
Smoky
Ziggy
Grace
Shadow
Morgan
Dusty
Earl Grey
Bubbles
Zorro
Smokey
London
Ashton
Ashley
Edie
Merlin
Skylar
Sylvia
Mouse
Skye
Lady Stardust
Heather
Misty
Artemis
Dawn
Blu
Flash
Rocket
Yuki
Grey Ghost
Grayson
Shelby
Silver
Dusky
Shady
Baloo
Storm
Ash
Pearl
Emily
Princess Elsa
Lilac
Zephyr
Monarch
Gracie
Midnight
Grey Gatsby
Inky
Zelda
Graycie
Blue
Luna
Aria
Darth
Floyd (meaning "gray" in Welsh)
So there you have it, a comprehensive list of Russian Blue Cat Names to help you choose the perfect name for your new feline friend.
We hope you found this list helpful and that it gave you some ideas for naming your own kitty. If not, no worries – we've got plenty more lists of pet cat names. And as always, thanks for reading!