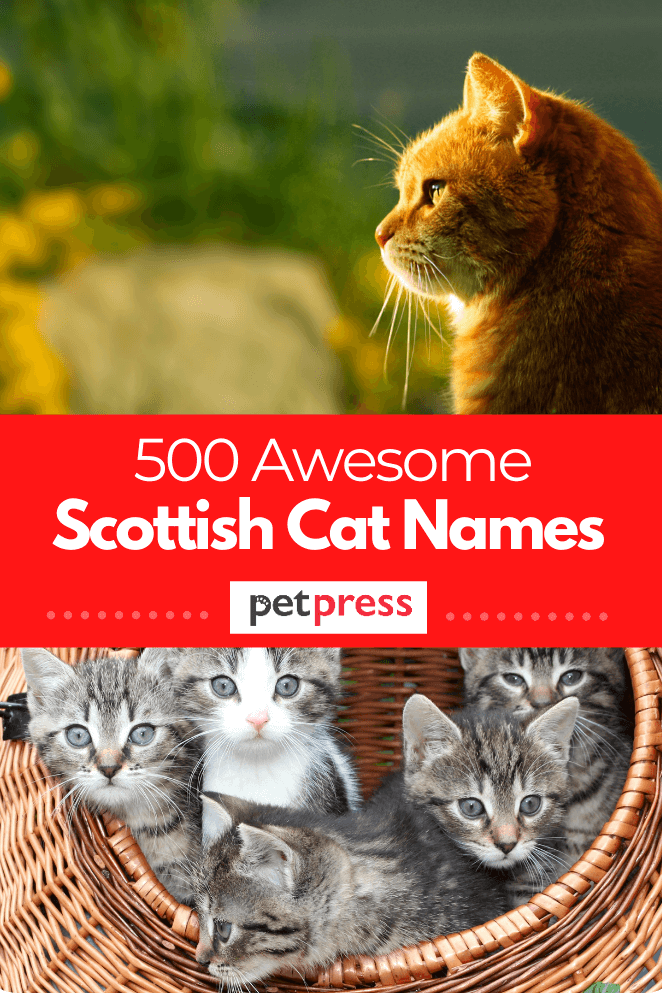 When it comes to naming a cat, most people name their cute kitten based on their color, behavior, character, or even their heroes. But some people choosing a cat's name using that way are too mainstream and looking for another way to name their adorable cat. So, if you are looking for unique names, Scottish names would be an excellent idea. so , let's dive in on Scottish cat name ideas list!
Scottish Names for Male Cats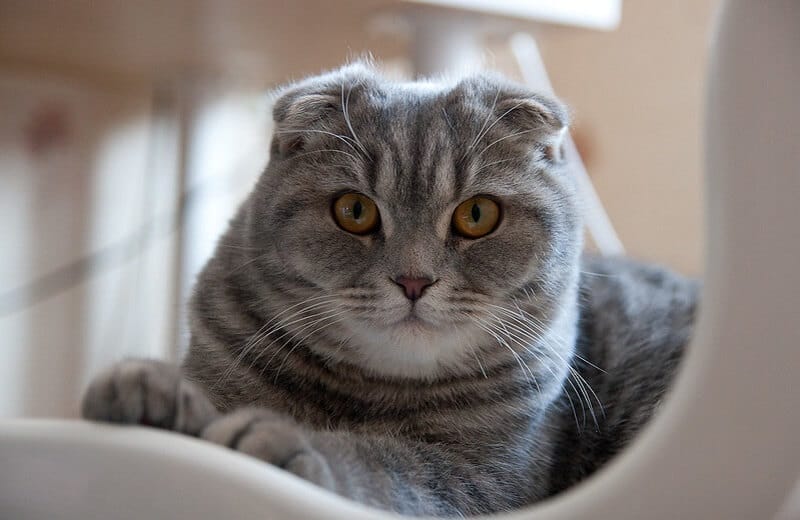 Colin
Conway
Watson
Lean
McRuff
Shone
Falkland
Lachlan
Holcombe
Denton
Tavis
Mackinnon
Tasgall – God's helmet
Alpin – White
Graham – Homestead; surname
Ogden
McNamara
Rabbie – Diminutive of Robert; bright fame
Brodie
McGonagall – Notably terrible Scottish poet
McIntyre
Ewan – Born from the yew tree
Gawain
Ackland
Boyd
Aston
Aldridge
Davis
Alasdair – Leader of men
Stuart – Steward, guardian
Artair – Bear
Shawn
Kyle
Fingal – Hero of the Ossian cycle
Morton
MacPherson
Douglas
Dunn
Bhaltair – Ruler of the army
MacGregor
Balfour – Surname of the hero of Kidnapped
McGowan
Niblick
Burt
Edward
Tam (Short for Thomas, or Tam o'Shanter)
Glenn
Munroe
Pàdraig – Patrick; nobleman
Kenzie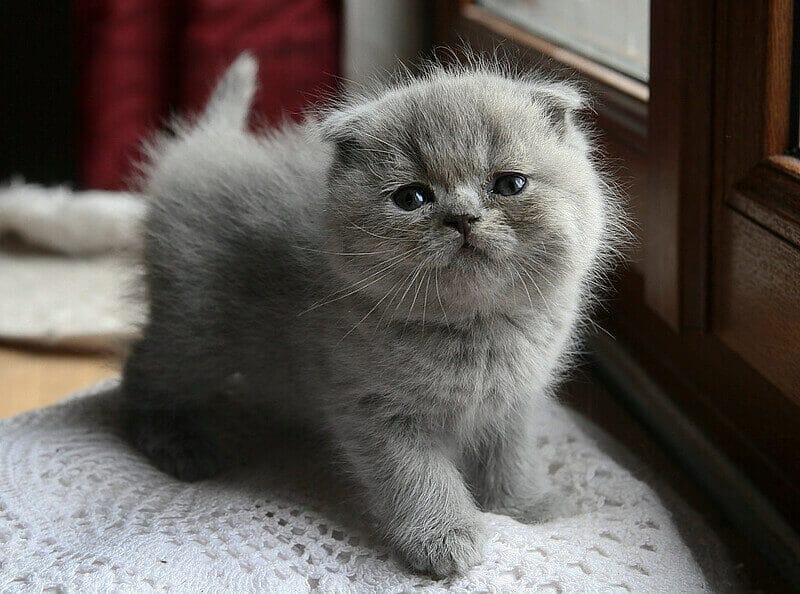 Murray – Settlement by the sea; surname
Alfred
Murdo – Sea warrior
Whiting
McDuff
Darrow
Coinneach – Handsome
Clark
Richmond
Deacon – After Deacon Brodie
Gunn
McGinnis
Dowell
Argyle
Reed
Eaton
Dougie
Dallas
Alaister
Oscar
Frazier
Forbes – Field
Osborn
Wylie
Baber
Hurst
Michael
Roy
Fergus – Man of vigor
Blair
Ackerman
Scott
Conall – Strong wolf
Calder
Kilgour
Marcas
Nicol – Victory of the people
Fletcher
Fintan
Rorie – Red king
Carson
Duncan – Brown warrior
Ballard
Barclay
Goodrich
Doughall
Hector
Jamie
MacNab
Grant – Great
Aneirin – Brythonic poet of the 6th Century
Wickliff
McGill
Drew
Bunyan
Fraser – Popular surname
Calum
Aidan – Fire
McCree
Alford
Channing
Dougal – Dark stranger
Rory
Herbert
Lachlan – Norwegian
Sweeney – Well-going
Walter
McFadden
Maleod
Camus
Gordon
Ranulf
Amherst
Connor
McKay
Faden
Gibson
Maguire
Alpine
Mungo – Gentle
Bagley
MacLaren
Croft
Deòrsa – Farmer
Agan
Mulligan
Duff – Dark
Edwin
Campbell
Anders
Ivor – Archer
Ruadh – Red
Archie
Neil – Champion
Cricton
Carr
Alvin
Hamish – Jacob; supplanter
Rob Roy – Folk hero immortalized by Walter Scott
Baker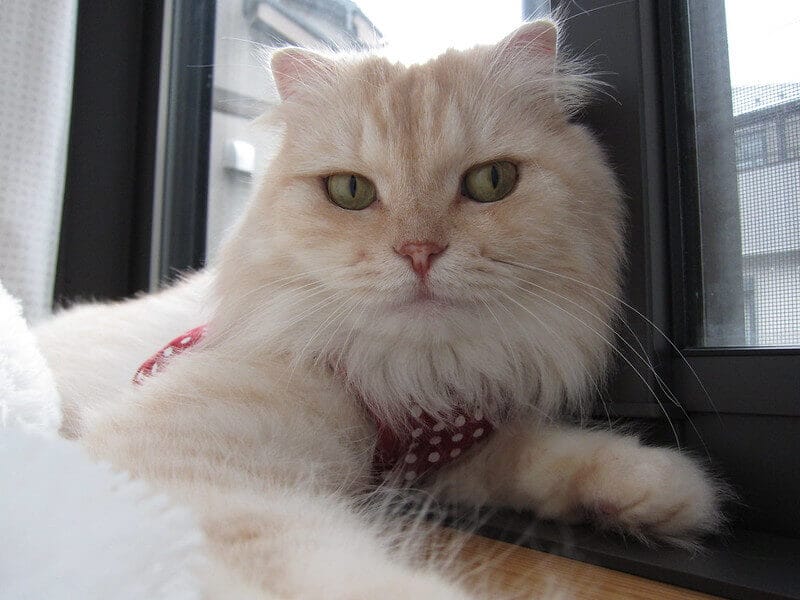 Dugal
Atherton
Gibbs
Angus – One strength
Gallagher
MacKinley
Clyde
Bruce – Surname of the king Robert the Bruce
Ralston
Finley
Dunmore
Herman
Halifax
Gregor
Gavin – From Gawain, legendary knight
Hume – After David Hume, philosopher
Cowan
Heckie – Hector; holding fast
Collins
Barton
Jack
Remy
Ralph
Beathan – Life
Montgomery – After Montgomery Scott
Bernard
Wickham
Duff
Bain
Magoon
Oswald
Drake
Aindrea – Manly
Malcolm – Disciple of St Columba
Finn
Granger
Gilford
Burr
Newbury
Ashford
Putter
Keir – Surname
Bodie
Kincade
Acton
Desmond – After Desmond Hume
Patton
Agar
Ian
Hunter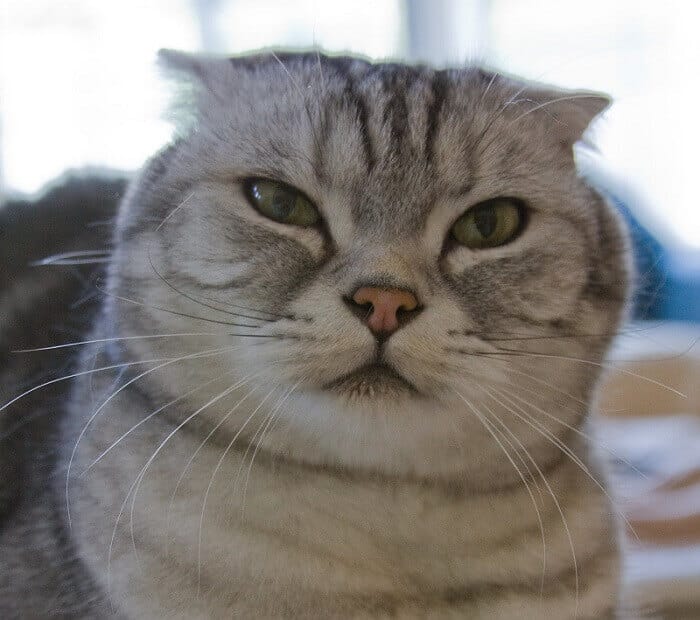 Kirk
Moore
Reynold
Craig – Crag
Stewart
Greyfriars Bobby – Name of a famous Skye Terrier
Maxwell
Nevis
Finlay – White warrior
Leith
Fagan
Muir – Moor, sea; surname
McFee
Ramsey
Logan
Duffy
Berkeley
Lennox
Keith – Wood; surname
Naomhán – Little saint
Calum – Dove
Alan – Rock
Stanwood
Rab (Short for Robert)
Bryston
Wallace – Foreigner, after William Wallace
Edmund
Paden
Macaulay
Alec
Camdyn
Coby
Cameron
Tyrone
Laddie – Young man
Henry
Cináed – Born of fire
Glen – Valley
Conant
Tam Lin – Hero of Scottish Border ballads
Macbeth – Scottish king immortalized by Shakespeare
Archibald – Bold master
Bryce
Aberdeen
Ninian – Saint who converted the Picts
Fearchar – Dear man
McGrath
Driscol
Corkin
Iain – God is gracious
Bard
Tadg – Poet
Burns – After Robert Burns, Scottish poet
Ashby
Scottish Names for Female Cats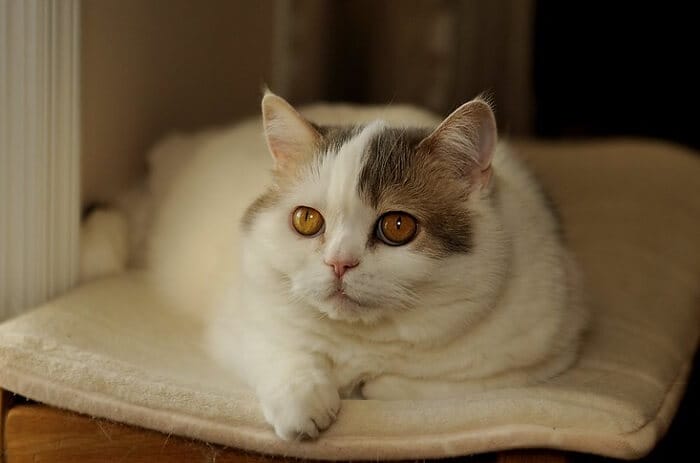 Lorna – Victorious
Nora
Cori
Iona – Island
Una
Mairead – Margaret; daisy
Eva
Lassie – Young woman
Morven – Big gap
Kinny
Nessa
Malvina – Heroine of the Ossian cycle
Glenna – Valley
Ellie
Sorcha – Radiant
Rhona – Island
Aila – Oak tree
Inglis – After Elsie Inglis
Ainsley
Cora
Caitriona – Pure
Grizel – Griselda; gray battle
Crissie
Cait
Eimhir – Swift
Greer
Piper – Pipe player
Ealair – Cheerful
Cailean – Dove
Isobel – My God is an oath
Edna – Kernel
Deidra
May
Caitlan
Senga – Slender
Tyra
Kellee/Kelly
Rona – Counselor
Jessie – Diminutive of Jean
Marsaili – Mars
Bretta
Elspeth
Aileen – Desired
Jean – God is gracious
Mór – Great
Marcail
Kirstin – Christian
Murdag – Sea warrior
Mhairi
Cadha
Abi – My father is joy
Màiri – Mary
Lileas – Lily
Whitney
Alice
Cassidy
Wynfreda
Brodie – After the character Jean Brodie
Caoimhe – Gentle
Davina
Makenna
Ada
Arabella
Kyla
Fiona – White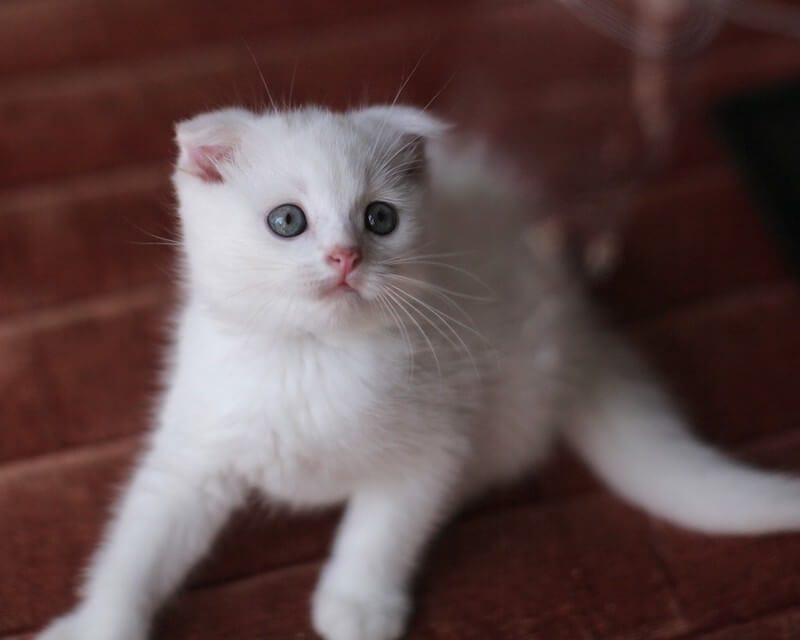 Ally
Skye
Fergie – Man of vigor
Kenna – Born of fire
Tara – Crag
Dixie
Moira – Mary; fate
Edith
Bonni
Paisley
Tory
Gormlaith – Illustrious lady
Shona
Dacey
Nairna
Hydra
Gavina
Morna – Festive
Teagan
Grizela
Adairia
Maura – Mary; great
Elspeth – My God is an oath
Isla
Ainslie
Alba – Scotland
Kerry
Enya
Effie – Well-spoken
Janneth
Lesley
Caledonia – Rocky land
Earie
Gail
Malmuira
Crichton
Fenella – White shoulder
Beitris – Traveler
Sloan
Sheena – God is gracious
Barabal – Foreign
Aifric – Pleasant
Morag – Diminutive of Mór
Forba
Allie
Maisie – Diminutive of Mairead
Lara
Anice
Shannon
Jinny
Artis
Blair
Maggie
Flora – After Flora Macdonald
Logan
Aggie
Molly
Fia
Maira
Finella
Aileana
Best Scottish Fold Cat Names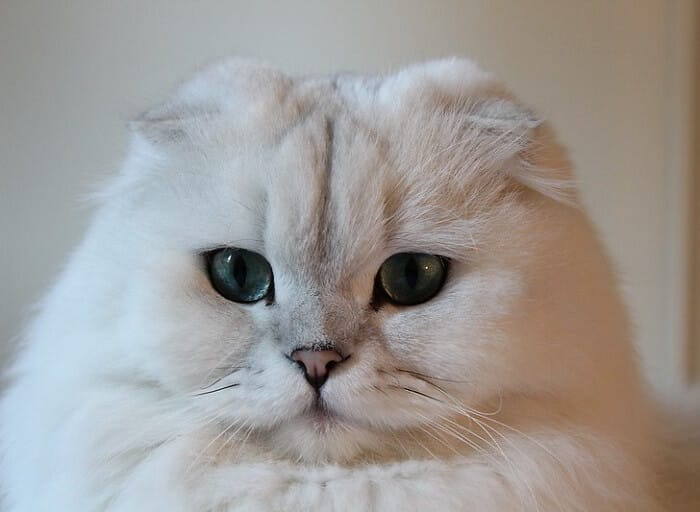 Sammy
Charlie
Princess
Molly
Spike
Lucky
Angel
Patch
Whiskers
Gizmo
Sam
Taz
Sylvester
Toby
Oreo
Buddy
Max
Dusty
Boots
Midnight
Cleo
Maggie
Shadow
Misty
Simba
Kitty
Pepper
Alex
Samantha
Rocky
Oliver
Lucy
Baby
Jake
Tiger
Sophie
Sassy
Rusty (one of our other Scottish fold cat names)
Callie
Fluffy
Pumpkin
Oscar
Buster
Missy
Precious
Smokey
Chloe
Daisy
Milo
Get more full ideas on our Scottish fold cat names
Fun Scottish Cat Names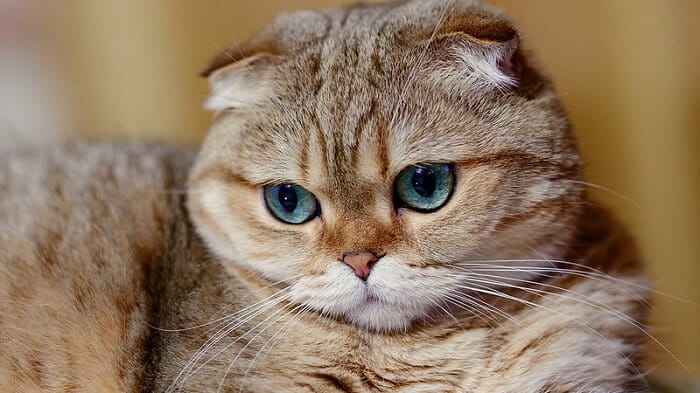 Ness/Nessie – Nickname for the Lochness Monster
Toaty – Tiny and small
Sterling – Country's currency
Haggis – Scottish dish
Whiskey
Plaid – After plaid pattern
Quid – Slang for the pound sterling
William Wallace – Scottish knight
Tartan – After Tartan Army, a Scottish football team
Sherlock
Chip – British word for fry
Kilt
Sir Arthur Conan Doyle – Author of Sherlock Holmes
Connery – After Sean Connery
Highlander – Person from the Scottish highlands
Cannie – Scottish slang for a smart person
Laddie – Boy or young man
Bairn – Scottish term for baby
Dafty – Silly, foolish person
Scotch
Lassie – Girl or young woman
Loch – Lake
Scottish Cat Names Inspired by Geography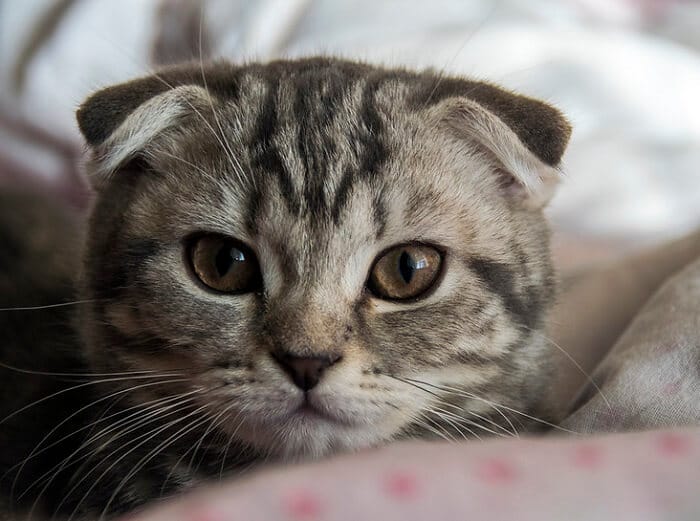 Rona
Perth
Jedburgh
Melrose
Oban
Lomond
Mull
Arbroath
Mallaig
Jura
Prestwick
Thurso
Coatbridge
Bute
Harris
Kirkwall
Stornoway
Sterling
Pitlochry
Kirkcaldy
Bannockburn
Embra – Slang for Edinburgh
Glenfinnan
Ullapool
Hamilton
Cuillin
Glamis
Livingston
Andrews
Shetland
Stirling
Elgin
Islay
Kilmarnock
Leith
Dundee
Paisley
Dumfries
Aberdeen
Skye – After the Isle of Skye
Cumbernauld
Edinburgh – Capital city of Scotland
Iona
Fara
Linlithgow
Glencoe
Arran
Orkney
Glasgow – The largest city in Scotland
Dunfermline
Falkirk
Ayr
Glenrothes
Lewis
Irvine
Inverness
Greenock
Ailsa
Tobermory
Montrose
Airdrie
Tiree
Brechin
Argyll
Culloden
Roslin
Kelso
Angus
Lerwick
Motherwell
You can get more Scottish names on our top 200 best Scottish names
Looking for cat names is not an easy task, you can spend more time to find the perfect one for your cute kitten. But we still have tons of name ideas, you can visit our foreign cat names.