If you love astronomy, you will love these stellar space cat names for your new kitten. Our list of 135 space inspired names goes so much farther than just the names of the planets.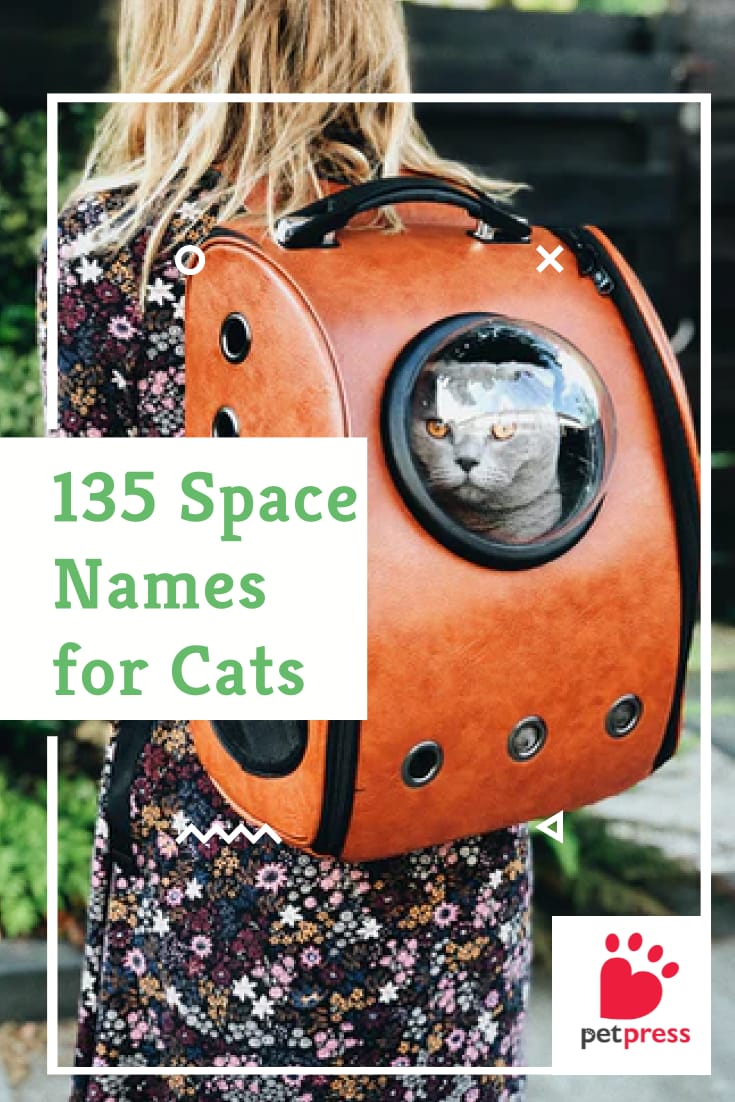 Galaxy (Gally)
Twilight
Aurora
Crescent
Helene
Ursa
Cosmo
Phoebe
Oberon
Bianca
Pollux
Comet
Prospero
Selene ("moon" in Greek)
Harlow (for Harlow Shapely, an American astronomer)
Cygnus
Leo
Scout
Phoenix
Umbra
Cetus
Stella
Marsha (short for "martian")
Virgo
Jupiter
Orion
Rhea
Belinda
Hyperion
Jet
UFO Dreamer (Dreamy)
Saturn
Cluster
Ceres
Pisces
Libra
Atlas
Cosmos
Pegasus
Solstice
Perdita
Lister (from the TV show Red Dwarf)
Firefly (from the TV show Firefly)
Zeta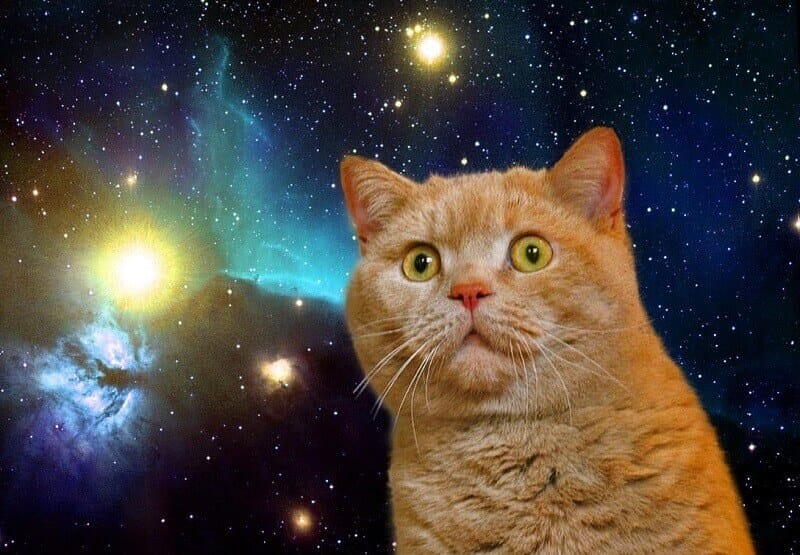 Meteor
Centauri
Titan
Magellan (Ferdinand Magellan, a Portuguese navigator)
Mars
Canis
Eclipse
Blazar
Gamma
Nebula
Starbuck (from the TV show Battlestar Galactica)
Prometheus
Draco
Archer
Quark
Halle Bop (Hally or Boppy)
Lyra
Lupus
Cassiopeia
Andromeda
Luna ("moon" in Latin)
Sora ("sky" in Japanese, one of our 500 japanese cat names)
Aster ("star" in Greek)
Zodiac
Ariel
Halo
Martian
Serenity (from the TV show Firefly)
Wash (from the TV show Firefly)
Astra
Nasa
Crater
Phobos
Pluto
Lida
Tucana
Rocket
Rover
Puck
Flare
Sirius
Hubble
Sky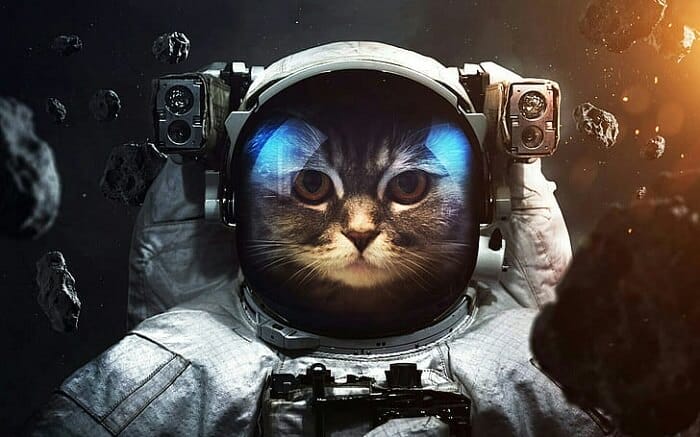 Perseus
Cepheus
Astro
Terra
Alya ("sky, heaven" in Arabic)
Akash ("open space, sky" in Sanskrit)
Cressida
Estrella ("star" in Spanish)
Danica ("morning star, Venus" from Slavic origin)
Star
Titus
Neptune
Venus
Pan
Seren ("star" in Welsh)
Callisto
Orbit
Boomer (from the TV show Battlestar Galactica)
Celeste ("of the sky" in Latin)
Carina
Asteroid
Shuttle
Zenith
Sputnik (first artificial Earth satellite)
Phase
Himalia
Dipper
Equinox
Mir (space station)
Bebop (spaceship from the TV show Cowboy Bebop)
Aries
Axiom (spaceship from the movie WALL-E)
Apollo
Corvus
Gravity
Lani ("sky" in Hawaiian)
Calypso
Falcon (for the Millennium Falcon from the Star Wars series)
Rigel
Halley (Edmond Halley, an English astronomer)
Carme
Mercury
Triton
Dara ("star" in Khmer)
Neutron
Quasar
Nova
If you didn't find your ah-ha name for your kitten here, you might also find success with our mystical cat names. Choosing the purfect name can be challenging, that's why we also created our cat name generator to choose based on personality and physical traits.