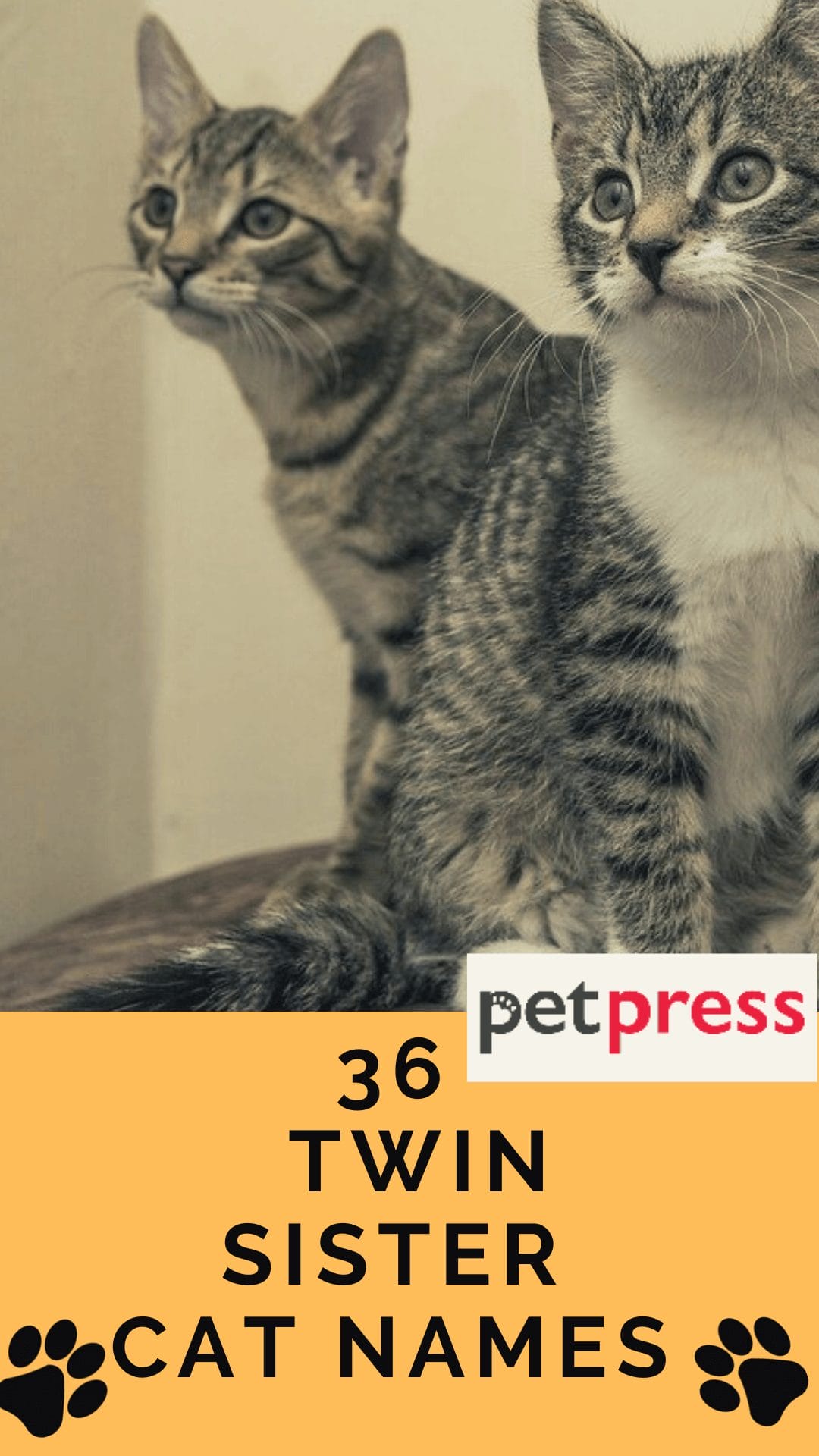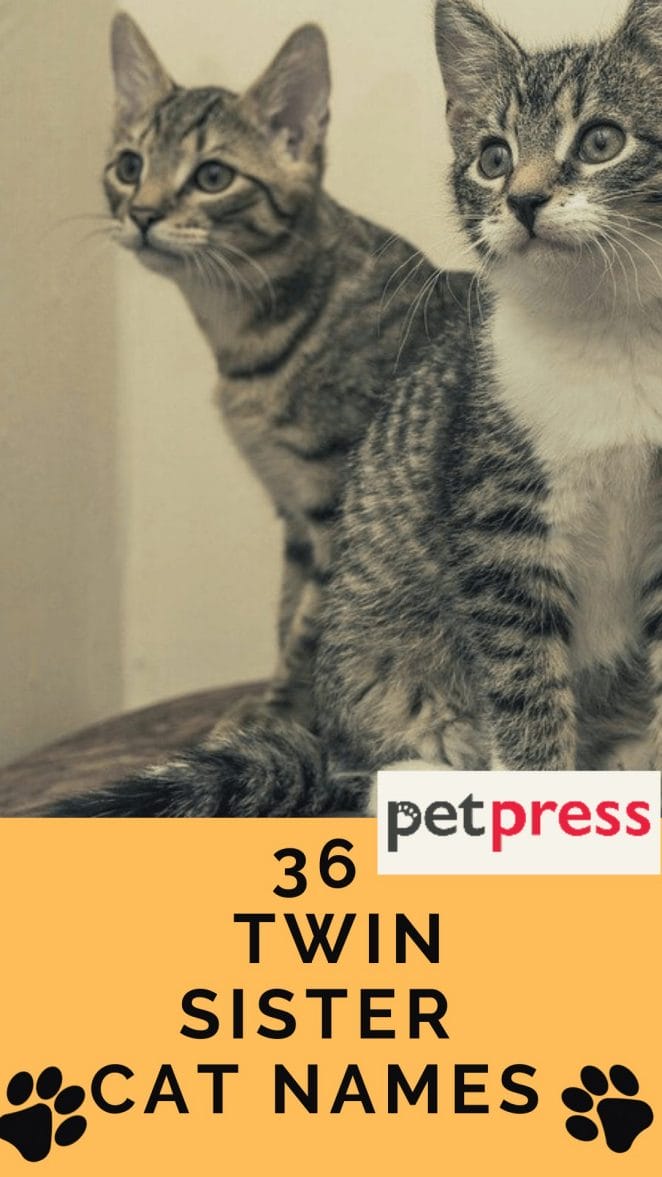 Naming a female cat sometimes can be hard since you must pick a good and perfect name for your cute kittens. And naming two female cats at once would give you a headache, Lol. 
But no need to worry, we know naming two sister cats would be hard for you, that's why we compiled the best twin sister cat names. 
Of course, there are lots of twin sister cat names, and the most popular are Sally and Betty or Emma and Ava. but there are more twin sister cat names you can find here. So, let's dig all of our twin sister cat name ideas.
    Thelma and Louise
    Jayden and Brayden
    Sophia and Olivia
    Lisa and Maggie
    Sally and Betty
    Waltz and Matilda
    Autumn and Summer
    Hannah and Hailey
    Paris and Nicole
    Grace and Emma
    Ava and Alley
    Buffy and Willow
    Venus and Serena
    Katniss and Primrose
    Kate and Allie
    Joan and Sally
    Betsy and Tacy
    Hope and Faith
    Matilda & Mara
    Emma and Ava
    Sophia and Isabella
    Charlotte and Emily
    Morgan and Madison
    Mirabelle and Eleanor
    Lucy and Ethel
    Malta and Creta
    Vise and Versa
    Britta and Shirley
    Tia and Tamera
    Wilma and Betty
    Mary Kate and Ashley
    Matilda and Scout
    Sophie and Chloe
    Betty and Veronica
    Flip and Flop
    Sugar and Spice
Looking for twin names would be hard especially for cats. And you can find our ideas on twin cat names to help you out finding the perfect names for your twin cats.