#7

The corners of their mouths turn upward, giving them a happy expression described as the "Sammy smile."
#8

Samoyeds blow a lot of hair all over the place during shedding season.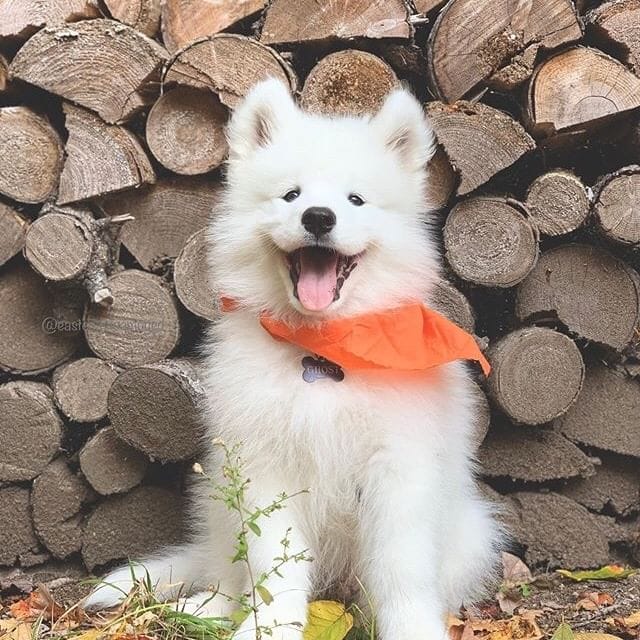 #9

Coat colors include pure white, biscuit, yellow, cream, and white with silver tips.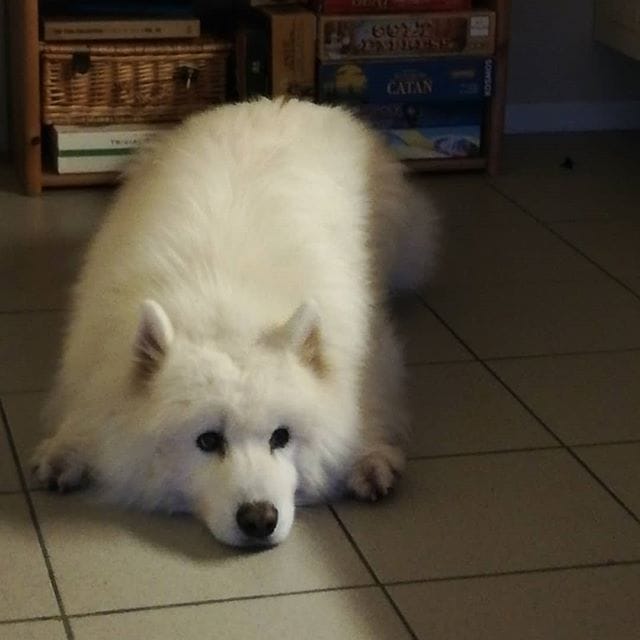 #10

Samoyeds are known as affectionate family dogs.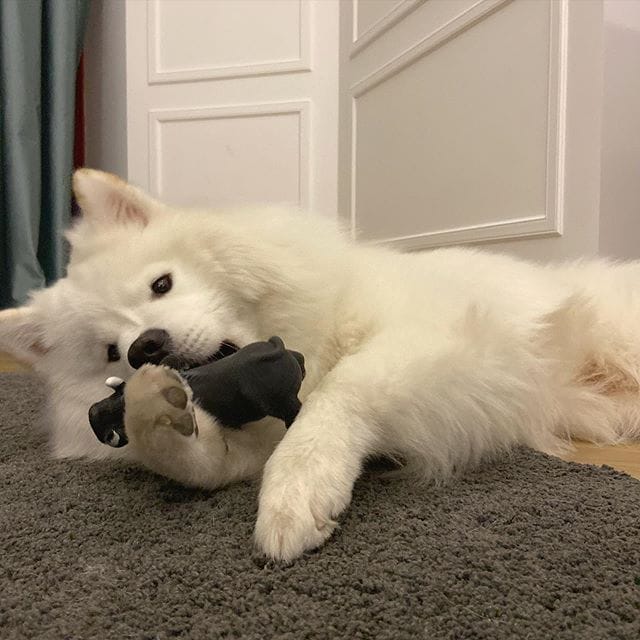 #11

These dogs need to be with their people.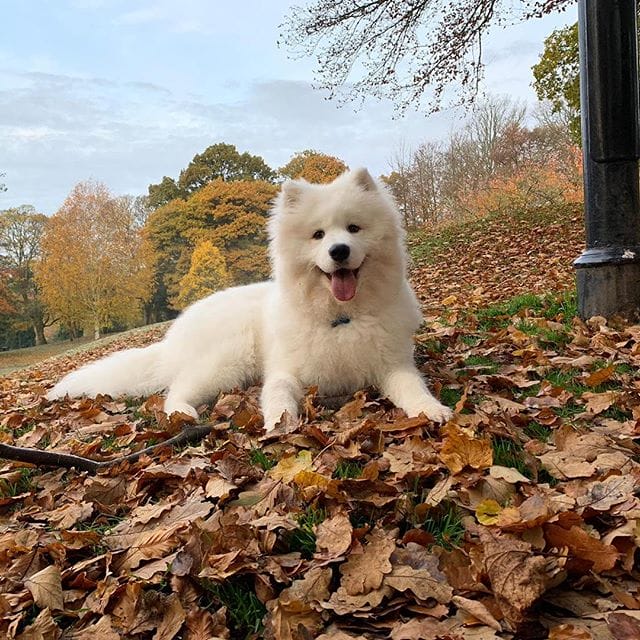 #12

He's a vocal dog, and he needs to be kept busy and active to prevent undesirable behaviors.