Border Collie is the smartest and most trained doggie. This breed is extremely active, so it's perfect for energetic owners who have a lot of free time. If you are thinking about decorating your body with a Border Collie tattoo to prove your true love for him, here are some great ideas. See below and enjoy!
#1

Two identical dog tattoos for the legs.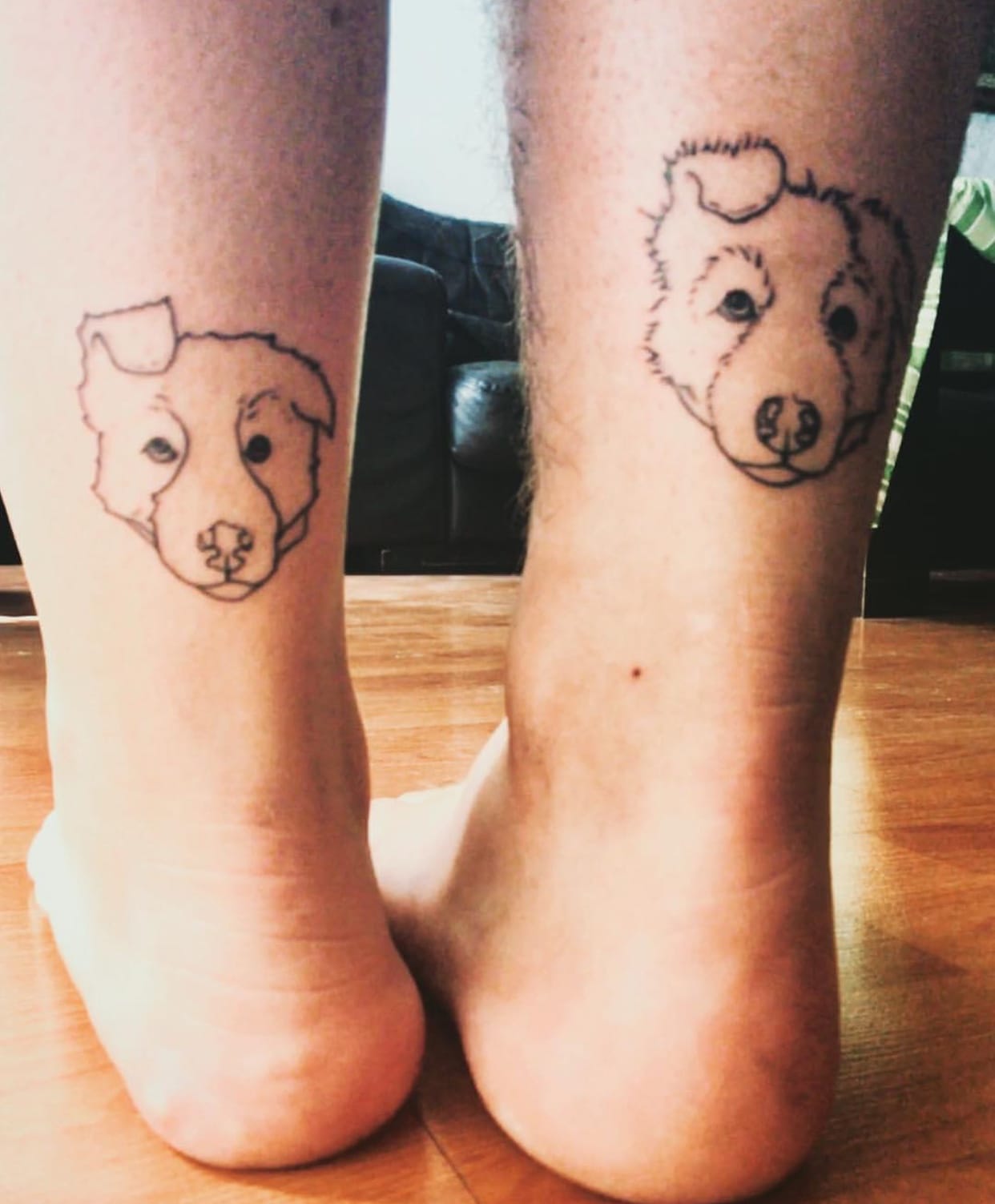 #2

Stylish black and white Border Collie image.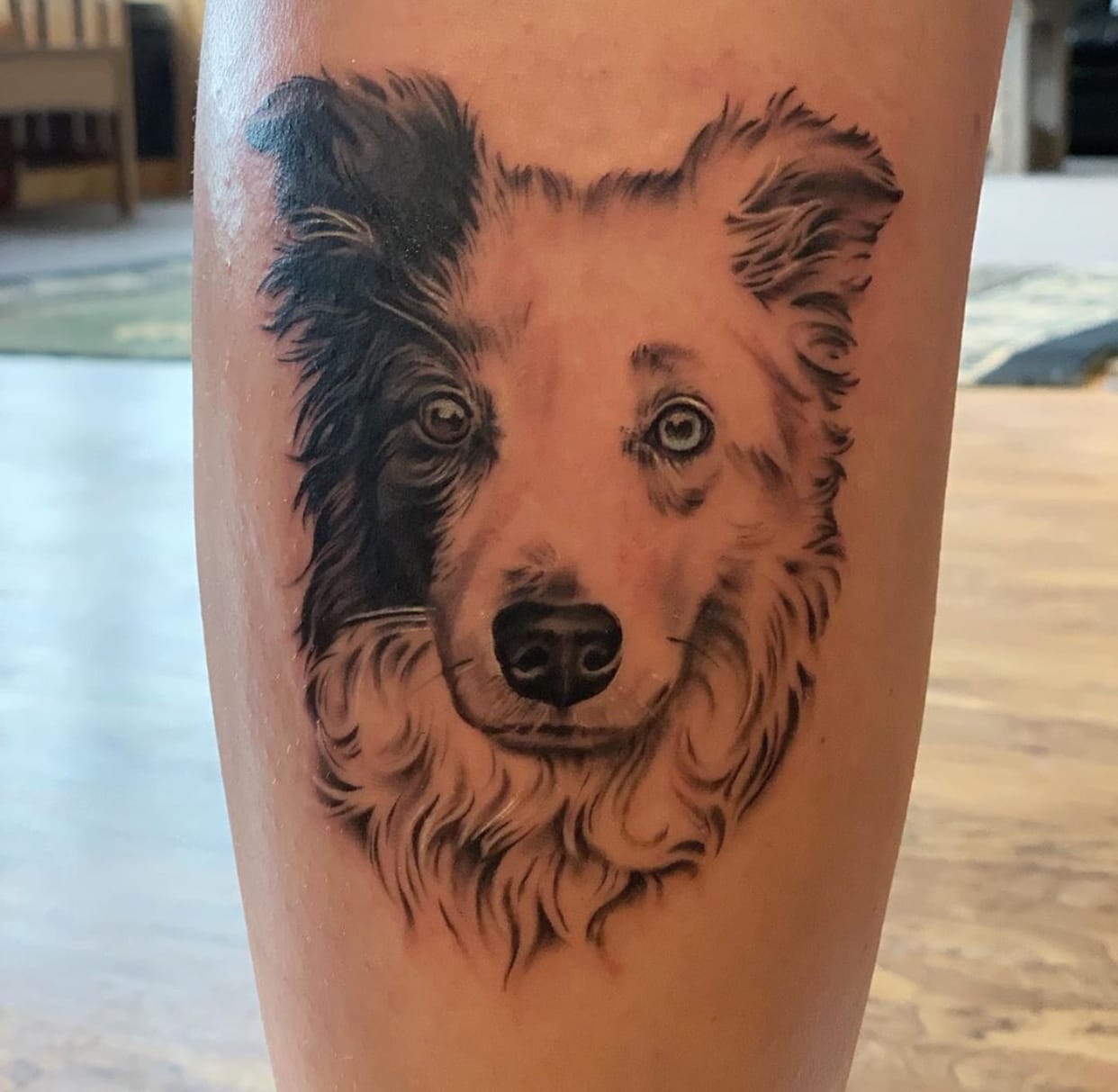 #3

Cute brown face for the hand.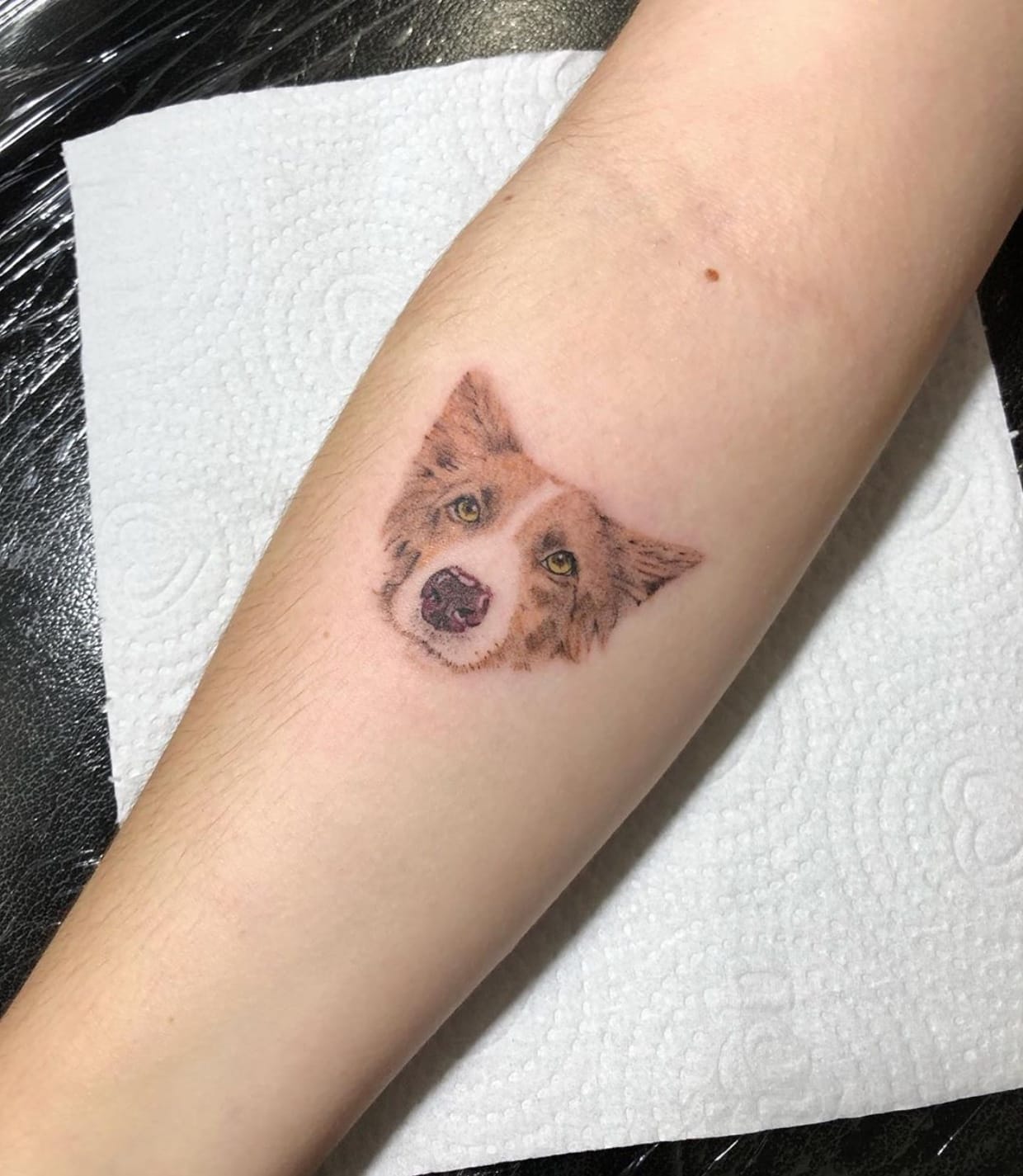 #4

Great image of the happy Border Collie.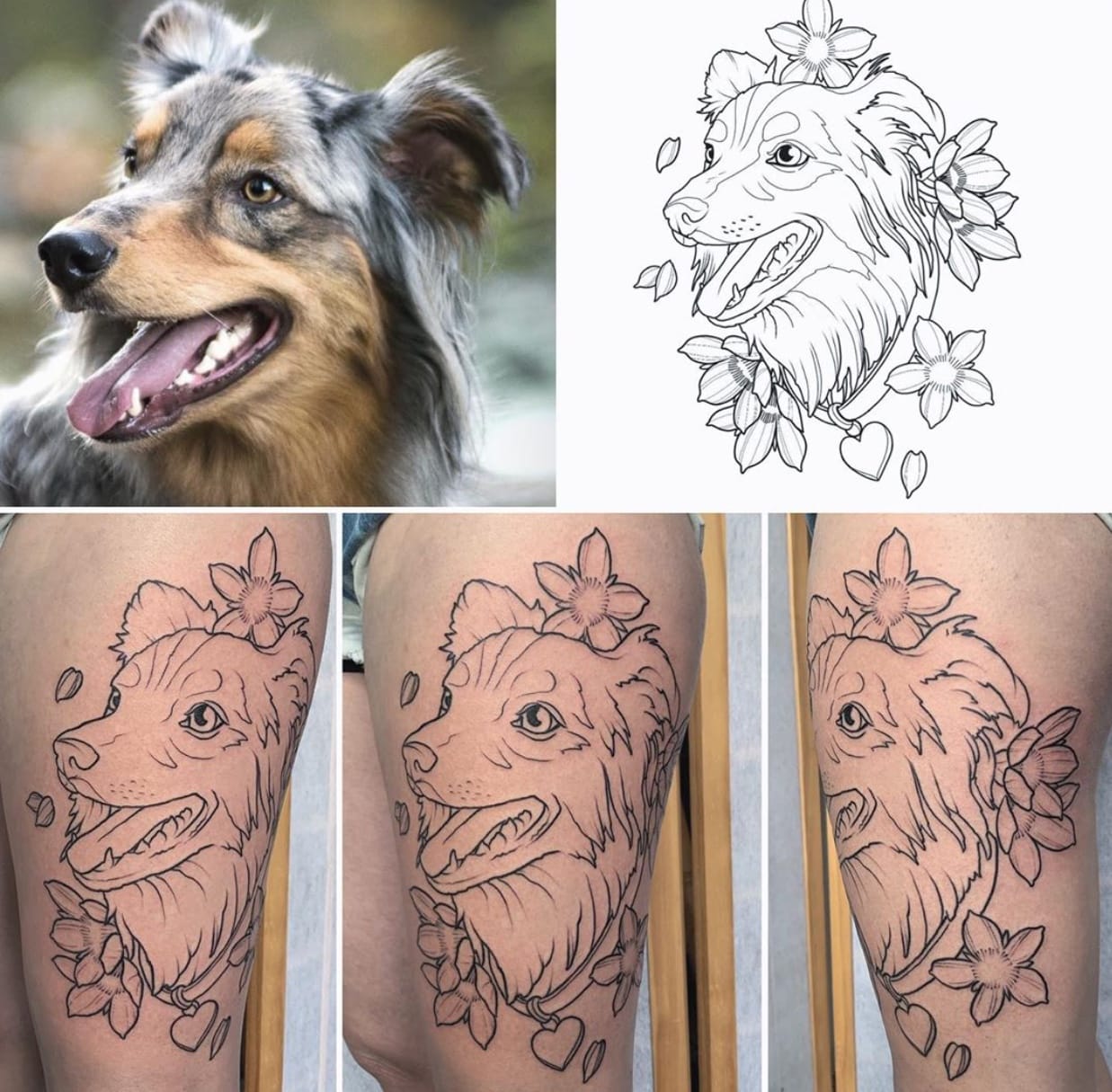 #5

Faithful pet in realistic design.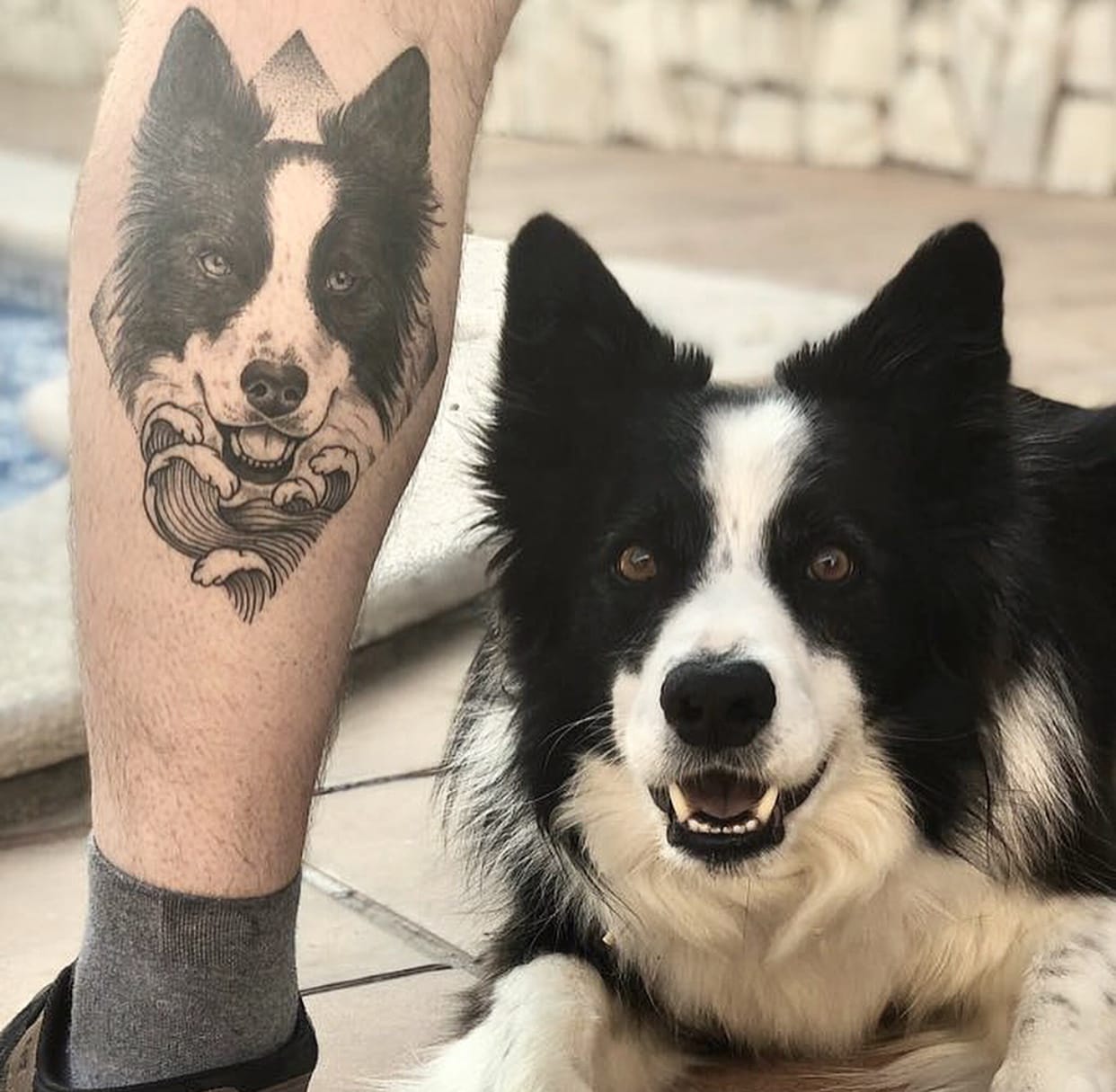 #6

Cool tattoo idea for the shoulder.