Everybody has his favorite cartoon where a cat is the main character. There are so many great cartoons that became a classic! What`s your favorite one?
Here you can find inspiration to choose the perfect cat name for your kitten.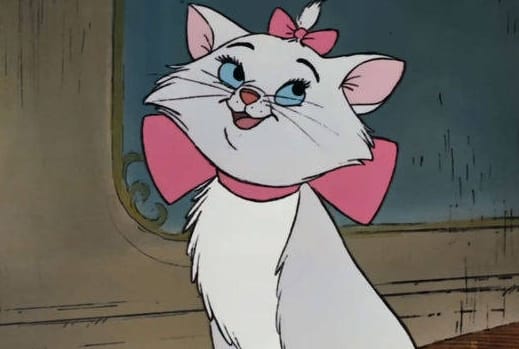 Felix the Cat
Mr. Bigglesworth
Sergeant Tibbs (101 Dalmatians)
Top Cat
Simba
Bucky
Penelope Pussycat
Sylvester
Cheshire Cat
Sassy (Homeward Bound: The Incredible Journey)
Si & Am
Mooch
Mr. Kitty
Wild Bill Cat
Gideon (Pinocchio)
Jiji
Pete
Marie (The Aristocats)
Sawyer
CatDog
Chococat
Nermal
Klondike Kat
Scat Cat
Frosty (Neko Atsume)
Milo
Toulouse (The Aristocats)
Dinah (Alice in Wonderland)
Berlioz (The Aristocats)
Danny
Princess Carolyn
D.C. (That Darn Cat!)
Meowth
Hello Kitty
Snowball
Felicia (The Great Mouse Detective)
Figaro
Puss in Boots
Lucifer
Snarf
Scratchy
Rufus (The Rescuers)
Legcat
Tom (of Tom & Jerry)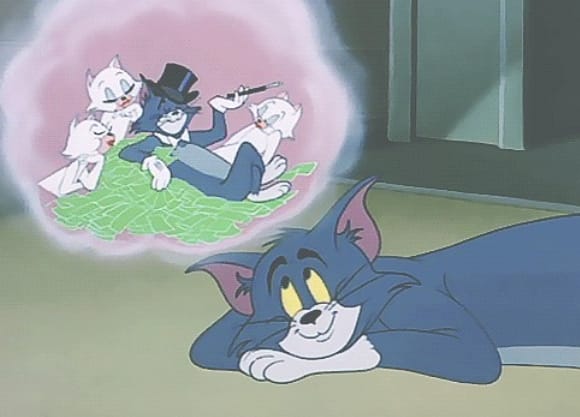 Mr. Jinx
Cake the Cat
Catbug (Bravest Warriors)
Nala
Super Snooper
Salem
Garfield
Thackery Binx (Hocus Pocus)
Thomas O'Malley & Duchess
Meowrice
Cat in the Hat
Heathcliff
Diana
Luna
Snagglepuss
Officer Meow Meow Fuzzyface
Fritz the Cat
Sebastian
Artemis
Stimpy
Binky the Space Cat
Cat (Peg+Cat)
Sagwa
Spot
Oliver
Grumpy Cat
Tigger
Puss in Boots
Azrael
Mittens
If you haven't found a perfect name for your cute kitten, be sure to check our Looney tunes cat names. You can find tons of cat name ideas there!