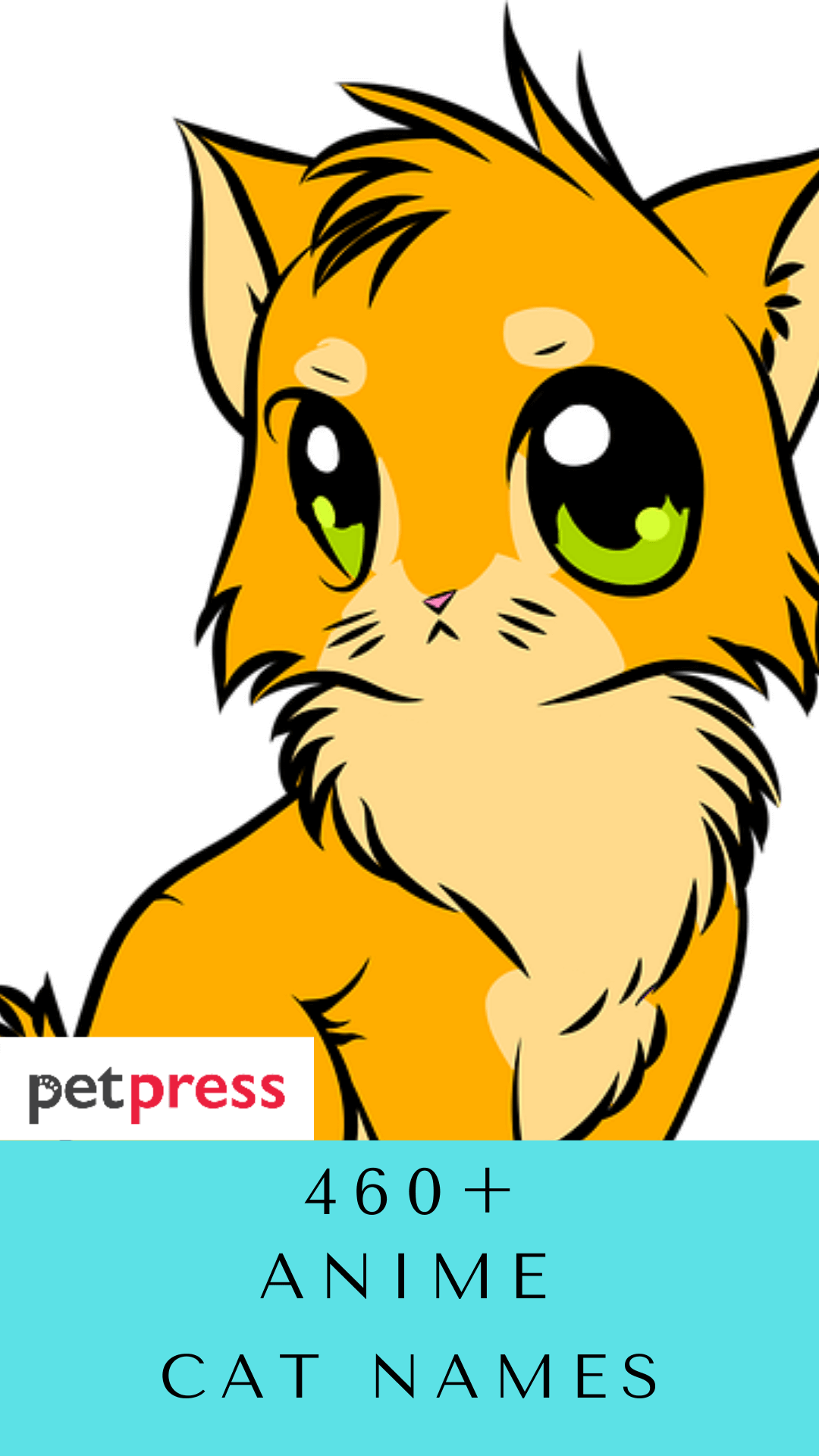 Cats are the best pets. They're cute, fluffy and always providing entertainment. But there is one problem with cats, their names can be a little boring.
This list contains a bunch of anime-inspired names that would make perfect companions for any feline friend. I hope they find their way onto at least one kitty soon!
Female Anime Cat Names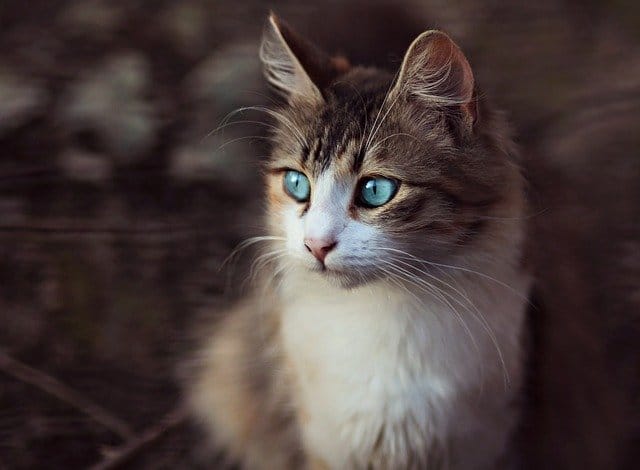 Kallen Stadtfeld
Alita (Battle Angel Alita)
Bulma
Miyuki Kobayakawa
Lynn Minmay
Winry Rockbell
Milia Fallyna Jenius
Orihime Inoue
Saber (Fate/stay night)
Urd (Oh My Goddess!)
Sarada Uchiha
Cagalli Yula Athha
Zero Two
Misty (Pokémon)
Yomiko Readman
Nausicaä
Sakura Matou
Rin Tohsaka
Misato Katsuragi
Tohru Honda
Oscar François de Jarjayes
Sakura Haruno
Hinata Hyuga
Leafa
Himari Noihara
Lady Snowblood (manga)
Sinon (Sword Art Online)
Lenalee Lee
Nami (One Piece)
Dejiko
Naga the Serpent
Mylene Flare Jenius
Yuki Nagato
Nico Robin
Homura Akemi
Iria: Zeiram the Animation
Lacus Clyne
Michiko & Hatchin
Ino Yamanaka
Fujiko Mine
Makimachi Misao
Tomie Kawakami
Lina Inverse
Asuna (Sword Art Online)
Haruna Sairenji
C.C. (Code Geass)
Super Sonico
Motoko Kusanagi
Yūko Ichihara
Chi (Chobits)
Misa Hayase
Athena (Saint Seiya)
Tomoko Kuroki
Kiyomi Takada
Asuka Langley Soryu
Yotsuba Koiwai
Haruhi Fujioka
Moka Akashiya
Android 18
Eri Kasugi
Lala Satalin Deviluke
Rias Gremory
Chrome Dokuro
Konata Izumi
Arale Norimaki
K.R.T. Girls
Misa Amane
Rukia Kuchiki
Skuld (Oh My Goddess!)
Riza Hawkeye
Hestia
Rei Ayanami
Natsumi Tsujimoto
Anna Kyoyama
Lucy Heartfilia
Sakura (Tsubasa: Reservoir Chronicle)
Lum Invader
Sakura Kinomoto
Naru Narusegawa
Sazae-san
Madoka Kaname
Olivier Mira Armstrong
Hinako
Sayaka Miki
Maka Albarn
Nunnally Lamperouge
Haruhi Suzumiya
Belldandy
Kamiya Kaoru
Izumi Curtis
Akane Tsunemori
Male Anime Cat Names
Batou
Eren Yeager
Shishio Makoto
Himura Kenshin
Gaara
Tien Shinhan
Trunks (Dragon Ball)
Naruto Uzumaki
Lambo (Reborn!)
Char Aznable
Millennium Earl
Nicholas D. Wolfwood
Yukishiro Enishi
Suzaku Kururugi
Subaru Sumeragi
Kei Kurono
Madara Uchiha
Kira Yamato
Ataru Moroboshi
Shirou Emiya
Dr. Tenma
Shogo Makishima
Tōshirō Hitsugaya
Rock (manga)
Ash Ketchum
Myōjin Yahiko
Yasutora Sado
Obito Uchiha
Koichi Zenigata
Shinn Asuka
Luke fon Fabre
Takeshi Yamamoto
Sasuke Uchiha
Frieza
Yugi Mutou
Gintoki Sakata
Yuri Lowell
Astro Boy
Van Hohenheim
Soun Tendo
Dio Brando
Vegeta
Orochimaru (Naruto)
Saito Hiraga
Cell (Dragon Ball)
Jimmy Kudo
Haseo
Piccolo (Dragon Ball)
Pluto (Astro Boy)
Phoenix Ikki
Amuro Ray
Light Yagami
Yu Kanda
Roy Mustang
Allen Walker
Derek Wildstar
Xellos
Genma Saotome
Dragon Shiryū
Kaito Kuroba
King Bradley
Hao Asakura
Captain Harlock
Kyoya Hibari
Kaname Tōsen
Togusa
Yamcha
Vash the Stampede
Kamui Shirō
Black Jack
Kiyo Takamine and Zatch Bell
Tadashi Hamada
Yoh Asakura
Atsushi Nakajima (Bungo Stray Dogs)
Robita
Seishirō Sakurazuka
Tuxedo Mask
Matt Ishida
Uryū Ishida
Lelouch Lamperouge
Krillin
Kakashi Hatake
Shikamaru Nara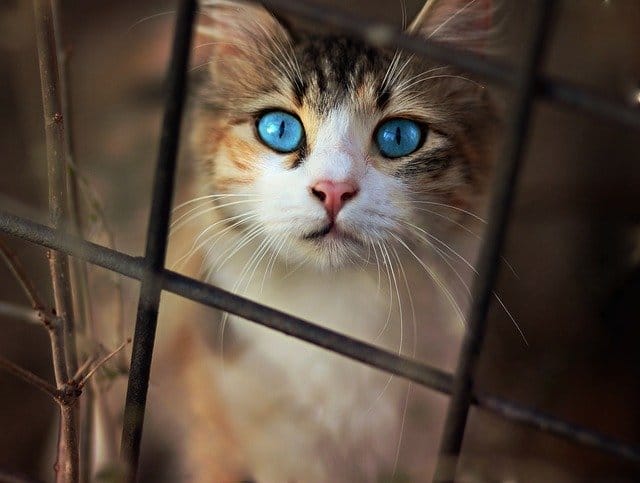 Kaworu Nagisa
Brock (Pokémon)
Sena Kobayakawa
Alex Louis Armstrong
Ryohei Sasagawa
Doraemon
Tsuna Sawada
Strider Hiryu
Sagara Sanosuke
Byakuya Kuchiki
Saitō Hajime (Rurouni Kenshin)
Kimihiro Watanuki
Majin Buu
Saito (Ghost in the Shell)
Broly
Rock Lee
Mukuro Rokudo
Mitsuki (Naruto)
Shinya Kogami
Andromeda Shun
Kiritsugu Emiya
Gohan
Cross Marian
Seta Sōjirō
Renji Abarai
Sōsuke Aizen
Spike Spiegel
Arsène Lupin III
L (Death Note)
Hayato Gokudera
Ryoma Echizen
Athrun Zala
Viewtiful Joe
Hosuke Sharaku
Natsu Dragneel
Kenshiro
Scar (Fullmetal Alchemist)
Nagato (Naruto)
Sergio Batista
Itachi Uchiha
Kirito (Sword Art Online)
Basara Nekki
Pegasus Seiya
Mello (Death Note)
Goku
Yoichi Hiruma
Hiro Takachiho
Beerus
Setsuna F. Seiei
Jiraiya (Naruto)
Alphonse Elric
Daisuke Jigen
Boruto Uzumaki
Lavi (D.Gray-man)
Professor Ochanomizu
Youji Itami
Tsubasa Oozora
Father (Fullmetal Alchemist)
Shinomori Aoshi
Kenpachi Zaraki
Raoh
Shou Tucker
Edward Elric
Ichigo Kurosaki
Gourry Gabriev
Alucard (Hellsing)
Maes Hughes
Shinji Ikari
Gin Ichimaru
Tai Kamiya
Goemon Ishikawa XIII
Near (Death Note)
Osamu Dazai (Bungo Stray Dogs)
Roronoa Zoro
Monkey D. Luffy
Ryuk (Death Note)
Legato Bluesummers
Gendo Ikari
Syaoran (Tsubasa: Reservoir Chronicle)
Android 17
Hikaru Ichijyo
Keiichi Morisato
Pokemon Anime Cat Names
Lickitung
Dodrio
Omanyte
Caterpie
Scyther
Voltorb
Victreebel
Charizard
Weepinbell
Golduck
Tentacool
Slowbro
Primeape
Shellder
Kadabra
Squirtledagger
Kabutops
Vulpix
Farfetch'd
Gloom
Dragonite
Charmeleon
Omastar
Gastly
Venomoth
Psyduck
Machoke
Magnemite
Electrode
Grimer
Zapdos double-dagger
Persian
Meowth
Raichu
Weedle
Dragonair
Jolteon
Arbok
Moltres double-dagger
Rattata
Seel
Tentacruel
Blastoise
Sandslash
Chansey
Jynx
Kakuna
Haunter
Nidorino
Geodude
Seadra
Venusaur
Pidgeotto
Clefable
Machop
Aerodactyl
Rhyhorn
Ninetales
Golbat
Onix
Snorlax
Staryu
Paras
Lapras
Diglett
Gyarados
Arcanine
Mr. Mime
Tangela
Ivysaur
Nidoking
Hitmonchan
Hypno
Abra
Exeggcute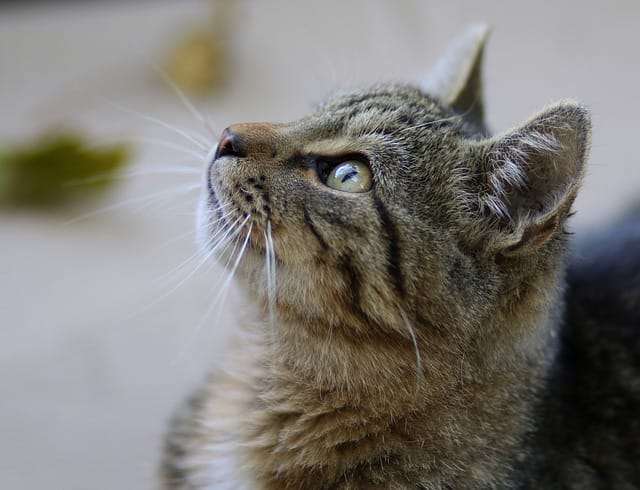 Graveler
Parasect
Kingler
Gengar
Oddish
Machamp
Vaporeon
Fearow
Rapidash
Pidgeot
Ponyta
Rhydon
Doduo
Seaking
Growlithe
Starmie
Kabuto
Dugtrio
Muk
Ditto
Vileplume
Nidorina
Golem
Alakazam
Bellsprout
Pinsir
Charmanderdagger
Porygon
Tauros
Nidoran
Mew
Dewgong
Horsea
Eeveedagger
Pidgey
Poliwhirl
Butterfree
Zubat
Slowpoke
Clefairy
Poliwag
Krabby
Weezing
Kangaskhan
Magneton
Venonat
Pikachudagger
Koffing
Cloyster
Hitmonlee
Magikarp
Wigglytuff
Articuno double-dagger
Sandshrew
Raticate
Wartortle
Metapod
Magmar
Dratini
Beedril
Mankey
Jigglypuff
Nidoran
Exeggutor
Mewtwo double-dagger
Ekans
Cubone
Electabuzz
Goldeen
Flareon
Spearow
Drowzee
Poliwrath
Nidoqueen
Marowak
Spirited Away Anime Cat Names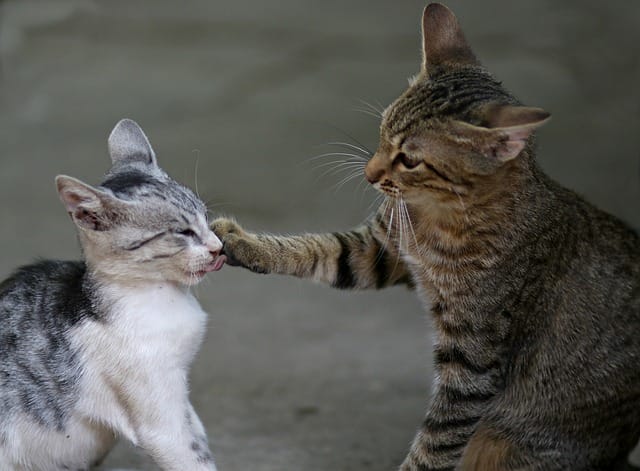 Haku/Nigihayami Kohaku Nushi
Ushioni-sama
Aniyaku
Kasuga-sama
Lin
Yuuko Ogino
Chihiro Ogino/Sen
Yubaba
Zeniba
Ootori-sama
Yubaba
Chichiyaku
Boh
Onama-sama
Aogaeru
Makkuro-Kurosuke
Shikigami
Oshira-sama
Akio Ogino
Kashira
Kamaji
Kaonashi
Yuna
Kiki's Delivery Service Anime Cat Names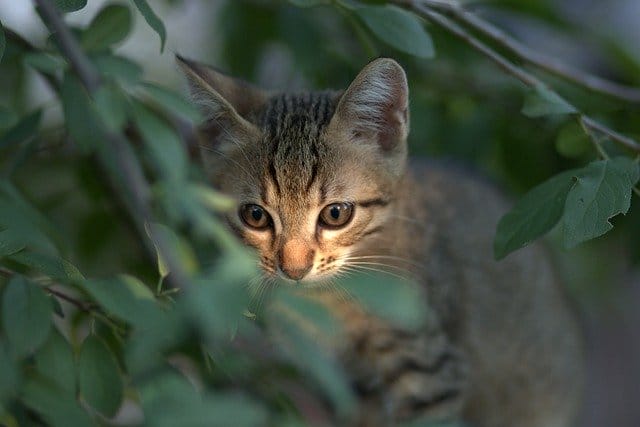 Ket
Osono
Jiji the Cat
Fukuo
Madame
Ursula
Okino
Kokiri
Maki
Barsa
Kiki
Tombo
Princess Mononoke Anime Cat Names
Gonza
Jigo
Ashitaka
Lady Eboshi
Okkoto
Toki
San
Kohrulu
Moro
Cat Names Inspired By Cat Characters In Anime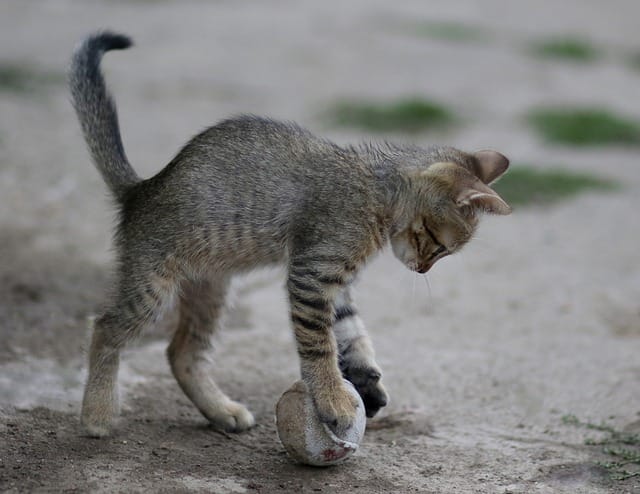 Kuro (Blue Exorcist)
Catbus or Nekobasu (My Neighbor Totoro)
Jiji (Kiki's Delivery Service)
Arthur (Code Geass: Hangyaku no Lelouch)
Tama (Sazae-San)
Chi (Chi's Sweet Home)
President Aria Pokoteng (Aria the Animation)
Luna and Artemis (Bishoujo Senshi Sailor Moon)
Kamineko (Azumanga Daioh)
Madara, AKA Nyangoro, Nyankichi, Nyanko-sensei, or Ponta (Natsume's Book of Friends)
Happy and Carla (Fairy Tail)
Poyo (Poyopoyo Kansatsu Nikki)
Jibanyan (YouKai Watch)
We hope you enjoyed this list of cat names from the world of anime. If you want to add an extra spice to your pet's life, we recommend trying out some naruto inspired cat names, or you can visit Japanese cat names if you love Japanese cultures.
If you prefer the visual experience we hand selected our favorites from this list in this video.