The beach is the best place to spend your time. So when you can't be by the beach, your best friend can give you constant reminders. So here are some beach inspired dog names.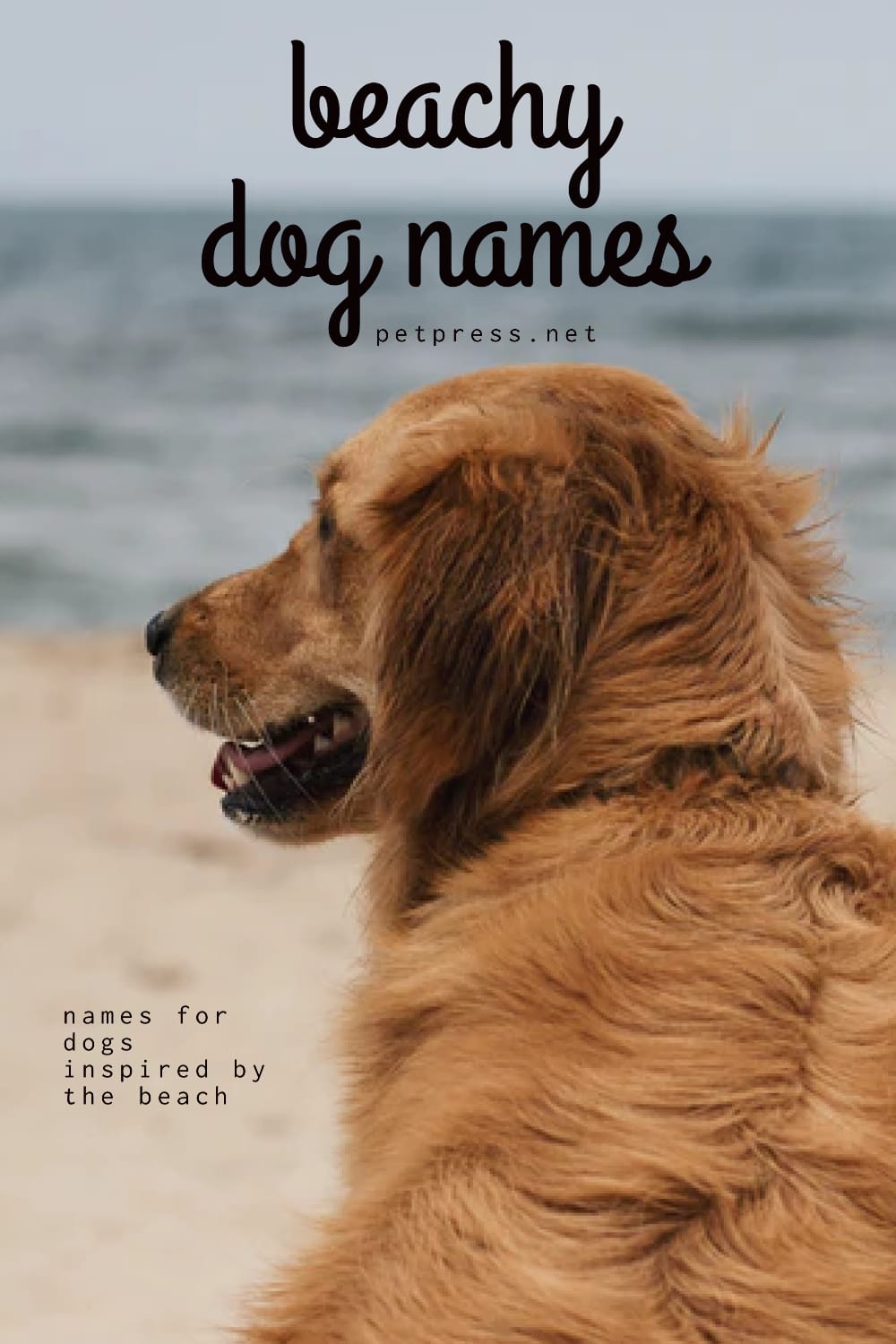 Top 100 Beach Dog Names
Blue
Shippy
Sandy
Cruise
Pearl
Leech
Windy
Dora
Gaffs
Hook
Frigate
Walty
Salty
Lil Yachty
Carena
Davit
Magellan
Bitt
Wharf
Timber
Hank
Lee
Matey
Skipper
Sky
Martin
Waves
Taffy
Dory (small shallow boat)
Fiddley
Dunkie
Morgan
Bowers
Splash
Rivers
Marina
Portia
Moby
Ropes
Stormy
Dodger
Del Mar
Moon
Lazar
Ariel
Ruddy
Nemo
Stevey
Sinbad
Bitsy
Jack (Sparrow)
Scuba
Sprinkles
Boatswain
Sunset
Scuttles
Peter
Bowie
Aqua
Annie
Poseidon
Sailor
Schooner
Guppy
Brizo (Greek goddess of sailors)  Find more greek mythology dog names.
Snotty
Mizzy
Keelie
Puffer
Spanky
Queenie
Stemson
Lagoon
Captain
Knots
Turtle
Lita
Admiral
Swabs
Doc
Jack
Marlin
Navin
Ferry
Orca
Decker
Ocean
Elmo
Pirate
Beachy
Diver
Gallant
Sails
Gill
Neptune
Whips
Kent
Breezy
Tacky
Floats
Beachy Boy Dog Names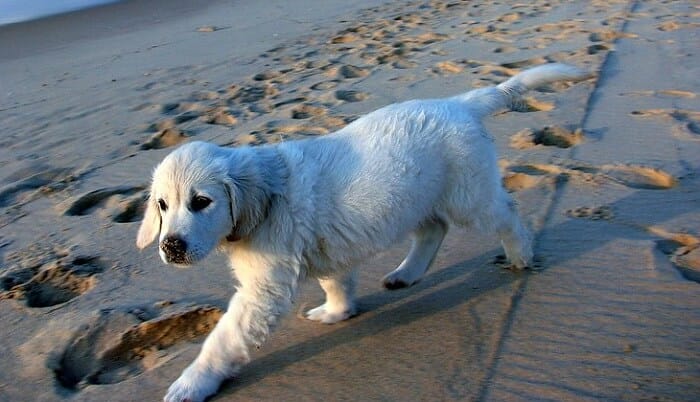 Maui (Hawaii's island)
Duke (a name after father of surfing Duke Kanahamoka)
Kahuna (as in "The Big Kahuna")
Nido (El Nido beach in Palawan, Philippines)
Kook (unprofessional surfer)
Mack
Dorian
Crusoe (Robinson Crusoe)
Barney
Bambora (big wave)
Honopu (beach in Hawaii)
Miki (Miki Dora a king of Malibu)
Pelican
Aggro
Pirate
Nungwi (Nungwi Beach in Zanzibar)
Knot (unit of the speed)
Corduroy
Maho (Maho beach in St. Martin)
Hurley (famous surf gear brand)
Reduit (famous beach in St. Lucia)
Horseshoe (a bay in Bermuda shaped like a horseshoe)
Cruise
Breaker (large waves)
Bamboo
Narrabeen (famous surfing spot on Australia's north shore)
Lindquist (name of the beach)
Harbour
Bilbo
El Rollo
Lido (Lido Beach in Italy)
Bogs (bogging)
Barrel
Key West (a chain of famous islands off the coast of Florida)
Reef (famous surfing brand)
Doc (pioneer of the surf culture)
Blue (color of a sea)
Maverick (the biggest wave)
Rusty (Cadillac of surfboards)
Crest
Laird (Laird Hamilton)
Carver
Cargo
Camps
Malibu (famous beach in California)
Kapena (captain of the board)
Beachy Girl Dog Names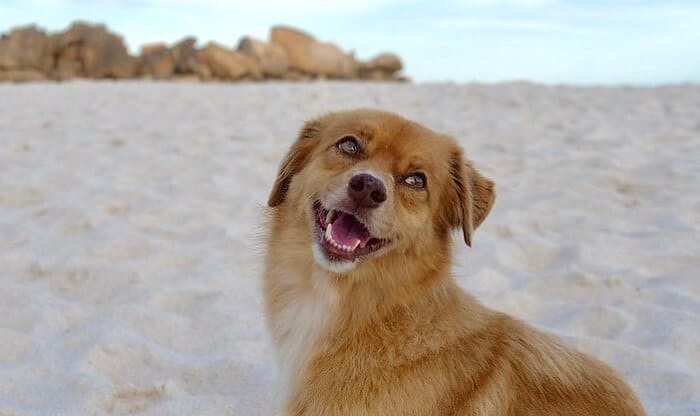 Pebbles
Grace (Grace Beach in Turkey)
Peak
Solangi (sun's angel)
Bells (famous surfing spot in Australia)
Haven
Dawn
Curl
Langkawi (beach)
Moana (means "ocean") also inspired by a disney dog names
Mysto
Bambora
Alaia (a surfboard made up of wood)
Seas
Leech (a needy surfer)
Racy
Indigo
Gidget (small female surfer)
Sunset
Morwenna
Goody
Maya ( Hebrew word for water) more jewish dog names
Chiva (blue beach La Chiva)
Bino (between the two large waves)
Pits (center of the wave)
Azure (color of deep blue water)
Aqua
Eliana (daughter of the sun)
Chop
Pearl ( the pearls inside the seas)
Ariel (Disney's little mermaid)
Dune (sandy dunes on the beach)
Copa (Copacabana beach in a Brazil)
Lanai
Darya
Keala (Keala Kennelly, famous surfer)
Sandy (sand on the beach)
Bondi (Bondi beach in Australia)
Aroa (Aroa Beach)
Champagne (Champagne Beach)
Blondie
Nowadays, it is not only the beach that could make us happy when it comes to being outdoors (considering the limitations due to the pandemic). It is certainly not the only Earth-related place where you can name your dog after. We also have a list of the 200 top nature dog names if you obviously love nature in general. In addition to that, if you just love water, we have a list of 101 popular water-themed dog names and even 150 cool ocean dog names that you should consider.