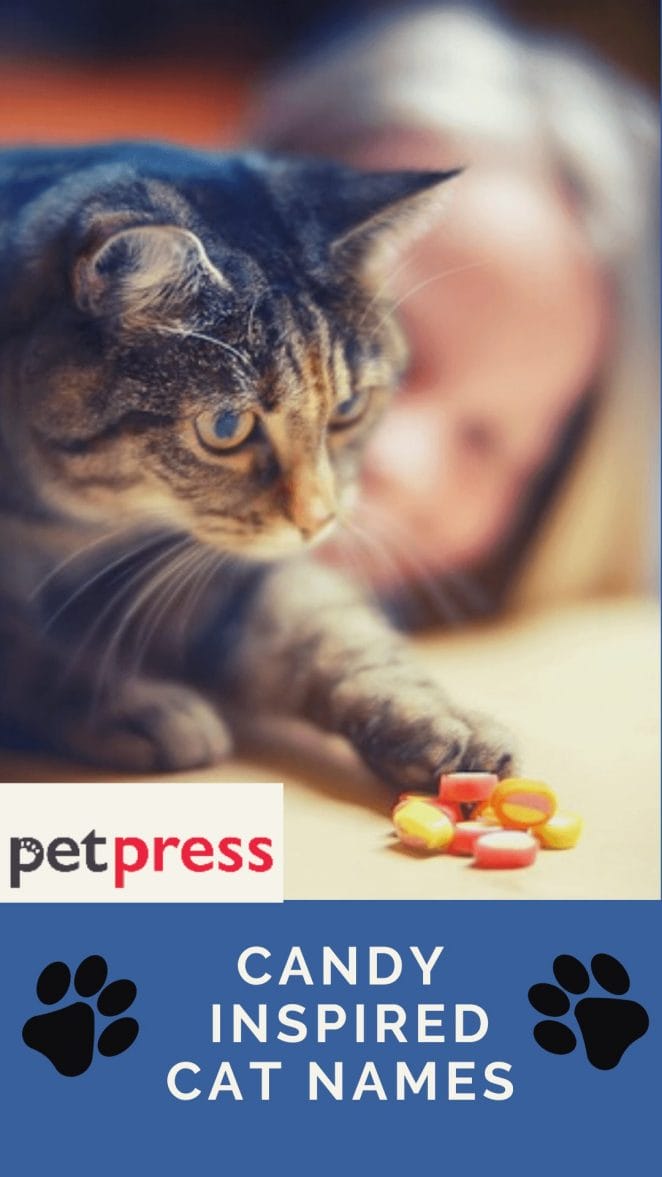 No one can hate candy, especially kids. Candies has a long story as a familiar food treat that still runs until today.
If you love your cat, and have a kid as well that loves candies, you probably should name your kitten with a candy name, it will help your kid get along with your cat, since he/she calls your kitten with his/her favorite candy.
So, in this article we've covered candy names to inspire you to find the cute and unique names to name your cat. So here's the list.
Male Candy Cat Names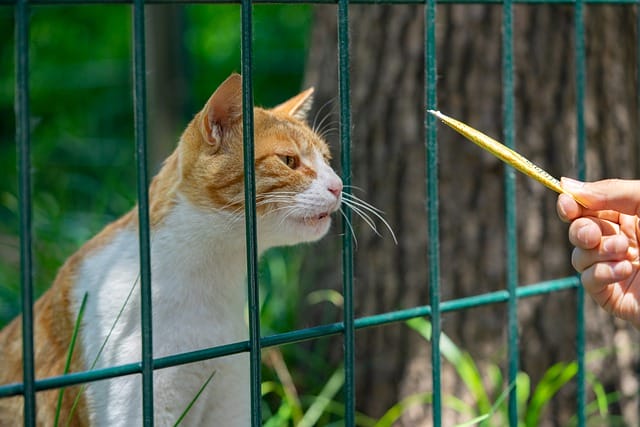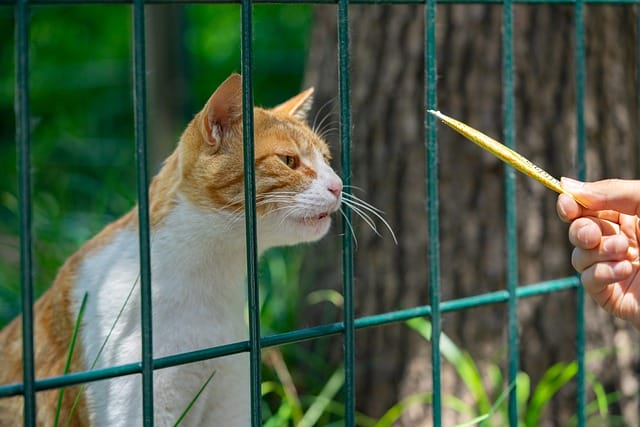 | | |
| --- | --- |
| Male candy cat names | Description |
| Carambar | A chewy caramel candy |
| Negro | A Hungarian candy, its black color is derived from molasses, and menthol is used to add flavor |
| Twix | Caramel and cookie covered in milk chocolate |
| Raffaello | Spherical coconut-almond confection |
| Churchkhela | Candle-shaped candy made of grape must, nuts and flour. |
| Peen tong | Chinese brown sugar candy |
| Milk Duds | A caramel candy, historically enrobed with milk chocolate and currently enrobed with a confectionery coating made from cocoa and vegetable oil |
| Mounds | Similar to Almond Joy, it consists of a coconut based center; however, it is enrobed with dark chocolate rather than milk chocolate and does not contain almonds |
| Twizzlers | A fruit flavored chewy candy |
| Zaotang | This type of candy is made of maltose that people in China use as a sacrifice to the kitchen god around the twenty third day of the twelfth lunar month just before Chinese New Year |
| Butterscotch | A type of confectionery whose primary ingredients are brown sugar and butter |
| Macaron | A sweet meringue-based cookie sandwich, with ganache, jam, or buttercream, between two halves |
| PEZ | Small rectangles made of candy that are put in PEZ dispensers |
| Massam's | The maker of a nougat candy from South Africa |
| Haw flakes | It is a sweet, tangy, disc shaped candy made from hawthorn fruit, packaged in a cylindrical paper wrapper. |
| Nappo | A diamond-shaped, chocolate-covered nougat produced in Germany since 1925 |
| Rock | Traditional British stick sweet with lettering throughout spelling out the candy's point of purchase, often a holiday resort |
| Gumdrop | Usually brightly colored gelatin- or pectin-based pieces, shaped like a truncated cone and coated in granulated sugar |
| Kit Kat | Chocolate-covered wafer bar confection created by Rowntree's of York. |
| Chocopunch | Cream confection with three flavors (chocolate, hazelnut, and toffee) combined in one 15 gram container. |
| Trident | A well-known candy and gum brand in Brazil |
| Toblerone | Chocolate bar shaped as triangular prisms |
| Hematogen | A nutrition bar produced in the USSR and ex-USSR countries and having sugar, milk and bovine serum albumin as main ingredients |
| Caramac | Colored pale yellow, the bar is made using sweetened condensed milk, butter and various artificial flavorings, as well as sugar |
| Toffee | A confection made by caramelizing sugar or molasses (creating inverted sugar) along with butter, and occasionally flour |
| Klik | Chocolate-covered corn flakes and malted milk balls |
| Warheads | Sour fruit flavors |
| Maltesers | Maltesers consist of a spheroid malted milk centre surrounded by milk chocolate |
| Astros | A candy coated chocolate with a biscuit center |
| Turrón | Traditional Spaniard nougat. A well known type is Turrón de Jijona |
| Vanparys | Belgian dark chocolate, coated with thin layers of sugar |
| Cadbury | A British confectionery company owned by Mondelēz International Inc |
| Garoto | Assorted chocolates from Brazil |
| Supercoco | Coconut candy |
| Polkagris | Candy stick that is white and red, and is peppermint flavoured |
| Rahat | Fruit flavored Turkish delight |
| Puccho | Similar to a combination of gummy bears and taffy |
| Judge | Judge is a chewing gum usually spearmint flavor |
| Fudge | Fudge is a type of confectionery which is made by mixing sugar, butter and milk |
| Bounty | The chocolate bar consists of a coconut flavoured filling coated with milk or dark chocolate |
| Balikutsa | A sugarcane-based pulled sugar candy from the Ilocos region often used a sweetener for coffee |
| Lokum | Plain or spiced Turkish delight with rose petals, white walnuts, or "endreshe" |
| Starburst | Square-shaped soft, chewy fruit-flavoured candies. |
| Whoppers | Chocolate-covered malted milk balls |
| Saladitos | Saladitos are salted plums, which can also be sweetened with sugar and anise or coated in chili and lime |
| Cuberdon | This cone-shaped candy with a melty core and a crisp crust is traditionally flavored with raspberry |
| Mantecol | Peanut butter nougat bar |
| Tablet | A medium-hard, sugary confection from Scotland |
| Jaffas | Small round sweet consisting of a soft chocolate centre with a hard covering of orange flavoured, red coloured confectionery |
| Rolo | Chocolate-coated caramels |
| Snickers | Peanuts and caramel covered in milk chocolate |
| Konpeitō | Comes from the Portuguese word "confeito", meaning "confit" |
| Lollipop | A type of confectionery consisting mainly of hardened, flavored sucrose with corn syrup mounted on a stick |
| Szaloncukor | Christmas candy made of fondant, covered by chocolate, and wrapped in shiny coloured foil |
| Coucougnette | Confection made with almonds, marzipan, and chocolate |
Female Candy Cat Names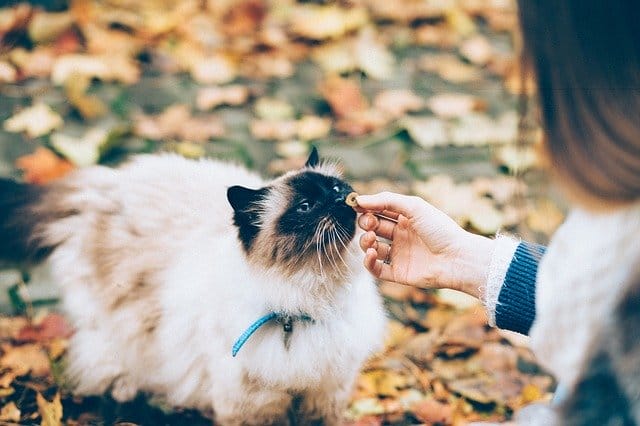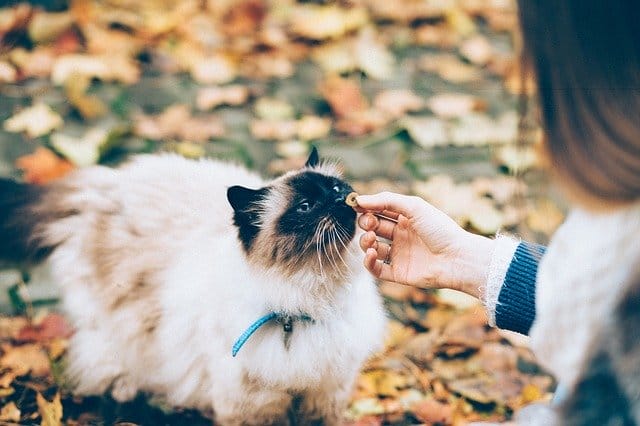 | | |
| --- | --- |
| Female candy cat names | Description |
| Ricola | Cough drops and breath mints |
| Brittle | A type of confection, consisting of flat broken pieces of hard sugar candy embedded with nuts such as pecans, almonds, or peanuts |
| Geisha | Fazer Geisha's soft milk chocolate contains hazelnut nougat filling |
| Aero | Aero is an aerated chocolate bar originally produced by Rowntree's |
| Teja | Manjar blanco coated in fondant |
| Milka | The candy's packaging is unique and includes its iconic lilac-colored cow, which helps tie the candy back to its Alpine heritage. |
| Pişmaniye | Turkish cotton candy (and also Bosnian) is a sweet in fine strands made by blending flour roasted in butter into pulled sugar |
| Marianne | Fazer Marianne has a hard cover and a chocolate heart inside it |
| Sisu | Small black chewy, liquorice-flavoured breath mints made with gum arabic |
| Ayds | Ayds was an appetite-suppressant candy which enjoyed strong sales in the 1970s and early 1980s. |
| Potchi | This gummy has a strawberry pink top and white base |
| Pocky | Biscuit stick coated with chocolate |
| Pastila | A fruit-based candy produced in the town of Kolomna since the 14th century |
| Paçoca | Candy made out of ground peanuts, sugar and salt |
| Salmiakki | Salty liquorice, is a variety of liquorice flavoured with ammonium chloride, common in the Nordic countries, the Netherlands, and northern Germany |
| Nata de coco | This chewy, translucent, jelly-like foodstuff is produced by the fermentation of coconut water |
| Krówki | Fudge, semi-soft milk toffee candies. |
| Hany | Hany milk chocolate is a chocolate mixed with peanuts |
| Daim | A soft chocolate covered caramel sweet |
| Garrapiñada | Sugar confited peanuts sold on the street. Vendors use to tightly package it in elongated cellophane bags |
| Hopje | Sweet made of coffee, caramel, cream and butter |
| Akanes | Akanes is a Greek sweet similar to loukoumi |
| Mariola | Small flat blocks made of banana meat |
| Queijadinha | Traditionally prepared with grated coconut, cheese, sweetened condensed milk, sugar, butter and egg yolks. |
| Smarties | Similar to M&M's, Smarties are circular chocolate candies, coated in candy shells. |
| Maple taffy | Boiled maple syrup poured onto fresh snow, which hardens it, and rolled around a stick. |
| Meiji | Meiji chocolates flavors include cheese, black pepper, jasmine, basil, and lemon salt. |
| Pez | Comes in candy refill packs for Pez canisters that comes in a wide variety of famous cartoon characters |
| Mars | Mars is a British chocolate bar. |
| Crunchie | Crunchie is a brand of chocolate bar with a honeycomb toffee |
| Dumle | Fazer Dumle is milk chocolate that contains toffee inside it |
| Calisson | Traditional French candy consists of a smooth, pale yellow, homogeneous paste of candied fruit |
| Dalgona | Korean sweet candy made from melted sugar and baking soda |
| Zabala | Dulce de leche candies made in Uruguay |
| Chancacas | Traditional Colombian coconut candy |
So, have you found the cute name for your kitten yet?
If you haven't, we still have tons of ideas especially if you are looking for food names for cats