I love food. I love cats. Why not combine the two and give your cat a name inspired by cats. We are serious.
Before you think that's too weird, hear us out. Peanut is a perfectly acceptable cat name that also doubles as a salty nut. Ginger and Coco are also candy names for cats. See where we are going with this?
You will love this list of 500 creative food names for cats, even including funny cat food names.
Cute Food Names for Cats
Peanut
Cheesecake
Nilla – wafers
Tabasco
Asiago – cheese
Chili
Chenet
Toast
Cheddar – cheese
Macaroon – small biscuit/cookie
Orange
Macaron
Pistachio
Pretzel
Apricot
Kimchi – Korean dish
Peach
Mung
Butterscotch
Strawberry
Cinnamon
Honey
Reeses
Nut
Lucuma
Clementine
Korlan
Cocoa
Chestnut
Hummus
Caper
Chai
Bing
Almond
Chiquita – banana
Clove
Mabolo
Cupcake
Jasmine
Saffron – costly spice
Kit Kat
Guacamole
Hazel
Porky
Roquefort
Croissant
Durian
Kiwi
Parfait
Oreo
Cheerio – cereal
Fig
Brownie
Turnip
Cookie
Lime
Ackee
Scampi
Latté
Cranberry
Tuna – fish
Nori
Wasabi
Mocha
Honeydew – melon
Guarana
Maple
Tangerine
Cappuccino
Dumpling
Sushi
Kobe
Coconut
Grape
Banana
Ramen
Crunch
Pineapple
Taco
Berry
Pita
Skittles
Ratatouille
Coffee
Hoagie – sandwich
Yam
Basil
Tootsie
Waffle
Tomato
Fritter
Chesnut
Tangelo
Margarita
Anjou
Barley
Emblica
Mousse
Butters
Jello
Churro – fried-dough pastry
Candy
Apple
Lentil
Vanilla
Jellybean
Cannoli
Kix – cereal
Sage
French Fry
Latke
Chuck
Nutmeg
Fry – French Fry
Graham
Pizza
Peppermint
Duku
Gravy
Twix
Wonton
Juice
Rosemary
Coco
String Bean
Gumbo
Snickers
Chervil
Peaches
Muffin
Porkchop
Toffee
Licorice
Nugget
Kiwano
Genip
Sorrel
Pumpkin
Cayenne
Pancakes
Pudding
Quince
Squash
Garlic
Cabbage
Reuben – sandwich
Gelato – Italian ice cream
Pepperoni
Bagel
Eclair
Carob
Mentha
Espresso
Fondue
Flapjack – pancakes
Granola
Bacuri
Snacks
Ravioli
Crumbs
Plum
Carrot
Grits – boiled cornmeal
Cumin
Tater Tot
Panini
Pesto
Tamarillo
Colby Jack
Tofu
Jambalaya
Acerola
Buttercup
Anise
Morinda
Hershey
Java
Scone
Avocado
Beans
Spaghetti
Nacho
Frito – chips
Tibs
Ziti
Chickpea
Crouton
Olive
Parsley
Hash Brown
Wedge
Sriracha
Blueberry
Fennel
Butter
Radish
Potato
Sugar
Papaya
Chip
Crisp
Flan
T-Bone
Pepper
Caprese
Noni
Cheeto – chips
Granadilla
Damson
Fudge
Caviar
Godiva – chocolate brand
Twinkie
Popcorn
Gingersnap
Jack
Quiche
Mango
Sorbet
Kumquat
Cashew
Caramel
Noodle
Sweet Pea
Cassava
Babaco
Taquito – rolled taco
Sherbet
Hunny
Meatball
Pop
Applejack – cereal or drink
Biscuit
Bacon
Milo
Rangoon
Chayote
Sausage
Mochi – Japanese rice cake
Baguette
Truffle
Melon
Queso – cheese
Mint
Bean
Mustard
Marmelade
Quinoa
Mushroom
Macaroni
Jicama
Huckleberry
Angus
Marshmallow
Brie – creamy cheese
Bignay
Milkshake
Araza
Swiss Miss – cocoa
Pomelo
Gyro
Guinness
Brandy
Newton – Fig Newton
Cherry
Jujube
Spud – potato
Soto
Raisin
Breadnut
Dorito – chips
Kale
Dijon – mustard
Nutella
Ginger
Parsnip
Lychee
Medlar
Date
Frappe
Skippy
Salami
Oatmeal
Kabob
Donut
Bailey
Burrito
Bud
Coriander
Crumble
Guava
Pear
Raspberry
Mamey
Curry – Indian dish
Bael
Pitaya
Alfredo
Arbutus
Caesar – salad
Asparagus
Lemon
Ilama
Spam
Paprika
Shortcake
Pecan
Macadamia
Sprout
Taffy
Poppy
Chewie
Longan
Thyme
Cucumber
Candy Names for Cats
Ginger
Icecream
Hershey
Buttercup
Milky way
Twix
Butterscotch
Sorbet
Taffy
Marshmallow
Rolo
Crunchy
Mocha
Gumdrop
Smartie
Maple
Wizz Fizz
Kinder Surprise
Honey
Brownie
Coconut
Lolly
Cinnamon
Toffee
Frosty
Kit-Kat
Chocolate
Marshmallow
Gummy
Oreo
Pumpkin Pie
Yorkie
Cocoa
Kit Kat
Fluffernutter
Sherbet
Toffee Apple
Peachy
Coco
Nutmeg
Mento
Snickers
Latte
Sprinkles
Licorice
Muffin
Lollipop
Croissant
Queenie
Pepsi
Candy
Cupcake
Wheatie
M & M
Tootsie
Sugar
Creampuff
Turkish Delight
Pixie
Waffles
Caramel
Bounty
Vanilla
Marble Cake
Minty
Skittles
Razzles
Cookie
Biscuit
Bubble Gum
Twinkie
Phantom
Bon Bon
Peppermint
Frizzle
Jellybean
Sweet Cat Names Inspired by Desserts
Tiramisu
Snickers
Moonpie
Hershey
Macaroon
Honey
Pumpkin
Truffle
Pudding
Madeline
Mousse
Creampuff
Maple
Jellybean
Nutmeg
Waffle
S'mores
Lollipop
Brownie
Butterscotch
Cannoli
Mochi
Cocoa
Chiclet
Licorice
Marshmallow
Sorbet
Taffy
Biscotti
Cream Puff
Tootsie
Sweetie
Sugar
Mooncake
Shortcake
Napoleon
Cupcake
Candy
Cookie
Coconut
Coffee Names for Cats
Barista
Blonde
Boston
Bombon
Biscotti
Penny
Caramel
Bailey
Lungo
Red Tie
Chemex
Bucks
Macchiato
Buzz
Gabriel
Affogato
Coffee
Maxwell
Latte
Vienna
Cappuccino
Valencia
Romano
Thompson
Dunkin
Redeye
Peaberry
Macho
Doppio
Brasil
Barra
Drip
Java
Mecca
Dutch
Cherry
Cubano
Bean
Maillard
Chocolate
Kona
Americano
Cortado
Johan
Cuppa
Mocha
Gaggia
Blossom
Cocoa
Star
Geisha
Liqueur Coffee
Barraquito
Zorro
Caffe Crema
Steep
Lloyd
Kopi Susu
Cantuccini
Espresso
Chino
Cafecito
Caffeine
Gustav
Cheese Names for Cats
Mozza
Colby
Grana
Boursin
Serena
Gouda
Caprino
Leonora
Edam
Manchego
Feta
Brie
Mozzarella
Grayson
Cheddar
Blue
Mahon (Mao)
Maasdam
Durrus
Hooligan
Folie
Monterey
Beaufort
Jack
Calcagno
Cabrales
Fruit Names for Cats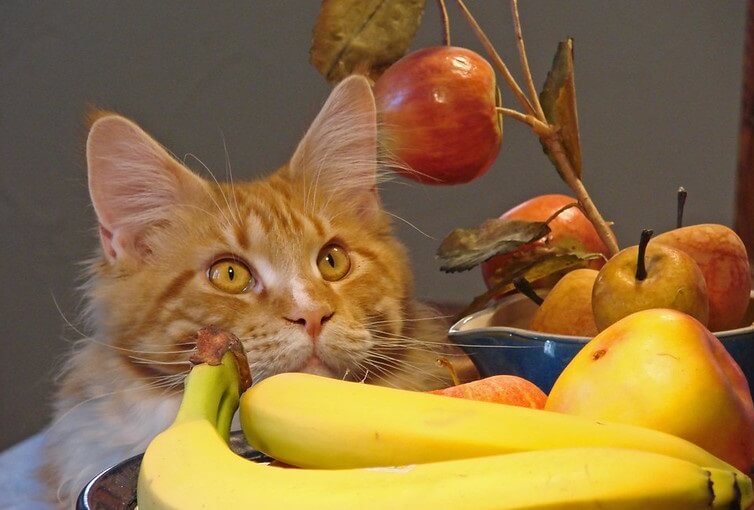 Papaya
Pumpkin
Raspberry
Tamarind
Peach
Huckleberry
Melon
Mulberry
Currant
Grape
Strawberry
Coconut
Elderberry
Cherry
Kiwi
Apple
Banana
Clementine
Lychee
Berry
Persimmon
Pear
Mango
Cranberry
Guava
Kumquat
Rhubarb
Pomelo
Plum
Funny Food Cat Names
Chips
Pancake
Wonton
Barley
Nacho
Macaron
Big Mac
Caramel
Banana
Granola
Kimchi
Baguette
Peanut
Toast
Cheesecake
Sorbet
Popcorn
Taco Bell
Basil
Taffy
Cheddar
Eggs Benedict
Burrito
Pumpkin
Turnip
Pecan
Coffee
Kit Kat
Porkchop
Sushi
Mousse
Pudding
Gyro
Tabasco
Guacamole
Ramen
Reuben
Jambalaya
Marmalade
Cappuccino
Pepsi
Nutella
Cheerio
Cashew
Mustard
Saffron
Kabob
Sausage
Butterscotch
Chiquita
Scampi
Espresso
Gumbo
Lentil
Chewie
Shortcake
Mushroom
Grits
Chowder
Curry
Muffin
Spaghetti
Sweet Pea
Fondue
Tootsie
Potato
Truffle
Cabbage
Perogi
Fritter
Yam
Chesnut
Juice
Parsnip
Pickles
Porky
String Bean
Radish
Kiwi
Clementine
Croissant
Fudge
Skittles
Nugget
Milkshake
Churro
Twix
Cookie
Biscuit
Thyme
Cucumber
Sugar
Crumbs
Hash Brown
Oreo
Latke
Squash
Candy
Bagel
Cinnamon
Carrot
Kumquat
Milky Way
Twinkie
Strudel
Avocado
Flapjack
Barista
Meatball
Marshmallow
Hoagie
Raisin
Linguini
Lollipop
Pistachio
Java
Gravy
Chickpea
Cayenne
Dumpling
Cranberry
Licorice
Ziti
Mexican Food Names for Cats
Nachos
Yuca
Chalupa
Fresca
Salsa
Taco
Paloma
Burrito
Panucho
Guacamole
Chilaquiles
Tamale
Enchilada
Gordita
Jicama
Japanese Food Names for Cats
Furikake
Kyoho
Sushi
Ninjin
Daifuku
Rayu
Onigiri
Mizutaki
Wakame
Miruku
Kashipan
Nashi
Dango
Kombu
Moyashi
Donburi
Kare
Manju
Fuji
Anzu
Ocha
Ramen
Awabi
Shikwasa
Dorayaki
Mentsuyu
Unago
Konacha
Okonomiyaki
Senbei
Menma
Mikan
Warishita
Yakiniku
Miso
Ikura
Hishimochi
Mochi
Takoyaki
Karashi
Maiya
Momo
Saba
Mame
Anko
Ryokucha
Chahan
Teriyaki
Shincha
Karukan
Udon
Shoga
Tsukume
Mirin
Haruna
Negi
Kappa
Castella
Kaede
Natto
Bento
Yuba
Shoyu
Nikujaga
Tofu
Yakisoba
Kurumi
Yakitori
Adzuki
Kaki
Ringo
Shitake
Minto
Yuzu
Ichigo
Shiruko
Wafu
Soba
Wagashi
Sakuramochi
Anmitsu
Sencha
Kobe
Oden
Moka
Okara
Daikon
Ponzu
Kaieseki
Yamecha
Namagashi
Sake
Higashi
Chawanmushi
Edamame
Dashi
Gyoza
Tebaski
Daidai
Tsukemono
Sukiyaki
Kyou
Kinako