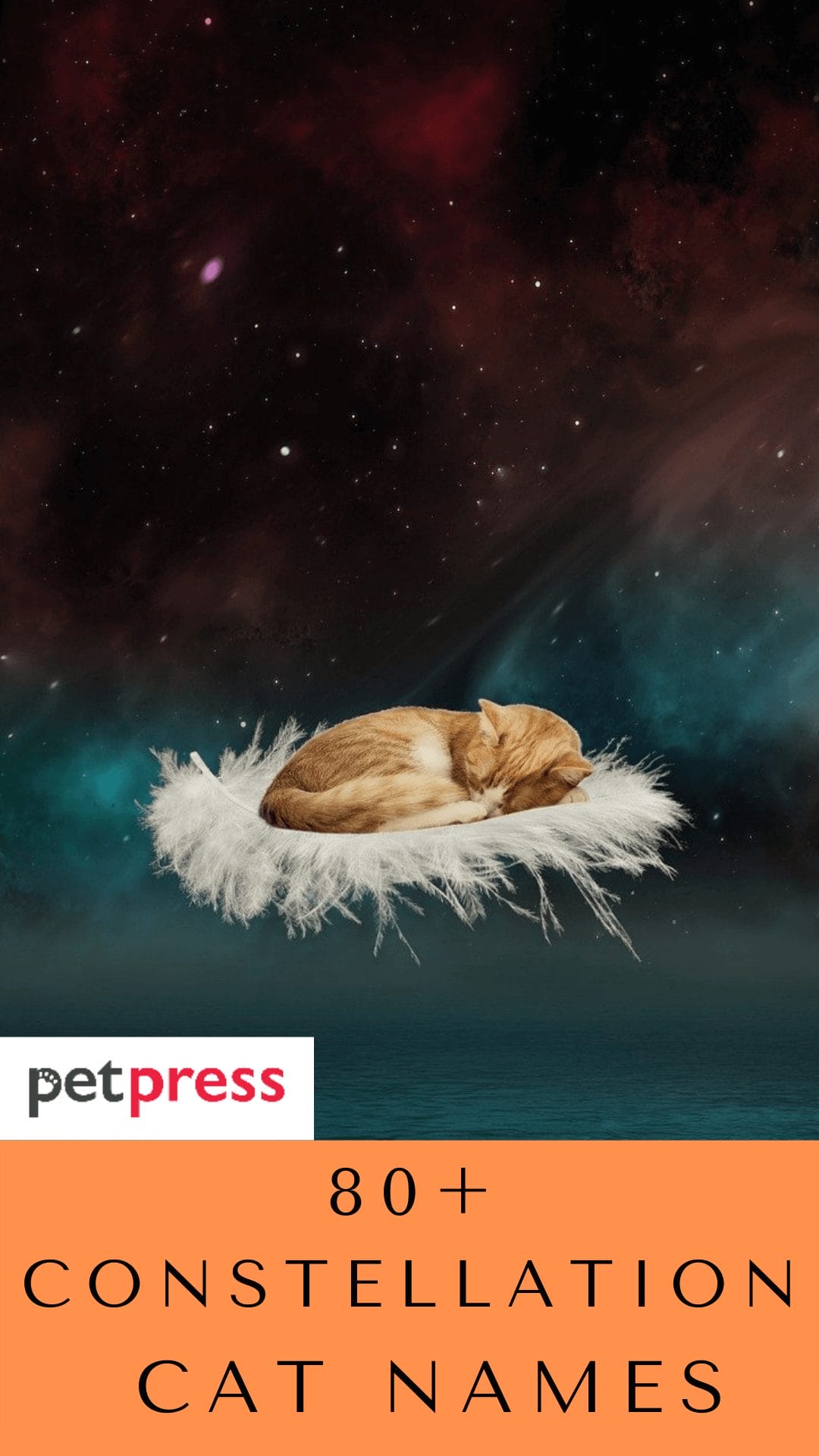 With a little imagination, you can find inspiration in the sky. If your cat is looking for a name that matches their personality or zodiac sign, consider one of these constellation names.
Some constellations that might make good names include Orion, which is named after a hunter in Greek mythology, or Andromeda, which is named after a princess chained to rocks for the sea monster Cetus.
And here are constellation cat name ideas for your inspiration to name your cute kitten!
Male Constellation Cat Names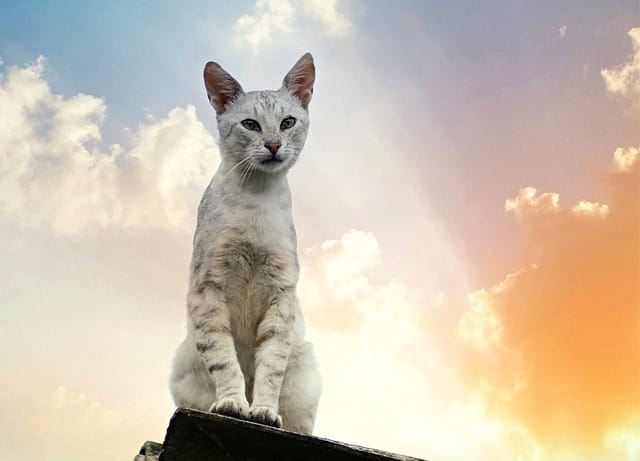 Perseus
Aries
Dorado
Orion
Centaurus
Pegasus
Cancer
Scutum
Columba
Scorpius
Microscopium
Leo
Horologium
Triangulum
Chamaeleon
Crater
Reticulum
Delphinus
Norma
Draco
Hercules
Taurus
Equuleus
Indus
Pictor
Corvus
Monoceros
Grus
Caelum
Apus
Crux
Bootes
Sculptor
Telescopium
Hydrus
Capricornus
Ophiuchus
Cepheus
Cygnus
Lupus
Phoenix
Pavo
Tucana
Female Constellation Cat Names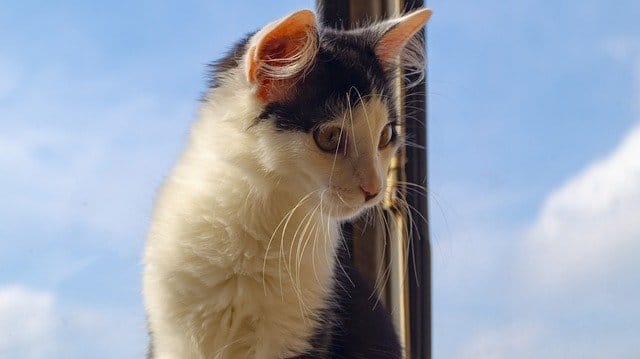 Vela
Vulpecula
Musca
Borealis
Sagitta
Aquila
Lynx
Eridanus
Cetus
Canis
Pisces
Hydra
Serpens
Fornax
Circinus
Libra
Lyra
Auriga
Lepus
Gemini
Aquarius
Sagittarius
Puppis
Andromeda
Antlia
Cassiopeia
Pyxis
Mensa
Camelopardalis
Corona
Virgo
Octans
Sextans
Carina
Volans
Berenices
Venatici
Lacerta
Ursa
Ara
Piscis
We hope this guide has been helpful in finding the perfect name for your furry friend. You can also visit our astronomy cat names for more cat name ideas!