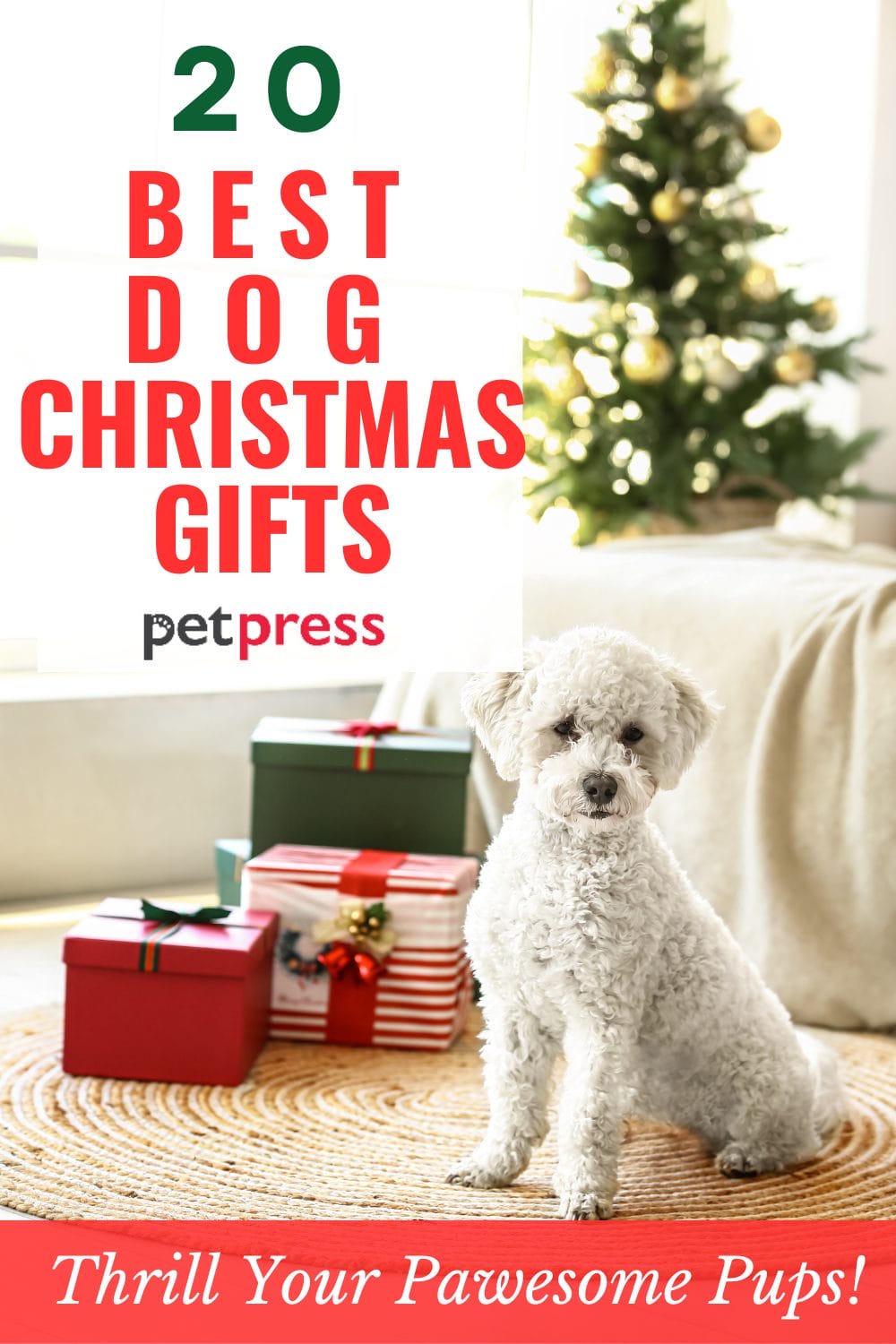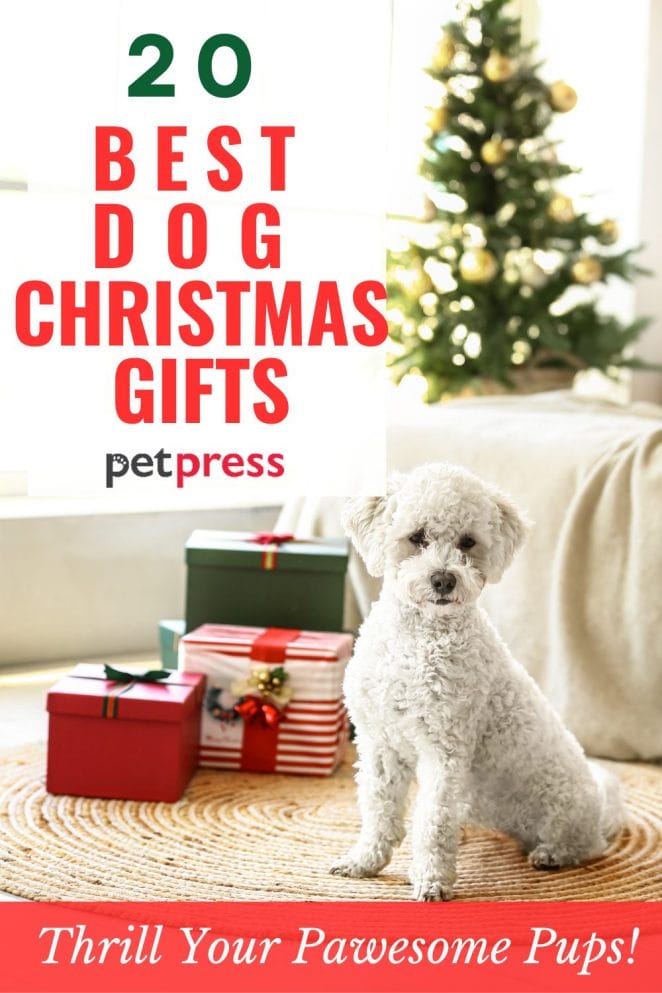 Have you considered how to make this season extra special for your furry friend? Just like us, our pets deserve to partake in the joys of Christmas, and guaranteeing them a tail-wagging good time involves more than enticing treats. Queue in dog Christmas gifts—the perfect way to spread the spirit of the holiday season to our four-legged family members.
When the air gets chilly and the soft jingle of Christmas bells starts filling every corner, it's a signal that the most wonderful time of the year has arrived. We deck the hallways with holly, engage in merry festivities, and exchange heartwarming gifts. It's the season of joy, love, and giving.
From active toys to cozy comfort items, grooming essentials to training aids, we've assembled a list of the 20 best dog Christmas gifts that will thrill your furry friend. These gifts are not just toys or accessories; they're a gesture of love, a sign that we acknowledge and appreciate their devoted companionship.
As you read through this guide, remember, that the best dog Christmas gifts are those that contribute to their happiness and well-being. Let's unwrap this guide and give our furry friends the special Christmas they deserve!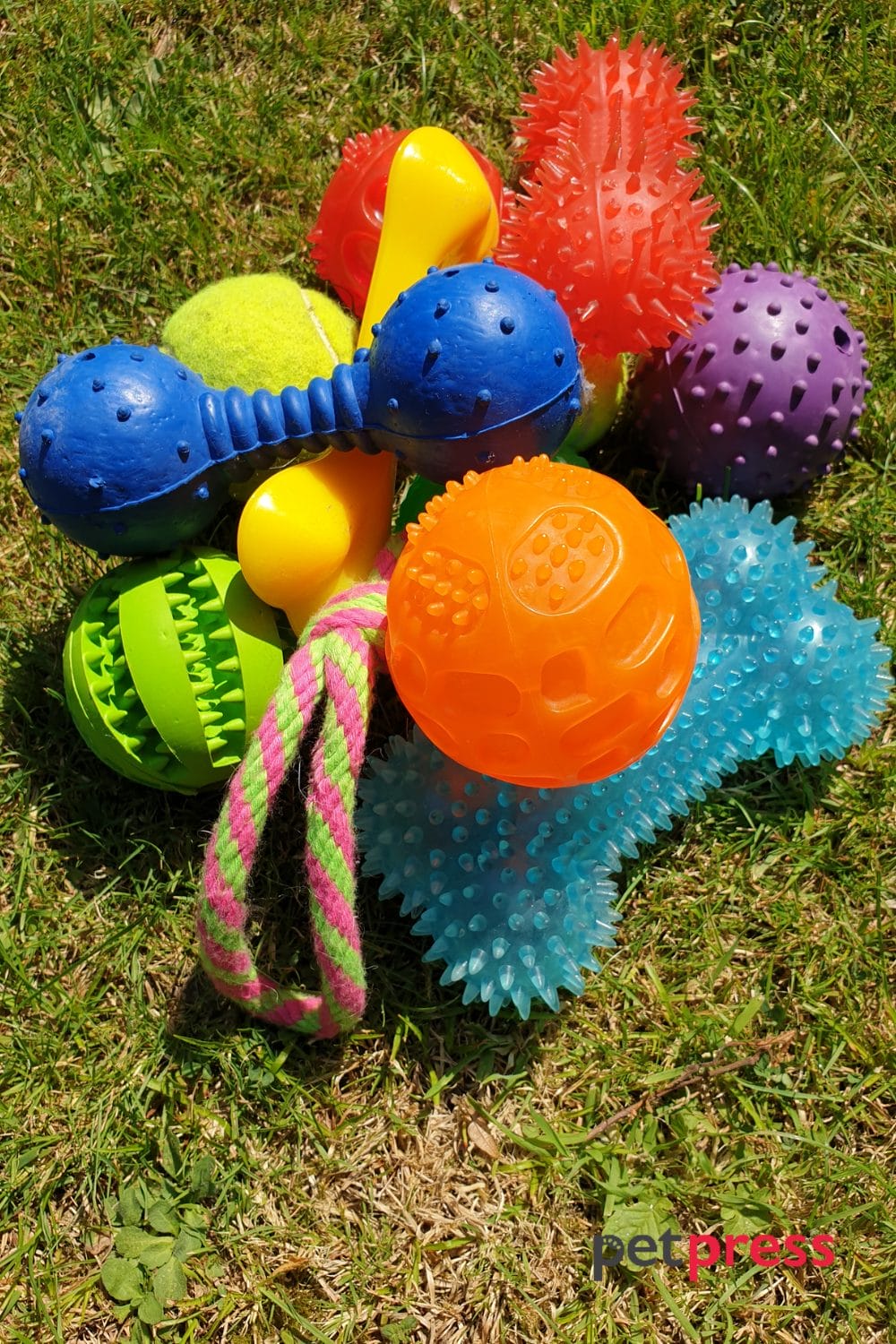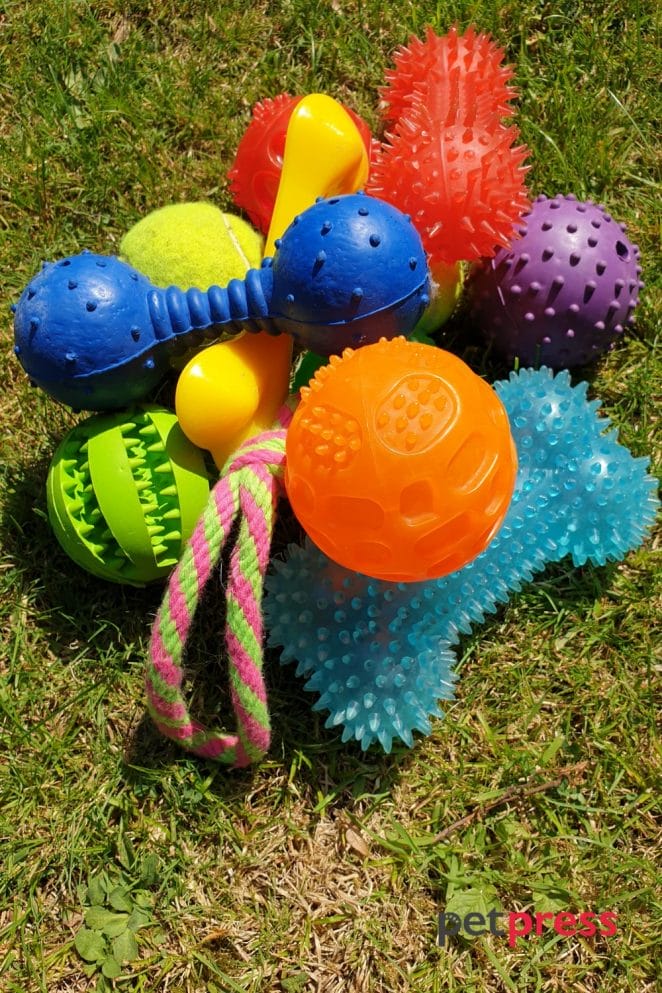 Top 5 Dog Christmas Gifts to Promote Activity
Winter can be a tough time for our furry friends to get the physical stimulation they need. That's why Christmas is the perfect opportunity to gift your pup something that not only brings joy but also promotes activity. Here are our top 5 dog Christmas gifts to keep your dog active and entertained:
Dog Christmas Gift: Interactive Toys
Interactive toys make excellent dog Christmas gifts as they not only promote physical activity but also stimulate mental acuity. A good example is the "Tug-A-Jug" toy, which dispenses treats as your pet plays with it, providing both a challenge and a reward.
Dog Christmas Gift: Fetching Balls
Nothing beats the classic joy of a good old game of fetch. Fetching balls like "Chuckit! Sport Launcher" allows for a far throw without much effort, giving your dog a good chase. It's a perfect way to burn off that holiday energy!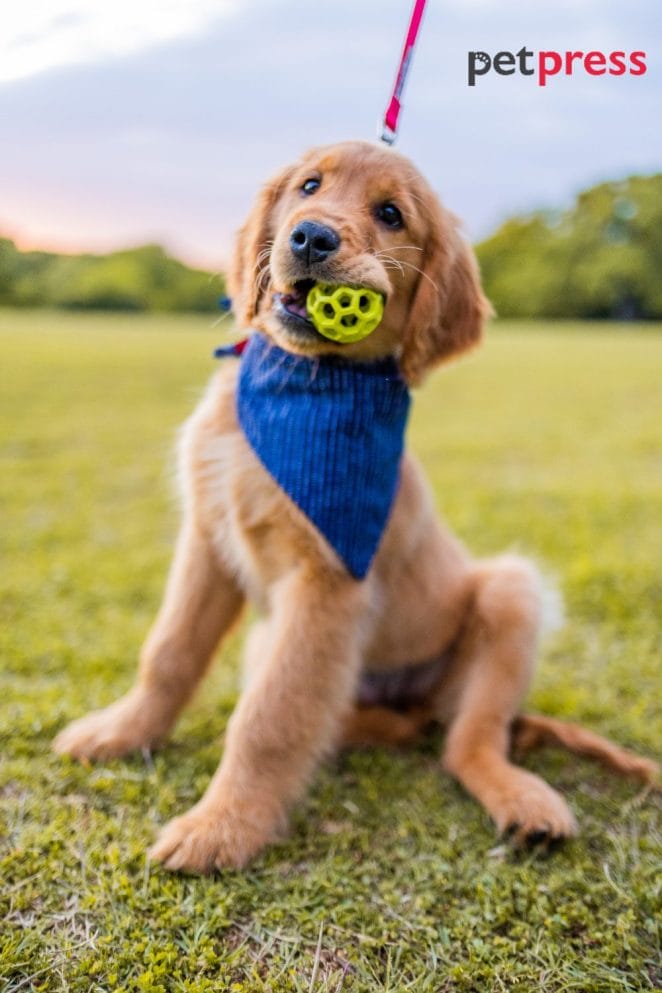 Dog Christmas Gift: Dog Puzzles
Dog puzzles are a fantastic way to keep your pup engaged and mentally stimulated. Try the "Outward Hound Hide A Squirrel Puzzle", which is sure to provide hours of entertainment for your curious canine.
Dog Christmas Gift: Agility Courses
Want to take your dog's physical activity up a notch? Gift them an agility course this Christmas! Brands like "Outward Hound ZipZoom" offer beginner kits that can help your dog stay fit and learn new commands.
Dog Christmas Gift: Frisbee
A durable flying frisbee like "KONG – Flyer" is another great dog Christmas gift. It's not only fun for your pet to chase, but it also gets them moving, helping them maintain a healthy weight.
These activity-promoting dog Christmas gifts are perfect to keep your pup healthy and entertained. Remember, a good balance of physical and mental stimulation is key to your dog's well-being.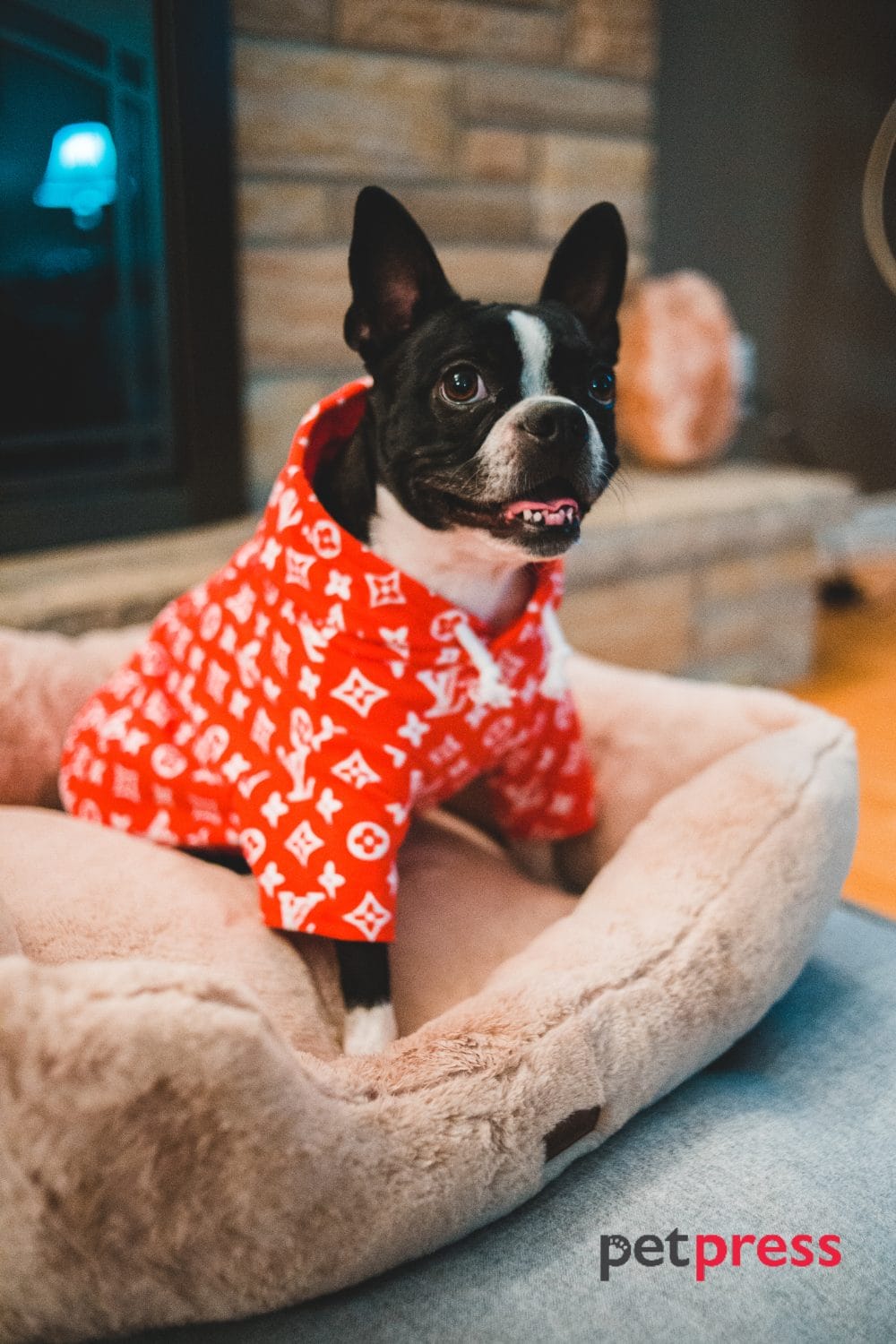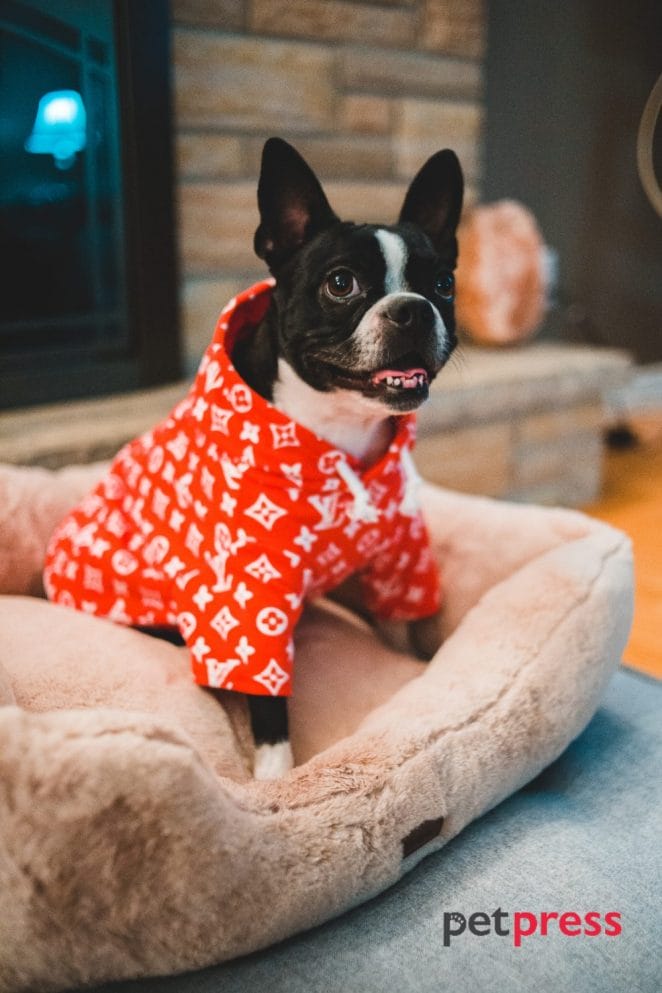 Top 5 Dog Christmas Gifts for Comfort
As much as we love the winter season, it can be quite challenging for our furry friends to stay warm and cozy. That's why comfort-based dog Christmas gifts are a big hit. Here are our top 5 picks that will ensure your pup stays comfortable and snug throughout the holiday season:
Dog Christmas Gift: Cozy Pet Beds
After a day filled with holiday activities, dogs need a comfortable place to rest. A cozy pet bed like the "Furhaven Pet Dog Bed" could be the ideal dog Christmas gift. With its plush faux fur surface and supportive orthopedic foam, it's designed to provide maximum comfort for your pup.
Dog Christmas Gift: Warm Blankets
A doggie blanket isn't just any Christmas gift—it's a warm hug that lasts the whole winter. A super-soft, plush blanket like the "PetAmi Waterproof Dog Blanket" can keep your pet warm in the chilly weather, making it a perfect addition to their comfort collection.
Dog Christmas Gift: Heated Pads
If you want to pamper your pet with some extra warmth, heated pads like the "K&H Pet Products Lectro-Soft Outdoor Heated Pet Bed" is an excellent choice. This orthopedic heated bed can provide therapeutic heat for aging dogs or dogs with joint pain, offering them relief during the cold season.
Dog Christmas Gift: Snuggly Dog Sweaters
When it's chilly outside, a snuggly sweater is not just a fashion statement, but a necessity. The "Blueberry Pet Classic Wool Blend Cable Knit Dog Sweater" is designed to keep your dog toasty without compromising style.
Dog Christmas Gift: Calming Dog Swaddles
For dogs that get anxious over holiday fireworks or family gatherings, a cozy, calming swaddle like the "SmartPetLove Snuggle Puppy Behavioral Aid Toy" can really help. Its gentle, rhythmic heat and heartbeat mimic the comfort of another being, soothing an anxious pup.
Remember, ensuring that your pet is comfortable during the winter season is as important as keeping them entertained. These dog Christmas gifts are a great way to show your furry friend how much you care about their comfort.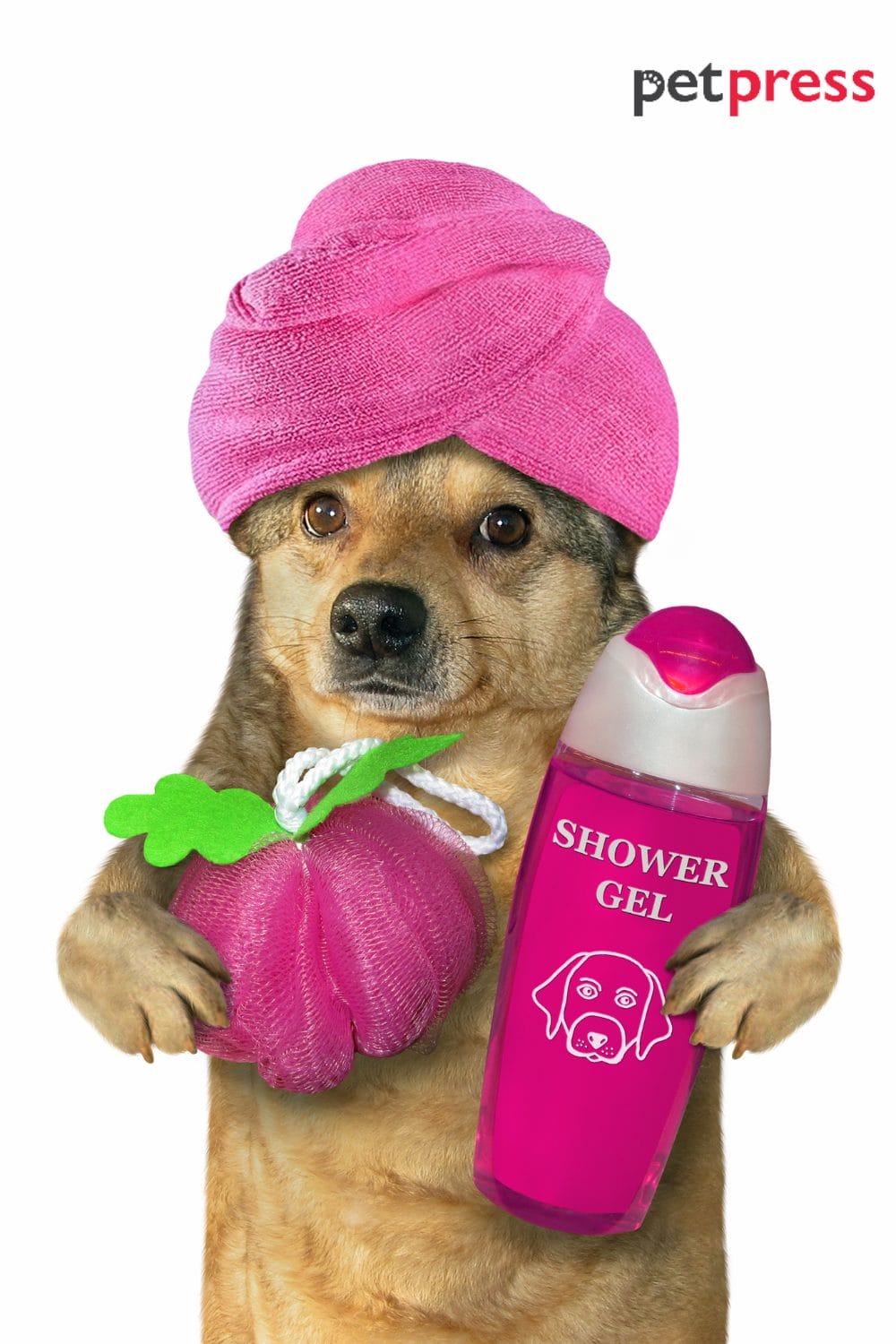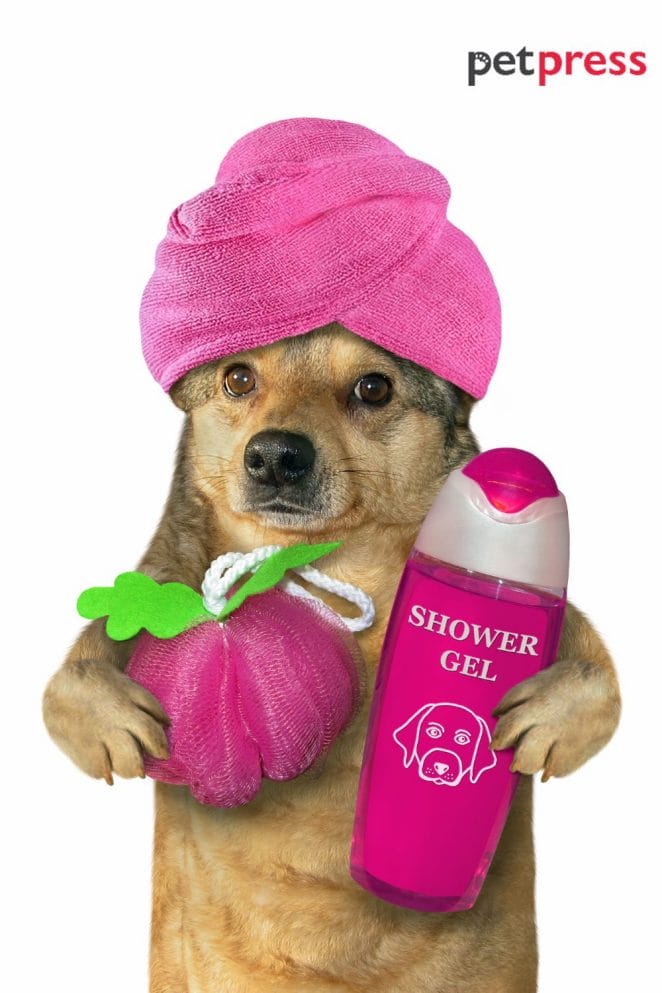 Top 5 Dog Christmas Gifts for Grooming
Keeping our furry friends well-groomed isn't just crucial for their appearance—it's an important aspect of their overall health and well-being too. This Christmas, why not give the gift of grooming to your canine companion? Here are our top 5 dog Christmas gifts for grooming:
Dog Christmas Gift: Dog Shampoos
Pamper your pooch with a luxurious bath using specialty dog shampoos like "Earthbath All Natural Pet Shampoo". Not only does it clean, but it also deodorizes, leaving your dog's fur soft, shiny, and smelling fresh.
Dog Christmas Gift: Brushes
Regular brushing is integral for your pup's coat health. A grooming brush like the "Hertzko Self Cleaning Slicker Brush" can eliminate mats, dander, and trapped dirt, leaving your dog looking and feeling great. It's a must-have dog Christmas gift for any pup-parent.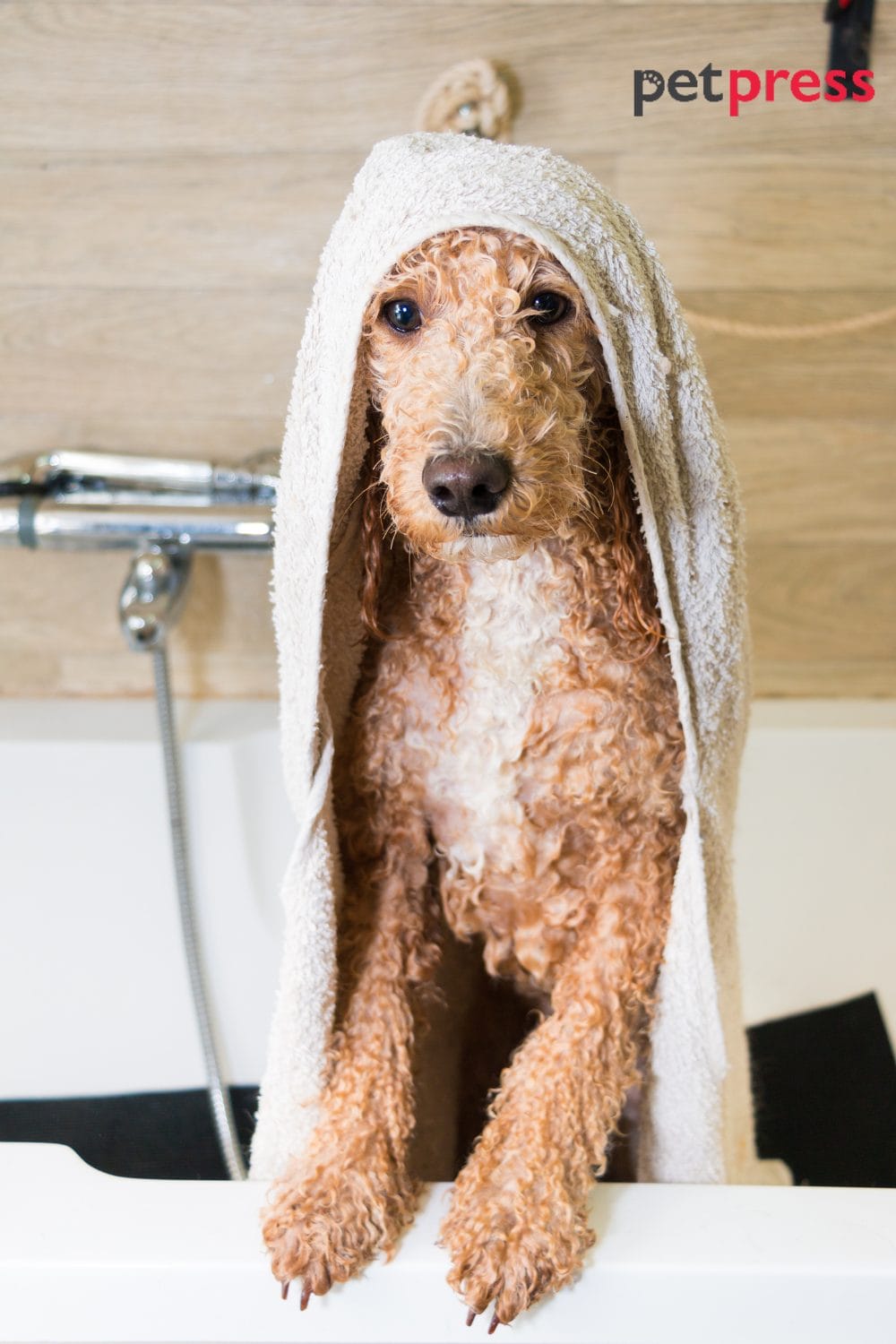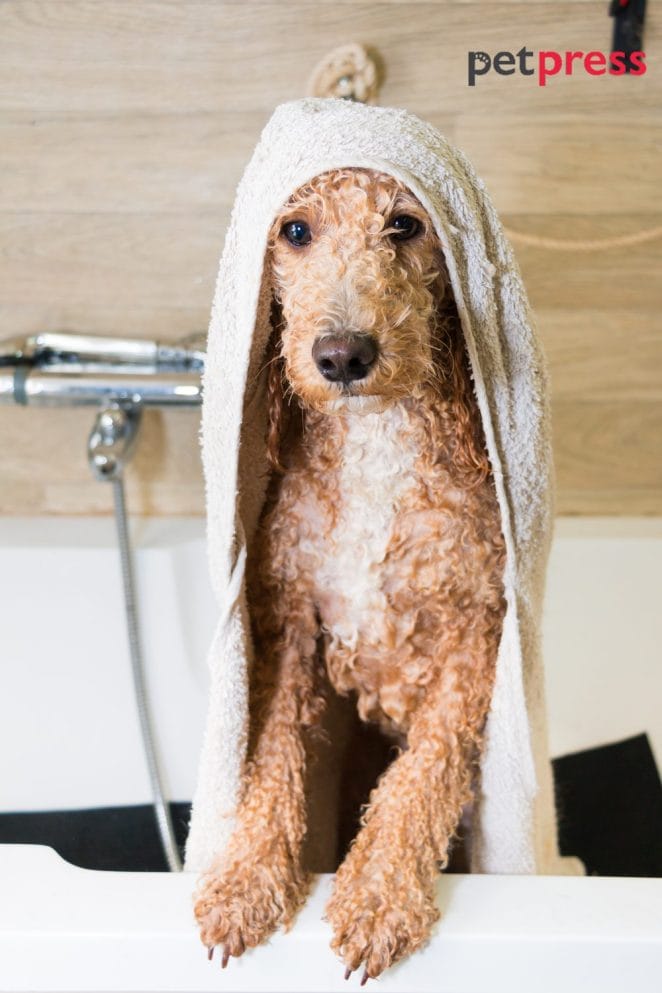 Dog Christmas Gift: Grooming Kits
A comprehensive grooming kit, like the "Dremel PawControl Dog Nail Grinder and Trimmer", is an all-in-one solution for maintaining your pet's cleanliness at home. It's perfect for trimming nails and gentle on even the most sensitive paws.
Dog Christmas Gift: Dental Chews
When we talk about grooming, we can't ignore dental health! Dental chews like "Greenies Original Dental Dog Treats" make a wonderful gift. They not only clean teeth, but also freshen your pup's breath, making those holiday cuddles even more enjoyable.
Dog Christmas Gift: Paw and Nose Balms
Winter can be tough on a dog's paws and nose. A soothing balm like "Natural Dog Company – Paw Soother" can heal, moisturize, and protect your dog's paws and nose from harsh winters.
Showering your dog with these grooming gifts this Christmas will not only keep them clean and healthy but also make them feel loved and pampered. Remember, a well-groomed dog is a happy dog!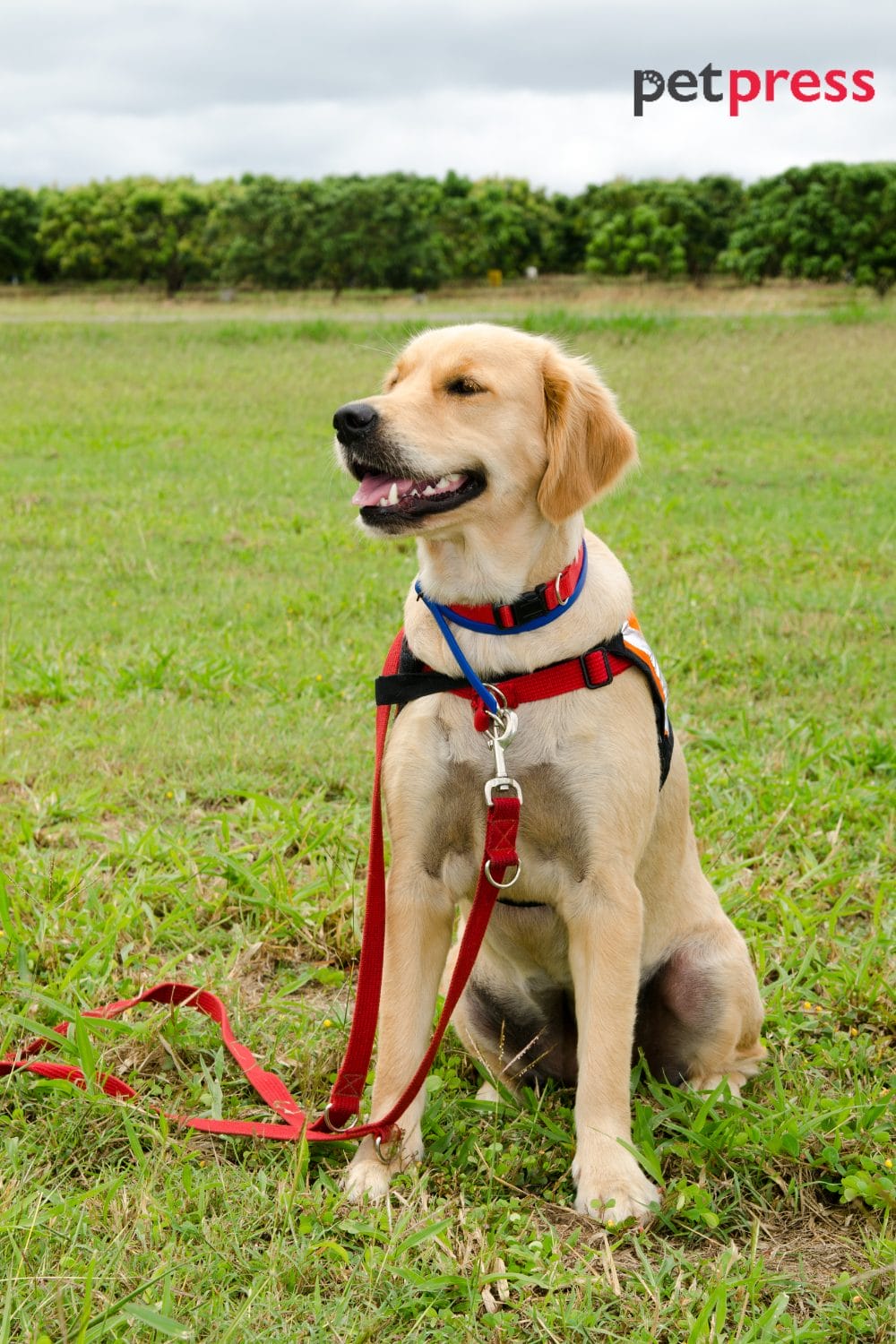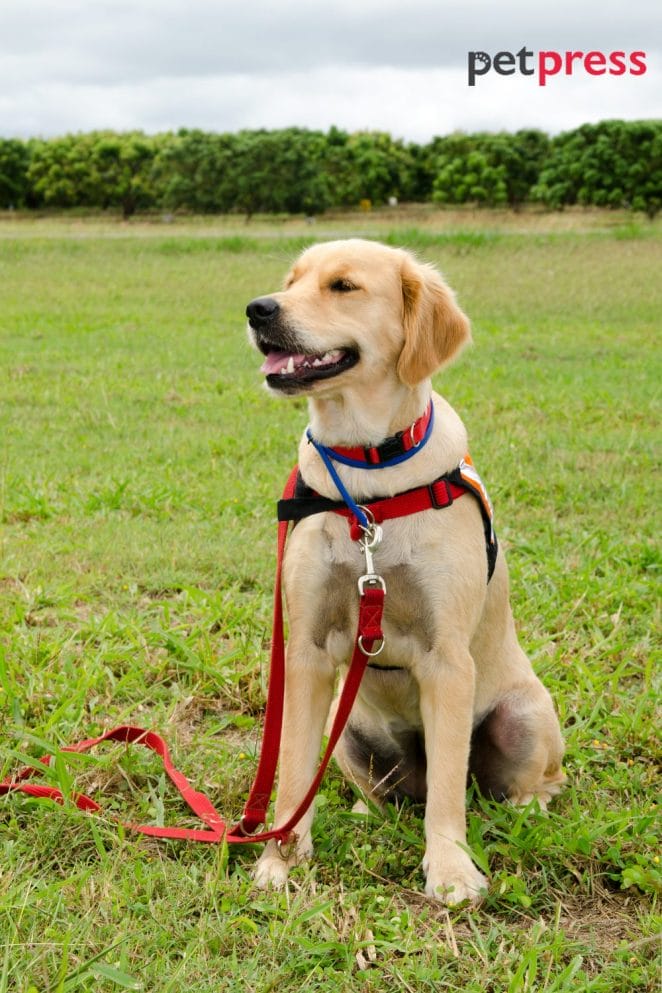 Dog Christmas Gifts for Training
Training tools can make excellent dog Christmas gifts, especially for those welcoming a new furry member into their family or looking to enhance their dog's skills. Here are our top 5 training-related dog Christmas gifts that will surely delight both pet and pet owners:
Dog Christmas Gift: Training Bells
Training bells like the "Caldwell's Pet Supply Co. Potty Bells" are a fantastic dog Christmas gift for housetraining. They provide a fun and easy way for your dog to communicate their need to go outside, reducing accidents and improving your bond.
Dog Christmas Gift: Agility Equipment
If your pup loves to run, jump, and play, consider gifting them agility equipment this Christmas. For instance, the "PAWISE Pet Dogs Outdoor Games Agility Exercise Training Equipment" is an excellent starter kit for any budding agility champion.
Dog Christmas Gift: Dog Training Books
If you're looking for a gift that benefits both the pet and the owner, dog training books can be a great choice. "Zak George's Dog Training Revolution" is a comprehensive guide that provides clear instructions and helpful tips to raise, care for, and train your pup.
Dog Christmas Gift: Training Treats
Training treats can be an essential tool to reinforce positive behavior. Healthy and delicious options like "Zuke's Mini Naturals Training Dog Treats" can make training sessions more effective and fun.
Dog Christmas Gift: Clicker Training Tools
Clicker training tools like the "EcoCity 4-Pack Dog Training Clicker" are great for teaching your dog new tricks efficiently. The tool emits a distinct sound that is used to signal to your dog when they've done something right, reinforcing positive behavior.
Incorporating these training tools into your dog's Christmas gifts can make a significant difference in their behavior and your training sessions. Here's to learning new tricks and having fun doing it!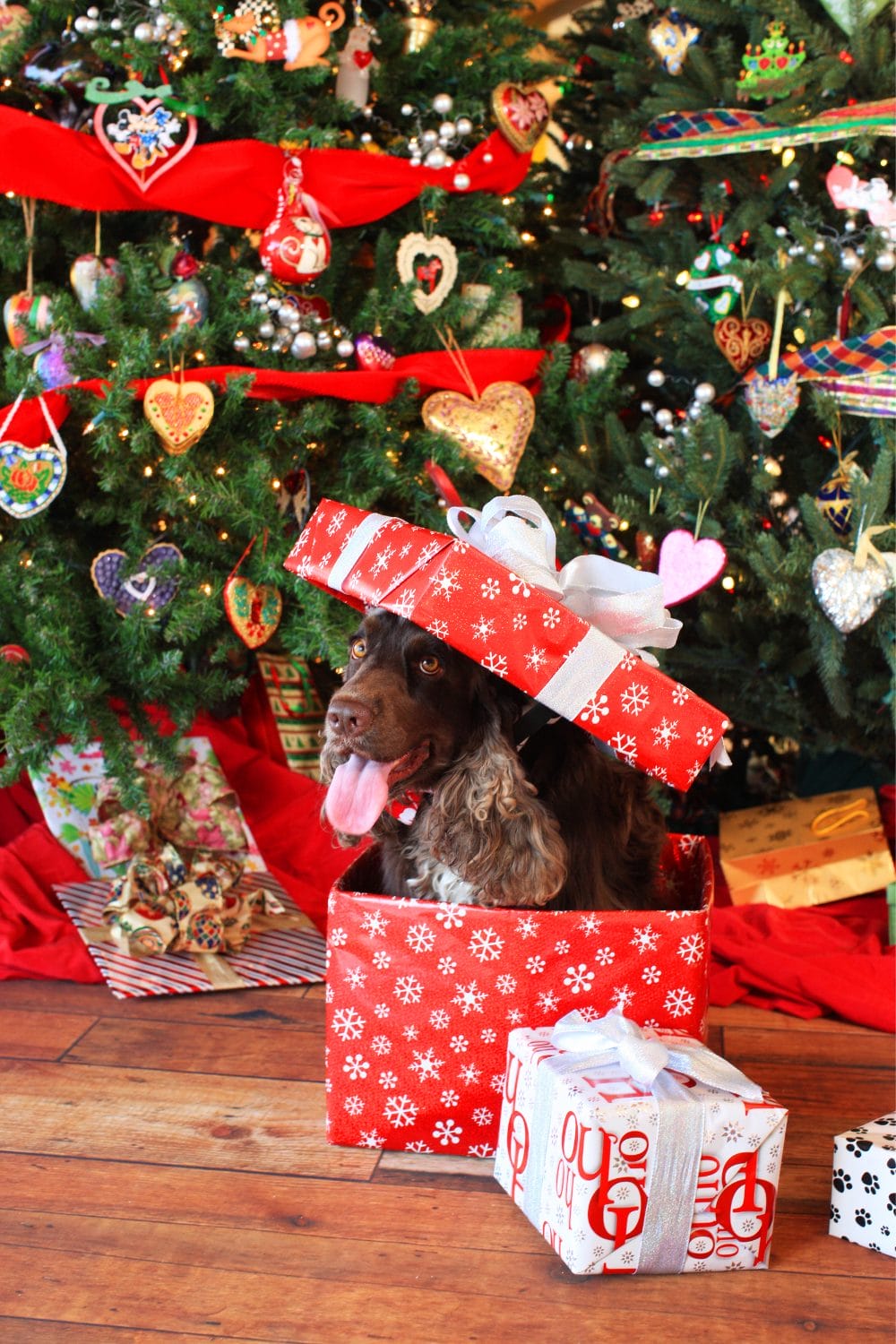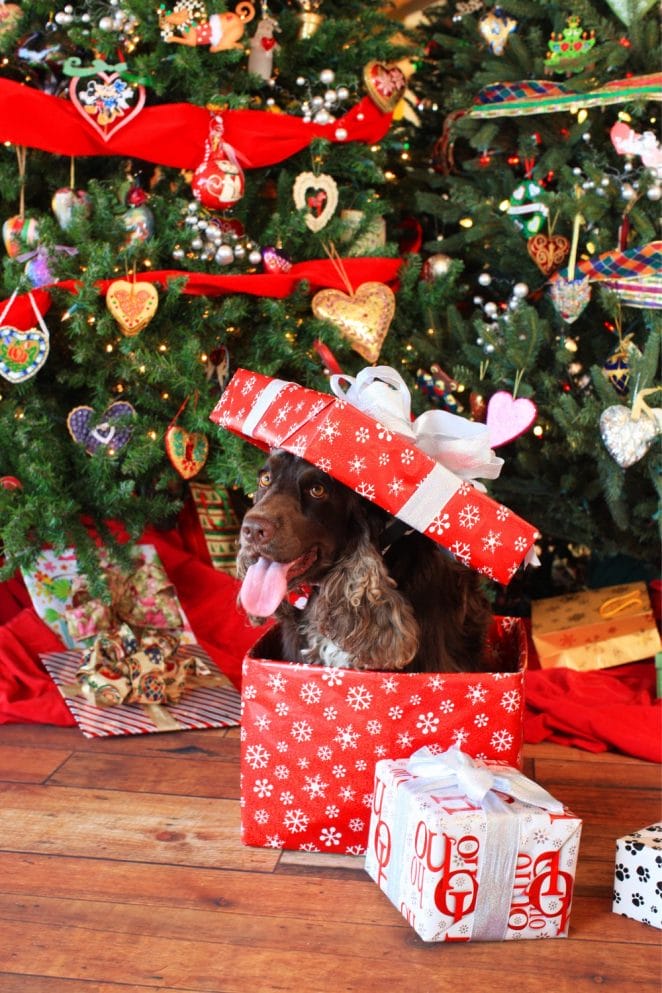 Conclusion
In conclusion, the holiday season is all about spreading joy, love, and making those around us feel joyful and cherished—and who better to bestow our affection on than our loyal, loving pets?
As we indulge in the festive cheer, let us remember to include our four-legged family members too. They might not comprehend Christmas in the way we do, but they certainly understand the language of love and compassion.
Engage them in your celebrations, shower them with cuddles, and surprise them with the perfect dog Christmas gifts from our list. Whether it's a toy that promotes activity, a comfort item that provides warmth, a grooming product that ensures cleanliness, or a training tool that enhances skills, each present will surely make their tail wag and eyes sparkle with delight.
If you enjoyed our comprehensive guide on the 20 best dog Christmas gifts and found it helpful, do share it with fellow pet lovers on your social media channels. Help them discover the perfect presents for their canine companions and spread joy this festive season. Because every pup deserves a gift under the tree!
And remember, the best dog Christmas gift is not about the price tag or the brand—it's about knowing your pet and choosing a gift that contributes to their happiness and well-being. After all, isn't that what Christmas is all about?
Explore More Pawsome Content
Don't stop here! We've got an entire collection of insightful and engaging articles waiting for you.