Hero dogs, villain cats, talking monkeys, and other fictional pets have been taking over in films for the past decades. These types of movies mark a positive impact on children and even adults, including myself, seeing these iconic pets. Let's see how much you know about pet films or pets in films.
Show us what you've got and share your results!
*Disclaimer: some pets may be fictional. Obviously.
A fun-loving American bulldog pup, a hilarious Himalayan cat, and a wise old golden retriever embark through the rugged wilderness of the Sierra Nevada mountains in a quest to reach home and their beloved owners. What was the name of the American Bulldog?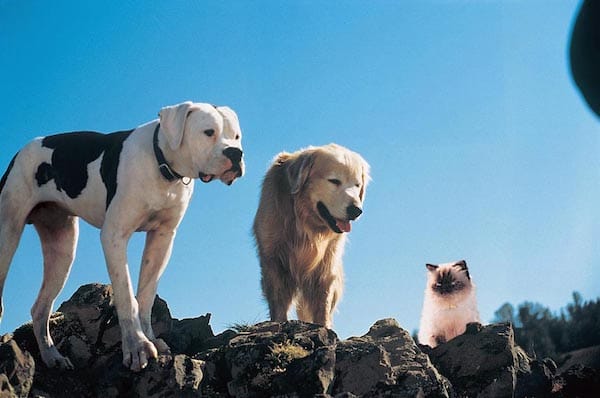 imdb.com
In the remake of the 1963 film The Incredible Journey, the Bulldog's name was Chance. He wasn't the leader of their group, but he was still the protagonist of the movie. His fellow pets were named Shadow(golden ret) and Sassy(Himalayan cat).
If you've watched Anchorman: The Legend of Ron Burgundy, this is his beloved Border Terrier and close friend. Can you guess the pet's name?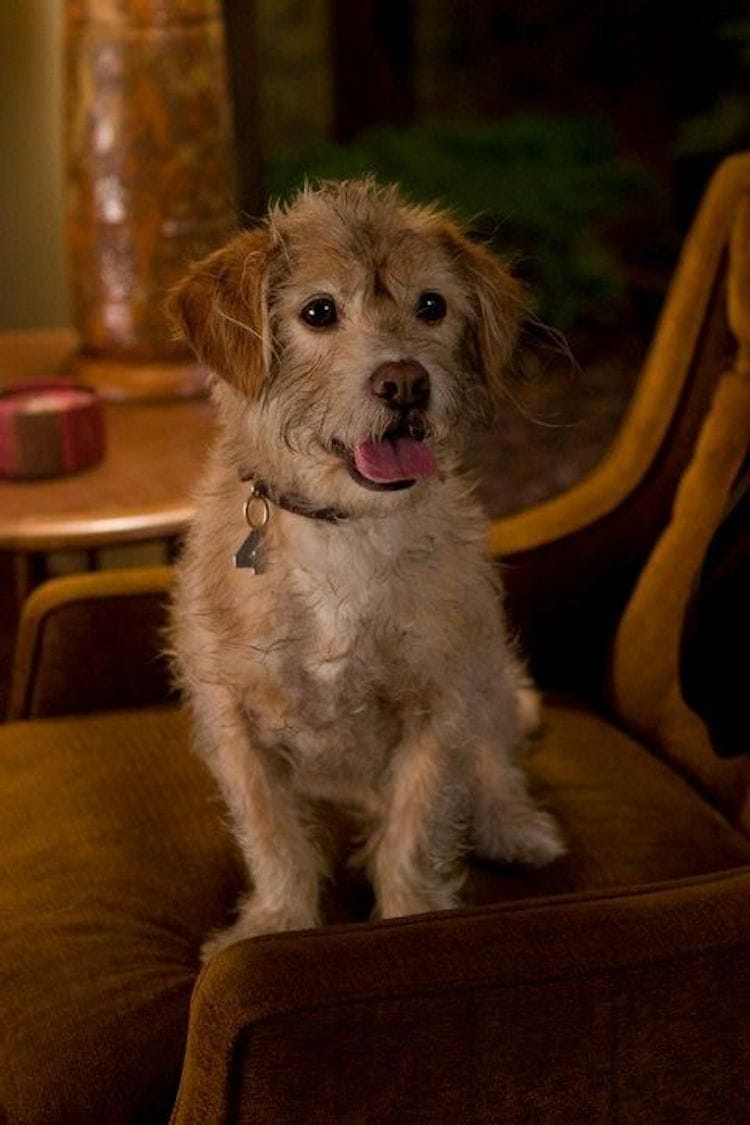 imdb.com
Anchorman: The Legend of Ron Burgundy portrays a San Diego TV station where Ferrell's title character clashes with his new female counterpart. Ron often has enlightening conversations with this cute pup at home and their friendship is very close.
Dorothy Gale is swept away from a farm in Kansas to a magical land of Oz in a tornado and embarks on a quest with her new friends to see the Wizard who can help her return home to Kansas and help her friends as well. She carries a Cairn Terrier most of the time. So what is her dog's name?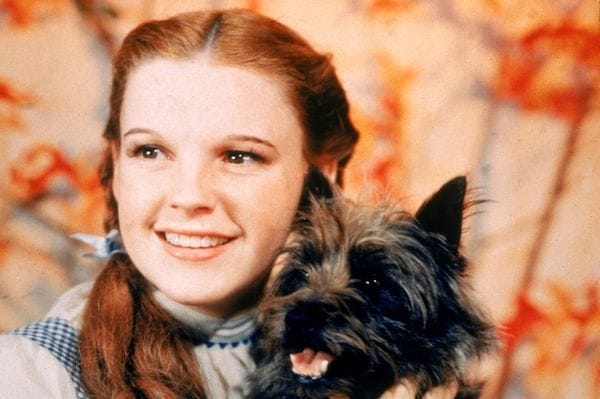 imdb.com
The Wizard of Oz is a 1939 American musical fantasy film and widely regarded as one of the greatest films of all time. An interesting fact, Terry, the real name of Toto, truly was a talented actor, because she was playing a male dog in the Wizard of Oz.
A shy boy grows up in 1940s Mississippi with the help of his beloved dog. The titular dog in this 2000 family drama is a Jack Russell Terrier given to 9-year-old William Morris. What is the name of the dog?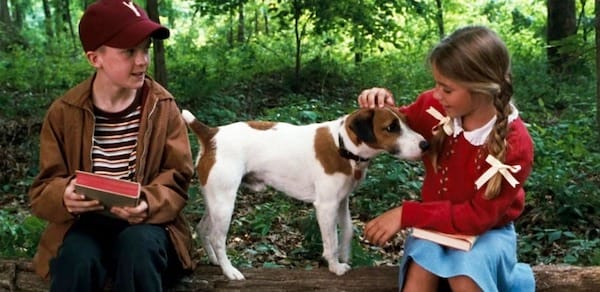 imdb.com
William's best friend was named Skip and the movie was called My Dog Skip. In filming, Skip was portrayed by two Jack Russel Terriers named Enzo and Moose. Of course, Moose also played Eddie in the television show Frasier.
This movie stars Golden Globe winner Richard Gere as Professor Parker Wilson, a distinguished scholar who discovers a lost Akita puppy on his way home from work. As their bond grows deeper, a beautiful relationship unfolds embodying the true spirit of family and loyalty, while inspiring the hearts of an entire town. What is the name of this Japanese Akita Inu pet?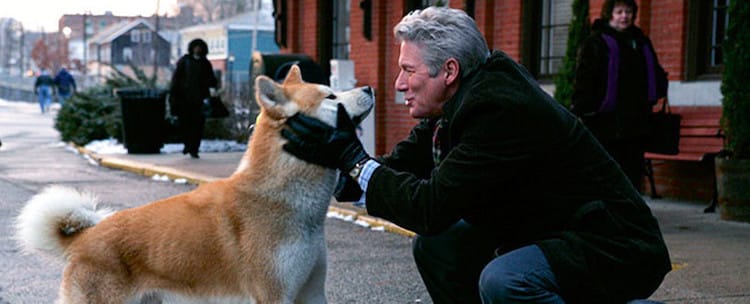 imdb.com
The name of the dog is Hachi from the 2009 classic film Hachi: A Dog's Tale depicts a moving and heartfelt than this faithful dog, and the story is made all the more powerful because it is based on a true story and is an adaptation of the 1987 Japanese film Hachiko Monogatari.
This witty pug right here is one of my favorites when it comes to MIB movie series. Can you guess his name?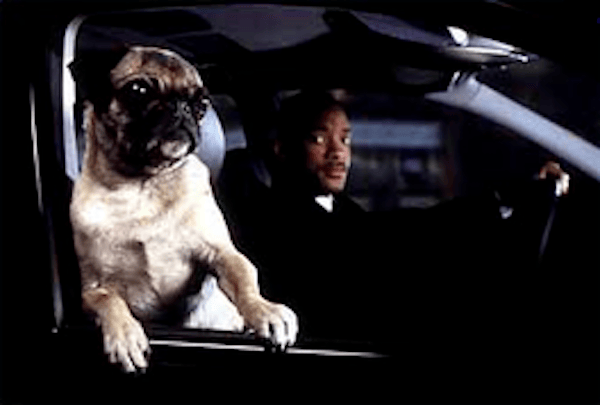 imdb.com
Frank the Pug is an extra-terrestrial living on Earth in NYC in the disguise of a pug. His actual species is Remoolian. He is voiced by Tim Blaney in the Men in Black films!
This exceptional Malinois dog helped American Marines in Afghanistan. Later on, he returned to the United States and is adopted by his handler's family after suffering a traumatic experience. Can you guess the self-titled dog movie?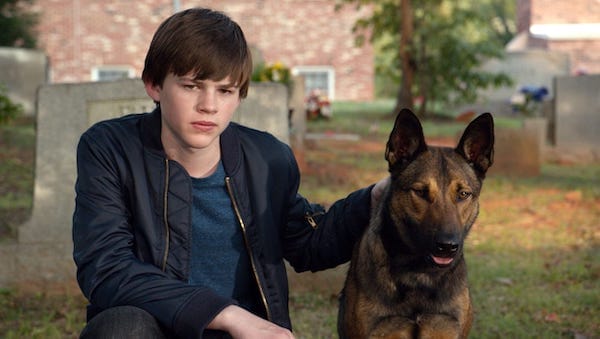 imdb.com
Here's a trivia for you. The 2015 film, Max, directed by Boaz Yakin, is dedicated to the memory of the 26 dogs and 25 handlers that have been killed in the service of their country since 2003.
I won't mention the movie title as it contains hints of the answer itself. He's certainly one of the most popular Walt Disney Pictures' pets, and the dog playing the character had the same name in real life. The film went on to inspire a whopping 4 sequels where the Golden Retriever tackled many other sports. Guess his name!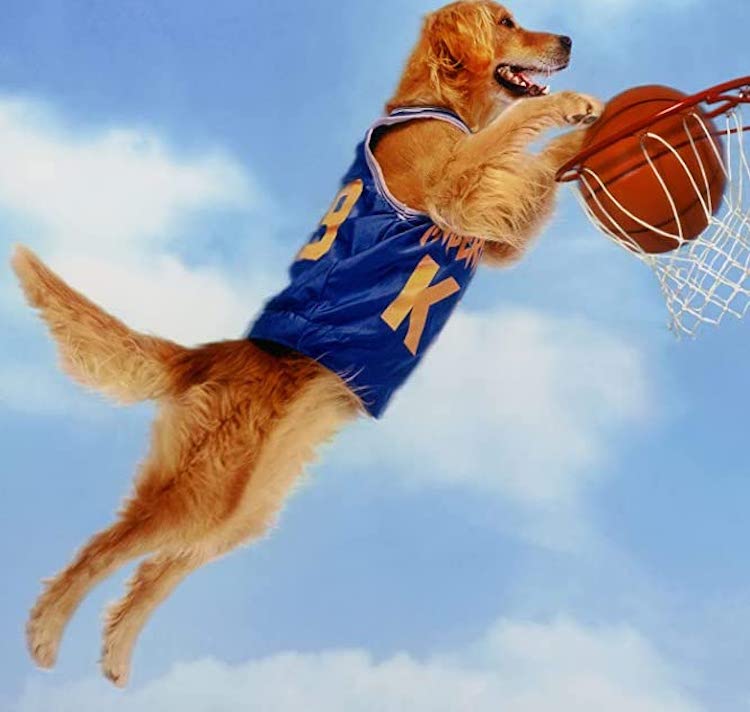 imdb.com
Air bud is based on a sports-playing Golden Retriever named Buddy, portrayed by Air Buddy. The franchise began in 1997 with the theatrical release of Air Bud, followed by its sequel, Air Bud: Golden Receiver in 1998.
A teen named Angus adopts this intelligent stray yellow Labrador Retriever. Several days later, while traveling along the coast of BC with Angus' father, John, the boy and dog become stranded when turbulent waters capsize their boat. Do you remember the name of the dog?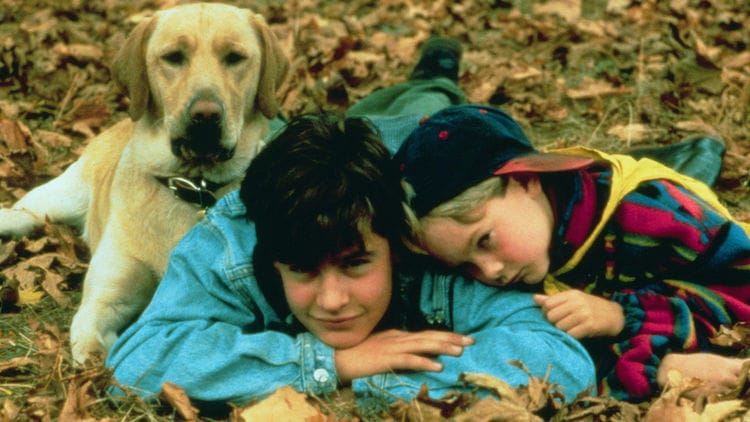 imdb.com
Yellow is highly intelligent and helps Angus when he is shipwrecked. They work together to attract rescue teams! Far from Home: The Adventures of Yellow Dog is a 1995 adventure film starring Jesse Bradford and directed by Phillip Borsos.
A mischievous Picardi-shepherd dog befriends a lonely young girl Opal, played by AnnaSophia Robb, in a new town and helps her make new friends and even mend the broken relationship between Opal and her father. Can you name this cute little dog?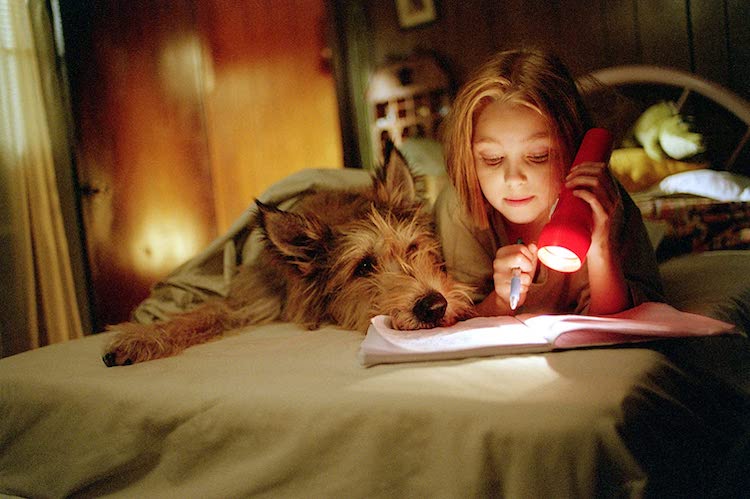 imdb.com
How did the dog get the name you ask? was running around in a Winn-Dixie supermarket, so her new owner decided to name her Winn-Dixie. Because of Winn-Dixie is a 2005 American family comedy-drama film based on Kate DiCamillo's 2000 novel of the same.
In the 2001 spy action comedy film Cats & Dogs, two favorite household pets compete with each other using espionage and computer-generated tactics. What is the name of the main Beagle who is new to the spy-dog agency?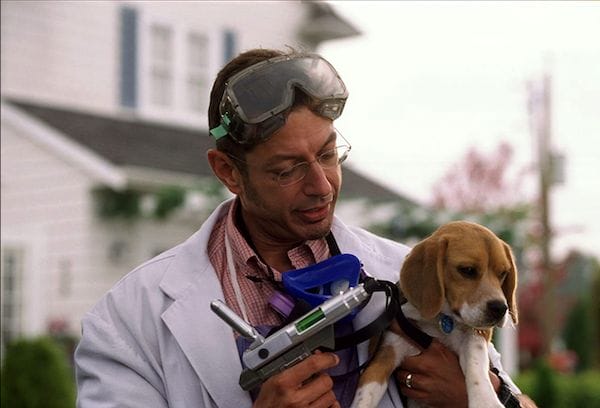 imdb.com
Cats & Dogs stars Jeff Goldblum, Elizabeth Perkins, and Alexander Pollock, with the voice of Tobey Maguire as Lou. The film depicts the relationship as an intense rivalry in which both sides use organizations and tactics that mirror those used in human espionage.
A teenage boy grows fond of a stray Golden retriever mix dog while helping his mother and younger brother run their Texas homestead while their father is away on a cattle drive. Can you guess the name of the dog? It starts with "OLD", I'll give you that.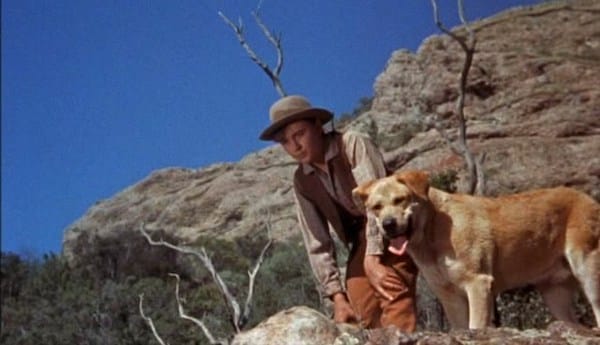 imdb.com
Produced by Walt Disney in 1957, the movie tells a story about a boy and a stray dog in post-Civil War Texas. This may be the very first famous movie dog, starring in a 1957 classic. In addition to being one of the most famous, the story of Old Yeller is known for pulling tears from all audience members without exception.
In one of Tom Hank's early films, he plays a police officer named Turner who adopts the dog of a murder victim. Do you remember the name of the Dogue de Bordeaux, which appears in this 1989 classic?
imdb.com
Turner & Hooch is a 1989 buddy cop comedy film starring Tom Hanks and Beasley the Dog who played Hooch. One great thing here is the incredible chemistry they have throughout the film!
BONUS. This adorable beagle was given to fan-favorite John Wick as a present from his wife Helen Wick shortly after her death. Can you recall the name of this adorable pup?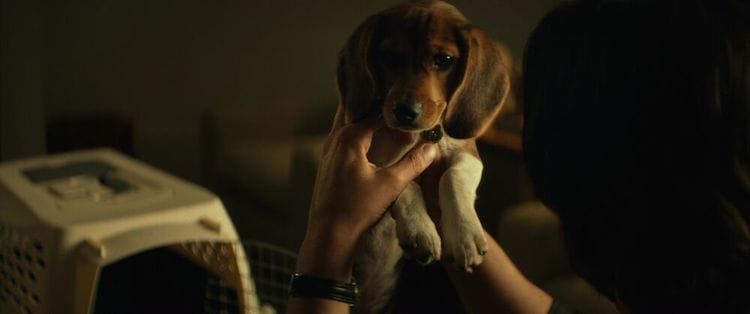 imdb.com
However, unforeseen events happened which sparked a rage in John and the rest is history.
Marty Preston, a small-town Southern boy, must rescue a young beagle from an abusive owner. Can you name the beagle?
imdb.com
Shiloh is a 1996 American family drama film produced and directed by Dale Rosenbloom with two sequels, Shiloh 2: Shiloh Season (1999) and Saving Shiloh (2006).
Brutal cold forces two Antarctic explorers to leave their team of sled dogs behind as they fend for their survival. In the film Eight Below there are two Alaskan Malamutes and six Siberian Huskies. What are the names of the 2 Alaskan Malamutes?
imdb.com
Each actor-dog had help from other dogs that performed stunts and pulled sleds. Eight Below is a 2006 American survival drama film that gives a moral lesson on survival, friendship, and adventure.
A family learns important life lessons from their adorable, but naughty and neurotic dog. Can you guess the name of the Labrador Retriever dog?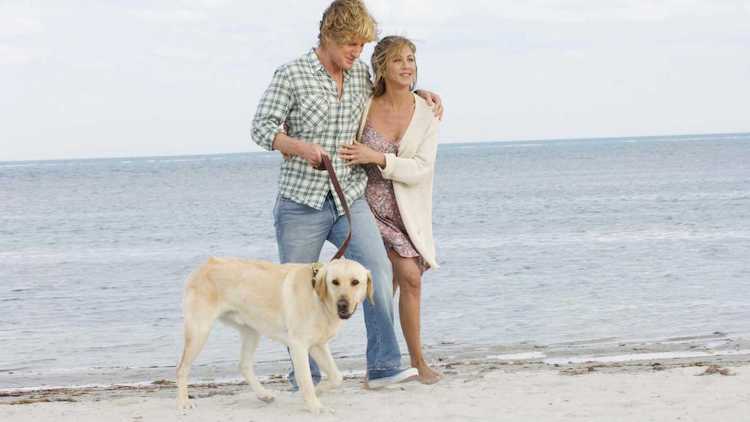 imdb.com
Marley & Me is a 2008 American comedy-drama film directed by David Frankel starring Owen Wilson and Jennifer Aniston as the owners of Marley.
Voiced by actor Josh Gad, A Dog's Purpose tells a story about a dog looking to discover his purpose in life over the course of several lifetimes and owners. What are the names of this unique pet soul?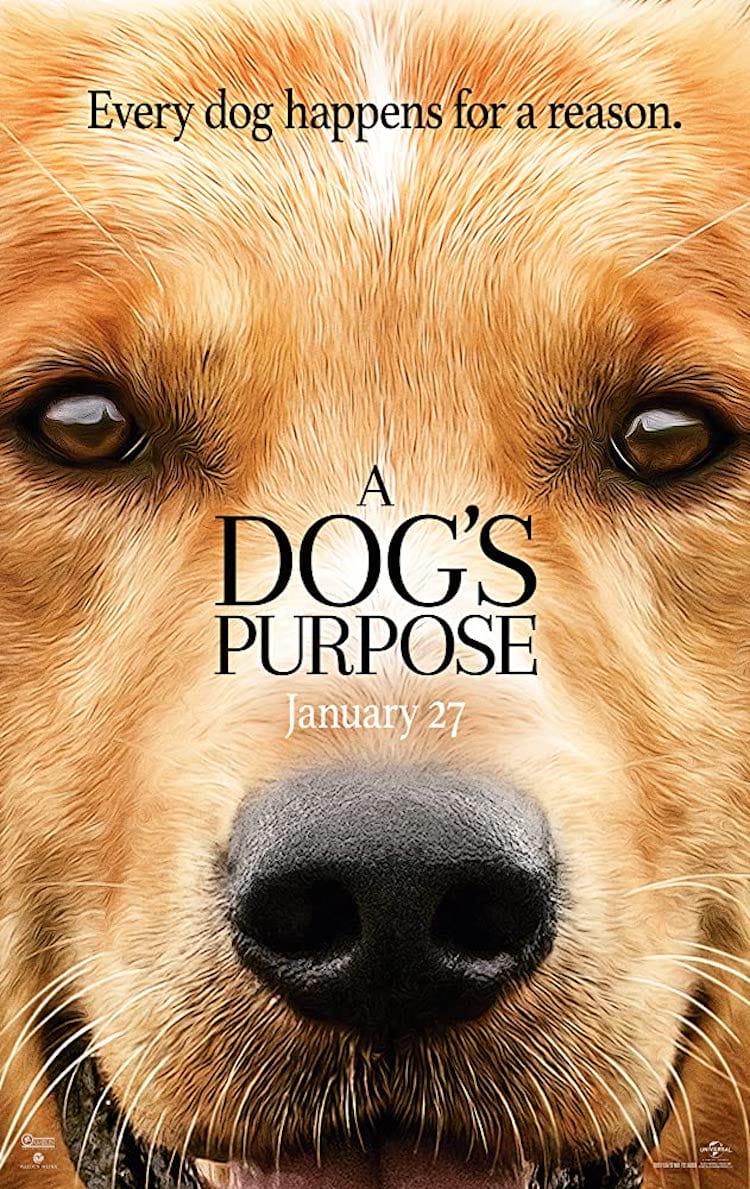 imdb.com
From a stray mongrel puppy, to a golden retriever(Bailey), to a german shepherd(Ellie), a Pembroke welsh corgi(Tino), and lastly a St. Bernard(Waffles/Buddy), this film took our hearts when Bailey has returned to his original owner. The film is based on the book that tells the story of a devoted dog who is looking for his rightful purpose and wants to fulfill it.
In this film, Dave Douglas played by Tim Allen tries to live a normal life despite the fact that he gets into a constraint relationship with a sheepdog. What do they call the sheepdog?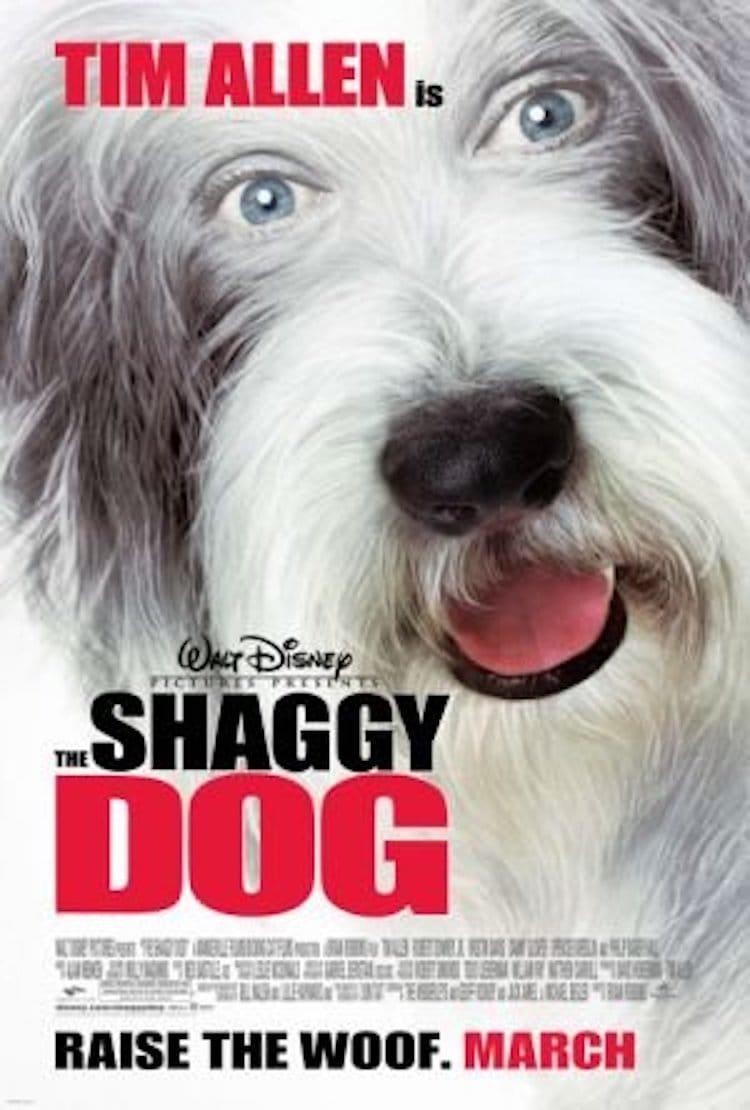 imdb.com
It turns out that Dave and the sheep dog are one and the same. Dave periodically turns into a sheep dog when seeing things that dogs typically go crazy for due to a curse. The Shaggy Dog is a 2006 American family comedy film directed by Brian Robbins.
This film tells a story of a sled dog who led the 1925 serum run yet was considered by most to be too small and weak to lead such an intense race. This was just released last year and became an instant movie hit! Can you guess the movie name?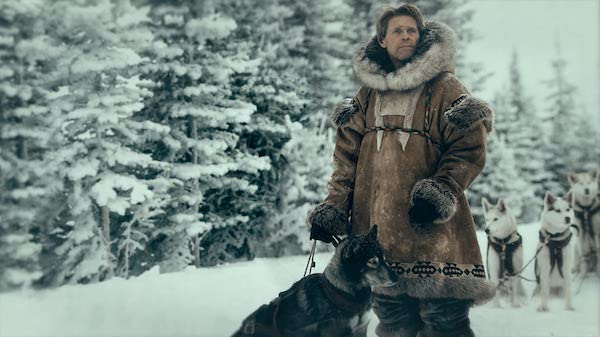 imdb.com
Togo is a 2019 American drama adventure film directed by Ericson Core and produced by Walt Disney Pictures. The film centers on the true story of Leonhard Seppala and Togo in the 1925 serum run to Nome to transport an antitoxin serum through harsh conditions during an epidemic of diphtheria.
Another self titled movie about a slobbering St. Bernard becomes the center of attention for a loving family, but must contend with an evil dog-napping veterinarian and his henchmen. Can you guess his name similar to a music composer?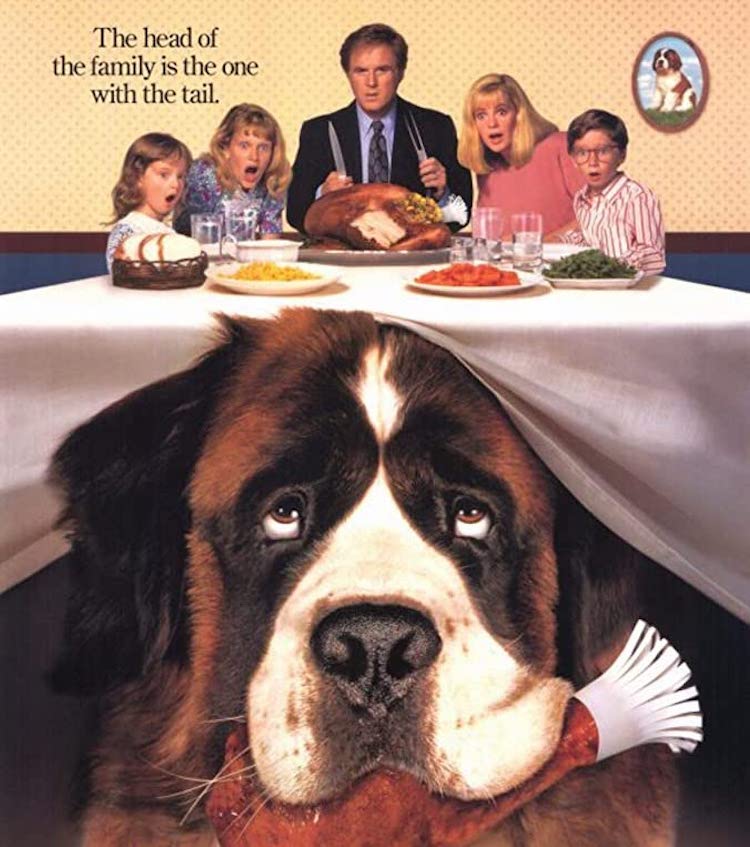 imdb.com
Beethoven is a 1992 American family comedy film, directed by Brian Levant. This titular dog spawned seven sequels and even a television series. Amazing!
How Many Dogs Can You Name From These Movies?
You are a dog movie guru!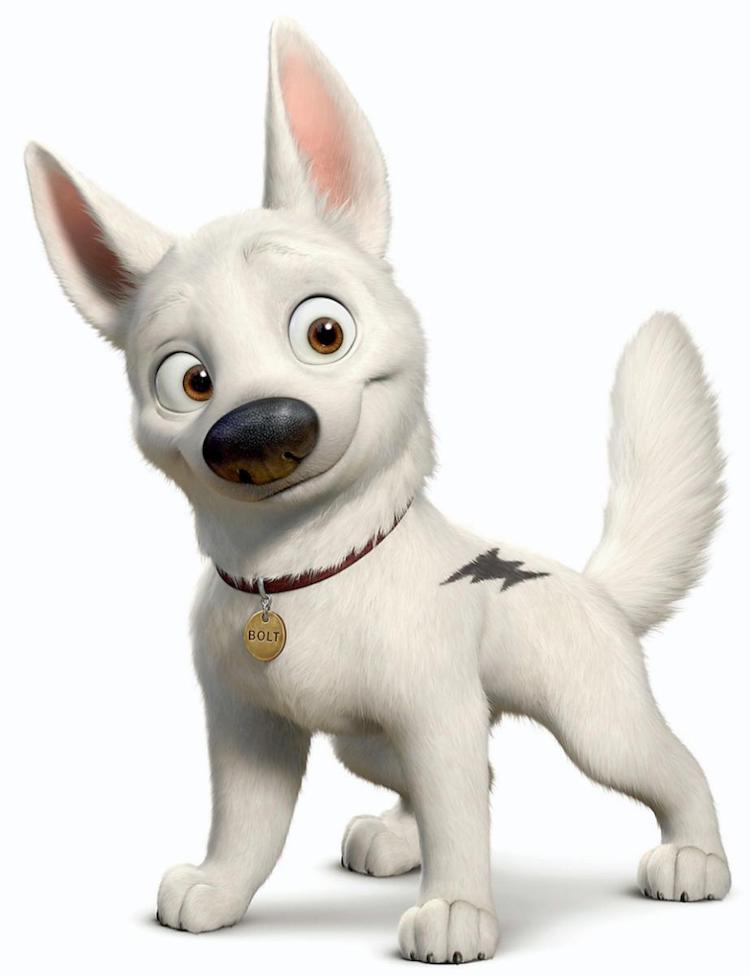 Share your results and ask your friends to take the quiz too!
You did great!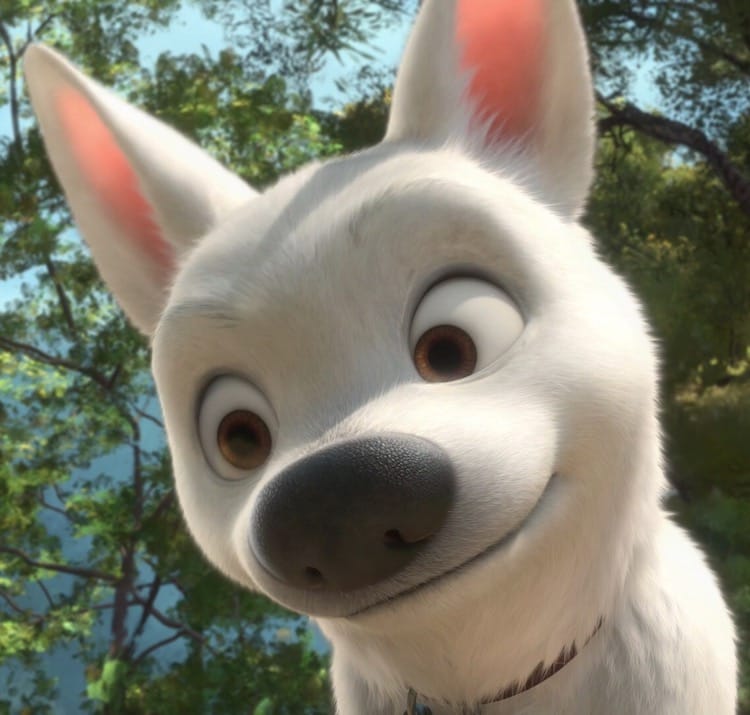 Share your results and ask your friends to take the quiz too!
You can do better next time!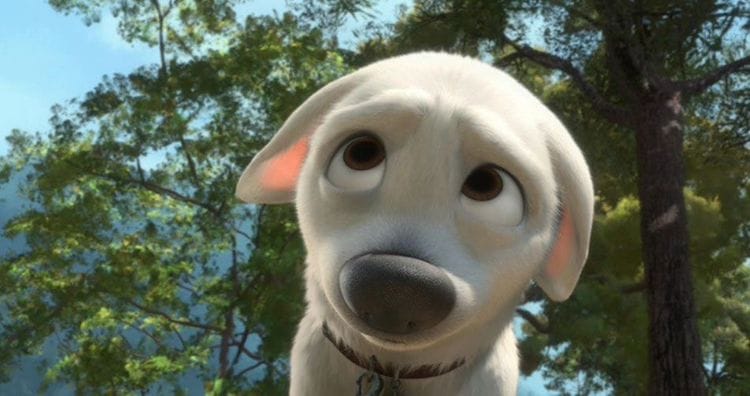 Share your results and ask your friends to take the quiz too!