No, we're not talking about famous people here. We're talking about famous donkey names!
They may not be famous in the traditional sense of the word, but they are famous to those who have pet donkeys and want a name for them.
Donkey owners often spend time thinking up creative names for their pets; after all, they can make or break an animal's personality.
So how do you pick a name? That depends on what you're looking for: funny, unique, cool…
This blog post is your go-to resource as it contains over 60 famous donkey names that will help you find one that suits your needs perfectly.
Here are the most famous donkey names that should inspire you.
Donkey Names Inspired by Cartoons
| | |
| --- | --- |
| Eeyore | Eeyore is the famous donkey character in the 'Winnie-the-Pooh' living in the Hundred Acre Wood. |
| Donkey | Donkey is the fictional character in the famous animated movie Shrek. |
| Small One | Small One is a famous character who is a donkey, in the 1978 Disney Animated Featurette released for Christmas. |
| Conchita | Conchita is the pet donkey character designed by the National Federation of Coffee growers who always accompanies his master with 2 bags of coffee beans on its back. |
| Gus | Gus is a donkey who plays football from Yugoslavia as portrayed in the Disney movie Gus |
| Francis | Francis is a talking army mule that debuted in the movies during the 1950s |
| Benjamin | Benjamin is the straightforward and wise donkey portrayed in the novel George Orwell's Animal Farm. |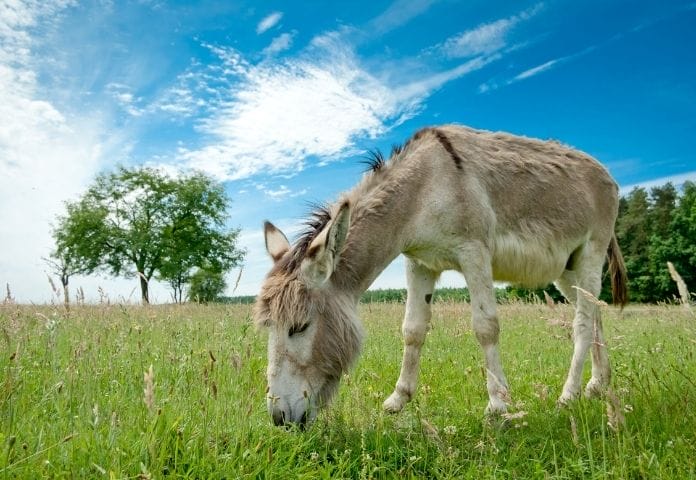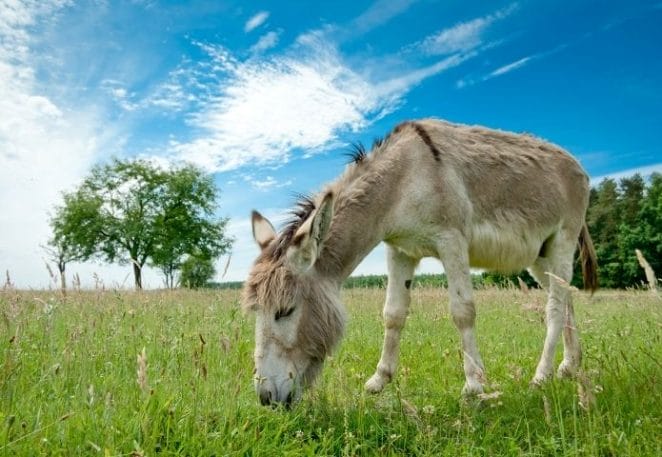 Donkey Names Inspired From Superheroes
Bucky
Jene
Mystique
Falcon
Scott
Wade
Panther
Professor X
Erik
Storm
Romanoff
Rogue
Logan
Steve
Wayne
Wanda
Peter
parker
Bruce
Hulk
Tony
Kitty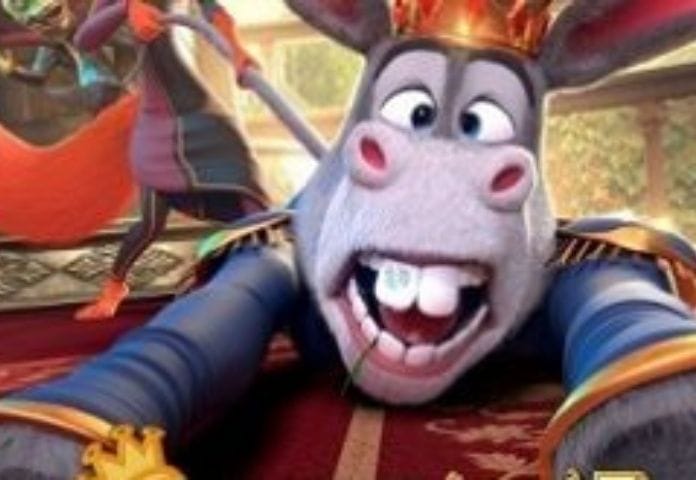 Donkey Names Inspired From Movies
Gandalf
Blondie
Balboa
Dude
Letty
Bluto
Dom
Rambo
Shaw
Tarzan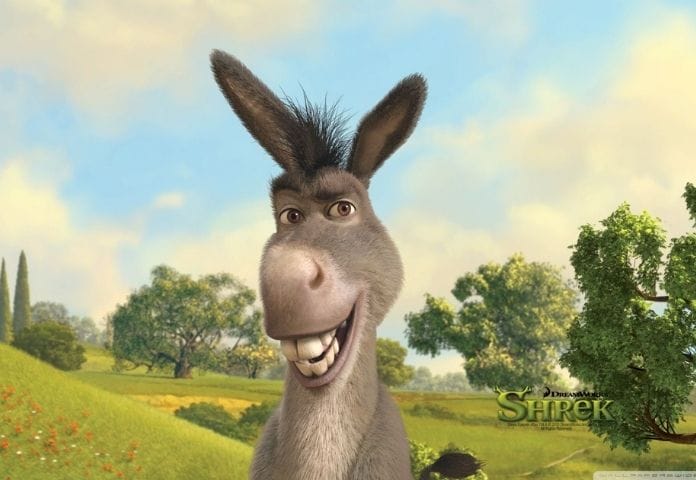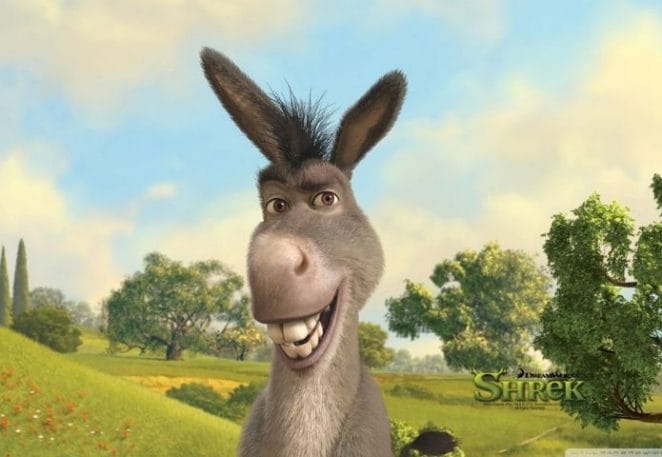 Famous Donkey Names
Shrek
Jack
Jill
Hobo
Rambo
Tassel
Duke
Dorass
Grey
Blondie
Bluto
Dude
Dom
Gandalf
Balboa
Tarzan
Shaw
Letty
Denim
Dune
Brutass
Duchass
Juliass
Pheneass
Rudy
Doodle
Pluto
Fred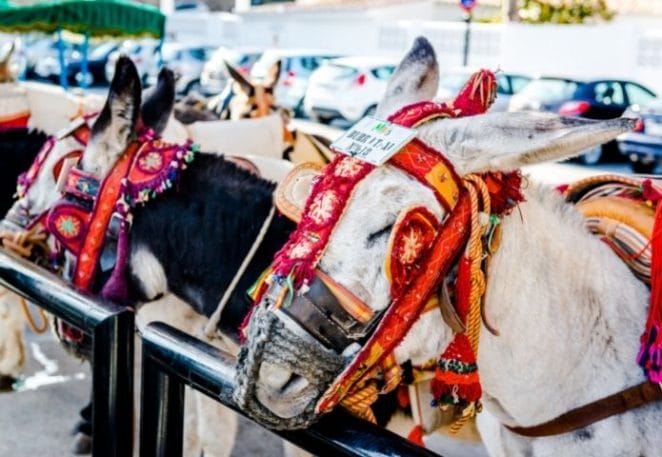 Well, there you have it. The most famous names for donkeys in the history of time! What name did your donkey get?
If not on this list, then maybe a more traditional one like Jack or Dottie from our list of baby donkey names would help.
Whatever you end up naming your pet donkey, we hope that they're happy with their new name too!