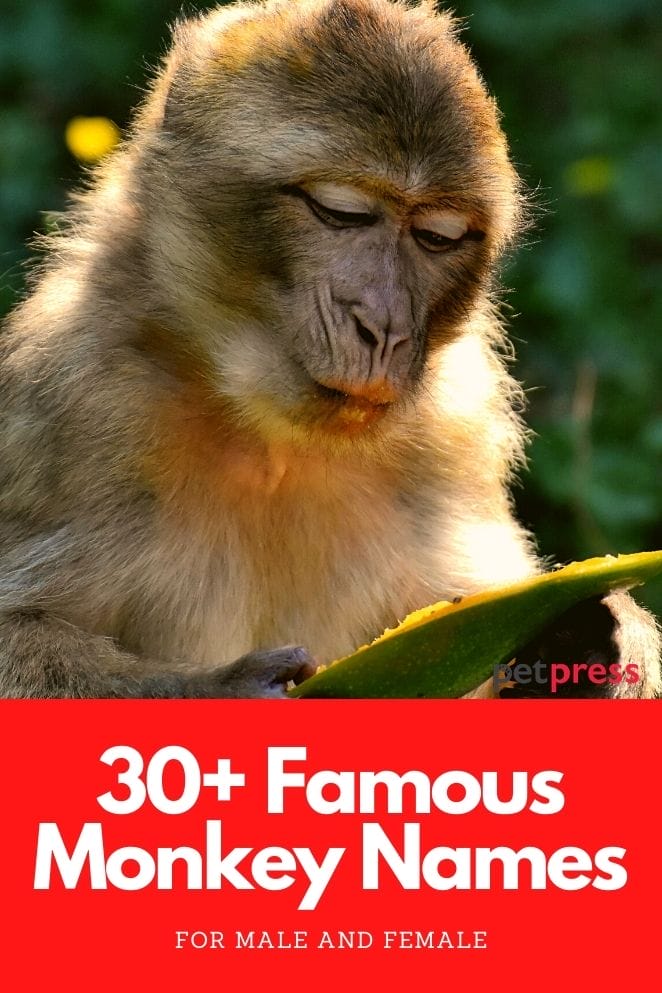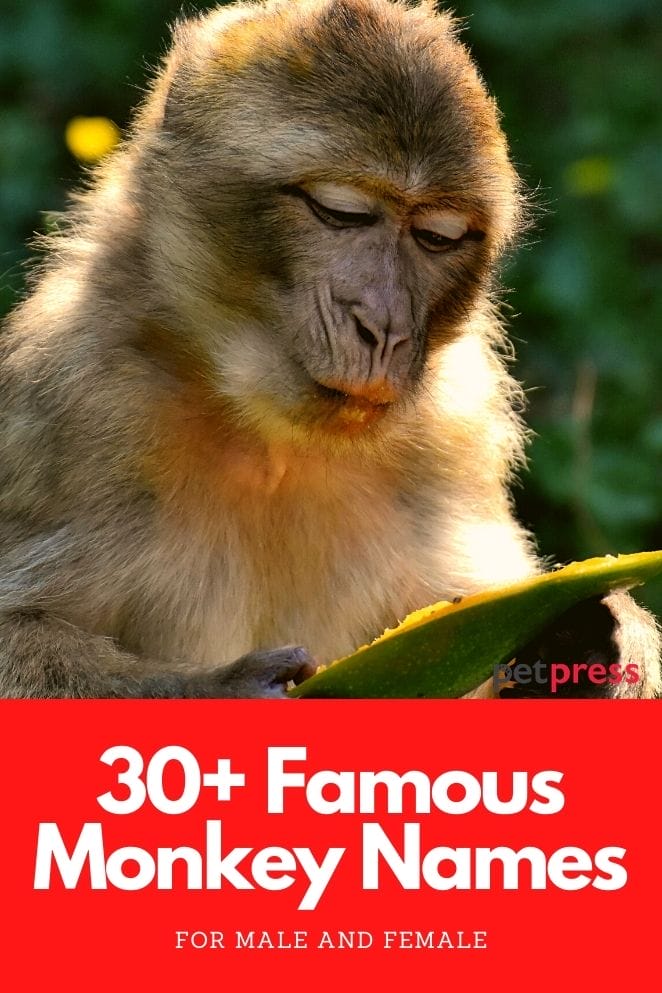 Most of the time when you think famous monkey names, you think Abu from Aladin. Just one of the many famous monkey names from disney movies. But there are also still many monkey characters in movies that became famous and you can use their name to your monkey.
You can use Spike from Ace Ventura, or Crystal From Hangover. And here some other famous monkey names.
Here are the best famous monkey names of all time
Marcel (Friends)
King Louie (The Jungle Book)
Chim Chim (Speed Racer)
Caesar (Rise of the Planet of the Apes)
Betsy (Outbreak)
Joe (Mighty Joe Young)
Cheeta (Tarzan the Ape Man)
Clyde (Every Which Way But Loose)
Cornelius (Planet of the Apes)
Soni (Underground)
Dexter (Night at the Museum: Secret of the Tomb)
Babi (Treasure Buddies)
Hunk (Russell Madness)
Monty (Monkey Up)
Crystal (The Hangover Part II)
Sieg Heil (Raiders of the Lost Ark)
Bear (B.J. and the Bear)
Spike (Ace Ventura: Pet Detective)
Ella (Monkey Shines)
Mr. Teeny (The Simpsons)
Virgil (Project X)
Dunston (Dunston Checks In)
Amy (Congo)
Ricky (The Big Bang Theory)
Ed (Ed)
Jack (MVP: Most Valuable Primate)
Kassim (Sinbad And The Eye Of The Tiger)
Sydney (The Incredible Shrinking Woman)
Suzanne (Jay & Silent Bob Strike Back)
Raffles (The Barefoot Executive)
Dodger (Monkey Trouble)
Bonzo (Bedtime For Bonzo)
Clements (Funky Monkey)
If you're looking for other ideas for a monkey names, then we have a handy monkey name generator that could you help you choose a name which you prefer.