Unlike a cat or a dog, owning a pet monkey could be very challenging in terms of pet care and maintenance. With over 260 species, monkeys are also very sensitive and require a safe ground where they can call 'home'. Thus, giving them the perfect name is important. Here are some of the funny, cool, and famous monkey names which are also not commonly used for both male and female.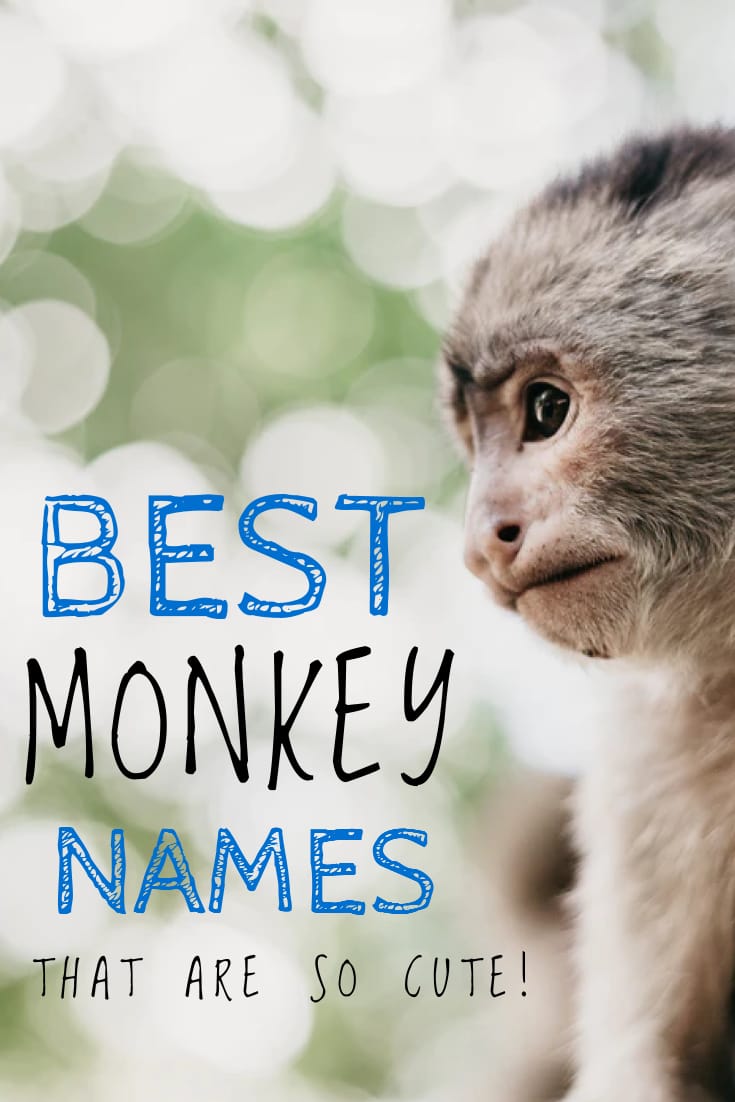 Male Monkey Names
Chucky
George
Bing
Charlie
Congo
Leo
Cedric
Bear
Milo
Monty
Jared
Hunky
Caesar
Max
Albert
Steve
Chester
Hector
Banana
Bubbles
Beans
Bandar
Flunkey
Mike
Pilo
Hister
Edward
Herbie
Marvin
Bertie
Arthur
Adam
Conrad
Jasper
Ned
Dave
Titano
Ape
Otis
Snoopy
Louie
Freedo
Cyril
Maurice
Byron
King
Master
Roger
Jack
Cheeks
Female Monkey Names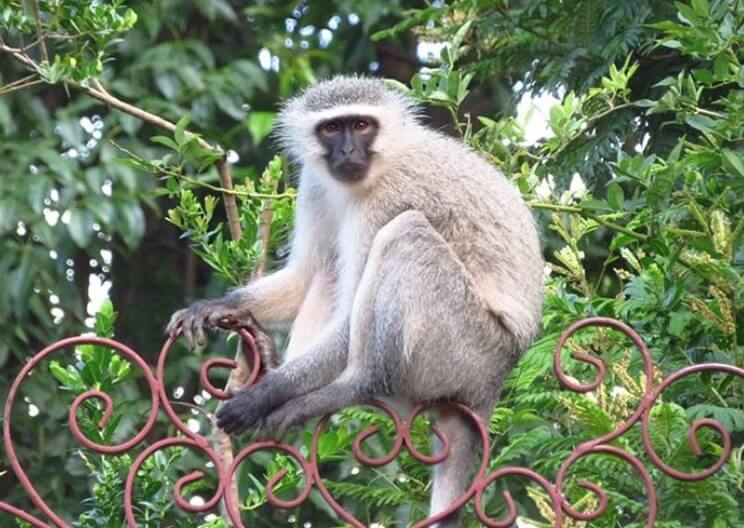 Anie
Nica
Kiki
Liz
Tisa
Lulu
Rose
April
Nia
Kira
Lami
Wink
Sheila
Kye
Molly
Calli
Fiona
Filomena
Zuli
Lavy
Maggie
Alene
Isis
Lolly
Bibi
Zini
Merry
Kila
Suri
Liliana
Star
Mia
Ira
Anna
Oli
Koko
Famous Monkey Names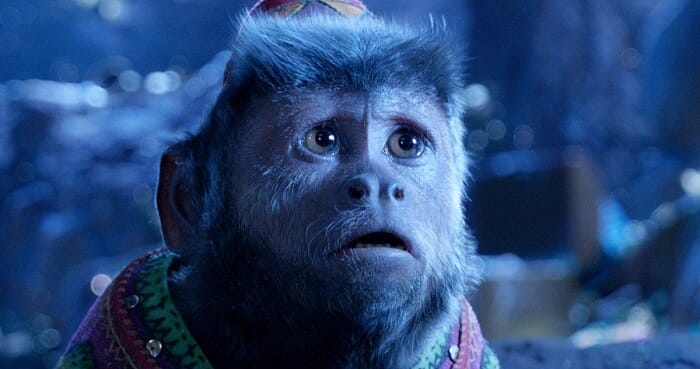 Abu (Aladdin)
Marcel (Friends)
Donkey Kong (Donkey Kong)
Matata
Aldo (Planet of the Apes)
Snowflake
Bingo (The Banana Splits)
Grape Ape (The Great Grape Ape Show)
Professor Bobo (Mystery Science Theater 3000)
Sieg Heil (Raiders of the Lost Ark)
Terk (Tarzan)
Ella (Monkey Shines)
Bonnie
Dr. Zaius (Planet of the Apes)
Kiki (Magical Sentosa)
Blip (Space Ghost)
King Louie (The Jungle Book)
Jack (Pirates of the Caribbean)
Baboon (Skunk Fu)
Betsy (Outbreak)
Tetra
Cheeta (Tarzan the Ape Man)
Tala (Shimmer and Shine)
Clyde (Every Which Way But Loose)
Joe (Mighty Joe Young)
Boots (Dora the Explorer)
Spike (Ace Ventura: Pet Detective)
Gordo
Oliver
Gleek (Super Friends)
Cornelius (Planet of the Apes)
Lazlo (Camp Lazlo)
Chim Chim (Speed Racer)
Bear (B.J. and the Bear)
Lancelot Link (Secret Chimp)
Koko
Mr. Teeny (The Simpsons)
Albert (The First Monkey In Space)
Utan (Vandread)
Willie B
Caesar (Rise of the Planet of the Apes)
Pipsqueak
Bubbles (Dragon Ball Z)
Klaus (Saturday Night Live)
Virgil (Project X)
Kong (King Kong)
Bion
Darwin (The Wild Thornberrys)
Bo-oby (Perman)
Maurice (Marsupilami)
Rafiki (The Lion King)
Zakhar
George (Curious George)
Moon-Watcher (2001: A Space Odyssey)
Sam, Ham, Enos (NASA Ape-O-Naut)
Crystal (The Hangover Part II)
Abrek
Soni (Underground)
Yoyo (Blinky Bill's Extraordinary Balloon Adventure)
Nikko (The Wizard of Oz)
Gordo, Able, Baker (US Army Ape-O-Naut)
If you love Disney movies like me, here are 70 famous monkey names inspired by disney characters.
Cool Monkey Names
Grace
Izabella
Alissa
Lilliana
Fred
Bella
Louis
Jannis
Achilles
Chubby
Luis
Chris
Scot
Zoey
Nina
Zara
Floriana
Rooney
Flo
Jimi
Thom
Sophia
Aladdin
Brina
Leon
Breana
Angelo
Jerry
Mindy
Mooney
Dana
Lolita
Smokey
Rover
Lori
Carly
Kari
Cute Monkey Names
Amy
Sydney
Ari
Boo
Virgil
Dunston
Baby
Mini
Chip
Twiggy
Yono
Sun
Ed
Lolo
Chimp
Clements
Bonzo
Rio
Apina
Andross
Abi
Dodger
Bits
Related: 200 Cute Monkey Names for Males and Females.
Monkey Names Beginning with M
Morris
May
Melvin
Malice
Maggie
Monday
Montana
Mira
Midas
Maddie
Mozart
Marco
Melissa
Maia
Mango
Monica
Mary
Mason
Morgan
Mellisa
Maisy
Micki
Maximus
Mandy
Melody
Marvin
Mark
Malibu
Mia
Marlo
Monty
Muffin
Molly
Michaelangelo
Maragret
Marissa
Moca
Mickey
Max
Mika
Matilda
Marilyn
Maverick
Manson
Merlin
Misha
Manilla
Mayson
Marlene
Marshall
Morselina
Marcy
Megan
Marisa
Mako
Martin
Mikey
Mimi
Marley
Martha
Merry
Milo
Mistie
Lists of monkey names are a great way to get inspiration and hopefully find the name you are looking for. You can also browse our funny monkey names or use our monkey name generator. Our monkey name generator finds a name based on individual characteristics of your monkey!