Is your cat in need of a new name? Check out these Finnish cat names for some inspiration!
These names are both unique and stylish, perfect for any discerning kitty.
So choose your favorite and give your furry friend a moniker that will make them stand out from the crowd. They'll thank you for it!
Male Finnish Cat Names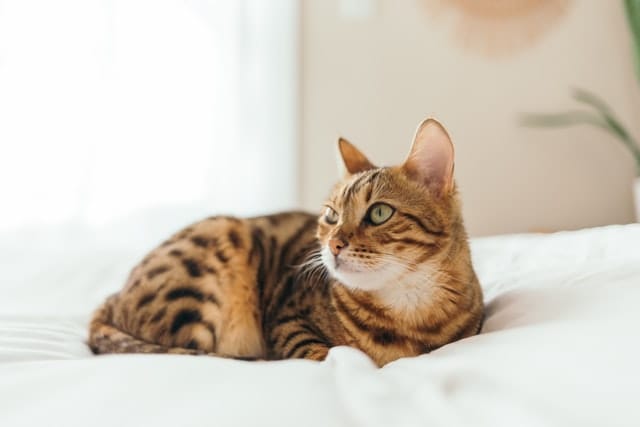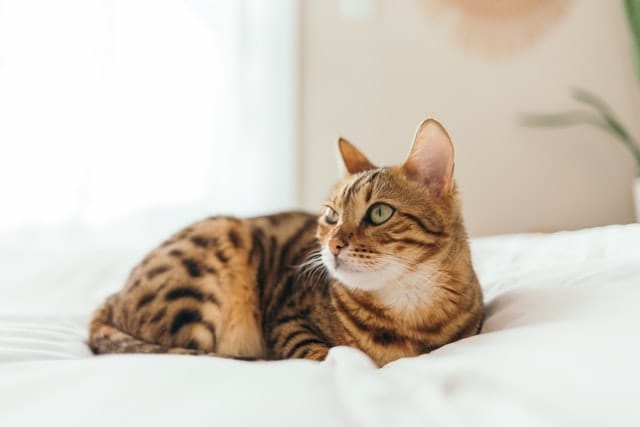 | | |
| --- | --- |
| Names | Meanings |
| Eero | Finnish designer Eero Saarinen, who created the Tulip table. |
| Esa | The Finnish version of Isaiah, this name means 'God is my salvation'. |
| Kauko | |
| Onni | This popular Finnish boys name means happiness or luck – a great uplifting name for troubled times. |
| Ove | This typically Nordic name means active at work, and is another Finnish classic. |
| Jere | The Finnish form of Jeremiah, this strong name means exalted of the Lord. |
| Kalle | The Finnish version of the name Karl, it means strong. |
| Janne | The Swedish and Finnish form of John, it means God is merciful. |
| Miika | This Finnish name is also derived from Hebrew, and it means who is like God |
| Taavetti | The Finnish version of the name David, it means beloved. |
| Aleksanteri | The Finnish version of Alexander, which means defender of man. |
| Tauno | This old-style Finnish name means peaceful and modest. |
| Tapio | This Finnish male name means leader of the wood or forest, and is a great choice for nature lovers. |
| Kasper | We love this cute Finnish twist on Casper, which means treasure. |
| Mikael | Another name from Finland whose origin means who is like God; as you can probably tell, this Finnish spin is closely related to the English name Michael. |
| Kenai | This strong Finnish boys name means flatlands. |
| Aimo | This Finnish name means proper or thorough. |
| Veikko | This means 'brother', and is apparently making a comeback as a boy name in Finland. |
| Eemil | The Finnish version of Emil, which is also popular with Swedish families, and actually originates from Germany. The name itself means to strive or excel |
| Aepeli | The Finnish version of Abel, this name means breath. |
| Toivo | One of the Finnish boy names we particularly love, in English this translates as 'hope'. |
| Jari | This popular Finnish boy baby first name translates as God will raise up. |
| Santeri | A Finnish spin on Alexander. It means defender of man. |
| Eino | The Finnish form of Henry, this is another name that means ruler |
| Antti | This popular Finnish boy name is a version of the Greek name Andreas, which means manly. |
| Joona | The Finnish version of the name Jonah, which means dove or pigeon. |
| Aato | This Finnish boy name translates as evening. |
Female Finnish Cat Names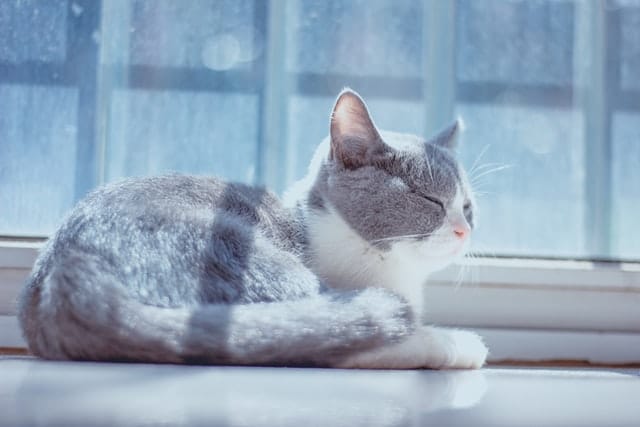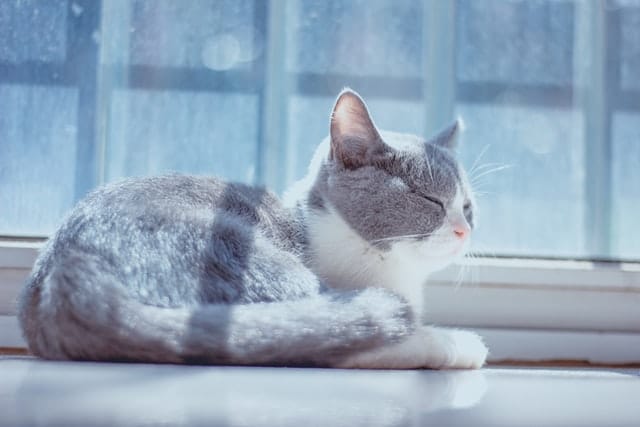 | | |
| --- | --- |
| Names | Meanings |
| Reeta | This is the Finnish form of Margaret, and its origin is from the words that mean pearl or cluster of blossoms. |
| Kaija | Another Finnish spin on the name Katherine |
| Nissa | This super-Scandi name translates as mischievous elf. |
| Eveliina | This pretty Finnish name means life. |
| AnnaorAna | This Nordic name is a firm favourite in Finland. This Finnish favourite translates as favour or grace. |
| Marja | This is yet another Finnish and Swedish form of Mary, which means berry. |
| Eevi | Eve and Evie have been taking off as popular names in the UK for some time, but if youre after a Finnish spin, try this variant. The name comes from the Latin word for living |
| Lykke | This cute Finnish/Scandi name means happiness – you say it so it sounds like licky. |
| Noora | This name is very popular in Finland, and it means light. In England, we tend to spell it Nora, but the extra o gives it a definite Finnish feel. |
| Aino | This pretty name means the only one, and is quintessentially Finnish. Ainos origin is as a character in the famous th-century Finnish poem Kalevala, which draws from folk stories and mythology. |
| Emilia | The Finnish feminine version of Emil, once more this name means to excel. |
| Aada | This super-popular Finnish name is similar to the popular English name Ada, and means 'noble type'. |
| Inka | This is the Finnish form of the name Inga, and its origin is from the meaning Ings protection (in Norse mythology Ing was the god of peace and fertility). |
| Erika | This Finnish version of Erica means ruler. |
| Milla | This Finnish girl name means noble. |
| Elea | This means strange, and was the most popular girl baby name in in Finland, making it a bona fide Finnish hit. |
| Lotta | This popular Scandinavian girl name translates as free – a lovely Finnish twist on the more usual Lottie. |
| Maria | This familiar girl name is extremely popular with Finnish families and another one that means berry. |
| Leah | This Hebrew name meaning wild cow is popular as a Finnish girl name in the land of the midnight sun. |
| Olivia | It might originally be English, but this classic girl name is growing in popularity in Finland, so weve included it as part of our Finnish inspiration. |
| Helka | This Nordic name derives from the old Norse word helgi and means blessed or holy. If youre after something strong and Finnish-sounding for a baby girl, its perfect. |
| Katja | The Finnish version of Katya, this sweet name translates as pure. |
| Sade | This lovely Finnish name means ray of light. |
| Helmi | If youre on the search for a gorgeous Nordic girl baby name, this Finnish name could be perfect. It comes from the words for pearl or bead, and its origin is the word for amber. Its also the Finnish version of Wilhelmina. |
| Nea | One of those Finnish names you may well already know, this means flower. |
| Fredrica | This name means peaceful ruler. Its origin is from Germany, but this is the Finnish version. |
| Mari | This Scandinavian name means berry, and is a Finnish form of Mary. |
| Tove | We love this typically Finnish name – in fact, the author of the Moomins series of books was called Tove Jansson, and these little trolls are our favourite Finnish creation ever. |
| Taika | This means magic or spell in Finnish – if youre after Scandi first names for girls, its worth considering. |
| Ruusu | The Finnish form of Ros, this, as you might guess, has its origin in the word for rose. |
| Pinja | This cute Finnish name translates as pine tree, which couldnt be more Nordic if it tried. |
| Hulta | This old Norse name means devoted and gracious |
| Kaarina | The Finnish form of the name Katherine, which means pure. |
| Pilvi | This lovely Finnish name has its origin in the word for cloud. |
| Satu | This gorgeous Finnish girl name means fairy tale. |
| Sofia | Strictly speaking this isnt a Finnish name either. But were including it here on our list, as it is extremely popular with Finns and their family. In fact, in it was the third most popular girls name, after Olivia and Elea. |
| Minna | This Finnish moniker means courtly love. |
| Lilja | This Swedish and Finnish name means lily in both Swedish and French. Its also one of the Finnish surnames you might encounter, too. |
| Saira | This is a Finnish twist on the girl name Sarah, and it means bird of love. |
| Ansa | This timeless Finnish name for little girls means virtue. |
Unisex Finnish Cat Names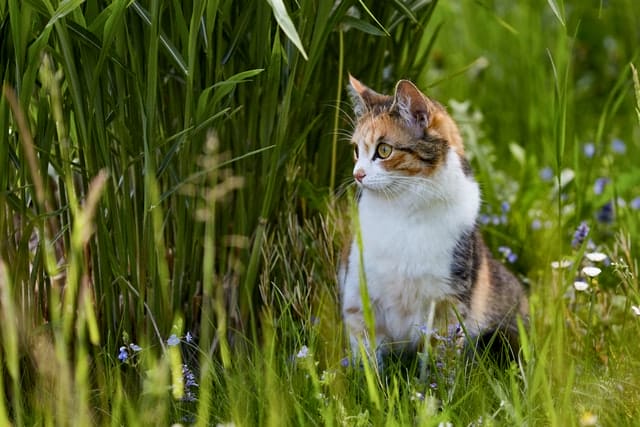 | | |
| --- | --- |
| Names | Meanings |
| Tyyne | This means calm or serene. |
| Tahti | This means star in Finnish, and makes a great unisex name, with a dose of nature thrown in. |
| Aurinko | This means sun, making it ideal for parents looking for something inspired by the natural world. |
| Lenni | This means brave lion, and can be used for boys or girls, so it sounds super-modern right now. |
| Arja | This means divine, and can be used for boys or for girls. |
| Toni | This can be used for girls or boys by Finns. Its short for Anthony, which means praiseworthy. |
| Kuu | This translates as moon, and is great if you loved nature-inspired names. |
| Jora | This means Autumn rain or bear; one of those great names that can be used for any gender. |
| Aki | This means born in Autumn, crystal or bright. |
| Runo | This beautiful, unusual names origin is from the Finnish word for poem; ideal whether you live in Finland or not. |
| Lumi | This lovely name is from the Finnish name for snow. What could be more appropriate in a country where the temperature often dips to -° in the Northern regions? |
| Anu | The Finnish version of Anna, but it can be used for any gender. It means 'heavenly one'. |
Hopefully, these name ideas can give you the inspiration to name your cute cat. If not, check out our list of popular Scandinavian cat names and see for yourself how charming they are!