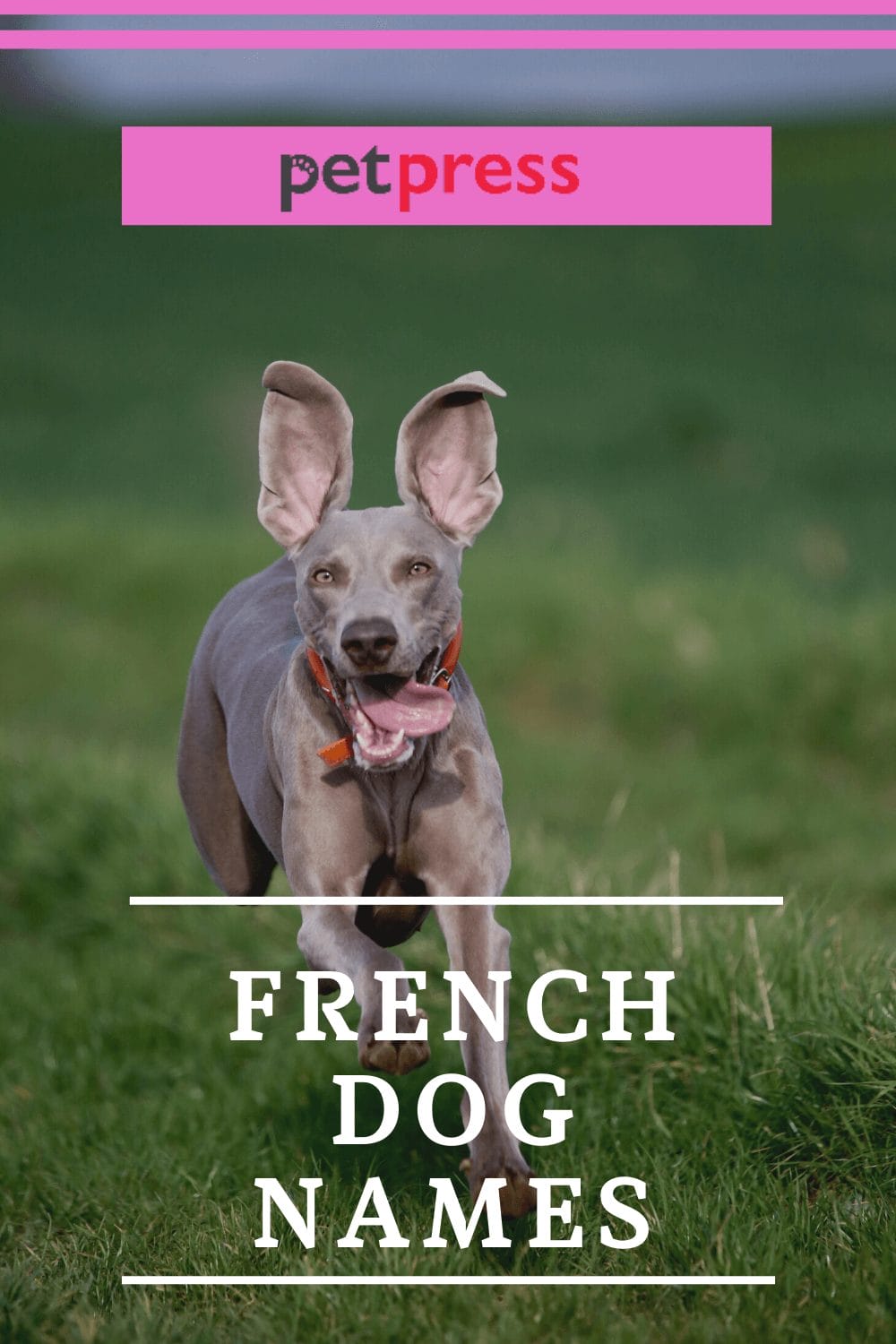 France is a well known country for their wine, food, beautiful sights and exotic language. No wonder French language is considered as the sexiest accent in the world. If you are willing to name your dog with French name it would be an excellent idea due to its uniqueness. So, without wasting your time, please check our french dog name ideas to inspire you to name your cute puppy. 
Male French Dog Names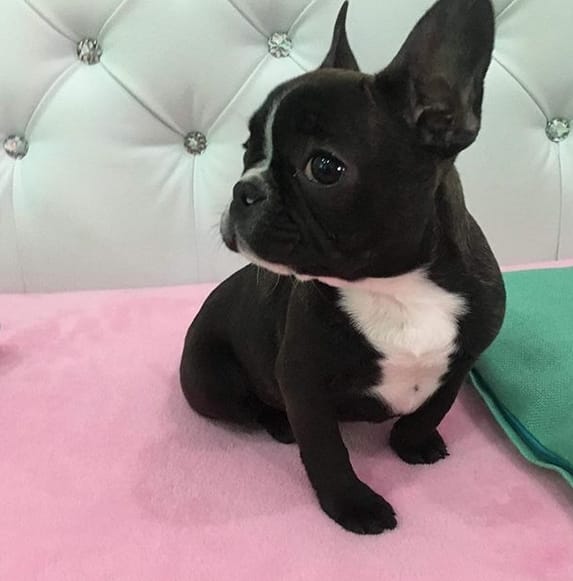 Julien (youthful)
    Astin
    Alexandre
    Arnaud (powerful eagle)
    Cain
    Denis (God of wine)
    Franck
    Raimond
    Gerard
    Amoureux (lover)
    Guillaume
    Remi
    Guy (fighter, guide)
    René (reborn)
    Benedict
    Alfred
    Chanceux (lucky)
    Lucas
    Eddie
    Maurice
    Cornett
    Henri
    Monet (one of our best french dog names)
    Lucien (bringer of light)
    Reynard (strong counselor)
    Beau (handsome)
    Rémy
    Vallois (a Welshman)
    François (French)
    Beldoin (brave friend)
    Francois (free or French)
    Lafayette
    Emile (industrious)
    Cesar
    Darcel
    Patrik
    Teddie
    Quennel (oak tree)
    Enzo (conquering)
    Chevalier
    Ulysse
    Philippe (lover of horses)
    Hugo
    Casanova
    Tristan (bold or sad)
    Noel (Christmas)
    Éclair (lightning bolt)
    Bastille
    Rodin
    Heureux (happy)
    Dominoe
    Arthur
    Voltaire
    Pascal
    Oliver
    Alphonse
    Sebastien
    Toulouse
    Manet
    Guismo
    Bonaparte
    Claude
    Matthieu
    Porter
    Richard
    Bruno
    Troy
    Aubin (white, fair)
    Narcissique (narcissist)
    Saville
    Christophe
    Frédéric
    Alvin
    Albert
    Patrice
    Odie
    Gustave
    Percy
    Leon (brave as a lion)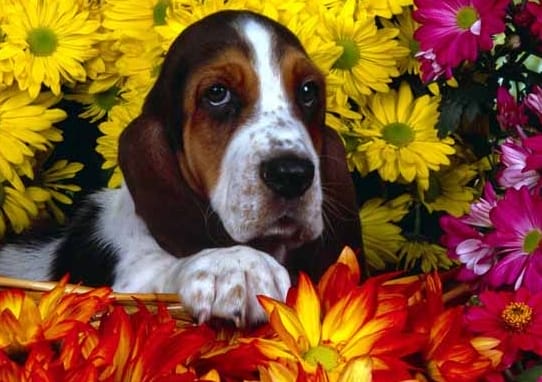 Jean
    Stuart
    Grégoire
    Damien
    Flaneur (aimless loafer)
    Harvey
    Abi
    Benjamin
    Chevy
    Marcel
    Quentin
    Luc (light)
    Erik
    Leo
    Antoine (priceless)
    Danton (praiseworthy)
    Abel
    Gérard (brave with a spear)
    Lucien (bringer of light)
    Armand (soldier)
    Leroux (red head)
    Dash
    Gilles
    Salomon
    Merle
    Bernard
    Fabien (one of our trendy French dog names for boy puppies)
    Ace
    Émile (industrious)
    Milou
    Martin
    Alfonse
    De Gaulle
    Rififi (trouble)
    Michel
    Étienne
    Norris
    Pierre
    Elliot
    Gerald
    Severin (severe)
Female French Dog Names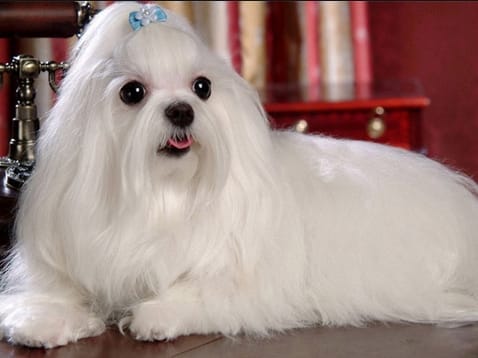 Fantine (childlike)
    Gamine (playful, mischievous)
    Lisette
    Gabrielle
    Desireé (desired)
    Heloise
    Roce
    Patrice
    Brigitte (strong)
    Aimeé (friend, beloved)
    Ophelie (help, aid)
    Belle (beautiful)
    Olympe
    Soleil (sun)
    Edith
    Parfait (perfect)
    Sylvie (woodland, forest)
    Delphine (dolphin)
    Suzanne
    Adele (noble)
    Jeanette
    Eloise (famous in war)
    Agnès
    Vivienne (lively, animated)
    Ninon (favor, grace)
    Patrice
    Nicolette
    Margeaux
    Jacqueline
    Coco
    Madeleine
    Céline (moon)
    Lyonette (little lion)
    Audrey
    Coquette (flirt)
    Violette
    Odette (melodic)
    Brie
    Lili
    Nanon
    Lulu
    Sophie
    Paris
    Honoré
    Bella
    Allette (winged)
    Isabel
    Éclair
    Bonbon (candy)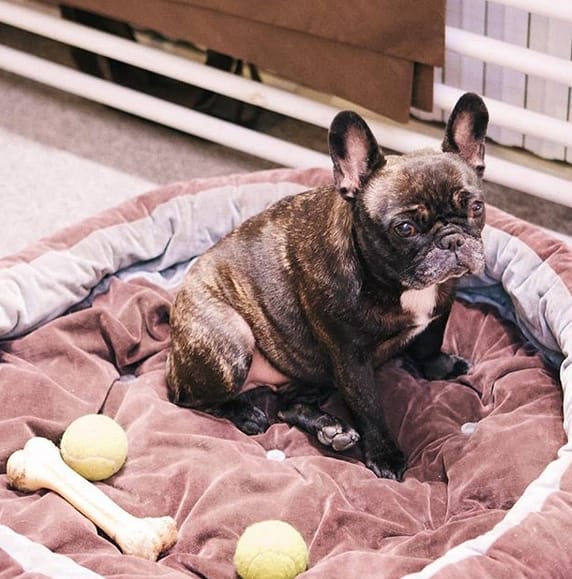 Bebe (baby)
    Dominique (belonging to the Lord)
    Fleur (flower)
    Jolie (pretty)
    Marcelle (warlike)
    Renée
    Mignon (cute, dainty)
    Cherie (beloved)
    Fifi
    Helene
    Felicite (happy, lucky)
    Nana
    Chantal (song)
    Therese
    Caroline
    Esmé (esteemed, loved)
    Elodie
    Giselle (pledge)
    Mathilde
    Hilaire (cheerful, merry)
    Gigi
    Bijou (jewel)
    Elle (she)
    Chanel (as in Coco)
    Blanche (white)
    Josette
    Alair (cheerful)
    Papillon (butterfly)
    Sabine (one of our French dog names for girl puppies)
    Monique
    Riviera
Are you still looking for more unique dog names from all over the world? No worries, we have compiled all dog name ideas in many languages. You can find our international dog names.