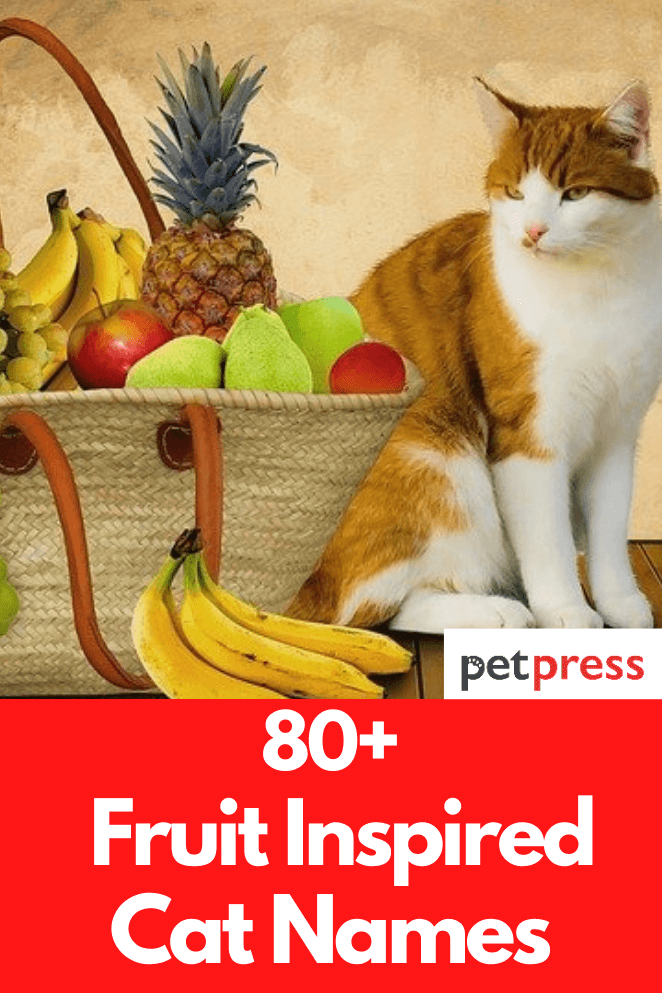 Fruits are healthy for humans and also for some animals like cats. But sometimes, it is rarely hard to find any cat eating fruit, since they prefer meat over fruit.
If you are looking for a unique way to name your adorable kitten, naming him/her based on fruit names would be a good idea, especially if you are a fruit lover, or a vegetarian, or a healthy food lover.
So here are the ideas of the cat names inspired from fruit names!
Male Fruit Cat Names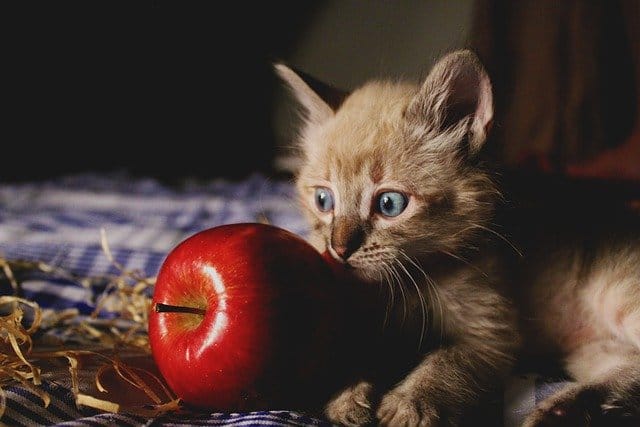 Loquat
Salak
Plum
Coconut
Zucchini
Kumquat
Redcurrant
Jambul
Tangelo
Pea
Olive
Grape
Squash
Apricot
Rambutan
Persimmon
Soursop
Melon
Plantain
Tamarillo
Pumpkin
Plumcot
Lemon
Guava
Crab apple
Damson
Satsuma
Avocado
Longan
Breadfruit
Tomato
Loganberry
Eggplant
Durian
Tomato
Açaí
Dragonfruit
Jackfruit
Currant
Fig
Mango
Date
Cucumber
Banana
Female Fruit Cat Names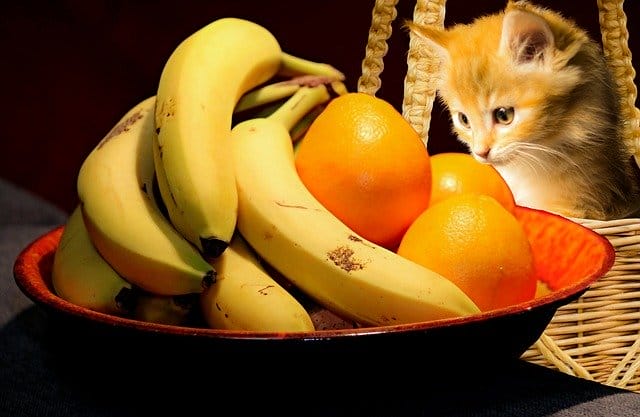 Abiu
Ackee
Apple
Blueberry
Canistel
Cempedak
Cherry
Cranberry
Feijoa
Gooseberry
Kiwano
Kiwi
Lime
Lychee
Mulberry
Nance
Nectarine
Orange
Peach
Pear
Cherimoya
Pomelo
Quince
Grape
Blackberry
Papaya
Pomegranate
Lulo
Jalapeño
Raspberry
Yuzu
Tamarind
Boysenberry
Pineberry
Acerola
Bilberry
Strawberry
Pineapple
Tayberry
Have you found the perfect and unique name for your cat?
Well, finding a perfect cat name is a challenging and time consuming task for a cat's parents. But we help you by covering tons of cat name ideas on food names for cats to make it easier to find the perfect names for your cat.