If you have a female cat at home and are in need of some funny names for her, we've got the perfect list to help inspire your search.
Whether you want something silly or sophisticated, our collection has a name that fits perfectly with any personality type!
Although it is not necessary to use funny girl cat names when naming your new pet, it can be an entertaining way of picking a name.
The following are lists of funny female cat names that you can choose from!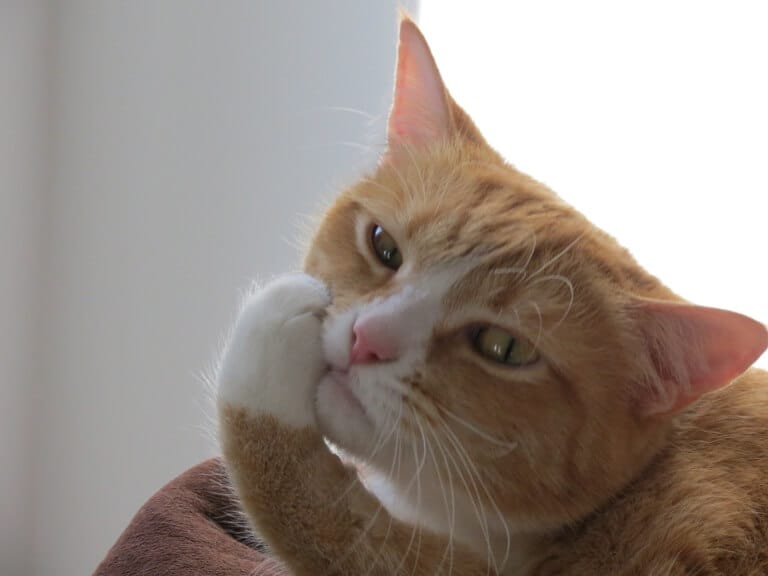 Cleocatra
Little Meowmaid
Just Kitten
Fleas Witherspoon
Samantail
Almond
Winnie The Purr
Jessicat
Achoo
Madam X
Cotillion
Jennipurr
Biskitty
Catsy Cline
Prima Donna
Bubbles
Catalie Portman
Ms. Fuzzipants
Caterpillar
Catniss
Mouse
Emilick
Fuzzy Bunny
Oprah Whisker
Bink-Bink
Catzilla
Crazies
Lambchop
Hermione Ginger
Ms. Sassy Boots
Babushka
Cat Benatar
Gigabyte
Duchess
Mrs. Scratcher
Cat-trina
Tuna
Cameow
Pawdrey Hepburn
Clawsey
Cinpurella
Empurress
Madam Claws
Meowly Cyrus
Chairwoman Meow
Miss America
Miraclaw
Jennifurr
Tabbytha
Fur-gie
Zenkitty
Cat Middleton
Ladybug
Mrs. McClaw
Kitten Around
Ali McClaw
Jennifur
Veronicat
Catarina
Miss Beazley
Luis-ker
Mrs. Purrfect
Newbie
Kitney Spears
Tempurra
Mrs. Jelly Bean
Catlyn
Blimpy
Her Royal Highness
Halley Purry
Cleo-cat-ra
She-ra
Boots
Muppet
Cookie
Chubby Bunny
Chairwoman Miao
Flufferton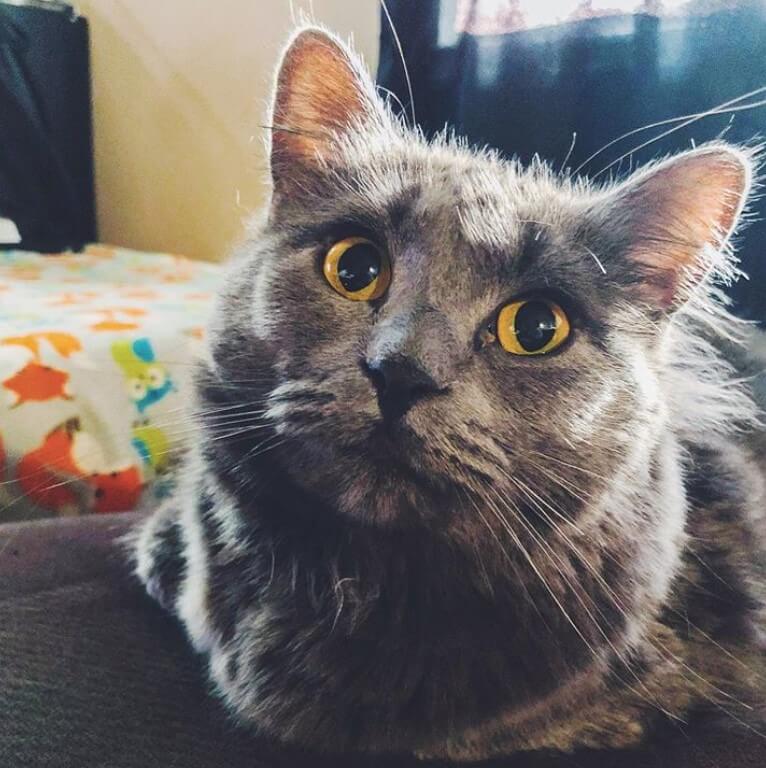 Ms. Purrfection
Furry Fiona
Whispurr
Hello Kitty
Yeti
Terabyte
Kitty Poppins
Abby Tabby
Ali Cat
JK Meowling
Ms. Meow-Wise
Cindy Clawford
Demi Meower
Puma Thurman
Clawdia
Miss Thing
Miss Thang
Angelicat
Catsey Cline
Princess Nightmare
Mrs. Clawsome
Lady Squashface
Bagel Face
Hairy Mulligan
Cat Frenzy
Diamond Claws
Ms. Sour Puss
Jane Pawsten
Kitty Banshee
Noodle
Katy Purry
Lady Furball Frenzy
Isabellick
Vegetarian
Pudding
Catnip Everclean
Lady Pawpaw
Zucchini
Margaret Scratcher
Sofurrya
Nightcrawler
Mrs. Pawfect
Ms. Catserole
Baboo
Kathmandu
Catie
Some may be silly but they all have a certain charm about them that is sure to endear her to everyone around her. for more ideas, you can find on our complete female cat names!