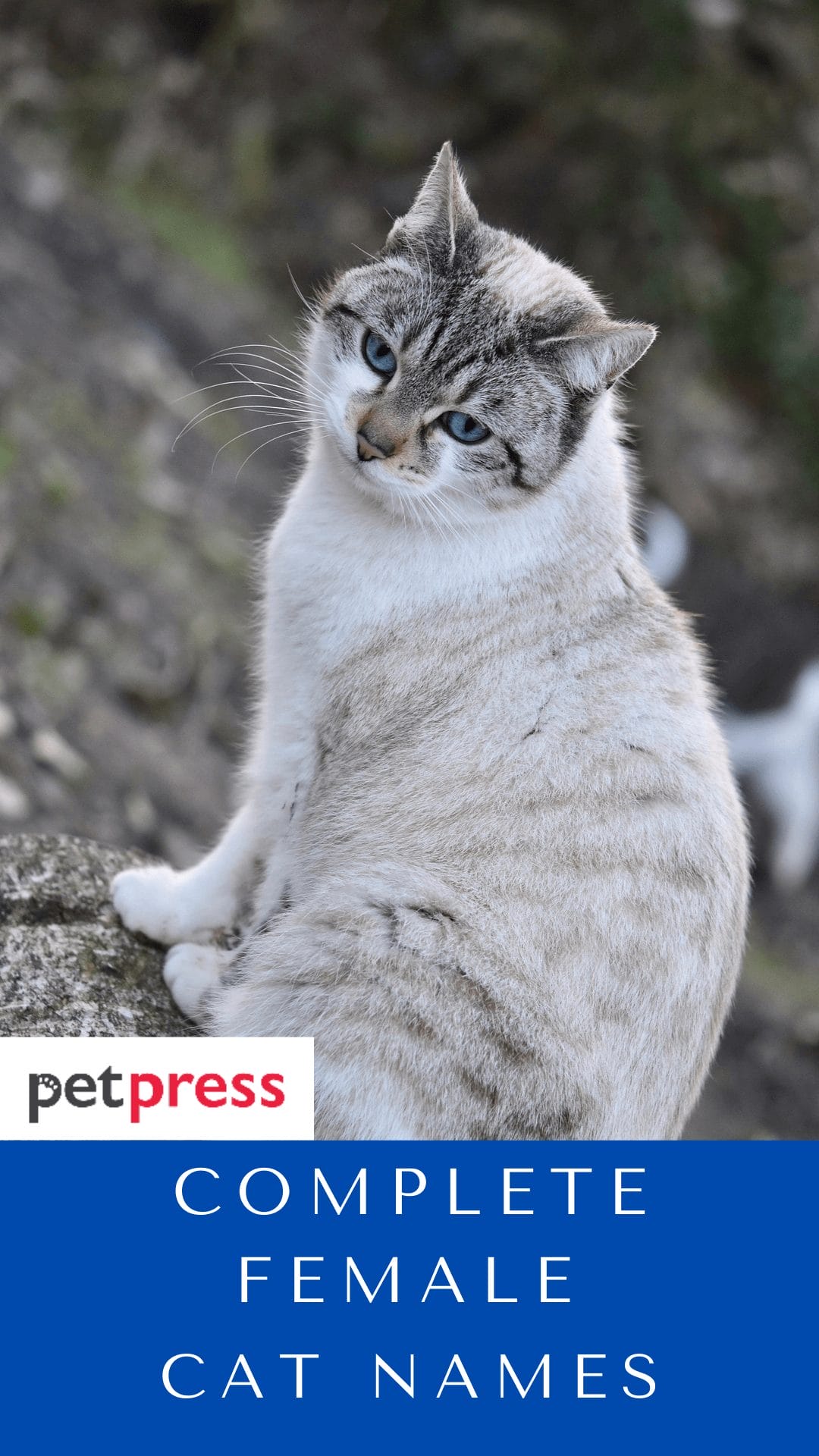 If you have a cat, you probably know how difficult it can be to come up with a name, especially if you have a female cat.
Your feline needs to have an appropriate name that reflects her personality.
Let's take a look at some famous females from history or pop culture and see what we can come up with.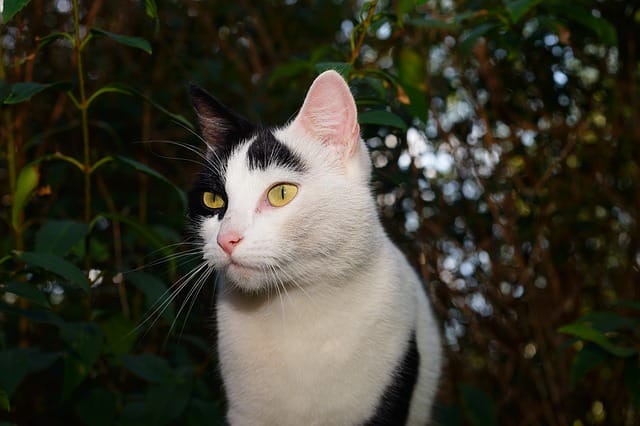 Black And White Female Cat Names
Hetty
Annie
April
Cassie
Domino
Oreo
Krissie
Gracie
Bess
Magpie
Ginny
Izzy
Ava
Nel
Iris
View more full black and white female cat names
White Female Cat Names
Blanca
Fiona
Dove
Noelle
Love
Lacy
Crystal
China
Faith
Misty
Camille
Clara
Leah
Lily
Jasmine
View more full white female cat names
Funny Female Cat Names
Ewok
Tiger
Puffins
Kiki
Elektra
Sushi
Matilda
Fuzzball
Elf
Lollipop
Foxy
Baboo
Bacon
Bean
Myrtle
View more full funny female cat names
Wild Female Cat Names
Parthena
Talia
Selene
Guinevere
Svana
Katana
Nadia
Nia
Raquel
Aislin
Valda
Angelika
Luna
Akila
Siona
View more full wild female cat names
Best Female Cat Names
Diva
Evie
Maya
Kora
Eclipse
Spike
Petal
Echo
Oreo
Star
Mae
Deja
Izzy
Rosie
Uma
View more full best female cat names
Creative Female Cat Names
Trinity
Bluebell
Latte
Oksana
Lily
Shakira
Matilda
Winnie
Lotus
Jude
Frida
Ziggy
Diva
Eleanor
Zora
View more full creative female cat names
Unique Female Cat Names
Shasta
Elektra
Capella
Biscuit
Nessie
Alice
Millie
Agatha
Phoenix
Arwen
Kiwi
Daisy
Selena
Camellia
Arya
View more full unique female cat names
Famous Female Cat Names
Guinevere
Ridley
Hermione
Starlet
Aurora
Copper
Nala
Trinity
Carrie
Pocahontas
Fauna
Lady
Tiffany
Madonna
Cinderella
View more full famous female cat names from movies
Coolest Female Cat Names
Misty
Nessie
Milan
Galaxy
Merlot
Shadow
Angel
Pearl
Blondie
Sunset
Foxy
Amber
Mystique
Storm
Espresso
View more full coolest female cat names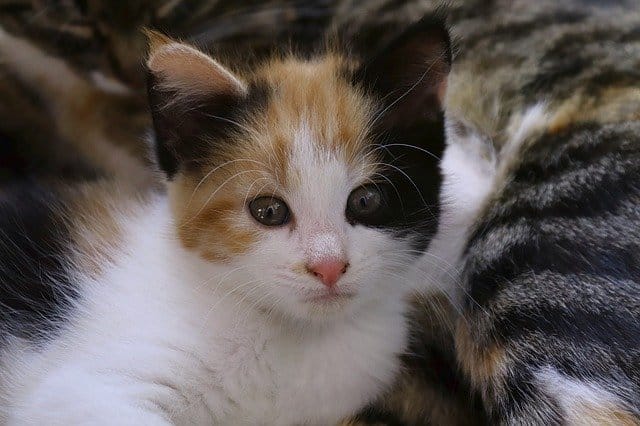 Majestic Female Cat Names
Charlotte
Daisy
Isabella
Bianca
Jewel
Bella
Scarlett
Sophie
Esme
Ophelia
Queen
Madden
Anastasia
Katsumi
Sadie
View more full majestic female cat names
Strong Female Cat Names
Ursa
Sissy
Duchess
Leisel
Queenie
Ebony
Avril
Pyro
Shadow
Blizzard
Olga
Lola
Pyro
Olga
Lola
View more full strong female cat names
Tough Female Cat Names
Lola
Tiger
Liberty
Ursa
Bear
Mystique
Echo
Olga
Elektra
Mercy
Kitana
Leia
Cleopatra
Huntress
Codex
View more full tough female cat names
Pretty Female Cat Names
Ariel
Marilyn
Lila
Luna
Velvet
Lady
Iris
Camille
Olivia
Harmony
Bella
Mimosa
Gabby
Sabrina
Sassy
View more full pretty female cat names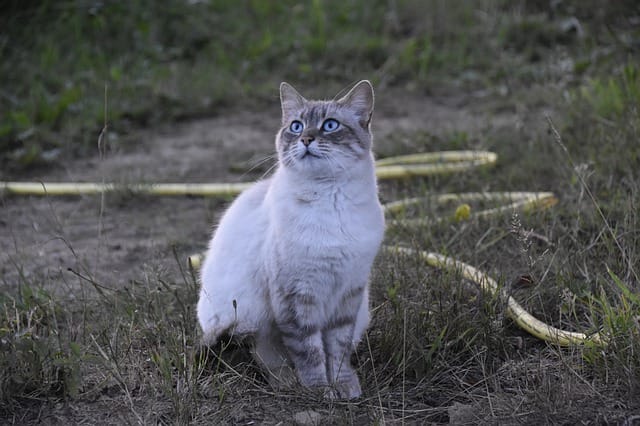 Gothic Female Cat Names
Sheba
Kara
Molly
Annie
Betsy
Mia
Mystery
Tilly
Rosie
Jaggie
Gretta
Harriet
Maddie
Penny
Jasmine
View more full gothic female cat names
Sophisticated Female Cat Names
Selina
Ophelia
Norah
Gucci
Esme
Agatha
Sabrina
Avalon
Carmen
Sonata
Enid
Scarlett
Gaia
Emma
Madonna
View More full sophisticated female cat names
Fancy Female Cat Names
Sahara
China
Honey
Gidget
Celeste
Razzie
Tasha
Acura
Selena
Nikia
Harmony
Biana
Peaches
Bonita
Yoko
View More full fancy female cat names
Royal Female Cat Names
Galina
Jewel
Ophelia
Gaia
Moon
Jules
Selina
Giselle
Camilla
Fancy
Vivian
Hera
Madonna
Avalon
Novella
View More full royal female cat names
Interesting Female Cat Names
Camilla
Ninja
Espresso
Sandy
Phoenix
Calypso
Blondie
Raven
Milan
Honey
River
India
Portia
Sky
Ripley
Check the full list of interesting female cat name ideas
I hope you've found this list of female cat names to be helpful.
You may have noticed that many are based on the personality or physical traits of these special animals, but they also happen to sound pretty darn cute too!
If not, don't worry, we're confident there is a perfect name for your new kitty friend in our A to Z cat names.