Sometimes, goats make funny faces that are too cute to unsee. That is why we came up with this list of 80 funny goat names for naming your goat. Check these funny ideas out and consider them when naming a goat.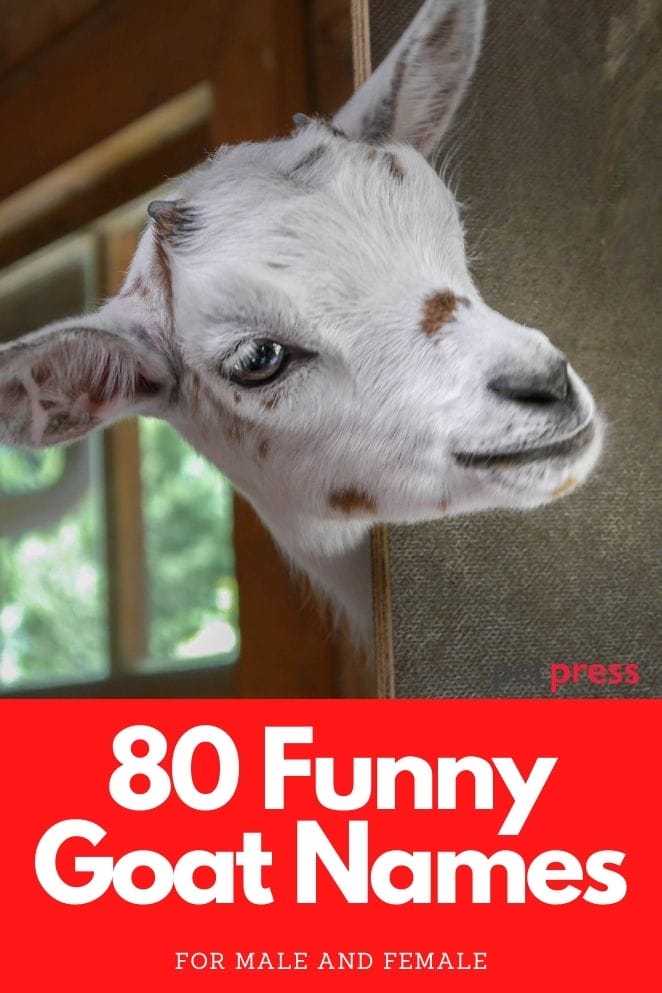 Bleater Pan
Freezer Fred
Vincent Van Goatie
Satyr
Amadeus Goat-zart
Buttinsky
Tungsten
Leonardo DiCaprigoat
Milkshake
Blade Hoofer
Harry Baaaah-tter
Osama bin Laaaahdin
Kid Rock
Hoofin It
Head Banger
Farmer John
Otis-the-Goatis
Mr. Buckley
Goatye
Goatzart
Baaatman
Tinker Baaaahll
Dancer
Kebab
Friendly Fred
Billy the Kid
Goaten
Bell Wether
Cuddles
Billy
Sundance Kid
Jean Paul Goatier
My Grain
Ramsey
James Van Der Bleat
Kebob
Butter
Billy Idle
Hill Billy
Billy Goat Gruff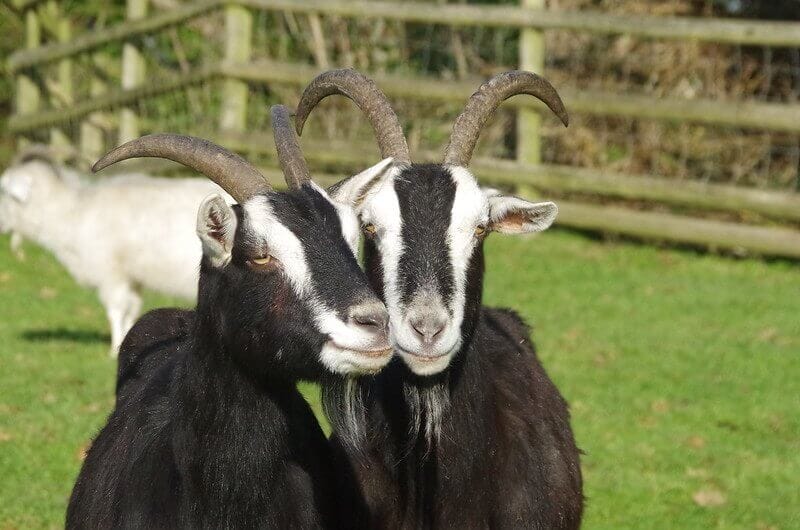 Lucky Buck
Billy Vanilli
Stinky Pete
NoseBleat
Zygoat
The Goat Father
Buckwheat
Figaro
Cow Poke
Blooper
Billy Idol
Adam Lamb-ert
Trouble
Mr. Beardsley
Tinkerbell
Curry
Tin Can
Jerky
Captain Hoof
Silly Billy
Boots
Scape Goat
Milky Way
Capricorn
Goaty McGoatface
Vincent Van Goat
Frik
Baaaab
Baaa-ch
Milkman
Flank
Goatee
Billy Clinton
Feta
Goatzilla
Billy Jean King
Diamond Jack
Scapegoat
Dumbledore
Hoof Raiser
If you think these goat names are funny, then also try out our goat name generator where you can find out the best goat name based on gender, size, and color!