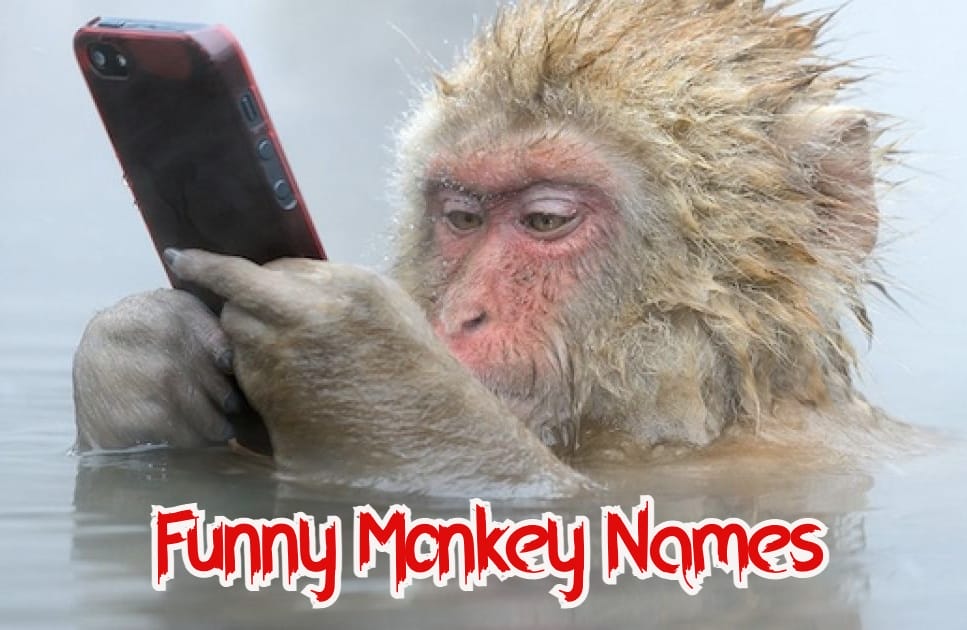 Monkeys are known for funny acts and behavior. No wonder, you'll laugh a lot when you meet them. And if your monkey always does silly things, you can name him/her with a funny name as well, and here are some ideas about funny monkey names.
Here are the funny and hilarious monkey names
Chickpea
Bigears
Sticklimbs
Fuzzy
Bonzo
Climber
Swingy
Treelover
Bootsie
Georgy Clooney
Cleopatra
Connor
Cupcake
Mozart
Mr. Banana
Hoo-ha
Huck Finn
Noodles
Nugget
Picasso
Robin Hood
Pipsqueak
Skips
Smitty
Tonka
Willy Wonka
Snoopy
Sweetpea
Sugarbowl
Shaggy
Goofy
Chuck
Bing
Congo
Cort
Kari
Milo
Monty
Hunky
Pun Monkey Names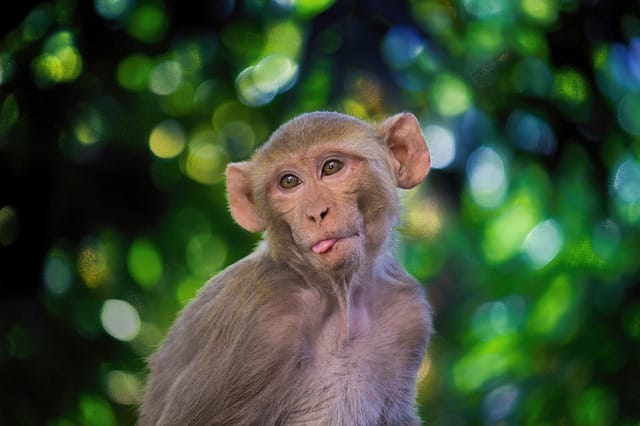 Banana
Sephiroth
Cappuccino
Reese's pieces
Feur
Phere
Tile
Phar
Style
Tale
Talent
Phe
Howler
Tail
Given
Tambourine
Monk key
Our list of 200+ monkey names also has lots ideas for cute names, both male and female.
We also have a monkey name generator that gives out hilarious funny names if you try it out and choose 'funny' as a name preference.