One of the funniest and entertaining animals in the world is the rooster. They are fun to look at, funny to hear crow, and funny to mention (unless it's a hen). And while they may be funny on their own, it's even more hilarious when they have one of these funny rooster names!
So sit back and get ready for some laughter because we've got over 90+ funny rooster names that are hilarious.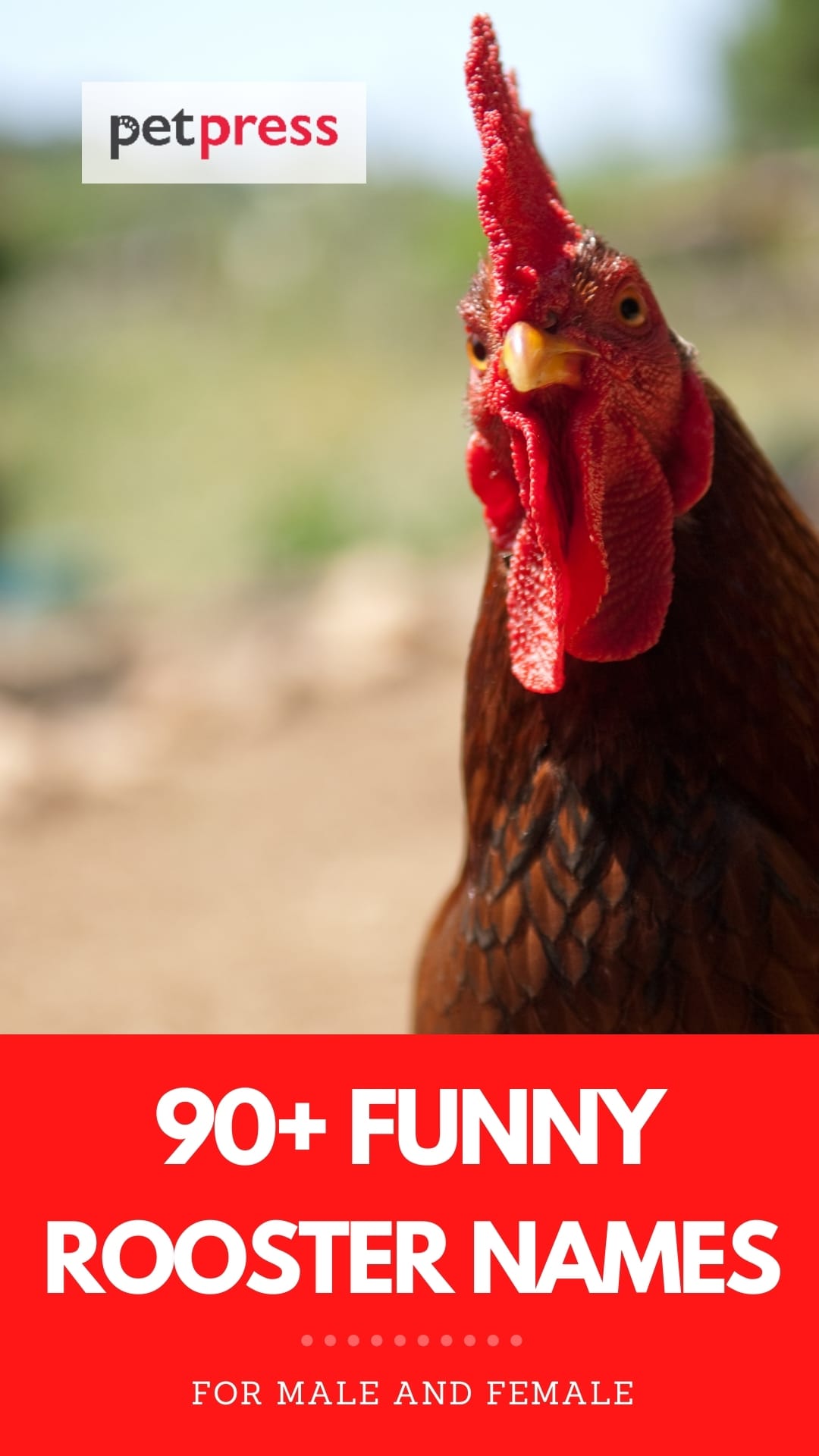 Here are the best funny rooster names that you can name your pet rooster.
Funny Rooster Names
Bird Lancaster
Nugget
Russell Crow
David Beak-ham
Brownie
Drum Stick
Tikka
Matilda added
Peri Peri
Chicken Fillet
Little Pecker
Mother Clucker
Angry Bird
Chanticleer
Cluck Norris
Cockadoodle Moo
Roo-Paul
Cockman
Colonel Sanders
Zaxby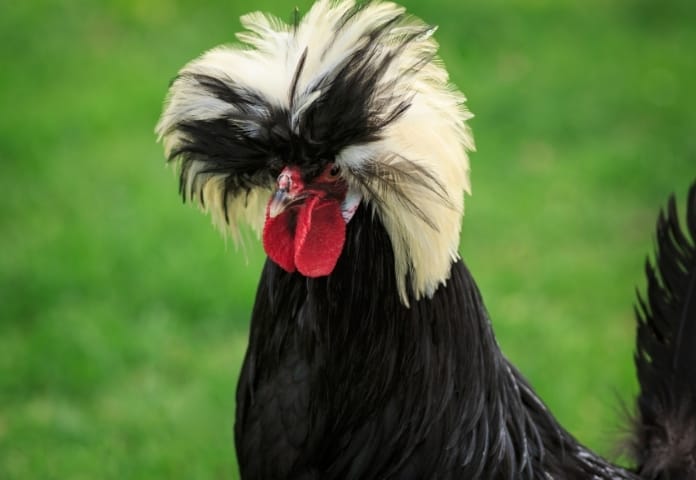 Brooster
Doodle Doo
Popeye
Rooster Cogburn
Randy Rooster
Barbeque
Teriyaki
Burrito
Roo
Dixie Chick
Rocky
Cockadoodle Fugdugbum
Big Daddy
Birdzilla
Cornelius Corny Rooster
Roo-Roo
Dr. Pecker
Professor McWattles
Henry Pecked
Chick Norris
Big Bird
Roger Poultry
Big Red
Little Mr. Red
Gregory Peck
Clucky Cheese
Yolko Ono
Funny Names for Roosters Based on Food
Taco
Kung Pao (Thanks, Anne!)
Pollo
Ranchero
General Tso
Kabob
Roast
Benedict (from Eggs Benedict)
Egg Nog
Teriyaki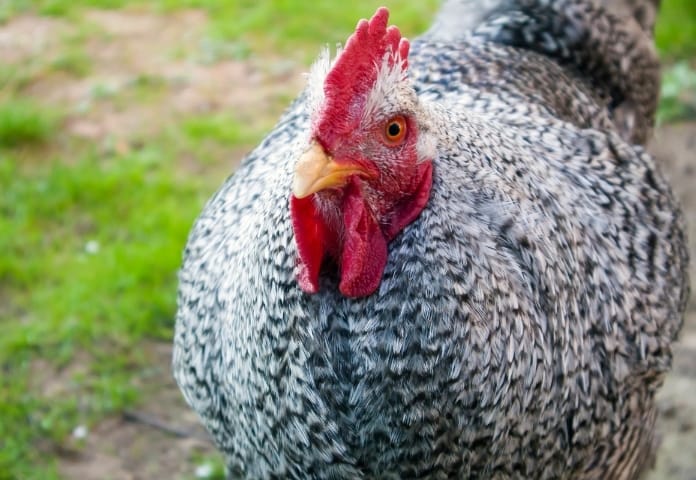 Chick Filet
Tender
Colonel Sanders
Alfredo
Curry
Pot Pie
Tikka Marsala (Thanks, Anne!)
Cacciatore
Nugget
Patty/Pattie
Cordon Bleu
Coq/Cock au Vin
Kiev
Omelette
Other Funny Names for Roosters
Quixote
Parker
Prince
Sky
Rooney
Nicholas
Ruby
Princeton
Preston
Malcolm
Polish
Roosevelt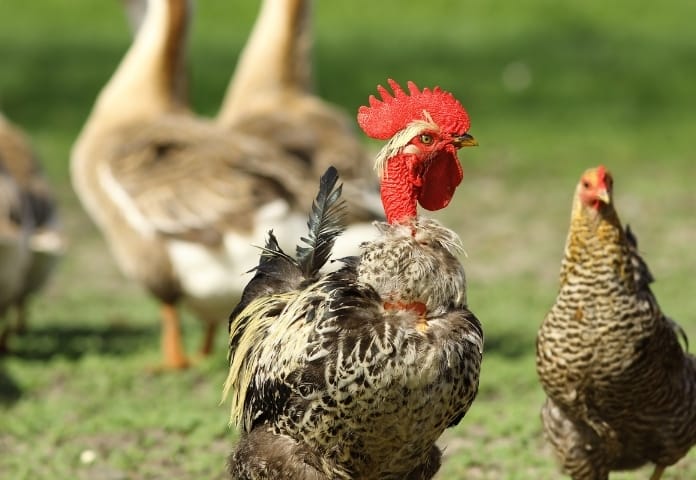 Picasso
Diamond
Prince
Paxton
Hero
Patridge
Angel
Crystal
Perry
Shakespeare
Lavender
Rory
Exotic
Emerald
Silkie
Rockwell
It's not always easy to come up with a perfect name for your new pet, especially if your animal is more unusual than the average dog or cat.
But whether they're an old-timey farm chicken, exotic bird of paradise, or fuzzy bunny rabbit – there are plenty of unique animals out there that need great names like our list of good rooster names!
We hope it helps you find just the right fit for your feathered friend and makes naming them all that much easier in the future!