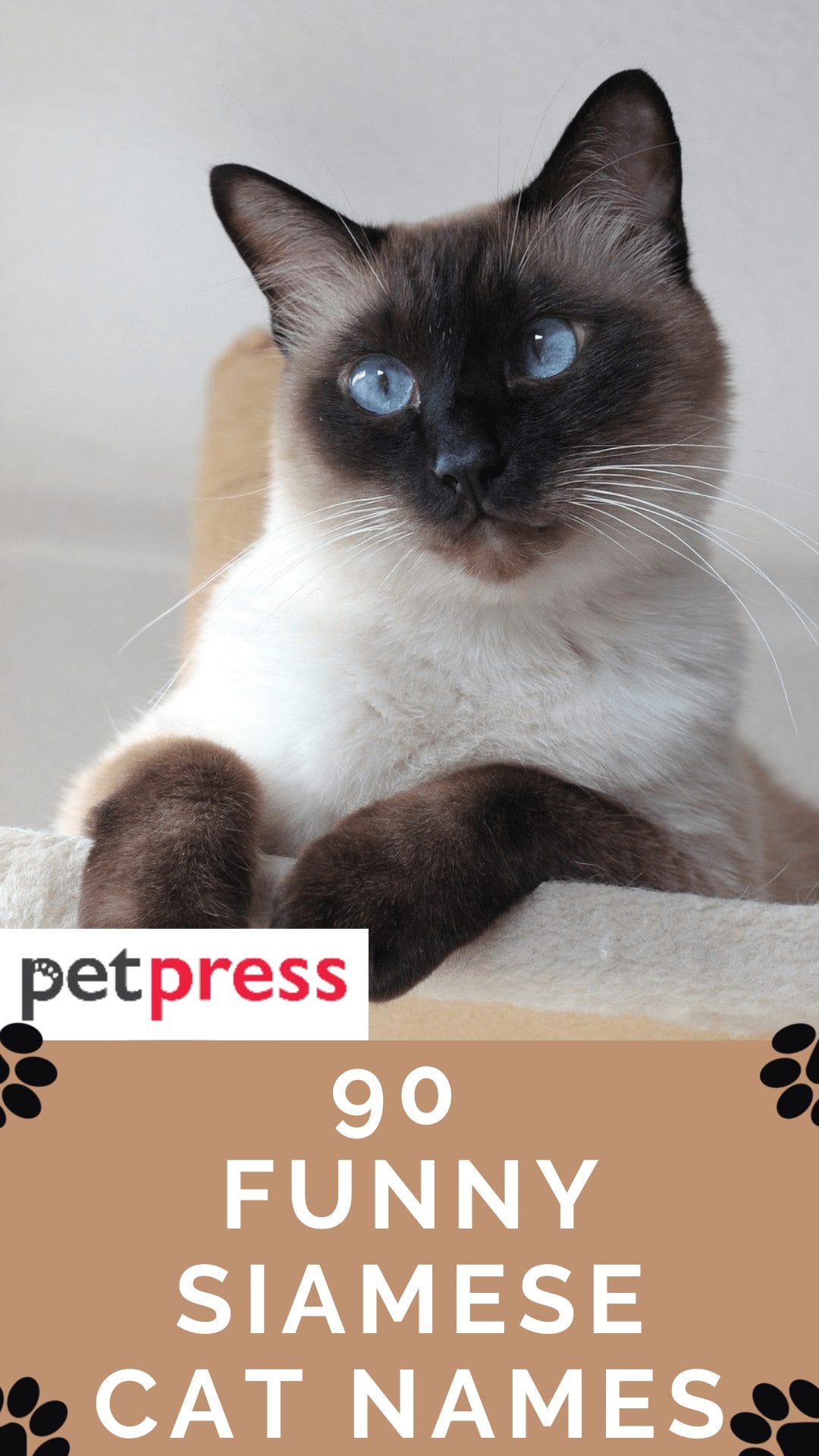 Have you ever heard the saying that cats have nine lives? Well, if you've got a Siamese cat, it might be more like they have 99 lives.
These feline furballs are known for being one of the most playful, energetic, and mischievous breeds of cats around. And as if their wild personalities aren't enough, they also have some pretty hilarious names.
Whether your Siamese is called Butterscotch or Snuggles, we've got the perfect list of funny names to fit their personality perfectly.
So keep reading to find out what your kitty's new name could be!
Female Funny Siamese Cat Names
Meowie Antoinette
Lily Purr
Margaret Scratcher
Cat Middleton
Feline Dion
Cat Benetar
Catsey Cline
Kitney Spears
Catniss Everclean
Cindy Clawford
Oprah Whisker
A-cat-tha Christie
Viclawia
Alice Millicat
Boudiccat
Meowley Cyrus
Jane Pawsten
Jennifur
Kitty Poppins
Vera Catkins
Frida Catlo
Pawdrey Hepburn
Fleas Witherspoon
J. K Growling
Helen Gwynne-Clawn
Clawdia
Josephine Catler
Mariah Hairy
Abby Tabby
Furgie
Male Funny Siamese Cat Names
Paw Revere
Michael Pawdan
Leopardo DeCatrio
Butch Catsidy
Neil Catrick Harris
Bob Scratchit
Clawdius
Bing Clawsby
Meowvin Gaye
Picatso
Al Pawcino
Ali Cat
Anderson Pooper
Purrnest Hemmingway
J.R.R. Tolkitten
Theoclaw Roosevelt
Fidel Catstro
David Kittenstone
Tom Pawyer
Paw McCartney
Will Feral
Lionel Meowssi
Mr. Meowgi
Don Drapurr
Fuzz Aldrin
Charles Lickens
Tom Cruise
Frank Lloyd Bite
Cat Damon
Cat Stevens
Cute Funny Siamese Cat Names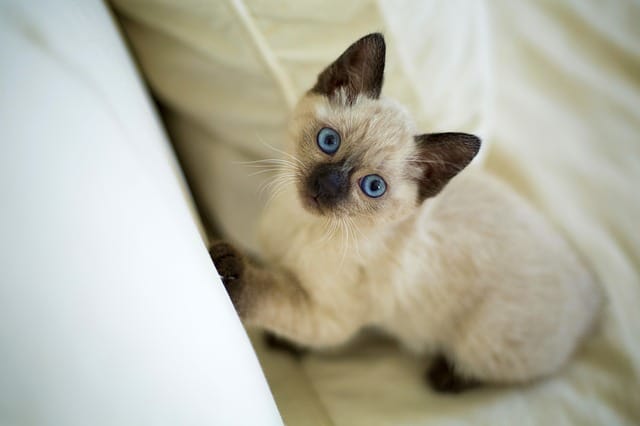 Santa Claws
Ebefleazor Scrooge
Gizmo
Purrito
Hershey
Toothless
Abracadabra
Yeti
Baldie
Bink-Bink
Blimpy
David Hasselpoop
Baboo
Hairy Potter
Pogo
Puss in Boots
Catserole
Flufferton
Achoo
Just Kitten
Loco
Babushka
Fleas
Puddy Tat
Fuzzinator
Tabbytha
Butterbean
Babaganoosh
Tina Spay
Garfield
We hope this post was helpful and entertaining!
If you are looking for a name that is quite different from the typical, take a look at our complete Siamese cat names.