What's in a stuffed animal's name? A lot, actually.
Names can make stuffed animals feel more loved and cherished, or they can just be a random word that you pulled out of thin air. Stuffed animals are one of the best toys for kids to have. They are soft, cuddly, and they never break!
Either way, it needs to be something that suits the stuffed animal well! We have compiled a list of over 250 stuffed animal names for inspiration – these are some of our favorites from the bunch!
Here are the best stuffed animal names you can for your squeaky toy. It could also be your pet's plushie toy!
Male Names For Stuffed Animals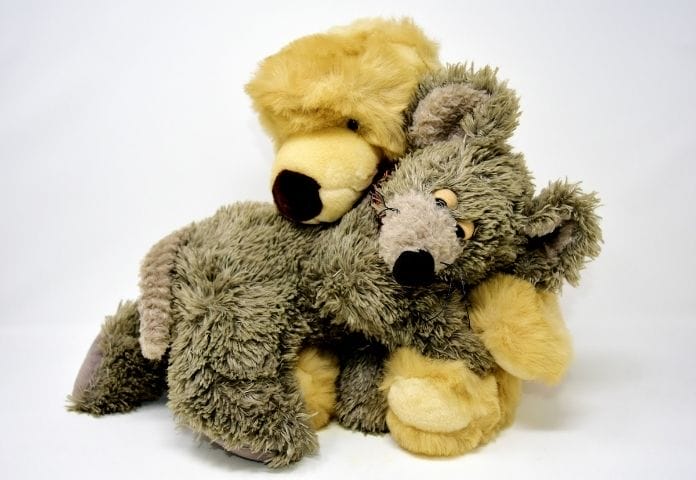 Rupert
Bernard
Bruce
Barney
Dusty
Daniel
Keith
Barry
Bob
Johnny
Luke
Winslow
Winslow
Fred
Sheriff
Tommy
Oscar
Benno
Alfred
Eddie
Winifred
Ralph
Han
Danny
Foster
Bear
Vincent
Rowen
Darwin
Moby
William
Stevie
Theodore
Jasper
Ernie
Rufus
Harry
Arthur
Female Names For Stuffed Animals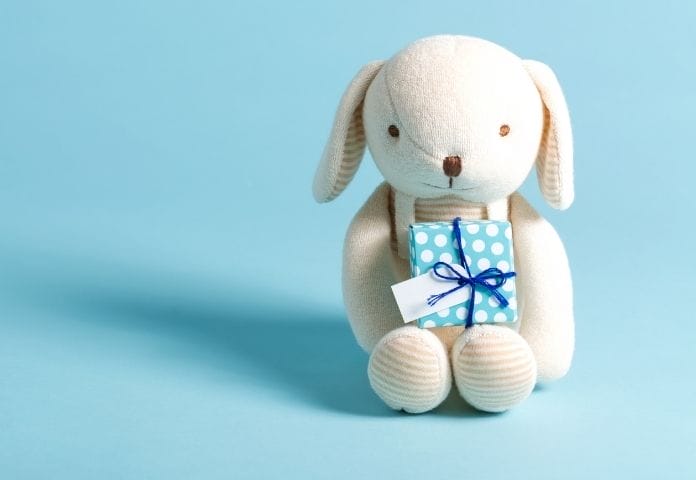 Millie
Candy
Samantha
Wilma
Betty
Bitsy
Bella
Maddie
Coco
Polly
Abby
Audrey
Winona
Princess
Taffy
Wilhelmina
Penelope
Betsy
Maggie
Edwina
Hannah
Precious
Ellie
Funny Stuffed Animal Names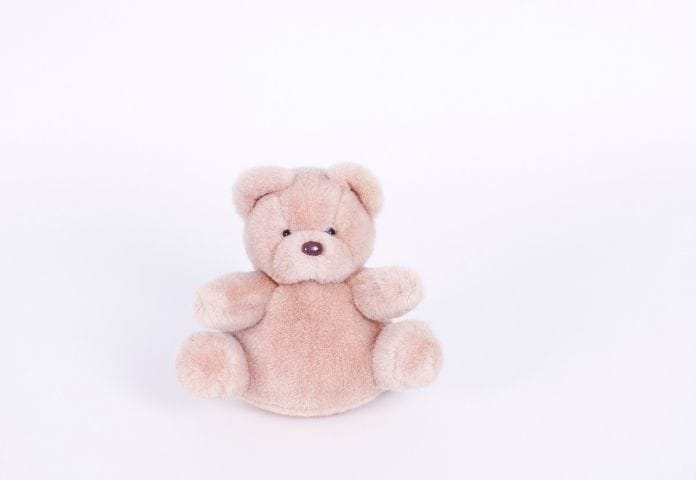 Beary Potter
Stuffing
Sargent Teddy
Dolly
Mr. Gibbs
Eddy the Teddy
Hairy Barry
Knight Night
Buttons
Toy
Patch
Frankenstein
Softie
Dusty
Patches
Bearly Chubs
Sunny
Lazy Bear
Bowzer
Ding Dong
Mr. Fluffles
Chubby
Champ
Shreddy the Teddy
Rawr
Beethoven
Famous Teddy Bear Names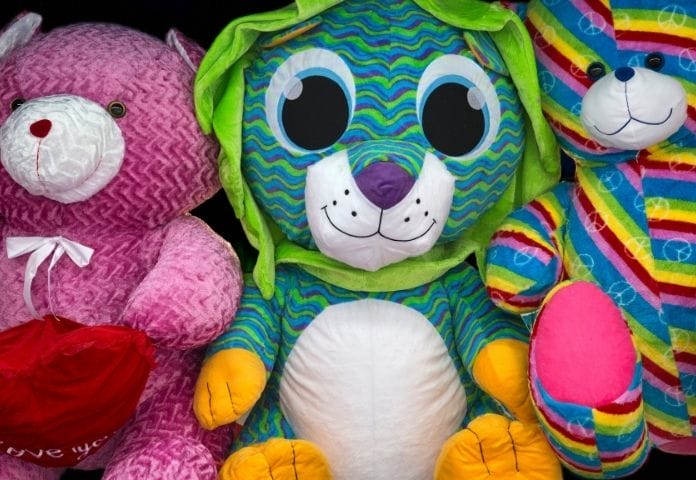 Mr. Bean
Pooky
Bear Hugz
Baloo
Bubbles
Fuzzy Wuzzy
Sooty
Ted
Woody
Boo Boo
Peaches
Fudge
Lovebug
Mr. Cuddles
Squishy
Snuggles
Angel
Paddington
Pebbles
Mrs. Cuddles
Snugglebug
Fuzzy Bear
Fuzzball
Baba
Cuddles
Baby Bear
Tubby
Elvis
Teddy
Sprinkles
Buttercup
Bobo
Bam-Bam
Narla
Bella
Smokey the Bear
Snuggabear
Toto
Honeypot
Huggie
Little John
Buttons
Wally
Pooh
Br'er Bear
Bubsy
Cuddlebug
Tuffy
Honey
Fuzzy
Mr. Fluff
Gummy Bear
Tigger
Mr. Cuddlesworth
Chubby
Yogi
Snowball
Softy
Simba
Twinky
Winnie
Stitch
Piglet
Buddy
Care Bear
Stuffed Animal Names Based on Color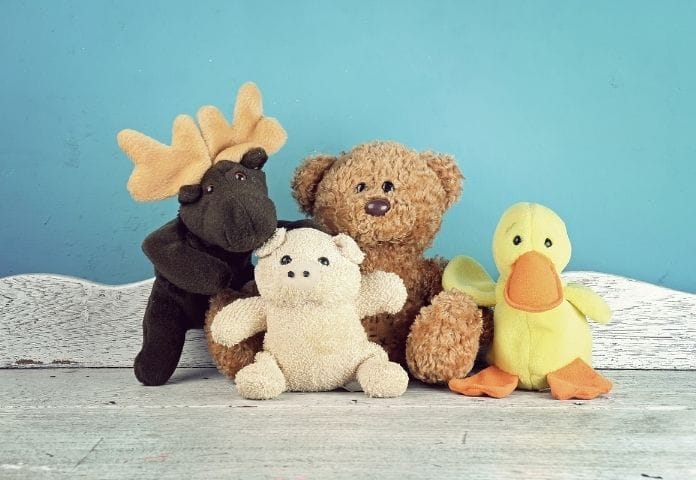 Pinkie Pie
Peanut Butter
Apricot
Berry
Pumpkin Pie
Lemon
Amber
Cocoa
Basil
Spot
Blondie
Chili
Lava
Ivory
Brownie
Hazel
Midnight
Shamrock
Rainbow
Blue
With all these stuffed animal names, we've also prepared sections for specific stuffed animals or plushie toys that you might have.
Names For Stuffed Dogs
Buster
Squinky
Lady
Tatu
Moja
Pluto
Scud
Tramp
Slinky
Gidget
Goofy
Whopper
See the full list of stuffed dog names.
Names For Stuffed Cats
Toffee
Softie
Whiskers
Buttons
Abby
Scarry
Patches
Caramel
Charlie
Roxie
Tinkie
See the full list of stuffed cat names.
Names For Stuffed Horses
Beau
Buttercup
Champion
Redrum
Trigger
Buttermilk
Pinkie Pie
Kingston
Rain
Princess Luna
Buck
See the full list of stuffed horse names.
Names For Stuffed Owls
Barney
Puff
Blink
Hoot
Dr. Whoo
Owly
Big Eyes
Ollie
Bobo
Spooky
Bubo
We also have a full list of stuffed bird names for any type of stuffed bird toy or plushie!
Names For Stuffed Monkeys
Kiki
Rafiki
King Kong
Milo
Booby
Bonzo
Bingo
Matata
Chimp
Lolo
Yono
These name ideas are just some suggestions from our list of over 150 stuffed monkey names.
Names For Stuffed Animal Octopus
Eight Legs
Aquaman / Aqualady
Scuba Doo
Ozy
Octavio
Knot
Captain
Tentacle
Inky
Octo
Dr. Octopus
For more options, check out our list of reversible octopus names that have names for a plush octopus toy!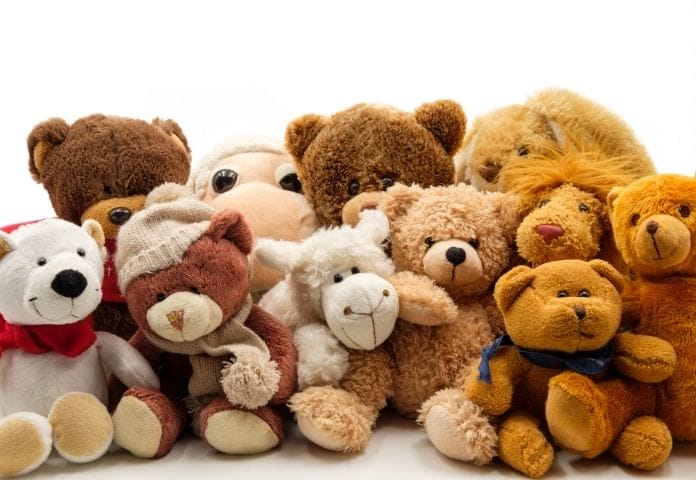 Tips for Naming Stuffed Animals
The first and most essential thing to consider is to make the name easy to remember so that children may not forget it.
Have your child help in naming the new stuffed animal and keep your opinions mostly to yourself. The name of your little one's stuffed animal should be something that makes them happy and connects them to their new companion.
Choose something that identifies the uniqueness of your new buddy to bring attention to, such as their color, animal type, outfit, or anything else unique.
Consider the names of your child's favorite cartoon characters they might want to name their stuffie.
When you're looking for the perfect name for your new stuffed animal, there are plenty of options to choose from.
Whether you want a cute cuddly bear or an adorable teddy bear, we have over 250 names that will fit any personality and toy type!
Keep browsing through this list to find just the right name for your furry friend today. Which one is your favorite?