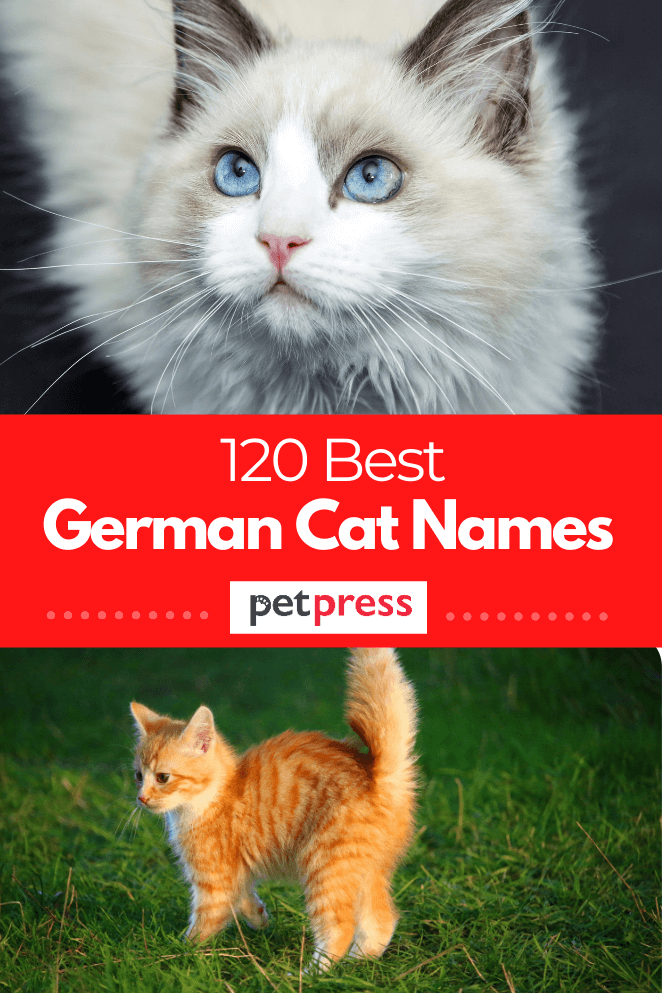 If you've ever been to Germany or love German tradition or culture, then naming your adorable kitten with German name would be a good choice. German names are well known around the world, and many people love it due its uniqueness. In this article, we've covered all the best German cat names to help you find the perfect name for your cute little kitten.
Male German Cat Names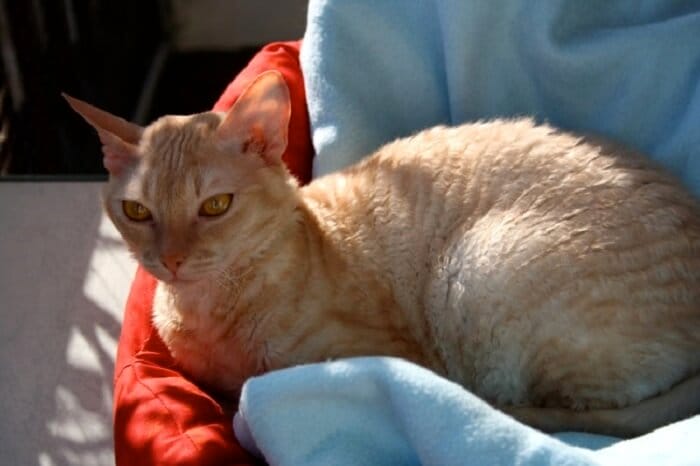 Siegfried – victorious
Leon – lion
Bach – lives by the stream
Arnold – eagle power
Kurt – polite or courteous
Hugo – mind
Ardal – intelligent
Max – greatest
Sigi
Arlo – hill
Frederick – calm monarch
Rolf – famous wolf
Ludwig
Hansel – God is gracious
Fritz – ruler of peace
Henry – household ruler
Jonas – dove
Wilhelm
Tobias – God is good
Gunther – warrior
Finn – bright
Prinz – prince
Emery – brave or powerful
Dolf – majestic wolf
Gero
Augustus
Wolfgang – wolf way
Felix – happy and prosperous
Eric – peaceful ruler
Hubert
Retter – savior
Bruno – brown
Heinrich
Ernest
Dwight – golden-haired or blond
Otto – wealth
Adal – precious
Conrad – brave counsel
Kaiser – leader
Damir – give peace
Emmerich
Dirk – famous ruler
Graf – count
Maximilian – greatest
Alan – little rock
Claus
Axel – father of peace
Emil – industrious
Karl – strong man
Waldo
Bertram
Aren – eagle
Klaus
Franz – free
Mann – vassal
Engelbert
Oskar – champion warrior
Sigmund – victory
Hans – God is gracious
Alfonso
Levin – old friend
Ferdinand
Check the full list of German male cat names
Female German Cat Names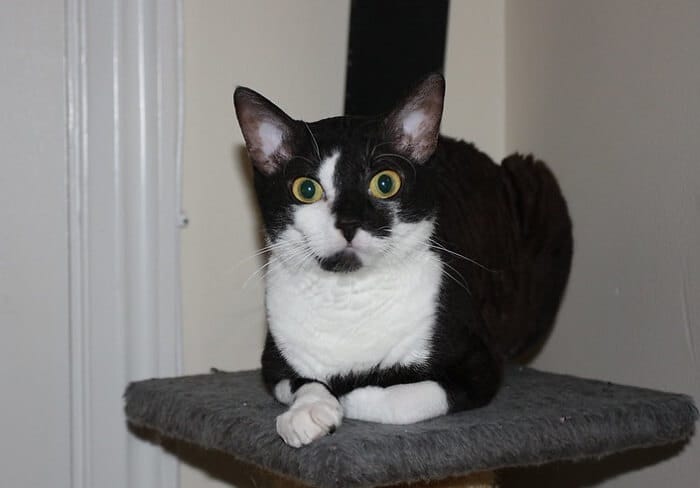 Lola
Trudi – spear strength
Ingrid
Gertrude – spear
Renata
Louise – famous warrior
Liebe – love
Mathilda – powerful in battle
Heidi – of noble kin
Clara
Astrid
Liesel – oath to God
Adele – nobility or noble
Herzogin – duchess
Mischa
Kristin – follower of Christ
Magda – maiden
Ursula
Selma – helmet of God
Lucia
Frieda – joy
Agnes – holy
Zita
Ava
Anneliese
Brunhilde – dark or noble
Elsa – short form of Elizabeth
Güte – goodness
Ella – all
Klara – bright or clear
Wanda – wanderer
Griselda – grey battle
Sonja – wisdom
Anka – grace
Hilda – fighter
Bertha – bright one
Marta – lady
Adelaide
Helga – holy
Irma – from Irmin, goddess of war
Johanna – God is gracious
Katja
Hedwig – combat
Frau or Fraulein – meaning Mrs. and miss
Liesa – bountiful
Gretchen – pearl
Charlotte – free woman
Freya – mistress
Ida – industrious one
Sofie – wisdom
Ulli
Anke – favor
Greta – pearl
Fritzi – peace rule
Anja
Britta – exalted, lofty
Zelda – woman warrior
Inga
Sigrid – beautiful and peace
Hermina
Ilsa – pledged to God
Marlene
Katharina – pure
Matilda
Check the full list of German female cat names
If you still haven't found the perfect name for your cat yet, no need to worry!. There are still tons of cat names that are inspired from every place around the globe that you can find on our international cat names.