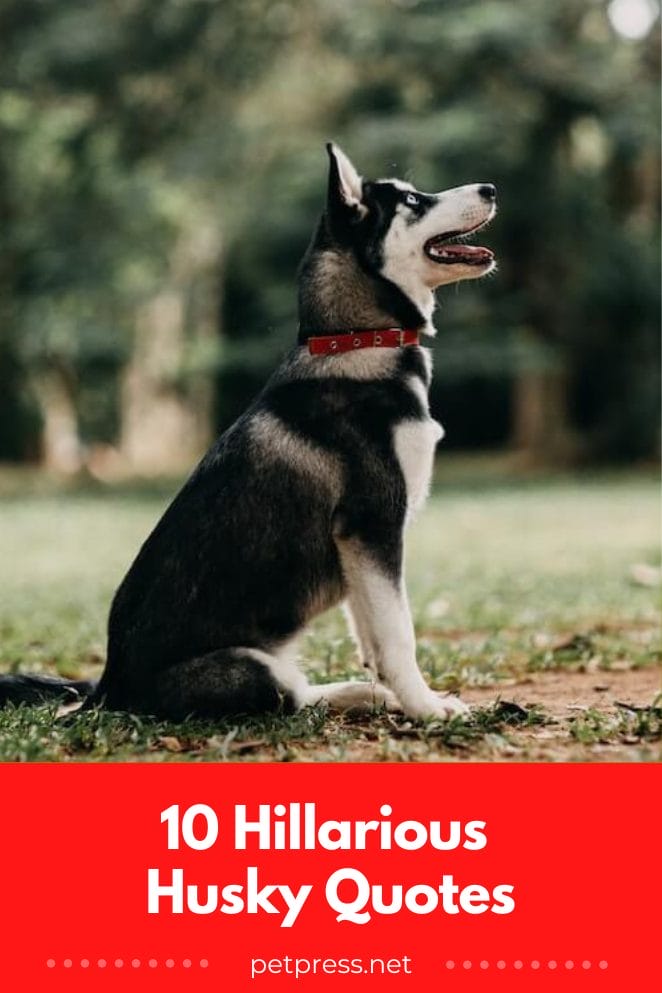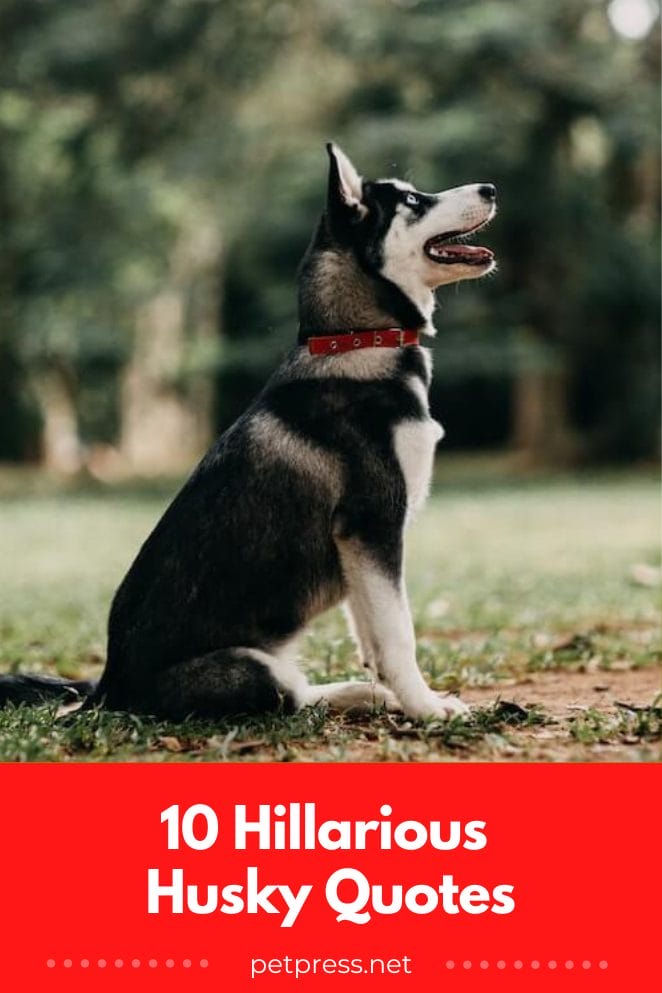 If you're looking for a laugh, look no further than funny husky quotes! These popular and lovable dogs have plenty of laughs to offer—from sassy quips about treat-giving to clever puns about snow.
They are always full of surprises and never stop entertaining us with their wit and charm.
So don't stand around in the cold– get ready to enjoy some of the funniest husky quotes out there!
Who knows, you might even come up with one of your own!
There's 5 levels of fatness! Fluffy is one of the levels. There's big, healthy, husky, fluffy and damn.

Gabriel Iglesias
He's not fat, he's husky!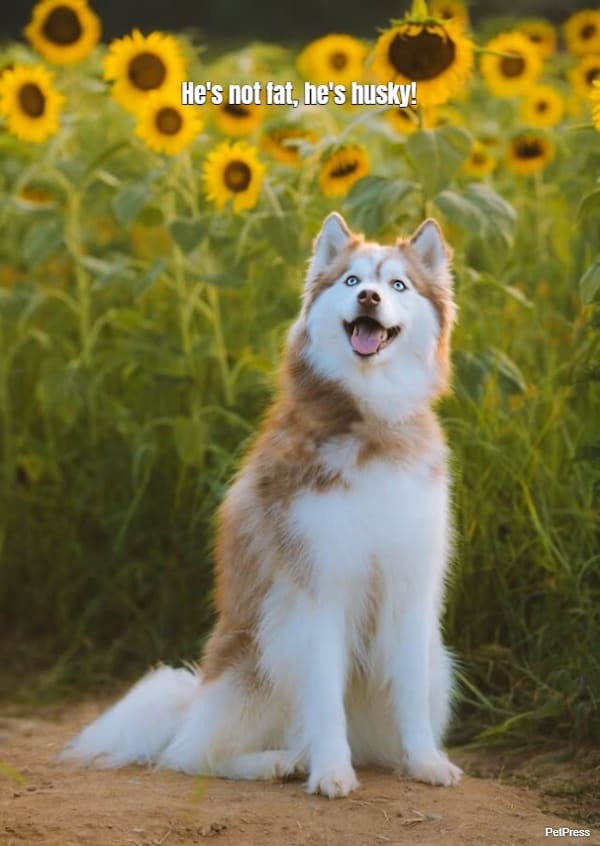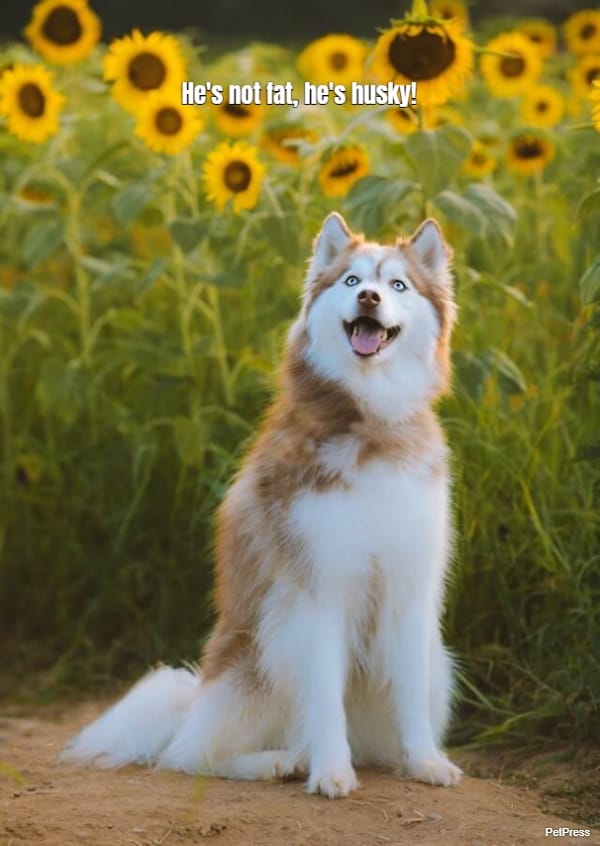 A dog will teach you unconditional love. If you can have that in your life, things won't be too bad.

Robert Wagner
Fur-iends through thick and thin.
My best friend has a fur and a tail.
Watch out where the Huskies go And don't you eat that yellow snow

Frank Zappa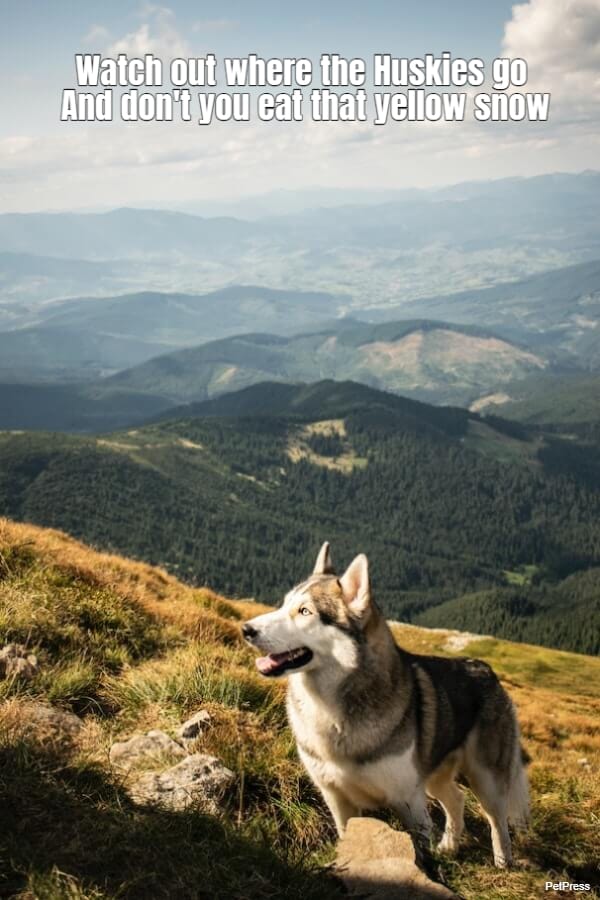 Huskies get in trouble. Huskies are well-known to be escape artists. Why? Because they were bred to go long-distance. They're not bred to be in the backyard and just look beautiful because they have blue eyes.

Cesar Millan
The dog lives for the day, the hour, even the moment.

Robert Falcon Scott
I don't shed, I emit magical fibers of joy and love
My fashion philosophy is, if you're not covered in dog hair, your life is empty.

Elayne Boosler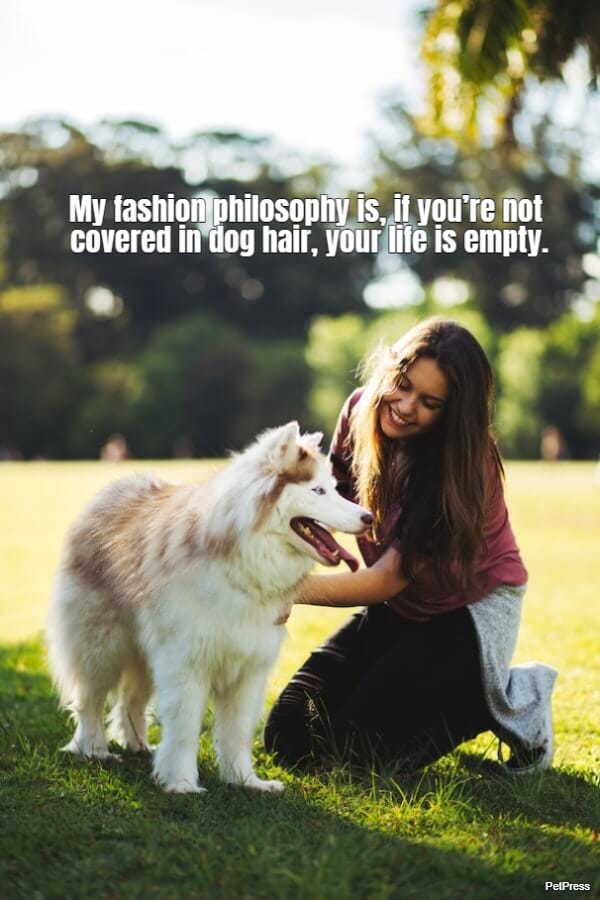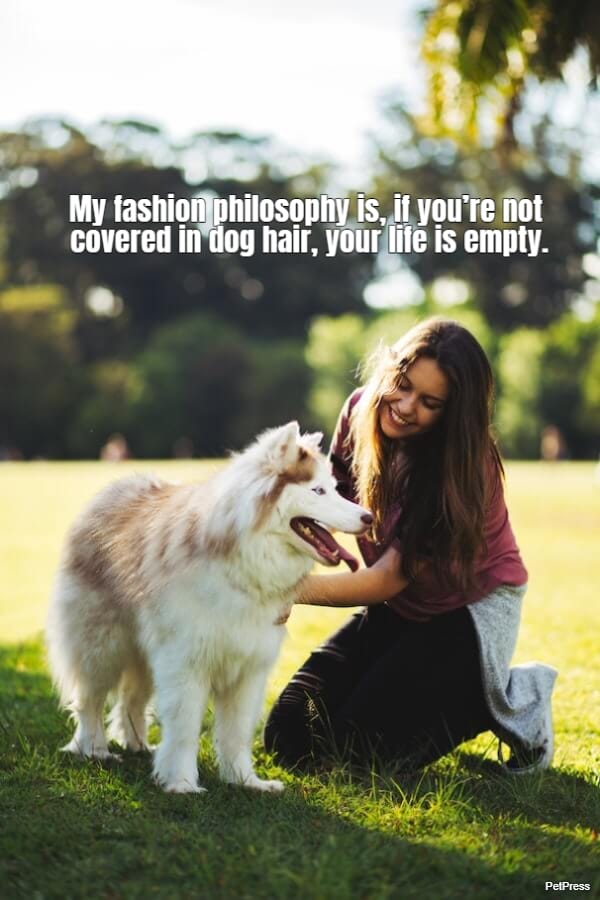 Huskies are incredibly funny dogs, and the hilarious husky quotes prove that.
From silly puns to deep musings on life, these cute canine creatures have plenty of great things to say.
Whether you've been lucky enough to own a husky or just enjoy hearing what they have to say, these quotes are sure to make your day brighter!
Now go out and snuggle up with your pooch! After all, they're the best therapists around.