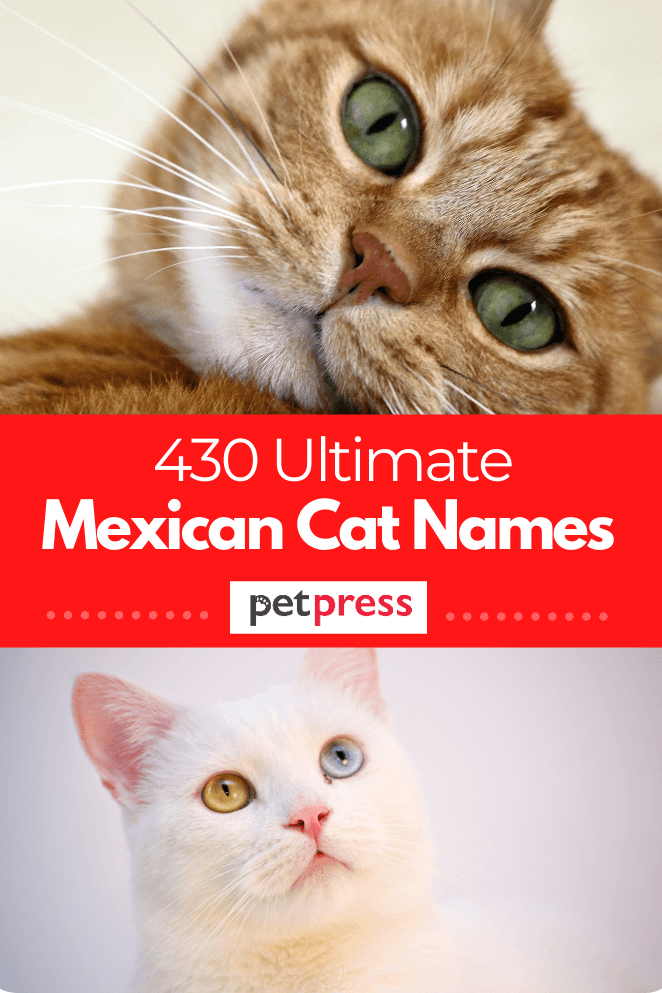 Mexico is rich with cultures and historical, it's known with its historical tribes like Aztec or Mayan, and Zapotec. But, modern Mexico is influenced by Spain including language and names. So, Mexican names would be similar to Spanish names. But, we've compiled the best Mexican cat names to inspire you to find the perfect name for your cute little kitten.
Male Mexican Cat Names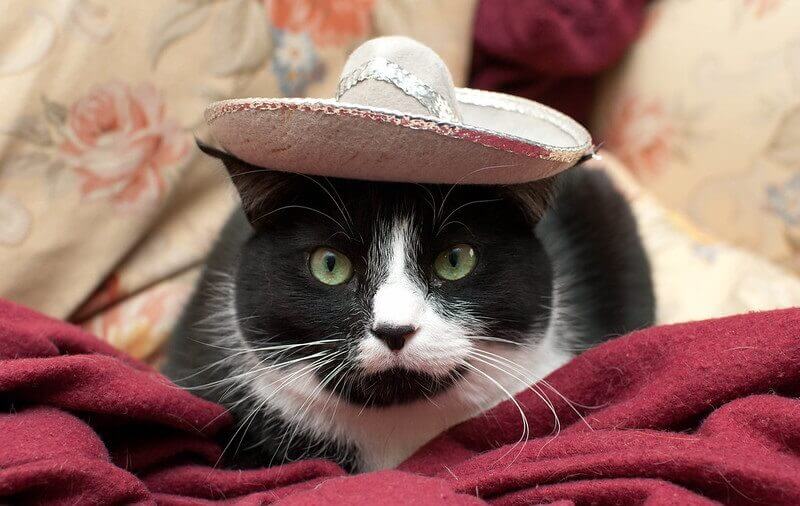 Mauricio
Lión (lion)
Cruz
Silvi (from the woods)
Leonor (bright)
Cazador (hunter)
Fuerte (strong)
Sergio
Fernando
Dario
Abejundio
Miguel
Ponce
Carlos
Allegro (music)
Bigotes (whiskers)
Francisco
Santo
Pablo
Corto (short)
Tigre (tiger)
Rafael
Sancho
Gato (male cat)
Jose
Esteban
Ximen
Marques
Chico (boy)
Joven (young)
Caliente (hot)
Thiago
Felipe
Domingo
Valiente (brave)
Segundo (second)
Raúl
Carlito (young Charles)
Mario
Vivo (alive)
Donato
Gerardo
Lisandro
Andrés
Zorro
Manuel
Gabriel
Marco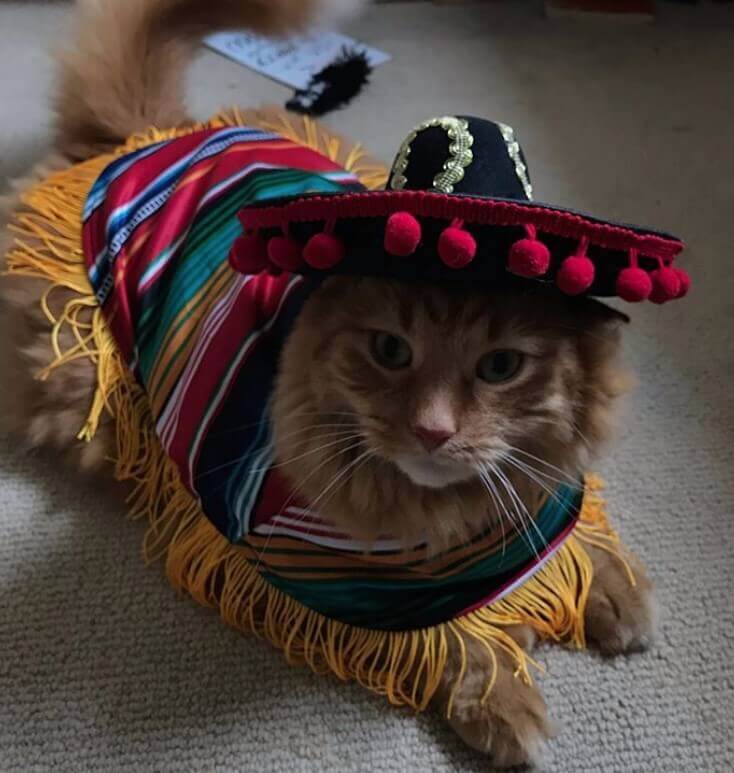 Leon
Esponjoso (fluffy)
Julio
Emilio
Luis
Pequeño (small)
Vicente
Eloy
Tiburon (shark)
Bautista
Lobo (wolf)
Julián
Ignacio
Luz (light)
Ferdinand
Geraldo
Navarro
Eduardo
Dulce (sweet)
Cielo (sky or heaven)
Alonso
Alejandro
Armand
Vito
Roberto
Guido
Gitano
Galeno
Sierra (mountains)
Antonio
Sombra (shadow)
Seguro (safe)
Armando
Ángel
Socorro
Paulo
Rodrigo
Roldan
Ronroneo (purr)
Tequila
Lorenzo
Lupe (wolf)
Nicolas
Ricardo
Niño (little boy)
Rico (rich)
Onofre
Salvador
Loco (crazy)
Orlando
Diego
Arturo
Juan
Serge
Oso (bear)
Reyes (kings)
Santino
Enrique
Benito
Carmine
Feroz (Fierce)
Iván
Gonzalo
Consuelo
Feliz (Happy)
Santiago
Oro (gold)
Inigo
Pedro
Federico
Paco
Bernardo
Javier
Quito
Valentino
Raymundo
Cortez
Jesús
Hermoso (handsome)
Matías
Cerveza (beer)
Sanche (blessed one)
Ramiro
Tipo (Kind)
Peludo (furry)
Bueno (good)
Suave (soft)
Raul
Nacho
Héctor
Alfonso (noble)
Belen
Franscicso
Emmanuel
Amado (loved)
Noche (night)
Rio (river)
Pancho
Maximiliano
Ramon
Alonzo
Manco
Jorge
Dante
Gordo (fat)
Lindo (pretty)
Amante (Lover)
Hernan
Tierra (earth)
Guillermo
Leonardo
Female Mexican Cat Names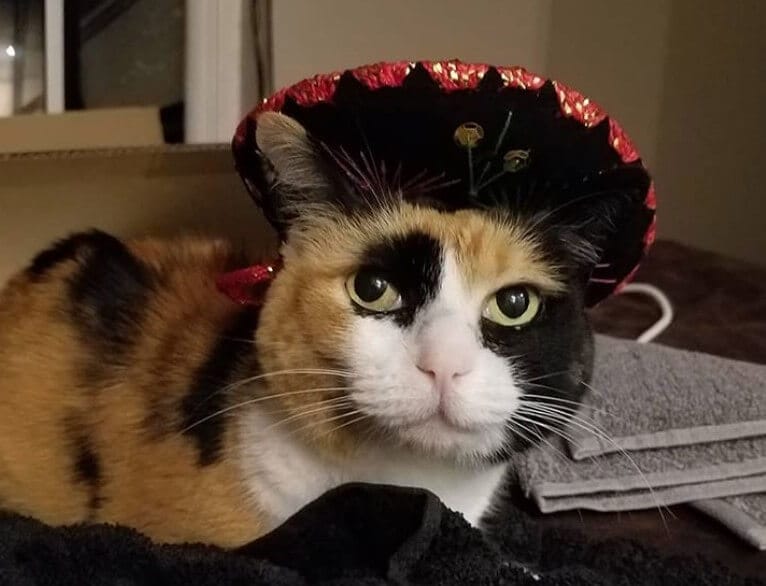 Bella
Paola
Anita
Yolanda
Lora (like the laurel)
Flor (flower)
Dia (day)
Esabella (devoted to God)
Esmeralda
Josefina
Elsa
Santana
Magdalena
Brisa (breeze)
Rosita (little rose)
Savannah
Fuensanta
Lucinda
Rima
Cielo
Hija (daughter)
Sancha
Angel (angel)
Felicia
Lupe
Araceli
Jacinda or Jacinta (hyacinth flower)
Teresa
Isabela
Valencia
Santina (little saint)
Gata (female cat)
Delores
Leonora (bright)
Amor (love)
Rosa
Ventura
Macaria
Blanca (white)
Adriana
Buena (good)
Tia
Niebla (fog)
Latoya (victorious)
Antonella
Belinda
Frederica
Hada
Lela
Nieve (snow)
Salsa (a dance)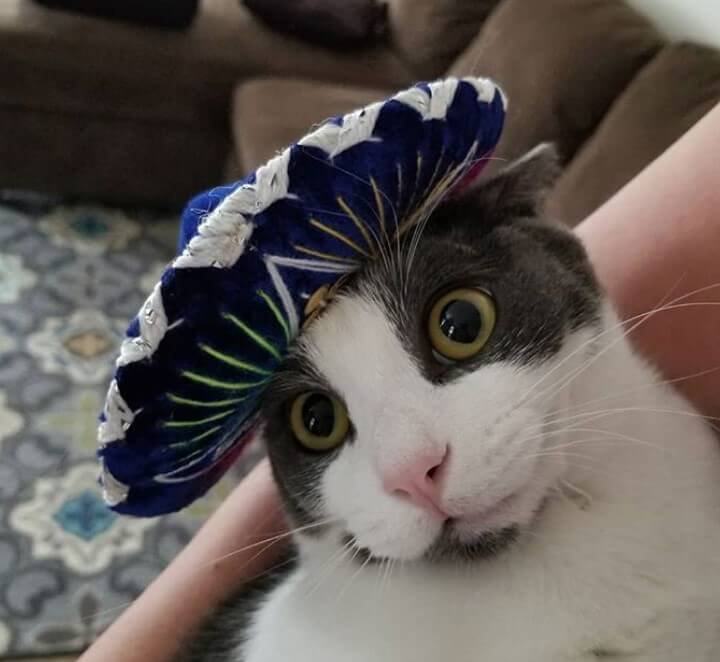 Bricia (variant of Brigid)
Sonora
Leya (loyalty)
Luz
Rafaela
Gloria
Inez
Eriella (lioness)
Elena
Loretta
Gabriela
Lindo (lovely)
Lavada (pure)
Francisca
Nina (little girl)
Zerlina
Cornelia
Playa (beach)
Jade
Manuela
Julia
Constanza
Zanita
Osa (female bear)
Candela (candle)
Graciela
Carlotta
Amata (loved)
Lita
Nita
Baya (berry)
Marcela
Luna
Mona
Consuela
Maria (mother of Jesus)
Carmen
Melosa
Selena (Moon goddess)
Isabella
Chiquita
Senalda
Lareina
Marta
Catalina
Martina
Aconcia (comets)
Querida
Dulcea (sweet)
Daniella
Fabiana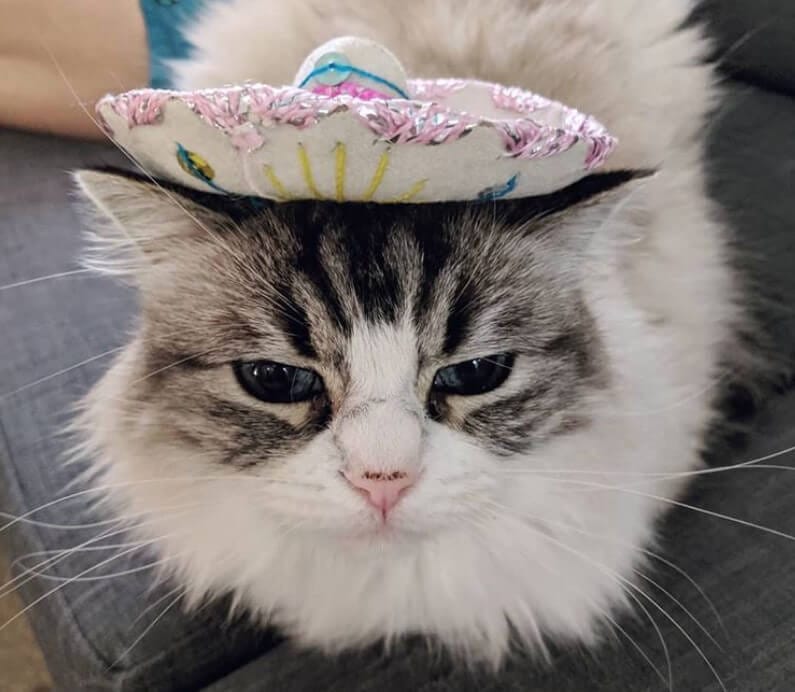 Felipa (a woman who is friendly with horses)
Mariposa (like a butterfly)
Felicidad (lucky)
Maite (lady of the house)
Grecia (graceful)
Sierra
Marina
Perdita
Soledad
Madra (mother)
Bebe
Reina (queen)
Carissa
Corazón (heart)
Alejandra
Sancia
Fernanda
Perla (pearl)
Neva
Luza (light)
Giselle
Lluvia (rain)
Risa
Paloma (dove)
Juana
Marcia
Charo
Justina
Alta (high or tall)
Morena
Juanita (feminine form of Juan or John)
Safira (sapphire)
Sofia
Felisa (lucky and successful)
Rita
Coraima
Renata
Belita (beautiful)
Eva
Florita (flower or blossom)
Melia
Rosario
Bonita (pretty woman)
Leticia
Ria
Juliana
Carmelita (little garden)
Carina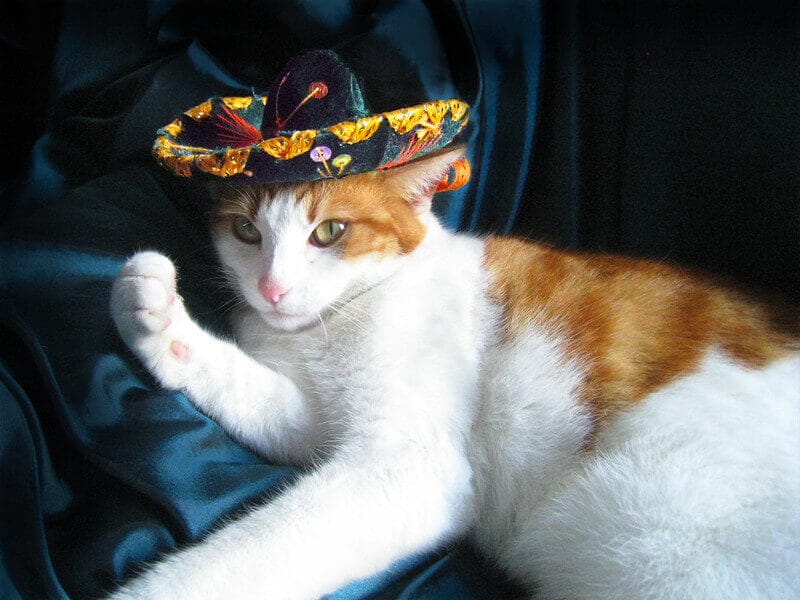 Ximena
Mora
Rosalinda
Inocencia
Zoila
Presencia
Luisa
Silvia
Delora
Alegría (joy)
Zita
Dahlia
Biele (dance)
Nelia
Letitia
Emelda
Alma
Gitana (gypsy, or wanderer)
Lola
Drina
Lucita (little light)
Zelia
Beatriz
Vida
Verónica
Selva (jungle)
Xiomara
Tierra
Roberta
Montaña (mountain)
Olinda
Guadalupe
Alicia
Cascada (waterfall)
Mercedes
Fantasia (fantasy)
Alessandra
Frida
Lucia
Chica
Madrona
Cristina
Lalo
Faustina (lucky woman)
Patia
Damita
Rocio
Esperanza
Natalia
Baja (short woman)
Estrella (star)
Idola
Margarita (a delicious drink, a daisy flower)
Eldora
Tasia
Hermosa (beautiful)
Mexican Cat Names Inspired by Food & Beverages
Taco
Nacho
Tequila
Gordita
Corona
Tamale
Panucho
Salsa
Fresca
Paloma
Negra Modelo
Burrito
Enchilada
Margarita
Chilaquiles
Yuca
Dos Equis
Jicama
Empanada
Guacamole
Sangrita
Chalupa
Mexican Cat Names Inspired by Geographical Places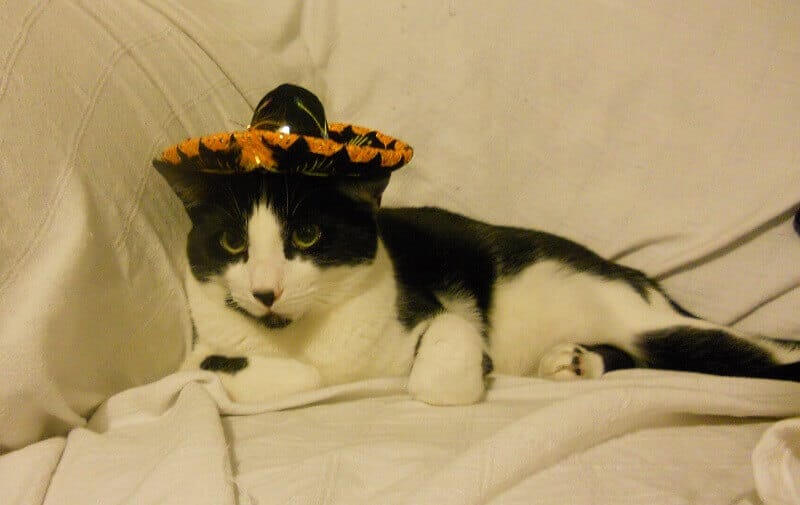 Merida
Acapulco
Morelia
Saltillo
Mexicali
Cozumel
Juarez
Quintana Roo
Veracruz
Juarez
Ensenada
Leon
Matamoros
Ixtapa
Durango
Guadalupe
Toluca
Tijuana
Cancun
Hidalgo
Jalisco
Celaya
Reynosa
La Paz
Tampico
Durango
Torreon
Puebla
Sonora
Chiapas
Zamora
Colima
Tabasco
Mazatlan
Monterrey
Popular Mexican Words as Cat Names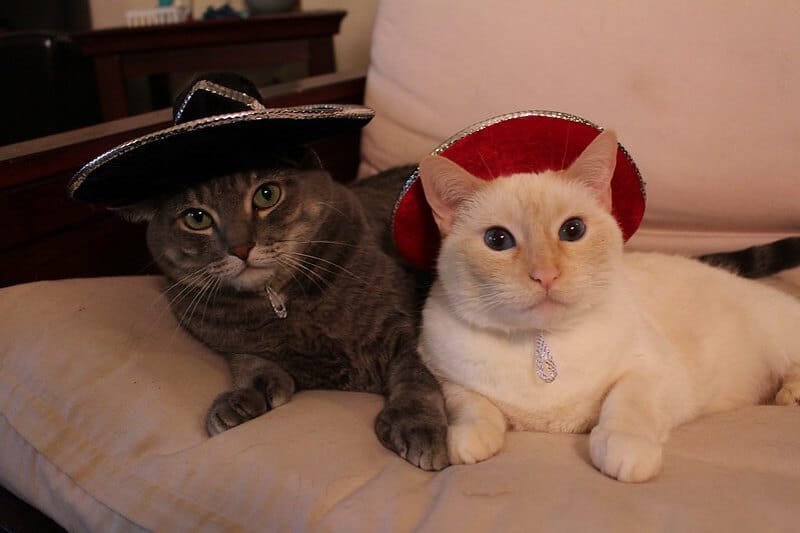 Toro – Bull
Alba – Daybreak
Cordero – Lamb
Diablo – Devil
Amigo – Friend (male)
Alma – Soul
Hola – Hello
Santo – Saint
Amiga – Friend (female)
Blanco – White
Tigre – Tiger
Sierra – Mountains
Fiesta – Party
Domingo – Sunday
Solana – Sunny Spot
Chico – Boy
Sol – Sun
Che – Buddy or Dude
Gatito – Kitten
Chica – Girl
Querida – Dear
Gato – Cat
Bonita – Pretty
You can also find out the other best Mexican cat names
There are many cultures, languages, traditions all over the world that can inspire you to find the best cat names. If you need more ideas, you can visit our foreign cat names page.