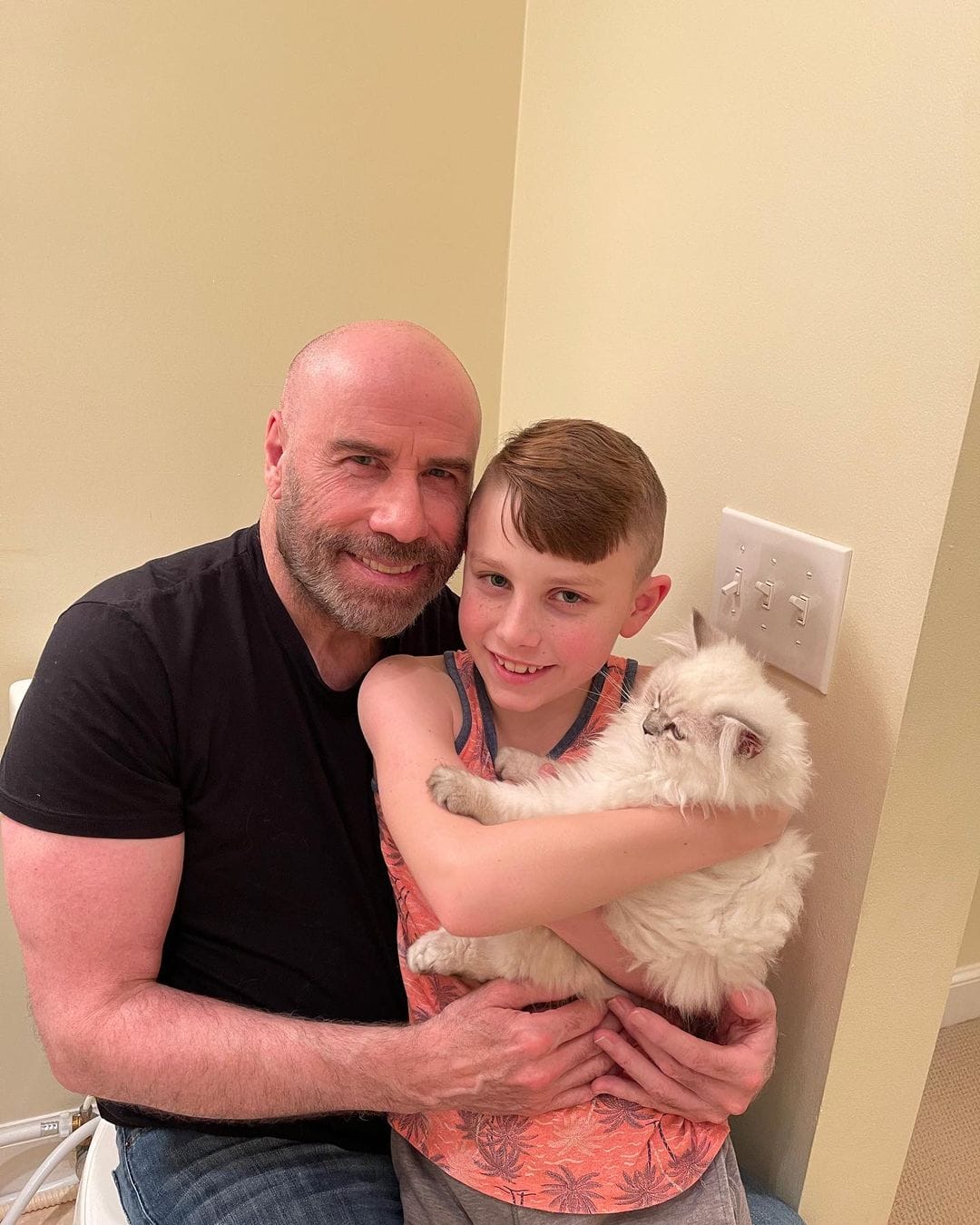 The Pulp Fiction star, John Travolta, shared that his son Ben got a new cat.
The actor, 67, posted a sweet photo on Instagram of himself and his 10-year-old son cuddling the new addition.
"Ben's new cat Crystal," Travolta captioned the smiling snap.
American actress, Kristen Bell shared that her family welcomed a three-legged dog they were naming Whiskey.
"Before he was rescued he got in a fight with a truck and lost (a leg) but who needs four legs anyway?" she wrote of Whiskey's past on Instagram.
The Shang-Chi star, Awkwafina, shared that she adopted a pup named Haeng-Un — whom she met while working with Korean K9 Rescue, an organization based in her hometown of Queens, New York, that helps rescue dogs from South Korea.
"Everyone, meet Haeng-Un Lum, new to America and the newest member of my family," Awkwafina, born Nora Lum, captioned photos and a video of the pooch on her Instagram.