Do you have a pair of rabbits? If so, do you have names for them yet?
You might not think it's that big of a deal but rabbit pairs should have names. Not only does it help them bond with each other but they can also bond with you through interaction and playtime. The best rabbit pair names range from classic to cute to silly. This post will list 100+ rabbit names for your twin bunnies!
Here are the best rabbit pair names for your twin bunnies.
Best Rabbit Pair Names
Chloe and Zoe
Amelia and Gloria
Kim and Kanye
Batman and Robin
Polka and Dot
Laverne and Lamar
Barbie and Ken
Mary and Ashley
Aiden and Caden
Tick and Tock
Ronnie and Reggy
Dawn and Dusk
Tarzan and Jane
Charles and Diana
Garret and Gregory
Serenity and Trinity
Linus and Lucy
Dot and Dash
Willy and Wonka
Homer and Marge
Neutron and Proton
Phoebe and Rachel
Butter and Milk
Madison and Morgan
Tucker and Tyson
Dylan and Cole
Fred and George
Shawna and Suzie
Harry and Ron
Tele and Tubby
Rock and Roll
Romeo and Juliet
Ash and Pickachu
Brat and Angelina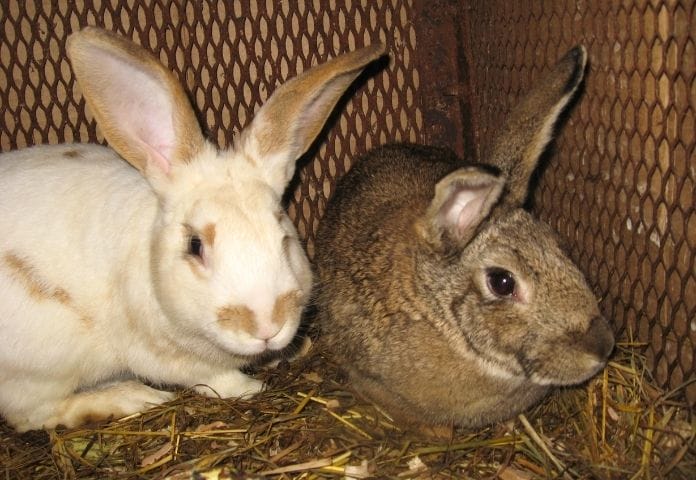 Pumpy and Umpkin
Bert and Ernie
Bow and Wow
Heava and Nevah
Lina and Linda
Magic and Kareem
Hubba and Bubba
Mai and Tai
Minnie and Mickey
Miles and Nial
Ethan and Nathan
Zack and Cody
Topsy and Turvy
Adam and Eve
Brandy and Mr.whiskers
Mary and Ashley
Flip and Flop
Wilma and Victa
Kate and William
Honeybunch and Bunnybun
Pea and Nut
Nobita and Doraemon
North and South
Dora and Boots
Prim and Proper
Jade and Josie
Maya and Mia
Retta and Bretta
Skipper and Gilligan
Winnie and Pooh
Holly and Molly
Charles and Keith
Mona and Lisa
Lady and Tramp
Butter and Jelly
Shrimp and Grit
London and Paris
Hansel and Gretel
Heckle and Jeckel
Amos and Diggory
Mojo and Jojo
Scooby and Shaggy
Tom and Jerry
Pooh and Piglet
Thumper and Bumper
Doc and Pepper
Lemon and Lime
Famous Rabbit Pair Names
Bacon & Eggs
Bambi & Thumper
Blynkn & Wynkyn
Bubble & Squeak
Chip & Dale
Crunch & Munch
Fish & Chips
Flopsy & Mopsy
Fred & Ginger
Frodo & Sam
Ham & Cheese
Hippity & Hoppity
Itsy & Bitsy
Ken & Barbie
Max & Ruby
Peanut & Butter
Tweedledee & Tweedledum
Wallace & Gromit
When you bring home your new pair of bunnies, it's important to give them a name.
You might think this is an easy task but there are so many options! Our list includes over 100 names for rabbits that will make the process easier and more fun.
Some of our favorites include Cheddar & Cheese, Butterscotch & Brownie, Carrot & Gingerbread, or Hazelnut Latte & Espresso Bean. We hope these rabbit names inspire you when picking out yours!