White rabbits are white, fluffy animals with long ears and cute white cottontails.
They make good pets for many people because they can be handled without being scared or hurt.
White rabbits have been around for centuries as domesticated animals, but their background is unknown.
In this blog post, we will discuss rabbit names that include both male and female white rabbits, white and brown rabbits, and white and black rabbits.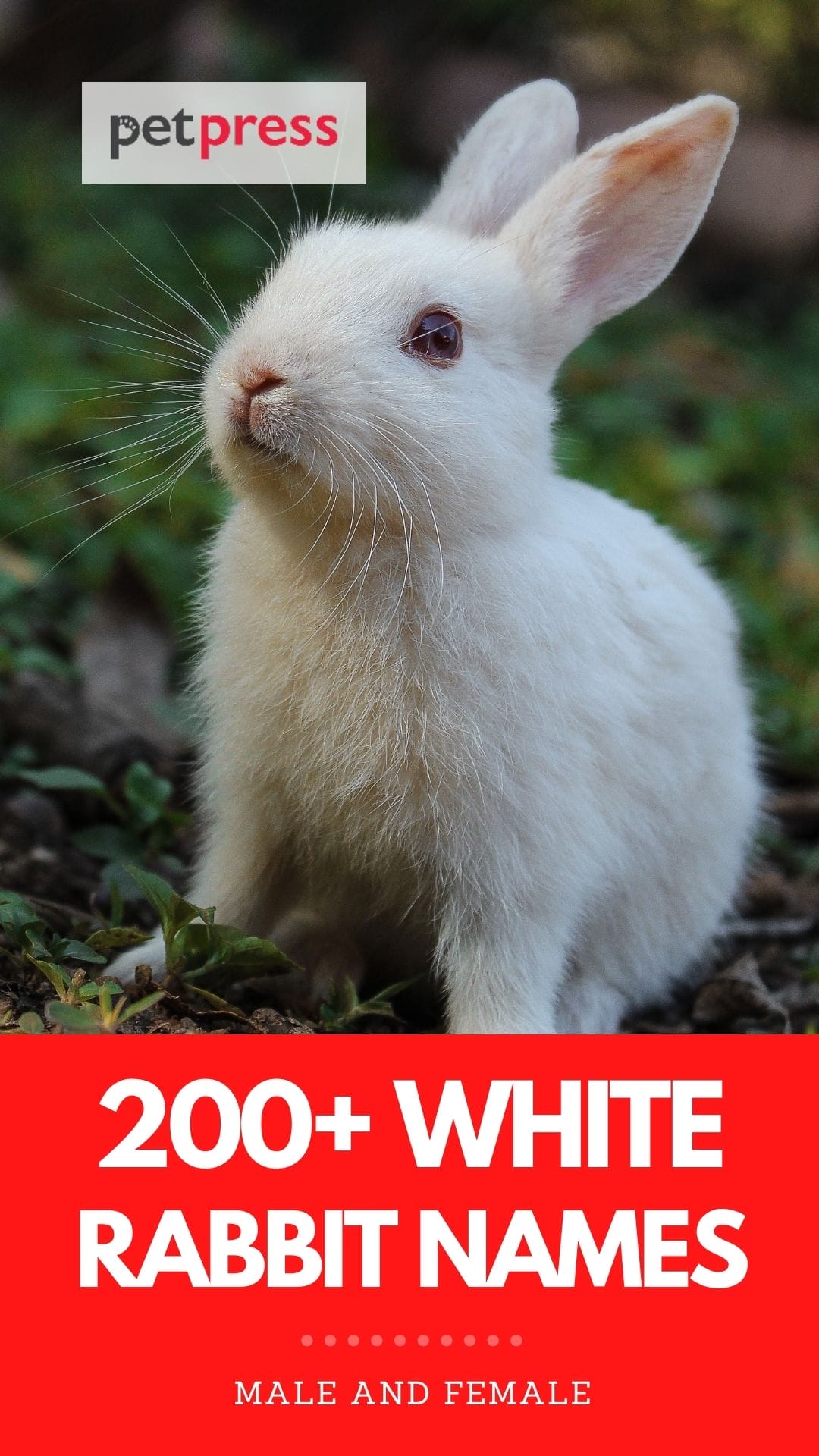 Male White Rabbit Names
These top picks of white rabbit names for male rabbits are so unique that we had to include their meanings. You don't have to go clueless when someone asks where your pet rabbit got his name from.
| | |
| --- | --- |
| Blanchard | French surname meaning "white" |
| Colm | An Irish name meaning "white dove" |
| Aubin | Latin for "bright" or "fair" |
| Gavin | Irish name meaning "white falcon" |
| Haku | Japanese name meaning "white" |
| Arjun | Sanskrit for "white," "silver," or "clear" |
| Albus | Latin for "white" |
| Finian | Irish name meaning "fair-colored" |
| Lavin | Hebrew name meaning "white" |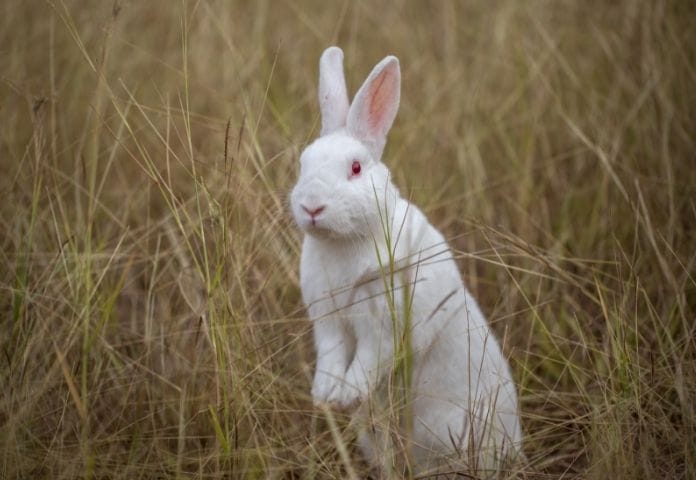 Celeste
Argent
Arian
Usua
Serebro
Batter
Pita
Cosmo
Icing
Keoro
Ianu
Igloo
Vita
Luna
Urs
Vanilla
Moonstone
Soy
Katari
Snowstorm
Bela
Kutari
Rice
Albus
Goose
Frosty
Blizzard
Onigiri
Mineral
Snowy
Chalk
Marshmallow
Bleach
Moon
Balta
Beluga
Flour
Albino
Estrela
Wooly
Dango
Creampuff
Etoile
Moonlight
Peace
Snowdrop
Milky
Silver
Female White Rabbit Names
These female white rabbit names have cool meanings that represent the purity of the color. Check these top picks for white female rabbits.
| | |
| --- | --- |
| Fiona | Irish name meaning "fair-colored" |
| Guinevere | Welsh name meaning "fair one" |
| Alba | Latin for "white" |
| Bai | Chinese name for "white" |
| Blanca | Spanish name meaning "white" |
| Jennifer | Old Welsh name meaning "fair one" |
| Laksha | Indian name meaning "white rose" |
| Bianca | Italian name meaning "white" |
| Conwenna | Cornish name meaning "fair, white, and blessed" |
| Ivory | English word for "pale" |
| Kandace | Greek name for "white fire" |
| Neva | Latin name meaning "white snow" |
| Elvira | Spanish name meaning "fair and white" |
| Arjuni | Sanskrit for "white" or "clear" |
| Blanche | French name meaning "white" |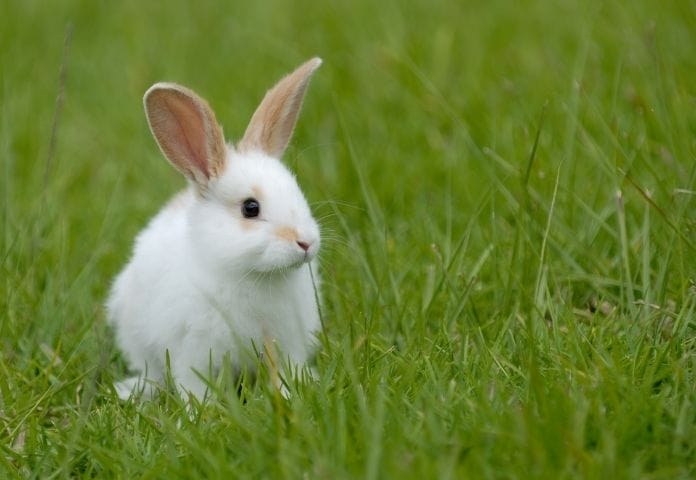 Gwyn
Sake
Celestine
Cheesecake
Blanc
Soda
Silva
Moo
Cotton
Gaura
Bianca
Ice
Breeze
Ermine
Koy
Weex
Peppermint
Jasmine
Arctic
Fructose
Polar
Ivory
Snowflake
Salt
Coconut
Glacier
Shiro
Lunaria
Elder
Swan
Magnolia
Gwenn
Alba
Himalaya
Quartz
Kuu
Ciri
Plata
Weiss
Cauliflower
Seal
Vit
Albite
Ghost
Lily
Dove
Taitea
Kabo
Daisy
Latte
Icicle
Cute White Rabbit Names
Snowflake
Cauliflower
Snow White
Snowball
Vanilla
Cream Puff
Blizzard
Pearl
Marshmallow
Frosty
White Mocha
Popcorn
Snowman
White Chocolate
Dove
Magnolia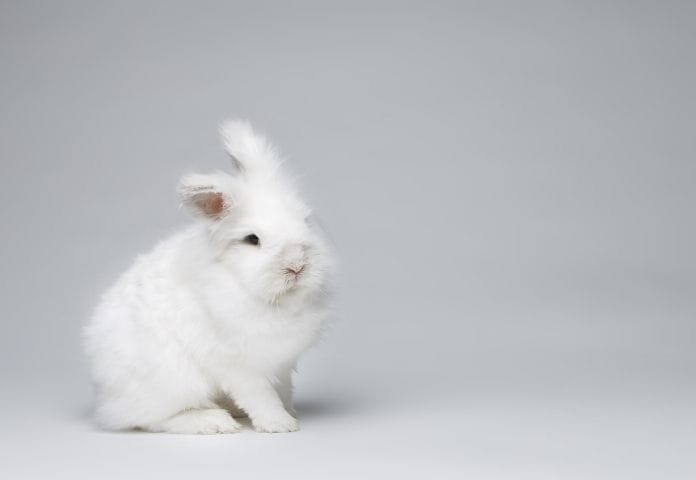 Cotton
Peppermint
Arctic
Tulip
Winter
Powder
Angel
Elsa
Porcelain
Coconut
Lacey
Ivory
Icicle
Polar Bear
Sugar Cookie
Buttercream
Chantilly
Diamond
Moonlight
Q-Tip
Black & White Rabbit Names
Penguin
Domino
Skunk
Dice
Holstein
Puffin
Barcode
Tuxedo
Panda
Checkers
Oreo
Chevron
Pirate
Salt & Pepper
Comet
Orca
Piano
Spot
Dalmatian
Zebra
Ying Yang
Brown & White Rabbit Names
Mudd
Russet
Twix
Beans
Autumn
Nuts
Latte
Terra
Xocolata
Roux
Chip
Raisin
Rolo
Carmelo
Chablis
Brunette
Tawny
Brownie
Daffodil
Buster Brown
Bamboo
Bruin
Hershey
Espresso
Tuscan
Chrome
Horse
Bison
Truffles
Sorrel
Sienna
Doughnut
Cheerio
Kahlua
Carob
Sesame
Castanho
Mocha
Soil
Heath
Elk
Daphne
Coyote
Savannah
Kahawia
Porter
Henna
Twink
Maple
Sahra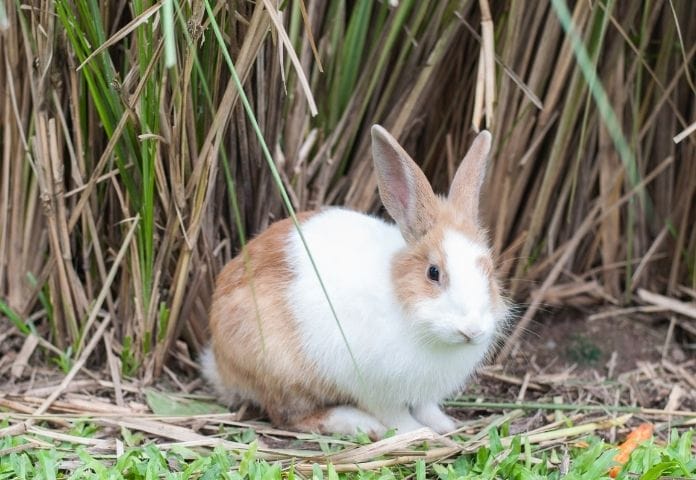 The best white rabbit names are often difficult to find.
As we've compiled a list of over 200 names for white rabbits that include male and female options, these names also come from our complete list of rabbit names based on color.
Just in case you have another colored rabbit, this list will surely help!
If you need some help coming up with the perfect name for your new bunny, take a look at our rabbit names generator.