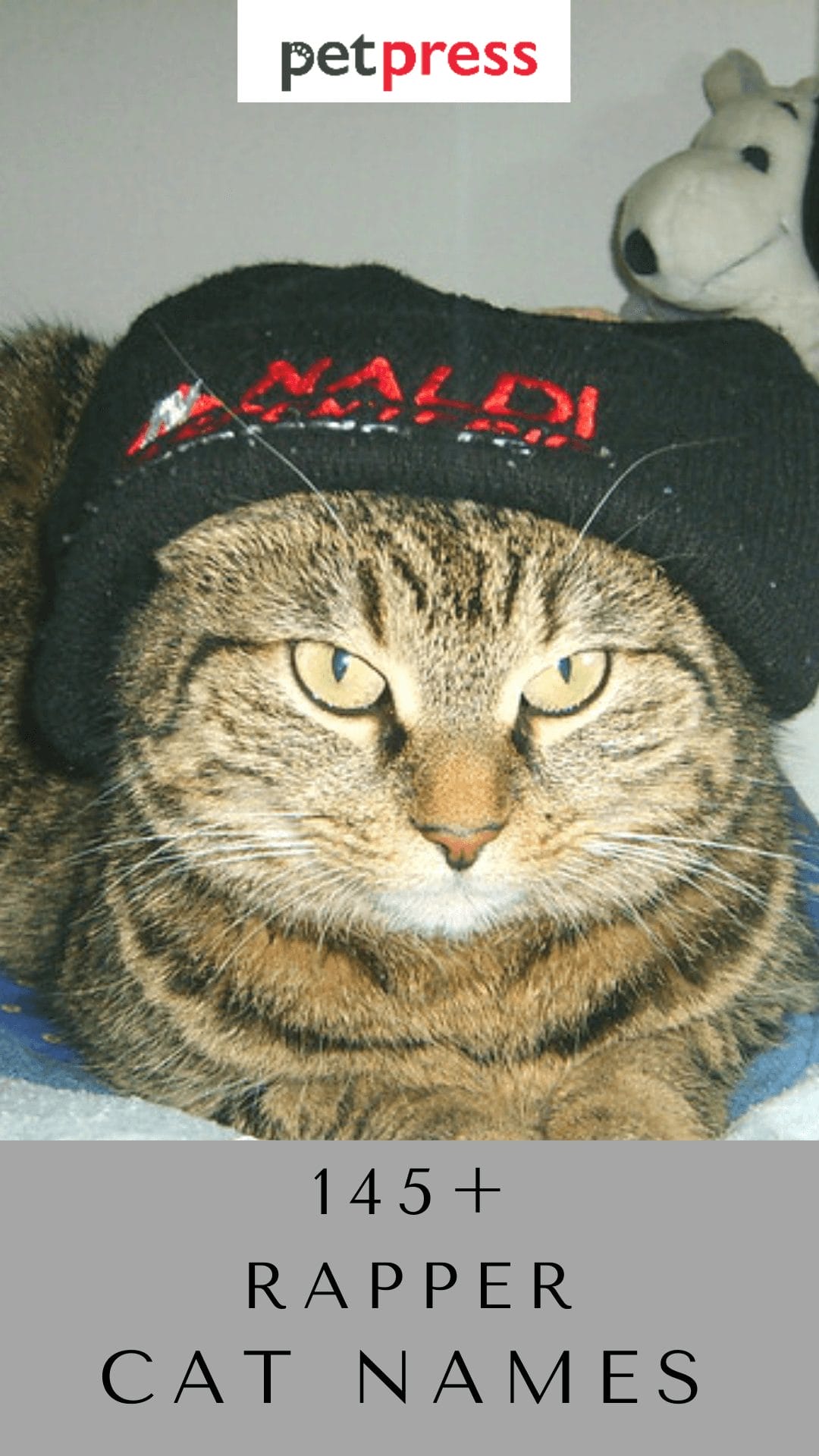 There are many reasons to love cats, but I think the most important one is they inspire us. They teach us how to be creative and innovative when naming them. With that in mind, we decided it was time for a list of rapper inspired cat names!

We're not just talking about any old rappers either, these are hip-hop legends like Snoop Dogg and Eminem. So without further ado here's our list of 145 rap star inspired cat names: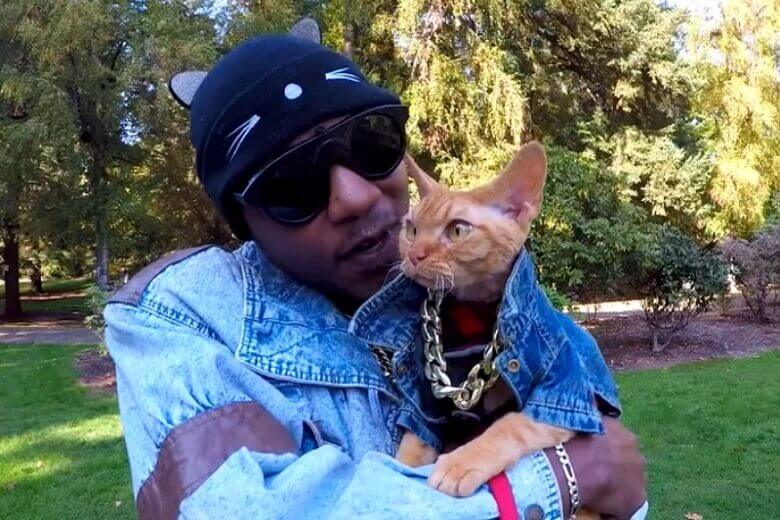 Male Rapper Cat Names
Snoop
Kane
Ghost
Smalls
Prez
Glover
Freddy
Luda
Kendrick
Nas
Vince
Savage
Apollo
Cypress
Tupac (Pac)
Fiddy
Bronson
Russell
Quest
Guru
Herc
Quik
Andre
Busta
Beastie
Drake
Hammer
Slick
Griff
Gucci
Cole
Rakim
Gibbs
Gambino
Malone
Logic
Royce
Jeezy
Biggie
Dre
West
Rocky
Flash
Wiz
Chance
Cudi
Wayne
Diddy
View more male rapper cat names
Female Rapper Cat Names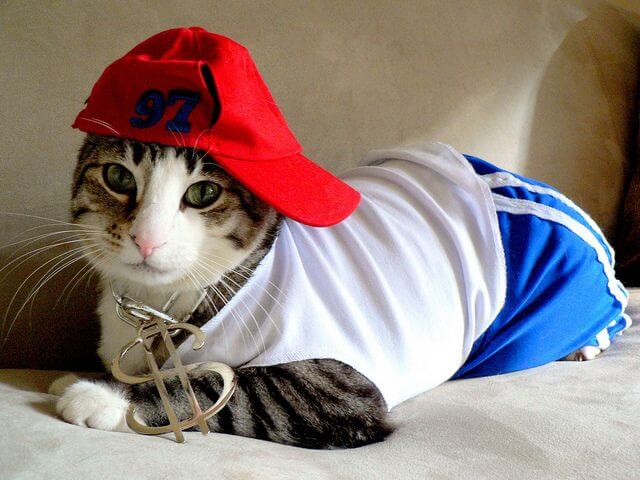 Nicki
Gucci
Foxy
Badu
Yolandi
Queen
Iggy
Ghost
Charli
Yo-Yo
Azealia
Cardi
Beastie
Lauryn
Pepa/Pepper
Digga/Digger
Aaliyah
Missy
Boo
Smalls
Soul
Sugar
View more female rapper cat names
Funny Rapper Cat Names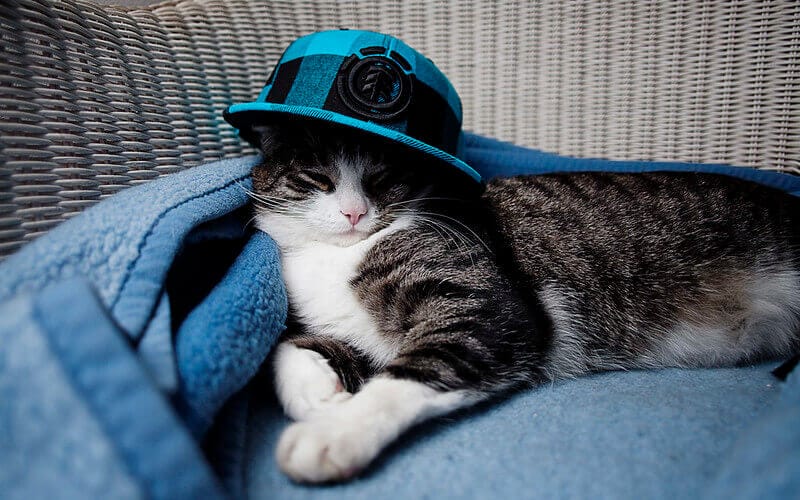 Wiz Catlifa
Mewdacris
Mew Tang Clan
Kitty Minaj
Notorious CAT
Big K.I.T.
Kitty B
Meek Meow
Petey Pawblo
Meowb Deep
Macklemeow
Kit Cudi
Ghostface Kitten
Other Hip Hop Inspired Cat Names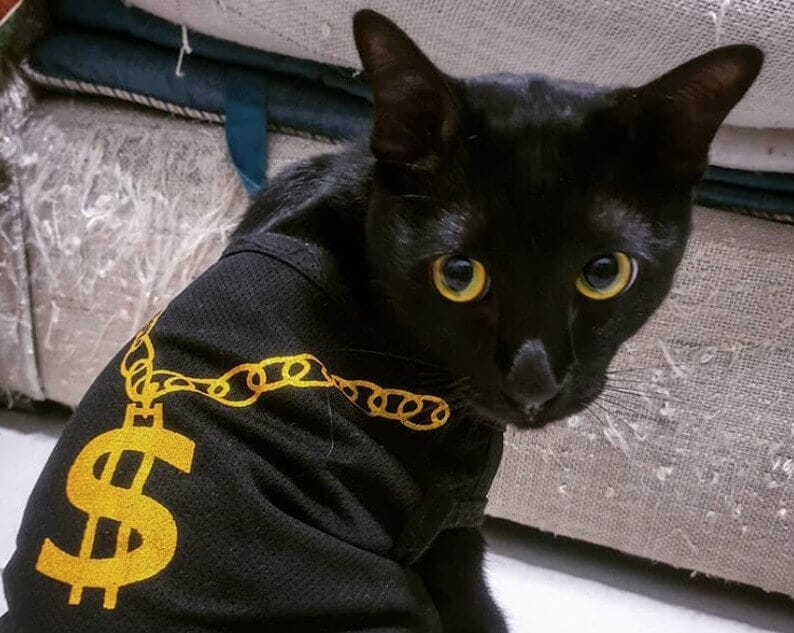 Lex
DJ
Compton
Cali
OG
Mac
Homie
Rolley
Bootleg
Scratch
Benz
Emcee
Dime
York
Hook
Dom
Chopper
Bronx
Feddie
Kangol
Flex
Shorty
It's no secret that music can have a significant impact on our mood or feelings. What if we told you this could also affect your cat? Let us introduce you to the new trend of naming your furry friend after their favorite song, artist, genre or era in history at music inspired cat names.