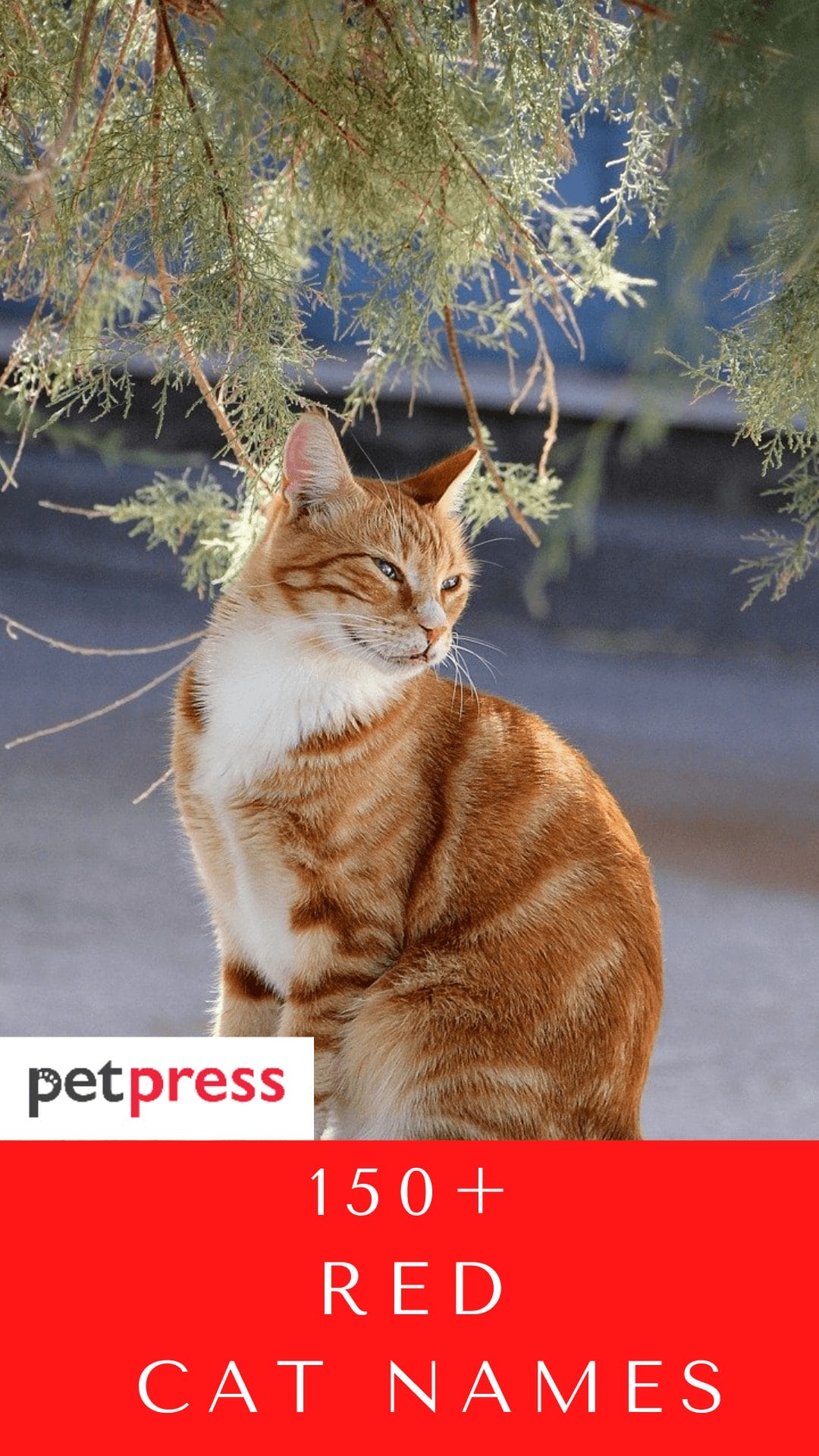 Red cat names are always considered to be a controversial topic when it comes to pet care.
Many red cat owners like red pets because red is such a strong and dramatic color, making red cats very easy to spot in most places they roam around.
If you have a red cat, you may want to consider giving your red feline friend a name that is fitting for him. And here are the red cat name ideas for you!
Male Red Cat Names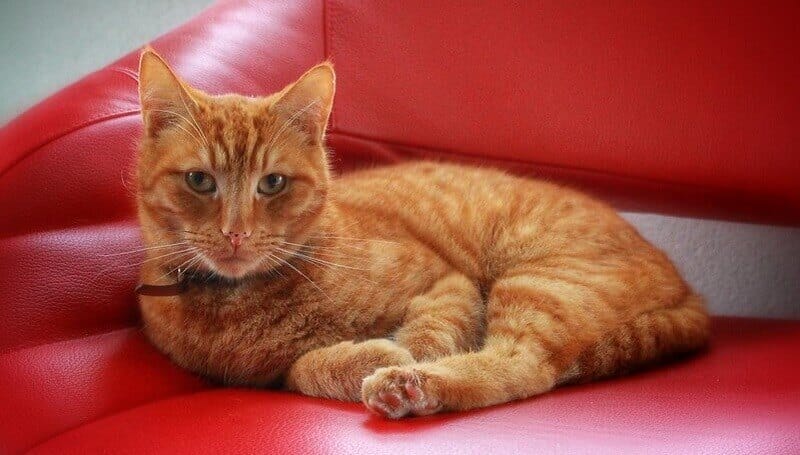 Tigger (the orange cat from the Winnie the Pooh series)
Garfield
Copper
Peter
Orange Peel
Julius
Rojo (Spanish for red)
Flynn (Celtic name meaning "son of the red-haired man")
Marigold (orange and yellow flower)
Rohan
Donald
Apricot
Citrus
Blaze (similar to our top red cat names)
Red
Chester
Ruby
Conan O'Brien
Persimmon (orange-colored fruit)
Saffron (orange spice)
Keegan
Fizz
Ron Weasley (ginger of the Harry Potter series)
Flame
Heathcliff (the popular orange cat from the '80s)
Buttercup
Rory (Gaelic name meaning "The Red King")
Sunflower
Winifred
Apple
Hazel 
Jarred
Chili
Tulip
Rufus (Latin for red)
Cheeto (orange-colored snack)
Archie (the red-headed star of the Archie comic strip)
Sinbad
Rowan
Chuck Norris (red-haired tough guy)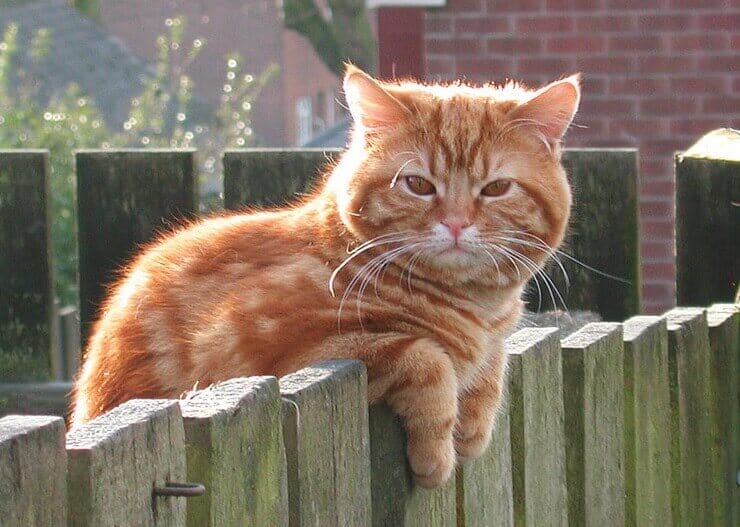 Coral
Big Red
Vincent
Rusty (nickname for those with red hair)
Prince Harry (the world's most beloved ginger)
Chuckie
Noodles
Loki
Oscar
Rudy
Tiger
Butterscotch
Eddie
Maple
Ewan
Thomas
Fred
Roisin
Simba (orange lion from The Lion King)
Geri
Harvest
Queso
Rouge (French for red)
Aspen
Chip
Briar
Rooney
Bryce
Russet
Pumpkin
Hunter
Hobbes (the orange cat from the Calvin and Hobbes comic strip)
Nacho
Oliver (ginger cat in Disney's 1988 animated film Oliver & Company)
Phoenix
Curtis
Dorito
Mango (orange color fruit)
Sweet Potato
Autumn
Female Red Cat Names
Nemo (orange fish from Finding Nemo)
Sandy
Ariel
Bella
Willie
Sunny
Jessica
Clementine
Christina
Emma
Winnie
Amber
Dandelion
Satsuma
Sienna
Oren (orange in Welsh)
Sophie
Maizy
Bette
Gala (after the red apple)
Paprika (reddish-orange spice)
Shirley
Lucille Ball
Ann (red-headed character of the late '90s Disney cartoon)
Florence
Flannery
Penny
Rose
Meg
Marmalade
Molly Ringwald (red-headed actress of the '80s)
Cherry
Bernadette
Daphne
Adele
Dixie
Goldie
Honey
Aslan
Lindsay
Candy Corn
Charm
Lana
Rooi (Afrikaans for red)
Nectarine
Peaches
Nutmeg (orange spice)
Cayenne
Ferris
Tigress
Alani (Hawaiian for orange tree)
Pippi Longstocking
Ginger
Lantana (orange tropical plant)
Opie (red-headed boy from The Andy Griffin Show)
Gina (after Orangina)
Merida
Fanta
Lucy
Wilma
Alyson
Sunshine
Scarlet(t)
Clancy
Fiona (Princess Fiona with orange/red hair)
Gillian
Debra
Gild
Curry
Colby (after the cheese)
Connie
Annie (like Orphan Annie, the famous redhead)
Cheyenne (an American Indian word meaning red)
We hope you found the perfect name for your new pet. Just make sure it's not already taken! If you want to see more cat names, visit our orange cat names