We love our cats, that's a fact. And many of us come up with cute and/or funny names for them. That's also a fact.
And then there are the guys out there, they're just not as good at naming their furry friends as we are, which is why we put together this list of ridiculous male cat names so that everyone can laugh at them together.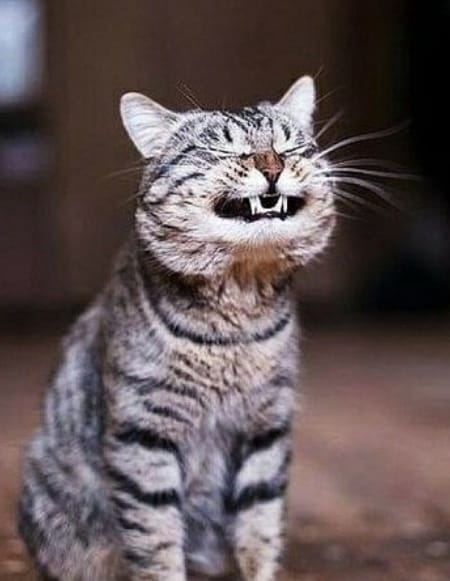 Cat Damon
    Santa Claws
    Jean Luc Picat
    Cat Steven
    Luke Skywhisker
    Genghis Cat
    David Meowie
    Charles Lickens
    Chairman Meow
    Bing Clawsby
    Anderson Pooper
    Hairy Potter
    Colin Feral Cat
    The Great Catsby
    Dalai Clawma
    Fidel Catstro
    Henry Hissinger
    Mr. Meowgi
    Notorious C.A.T
    Cat Sajak
    Catrick Swayze
    Walter Croncat
    Elvis Catsley
    Jaspurr
    Oedipuss
    Picatso
    Fidel Catstro
    William Shakespaw
    Meowses
    Jude Paw
    Cat Cobain
    Tom Pawyer
    Paul McCatney
    Lucifurr
    Leonardo DaFuzzy
    Cat-man-do
    Jerry Flea Lewis
    Paw Revere
    Butch Catsidy
    Catsanova
    Bob Scratchit
    Purr-nest Hemingway
    Fuzz Aldrin
    Brad Kitt
    Bob Meowerly
    Catpernicus
We've compiled a list of the most ridiculous male cat names, so if you are looking for some inspiration check out our complete ridiculous cat names!