Are you looking for a spooky name for your new pup? Well, look no further! We have compiled a list of over 80 spooky dog names to get you started.
From Pumpkin to Ghost, there is sure to be a spooky name that will fit your furry friend perfectly.
If you're looking for a spooky name for your new pup or maybe you're just curious about some of the most spine-chilling scary dog names out there, we've got you covered with this list.
So, what are you waiting for? Start browsing through our list and find the perfect spooky name for your pup today!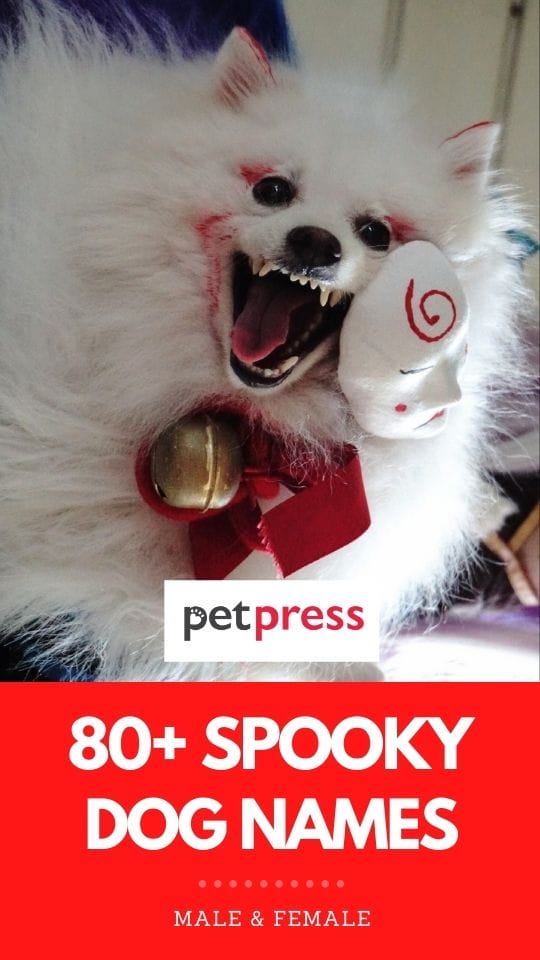 Here are the best spooky dog names that should terrify you and your new pup in a good way!
Spooky Male Dog Names
Ghost
Zuul
Noir
Midnight
Ebony
Willow
Pocus
Phantom
Candy Corn
Charcoal
Frankenstein
Creeper
Freight
Candy Corn
Bogey
Blaze
Wednesday
Patch
Norman
Fangs
Zero
Omen
Pandora
Casper
Goblin
Spooky Female Dog Names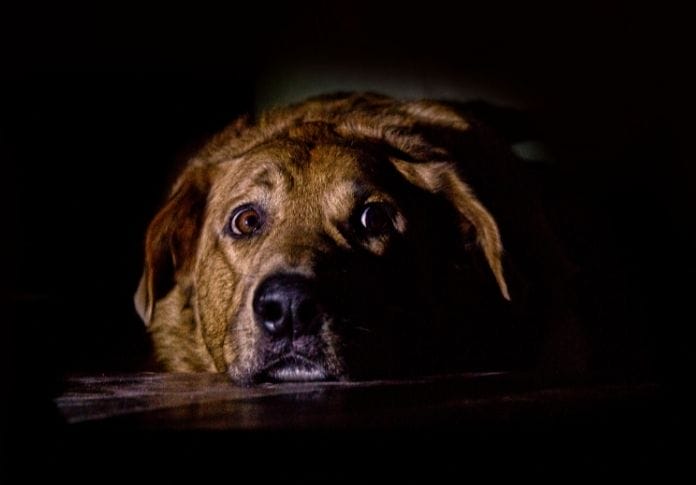 Buffy (The Vampire Slayer)
Magic
Fog
Spooky
Zombie
Beast
Tarot
Potion
Halloween
Bat
Spider
Jinx
Trick
Frankenweenie
Raven
Sookie(fromTrueBlood)
Ninja
Vamp
Onyx
Dante
Damian
Sherlock
Nightmare
Ember
Cackles
Trouble
Freddy
Unique Spooky Dog Names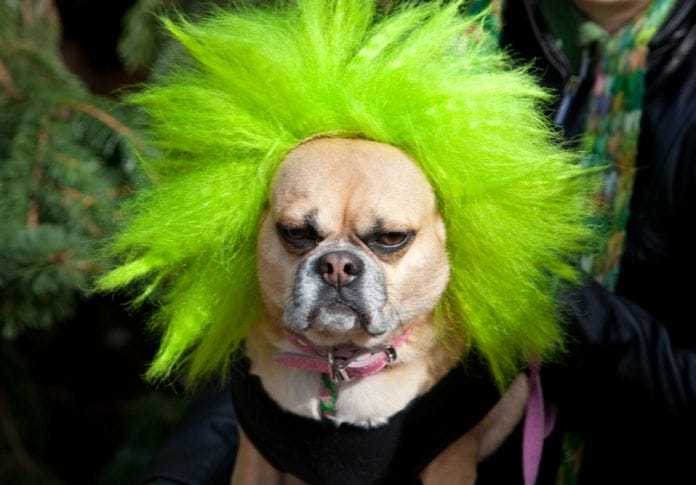 Sorcerer
Eerie
Howler
Trickster
Broomstick
Vixen
October
Jack-o-Lantern
Cauldron
Diablo
Reaper
Night
Cobweb
Hocus
Luna(mooninSpanish)
Dracula
Elvira
Whiskey
Bones
Hex
Jack
Dexter
Tootsie
Clown
Mummy
Scary Halloween Dog Names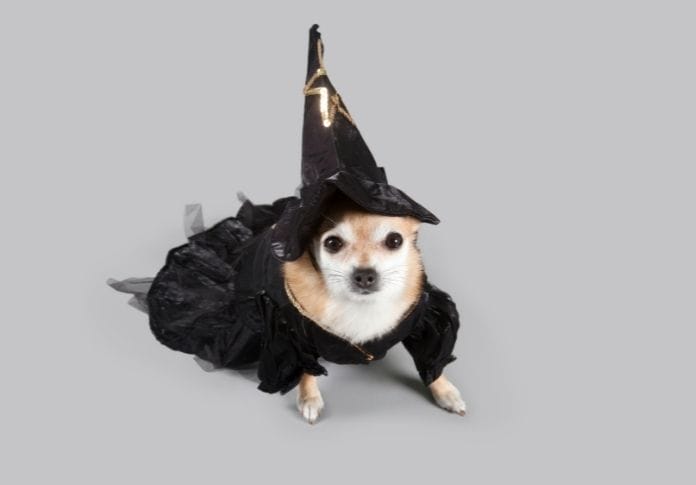 Bone
Pumpkin
Werewolf
Gizmo (from Gremlins)
Wizard
Shadow
Salem
Wolf
Echo
Boo
Monster
Charm
These names are sure to give your pet an air of mystery and dark magic.
So whether you're looking for a new Halloween-inspired dog name or just want to creep everyone out at the park, check out our list of spookiest dog names and pick one that suits your four-legged friend perfectly!