Here are some of the happiest Samoyed dogs in the world that you need in your life.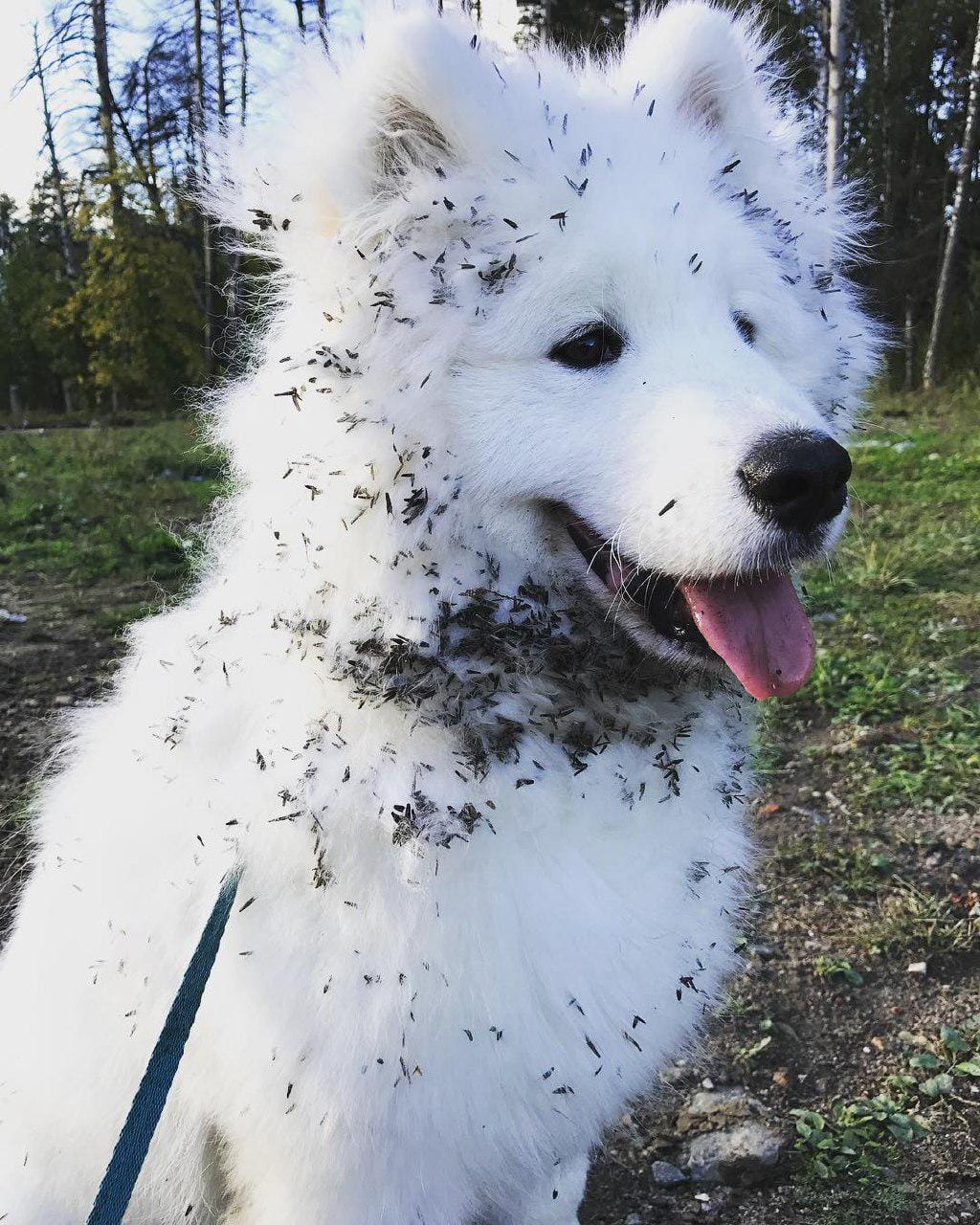 #2

What are you doing here?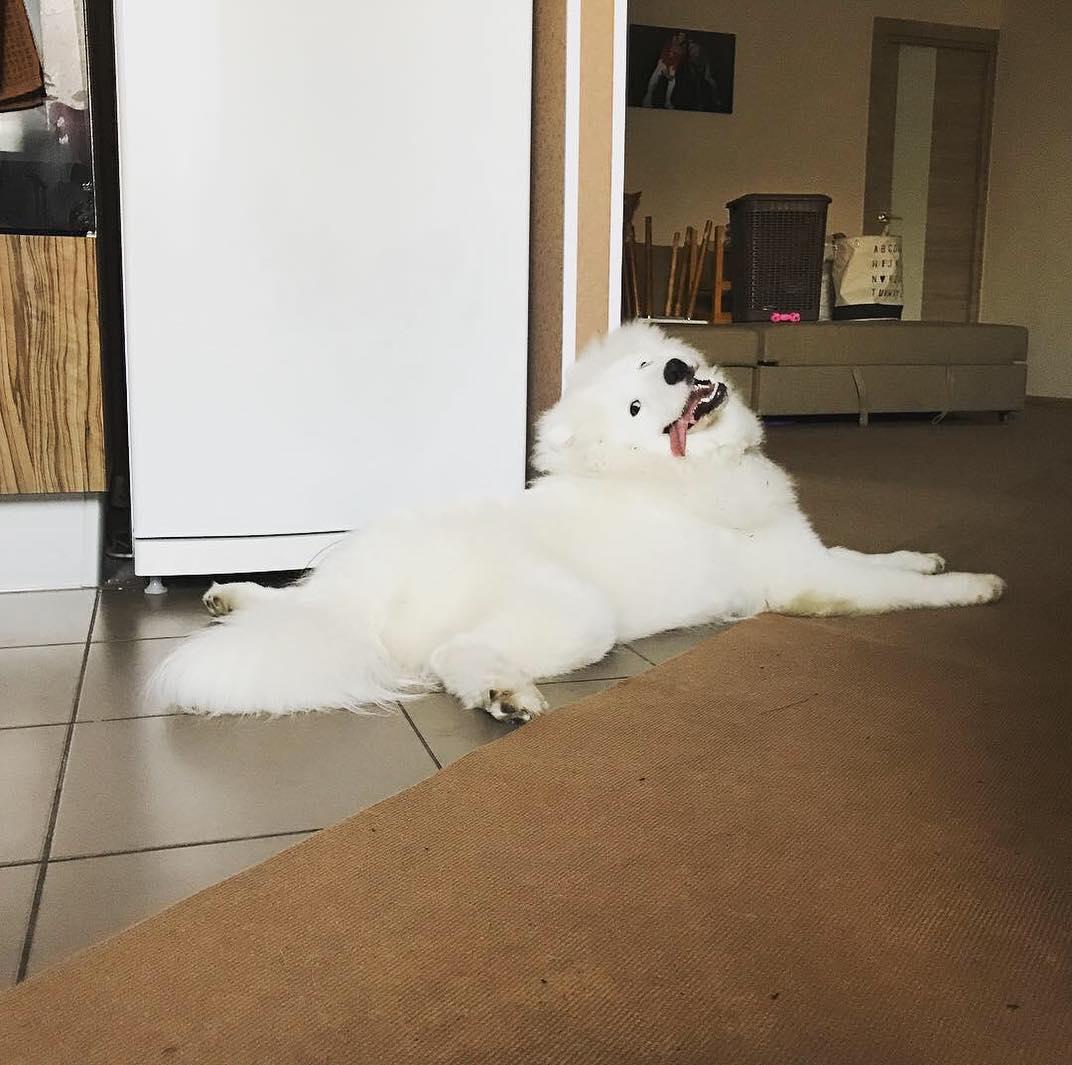 #3

Your shoes are delicious. Don't worry, I left you a little bit.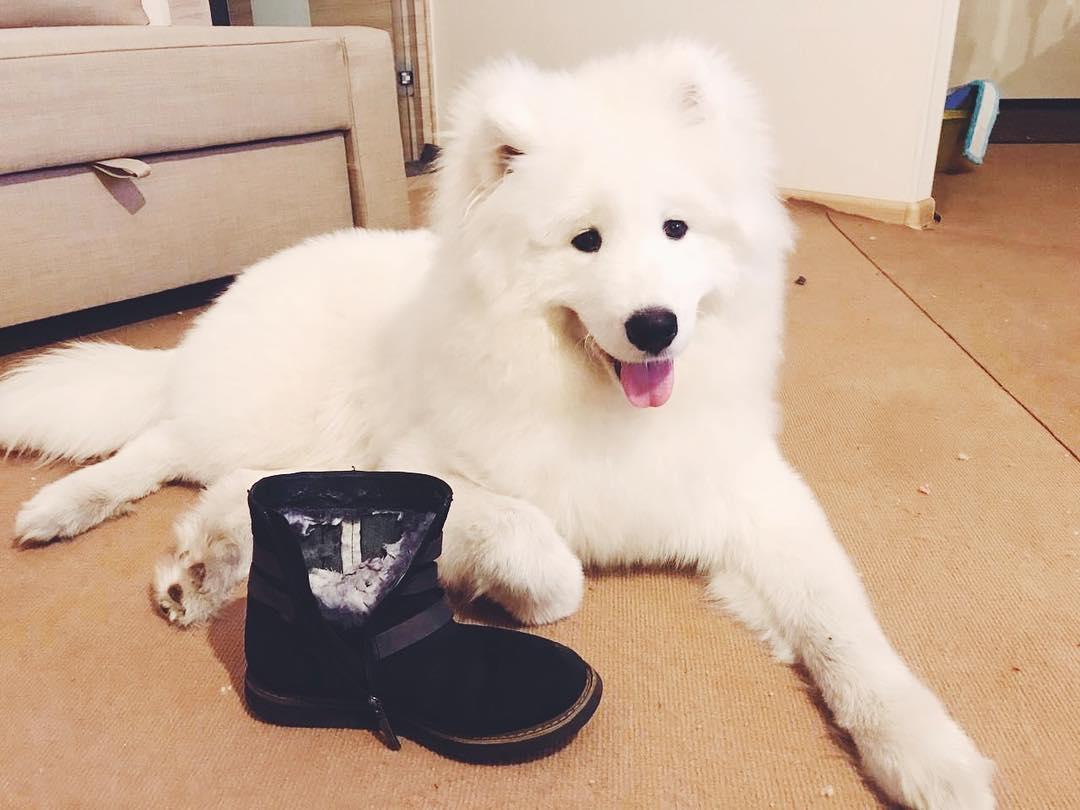 #4

Can you tell where the dog is and where the toy is?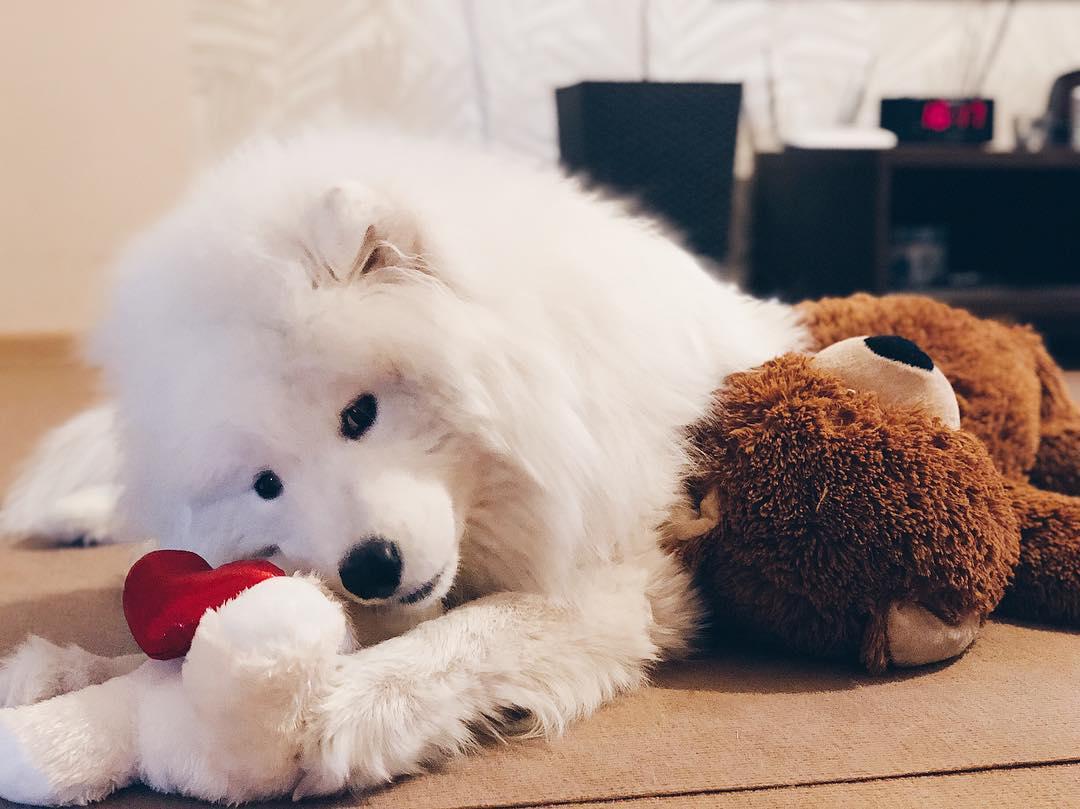 #5

A wild teddy bear attacked me, I defended myself.