Tigers are the largest cat species lurking around the wildlife. They are humble amongst other tigers as well and can live up to 25 years as well. Believe it or not, a punch from a tiger may kill you. That's how strong they are. But there is nothing to fear about tigers as they do not normally view humans as prey. So owning a pet tiger is pretty cool. Then, the only problem that ceases to exist is giving the best name for your pet tiger. But no worries, we have compiled a list of the best tigers names for both male and female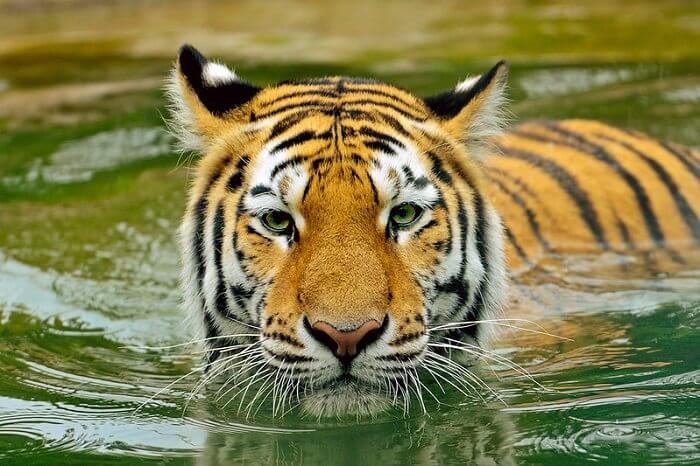 Best Tiger Names
Blaze
Jungle
Zara
Shiva – the tigress from the TV show "The Walking Dead"
Alegra – cheerful and vibrant (Italian)
Babur – tiger (Urdu)
Indy – a short version of "India"
Kenway – courageous warrior (English)
Yacoub – one who is from the forest (Greek)
Kano – masculine capability (Japanese)
Tadeo – praise (Aramaic)
Shiva
Tag – handsome (Irish)
India
Tigger – from "Winnie the Pooh"
Elektra – evoking the fiery sun (Greek)
Razor
Numair – cub (Muslim)
Simba
Puli – tiger (Indian)
Myanmar
Ariel
Suri – red rose (Persian)
Tony
Yura – youthful (Basque)
Taren – thunder (Welsh)
Asia
India
Cuddles
Sud – tiger (Thai)
Bruce
Lao
Aine – fire and vibrancy (Celtic)
Striber – stripes (Danish)
Nepal
Topaz – beautiful gemstone
Kapono – righteous one (Hawaiian)
Tala – gold (Persian)
Tigru – tiger (Romanian)
Clawdia – a pun on "Claudia"
Freda – peaceful ruler (German)
Imani – faith (African)
Maynard – courageous and strong
Nova – new (Latin)
Rocky
Yoana – from Norse mythology
Tygra – from "Thundercats"
Temple – sanctuary (Latin)
Torey – thunder bear (Swedish)
Minus – stripes (Latin)
Kaplan – tiger (Turkish)
Felix
Nahal – from "Shimmer and Shine"
Kali – energetic (African)
Pawla – a pun on the name "Paula"
Alani – orange blossom tree (Hawaiian)
Rayas – stripes (Spanish)
Ethelbert – from the animation "Ethelbert the Tiger"
Sangha – from the film "Two Brothers"
Blanca
Tamara – palm tree (Hebrew)
Tipu – tiger (Hindi)
Tristan – from "Knights of the Round Table"
Rajah – from Disney's "Aladdin"
Tigresa – tiger (Portuguese)
Tabbart – brilliant (German)
Leif – son, descendant (Norse origin)
Lancelot
Edan – fire (Celtic)
Yasmin – Jasmine (Turkish)
Henith – tiger (Indian)
Alain – bright (Gaelic)
Thor – the Marvel superhero
Bengie
White Blaze – from "Ronin Warriors"
Phoenix – a mythical bird symbolizing strength and renewal
Felice
Tony – the mascot of the cereal "Frosted Flakes"
Taleb – seeker (Arabic)
Hunter
Sheba
Prince
Sunset
Nepal
Camo – short for camouflage
Tabby – short for "Tabitha"
Nimer – tiger (Arabic)
Tiana
Yepa – one who is praised (Hebrew)
Prada
Kenji – wise and powerful (Japanese)
Azeil – God is my strength (Hebrew)
Kawan – strong and powerful (Korean)
Nala
Osiris – after the Egyptian God
Kenzo – healthy and powerful
Ginger
Takoda – a friend to everyone (Native American)
Tyger – after Tyger Drew-Honey
Taiga – a cold forest
Indy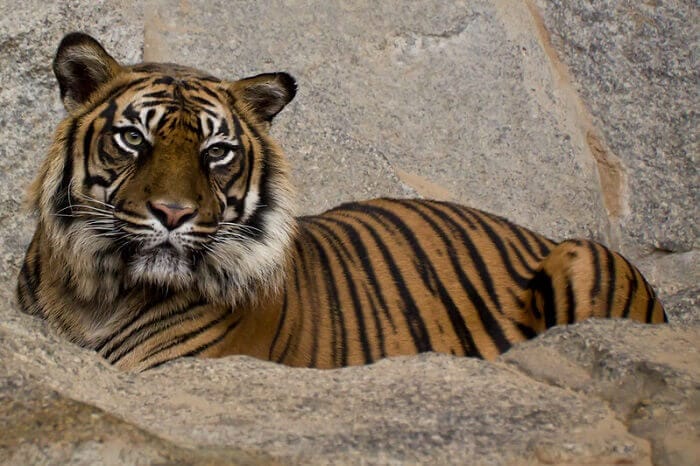 Macan – tiger (Japanese)
Tyga – after the American rapper
Tiger Lily – large orange flowers
Catrina
Tarzan
Hobbes – from "Calvin and Hobbes"
Tigey
Tamala – dark tree (Afrikaans)
Yanamarie – blossom (Native American)
Ade – royal (Afrikaans)
Snowy – a great name for white tiger
Ryker – one whose strength is superior (Danish)
Amber
Indraa – tigress (Indian)
Jiba
Kaira – pure (Scandinavian)
Ozzy
Woody
Goliath
Ryker
Catrina
King
Hungry
Jussuf
Blanca – white (French)
Parker – from Yann Martel's "Life of Pi"
Maoz – strength and power (Hebrew)
Timber
Tigris – cub (Hungarian)
Kehar – tiger (Hindi)
Amber – orange gemstone
Terrin – earthman (English)
Kumal
Airlia – ethereal (Greek)
Rayas
Shadow
Shere Khan – from "The Jungle Book"
Kellen – powerful (Afrikaans)
Tiger Woods – professional American golfer
Rugir – to roar (French)
Tier – tiger (Afrikaans)
Asia
Harimau – Tiger (Indonesian)
Stripes
Tom
Taika – tiger (Maori)
Tana – fire or star goddess (Greek)
Tigrio – tigress (Latin)
Imani
Dawon – a lion from Hindu mythology
Rajah
Rusty
Tora – tiger (Japanese)
Dave
Chester
Male Tiger Names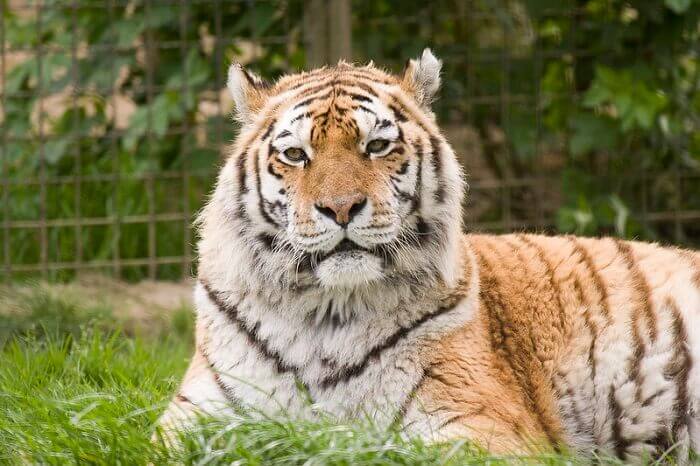 Felix
Winston
Jared
Linus
Barney
Marshall
Rambo
Aubrey
Billy
Oliver
Louie
Theo
Simba
Harold
Tiberius
Jake
Percy
Charles
Gideon
Ryan
Hamlet
Calvin
Baggy
Rory
Hugo
Chip
Conrad
Rocky
Wilson
Raphael
Carter
Ozzy
Pirate
Hardy
Lester
Dusty
Jackson
Mocha
Gambler
Toshiro
John
Hendrix
Bernard
Patron
Jewels
Mallory
Quincy
Frederick
Joker
Cosmo
Adam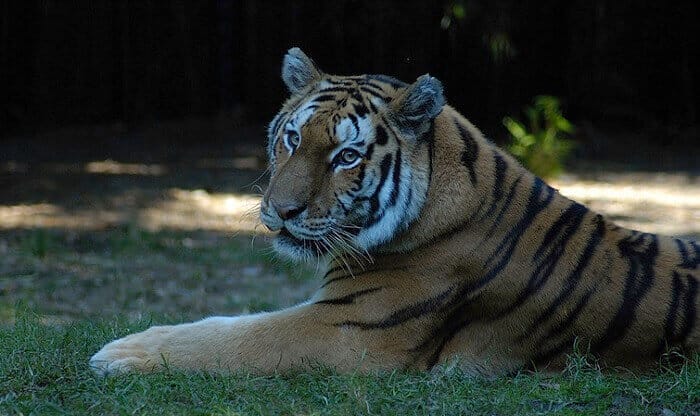 Emperor
Titan
Jarred
Albert
Axel
Abraham
Hector
Kamper
Lance
Simon
Ralph
Thunder
Bailey
Harvey
Adrian
Boris
Phillip
Jordan
Rocket
Woody
Chuck
Samuel
Angel
Aston
Alex
Milo
Arthur
Duke
Ronan
Ernest
Nicky
Ernie
Bradley
Frankie
Pancho
Citrus
Seymour
Zane
Saber
Amigo
George
Theodore
Bogart
Clyde
Orville
Jasper
Bob
Caspy
Dexter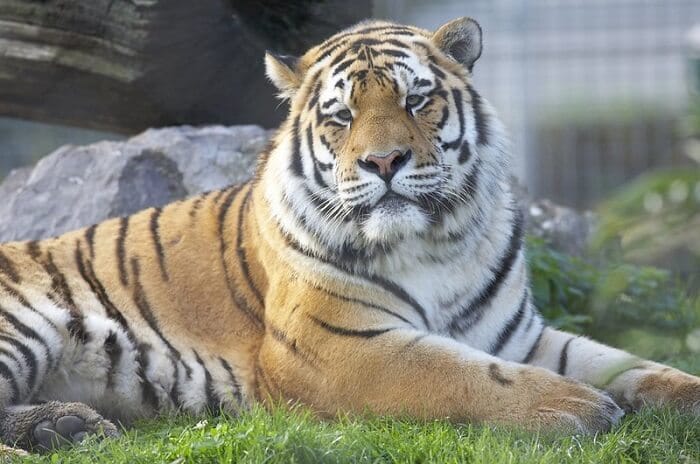 Boots
Ghost
Sherman
Crimson
Sebastian
Xavier
Nelson
Inferno
Aron
Stan
Otto
Gunn
Jonny
Mitchel
Hobbes
Noah
Fonzie
Maxwell
Sherwin
Jude
Tarzan
Archie
Hopper
Ace
Frank
Boomer
Avenger
Arnie
Damian
Blake
Benny
Figaro
Onyx
Shadow
Oscar
Arnold
Fred
Bruce
Charlie
Colby
Seb
Viking
Raymond
Baxter
Leo
Kyle
Spike
Matthew
Harley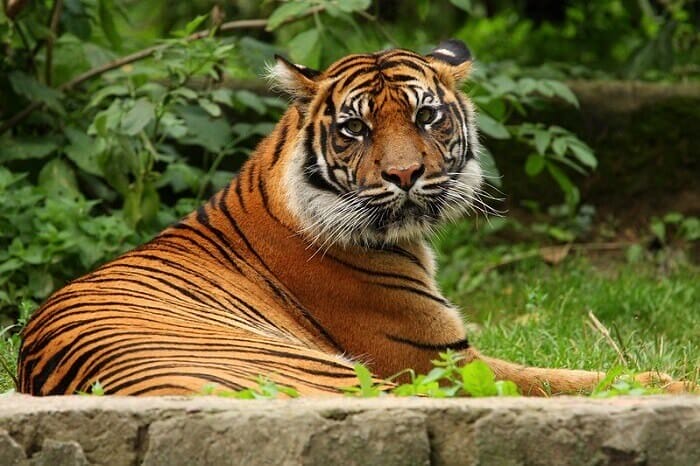 Andy
Twister
Brett
Ember
Copper
Zoro
Hercules
Sherwood
Maximus
Peyton
Dorito
Adonis
Norman
Smokey
Austin
Xander
Bert
Tommy
Kip
Rufus
Miller
Zeus
Apollo
Timber
Diamond
Caesar
Princeton
Jack
Shaggy
Eric
Patrick
Gilbert
Marvin
Walter
Jazz
Maverick
Jerome
Parker
Ice
Maximilian
Higgins
Erwin
Orion
Mark
Sam
Captain
Max
Tigger
Julius
Amarillo
Rachel
Mickey
Murphy
Sammy
Jax
Kimono
Nigel
Dennis
Nate
Zodiac
Monty
Milano
Archer
Timmy
Aspen
Henry
Avalon
Ezra
Miles
Petey
Skippy
Johnny
Kato
Toby
Angus
Gordon
Gomer
Pharaoh
Blaze
Lionel
Glitter
Lucas
Logan
Jet
Mason
Cruz
Falcon
Ramses
Juno
Cornelius
Colin
Jesse
Freddie
Sampson
Blade
Brown
Carl
Jacob
Cooper
Lucifer
Chester
Aslan
Ray
Bobby
Earl
Bone
Tobias
Fraser
Duncan
Morris
Hunter
Scott
Vincent
Cheyenne
Thomas
Female Tiger Names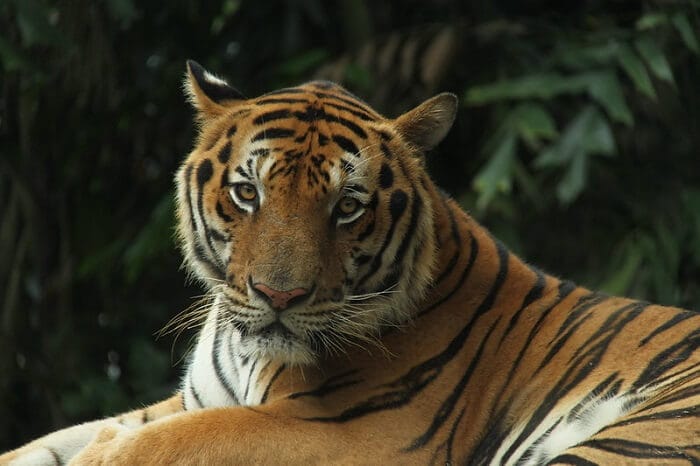 Hera
Ariel
Matilda
Nala
Catrina
Olympia
Hadley
Uma
Delia
Kora
Mango
Xena
Carla
Stevie
Sandy
Kendra
Rosie
Wicca
Evie
Maisy
Izzy
Karma
Holly
Electra
Amber
Pixie
Trixie
Coco
Kiki
Moon
Red
Arrow
Lexi
Marie
Sissy
Trudy
Piper
Peggy
Venus
Alice
Indi
Nitro
London
Sunset
Ellie
Lulu
Diva
Sophie
Ginger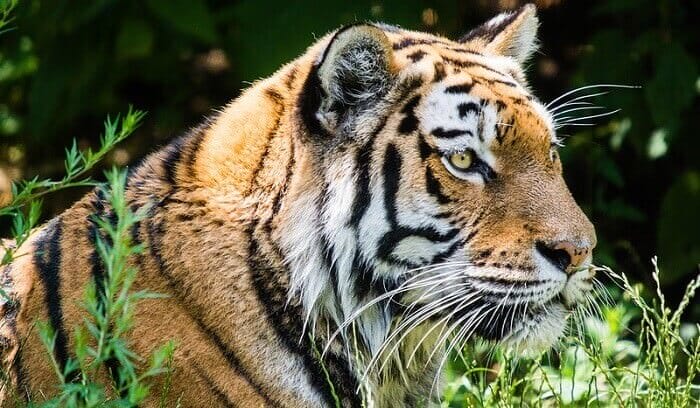 Ruby
Ziggy
Ursula
Java
Maya
Jazz
Lara
Galaxy
Freya
Bella
Perla
Roxy
Milly
Tabby
Aurora
Spike
Maggie
Flash
Grace / Gracie
Luna
Daisy
Asia
Willow
Lily
Ice
Millie
Molly
Charlotte
Flame
Lila
Autumn
Zara
Winnie
Tiggy
Scarlet
Zora
Chloe
Hunter
Katie
Ace
Zelda
Cleo
White Tiger Names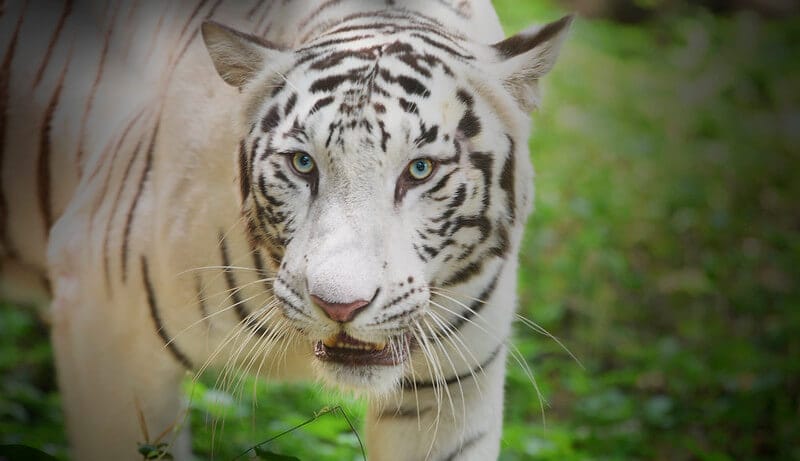 Luna
Angel
Nala
Camellia
Smokey
Blizzard
Willow
Alba – white pearl (Latin / German)
Toby – white (Choctaw)
Nimbus
Aspen
Frosty
Alaska
Robert
Simone
Shiro – white (Japanese)
Cloudy
Gloria
Elsa
Jasmine
Chowder
Galaxy
Athena
Sirius
Coco – short for coconut
Misty
Yeti
Haily
Olivia
Blanca
Jack Frost
Casper – the friendly ghost
Malcolm
Matilda
Chilly
Pearl
Snowy
Sherlock
Lotus
Crystal
Bailey
Yuki – snow (Japanese)
Edward
Blondie
Snow White
Daisy
Zuri – white (Albanian)
Lily
Kenzie – the fair one (Scottish)
Ice
If you need more ideas, check out our list of over 70 white tiger names that include names for both male and female white tiger. 
Famous Tiger Names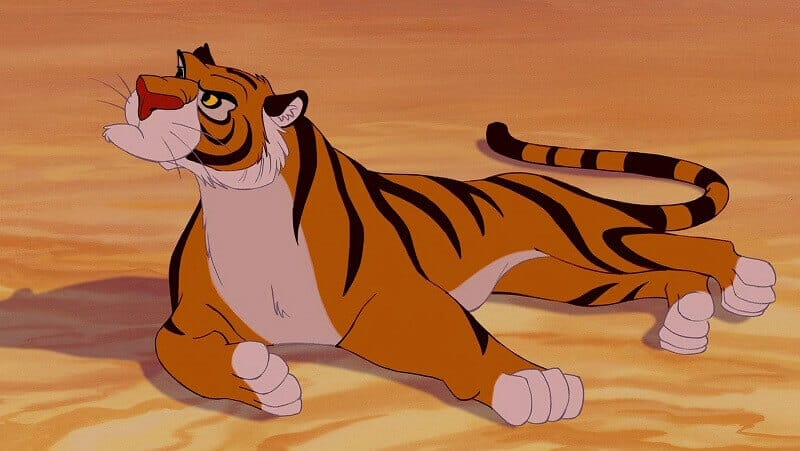 Rajah (Aladdin)
Zabu (Marvel Comics hero)
Jake (Animorphs)
Shere Khan (The Jungle Book)
Meo (History's Strongest Disciple Kenichi)
Nala
Kumal and Sangha (Two Brothers)
Tom
Hobbes (Calvin and Hobbes)
Jussuf (Der Tiger Jussuf)
Shiva (The Walking Dead)
Daniel (Daniel Tiger's Neighborhood)
Tony
Ares and Venus (Lions, Tigers and Bears)
Jiba (Shinmai Fukei Kiruko-san)
Tiggra, Clairese (Tigers' Quest)
Puss in Boots
Louison (Les Aventures du capitaine Corcoran)
Byakko (White tiger in Japanese mythology)
Tigra (Marvel Comics heroine)
Azrael
Tim (Tiger created by Julius Stafford Baker)
Mike (Louisiana State University Fighting Tigers Mascot)
Richard Parker (Life of Pi)
Tiffany, Comfort, Louis, Natasha and Conrad (The Suburban Jungle)
Tigger (Winnie the Pooh)
Garfield
Jacob (Doctor Doolittle)
Tawky Tawny (DC Comics' Captain Marvel)
Tigey
Tony (Mascot of Frosted Flakes)
Patrina (A Tiger Walks)
Joe (La Jungle en Folie)
Dawon (Tiger from Hindu mythology)
Disney Tiger Names
Shere Khan (The Jungle Book)
Claw (Gargoyles)
Raja (Tiger Trouble)
Sultan (Palace Pets)
Ajay (The Proud Family)
Varya (The Lion Guard)
Chandu (Sindbad's Storybook Voyage)
Tycoon (The Wuzzles)
Tigger (Winnie the Pooh)
Rajah (Aladdin)
Sasha (Jake and the Never Land Pirates)
Names That Mean Tiger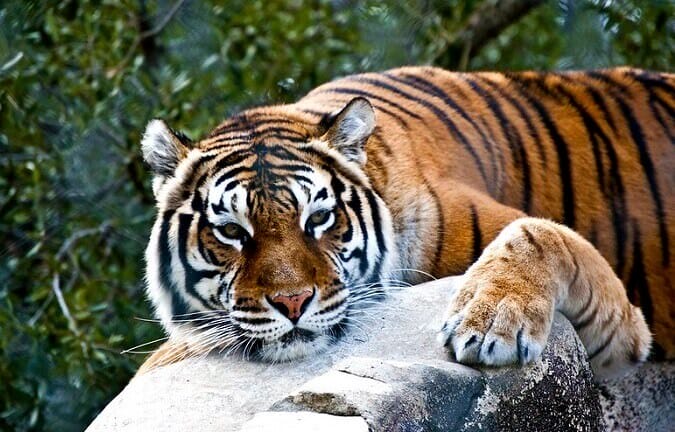 Kehar (Hindi)
Tigresa (Portuguese)
Harimau (Indonesian)
Babur (Persian)
Kaplan (Turkish)
Babar (Africa)
Tipu (Hindi)
Tora (Japanese)
Tier (Afrikaans)
Nimer (Arabic)
Macan (Japanese)
Taika (Maori)
Namir (Muslim)
Sud (Thai)
Tigris (Latin)
Indian Tiger Names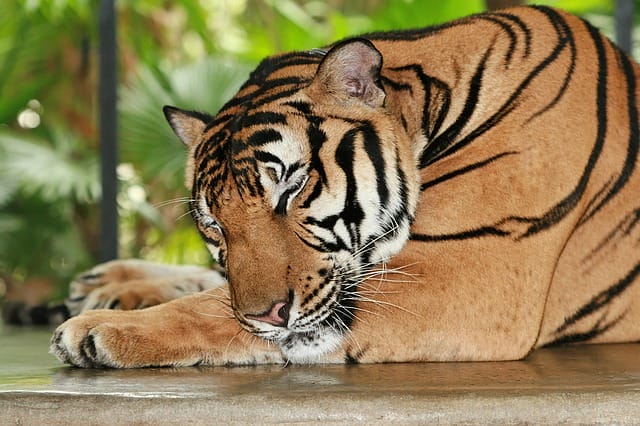 Dawon
Blizzard
Boo
Chalky
Belle
Chilly
Cloud
Sky
Cotton
Everest
Mountain
Queen
Ivory
Lily
Ice Princess
Makalu
Princeton
Rain
Rainier
Sasser
Bracken
Bramble
Chase
Bagheera
Clash
Drive
Chester
Falcon
Fern
Prada
Ferret
Flush
Saber
Forest
Frisky
Hawk
Blaze
Killer
Maze
Poacher
Nala
Prey
Prowler
Quest
Hero
Raid
Ranger
King
River
Scout
Leonard
Shikar
Spook
Logan
Louie
Thicket
Tracker
Trail
Marbles
Trapper
Valley
Bengal Tiger Names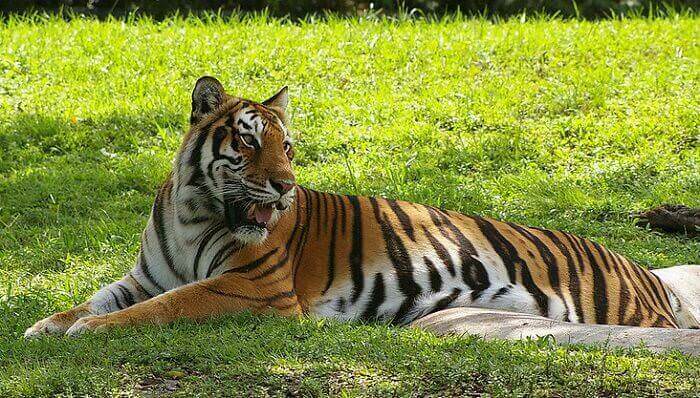 Willy
Shredder
Yan
Hobbes
Harry
Emory
Bengi
Foster
Liam
Xavier
Duncan
Carolyn
Emily
Astro
Caroline
Rokku
Raja
Lionel
Nero
Stripepaw
Tora
Taz
Rock
Teejay
Fastpaw
Jet
Rocky
Striper
Gizmo
Jay
Cato
Fletcher
Roca
Tigger
Emma
Kara
Benny
Paws
Jungle
Issac
Baylor
Flynn
Sage
Larson
Thunderpaw
Teddy
Cara
Jinx
Tony
Emerson
Selva
Tom
Oliver
Felix
Gulliver
Saber
Caesar
Zimmer
Taylor
Thunder
For more name ideas, view our list of the best Bengal tiger names.
Tiger Names in Zoos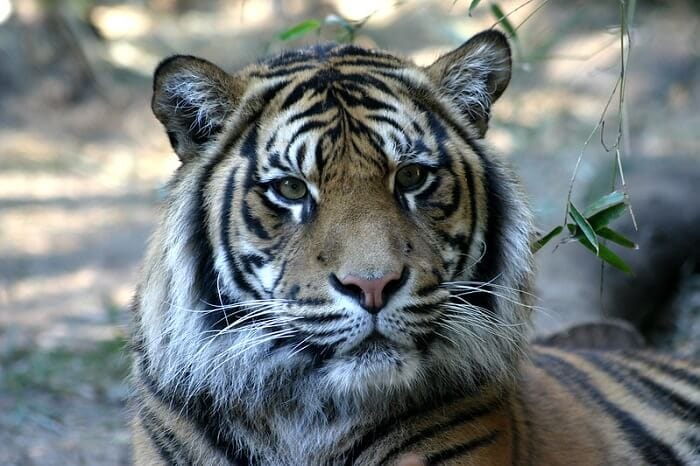 Indra – Warrior god of sky and rain (Hindu)
Aurora
Mansasi – Carnivore (Hindu)
Topan – Hurricane (Javanese)
Moka – Chance (Hindu)
Sahasi – Brave (Hindu)
Finn
Kilau – Sparkle (Javanese)
Kuat – Strong (Javanese)
Rakan – Friend (Javanese)
Isabella
Pemburu – Hunter (Javanese)
Kadar
Bachaaya – Rescued (Hindu)
Shuroo – Beginning (Hindu)
Tahan
Titan
Jaggar
Bashir
Rocky
Masalah – Trouble (Javanese)
Tanvir
FAQs
Found the best name for a tiger yet? Remember, these nocturnal animals can live up to 25 years so it's best to find the best tiger name you could ever think of!